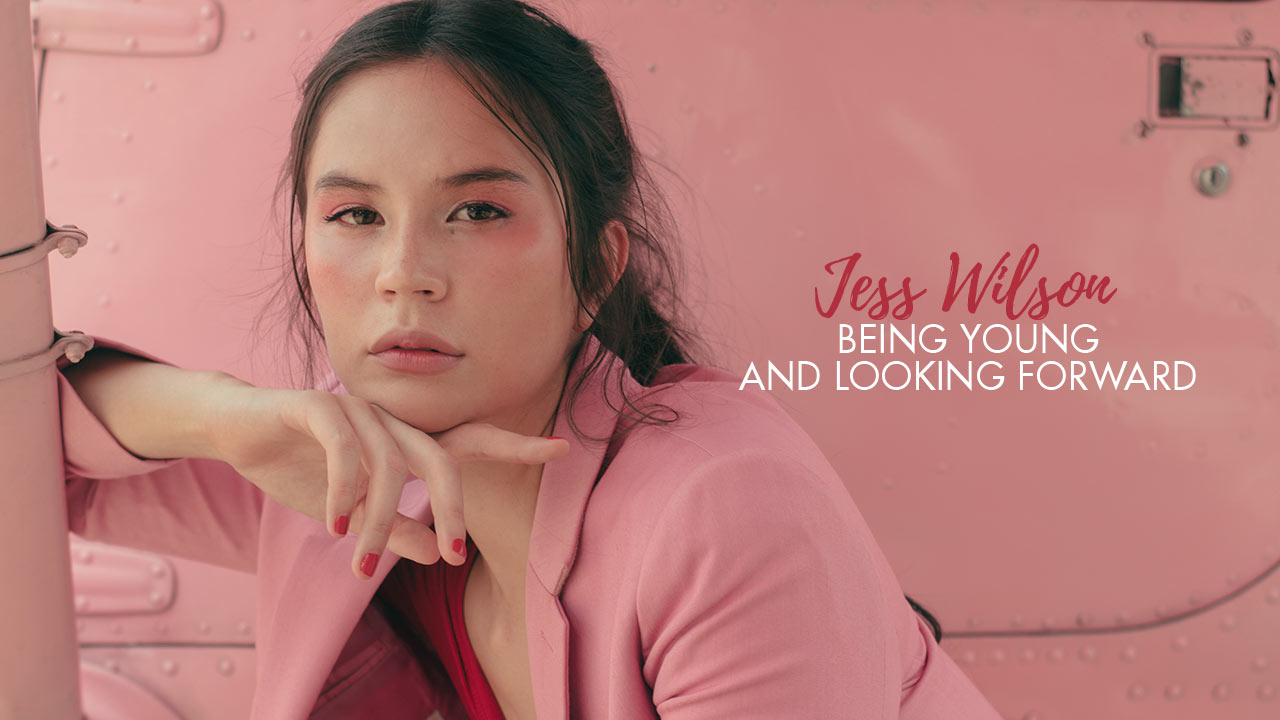 In the eyes of her 142 thousand followers (and counting!) on Instagram, our girl-on-the-go is no doubt #LifeGoals. She's young, she travels a lot, and her work ethics in her four-year stint in corporate with a beauty empire proves her talent and determination. She has an amazing clique – a group of fellow influencers (her sister and cousins to be exact) dubbed as Manila's It Girls. And of course, part of her charming nature are her wits and beauty – undoubtedly carefree with an inspiring image worthy of being aspired for.
Despite how some people may perceive her, Jess is very much grounded. She understands that nothing comes for free, and that she has to work hard to succeed and achieve her own dreams.
In this final week of our July cover story series, we bring you the forward-looking Jess Wilson and her message to fellow millennials.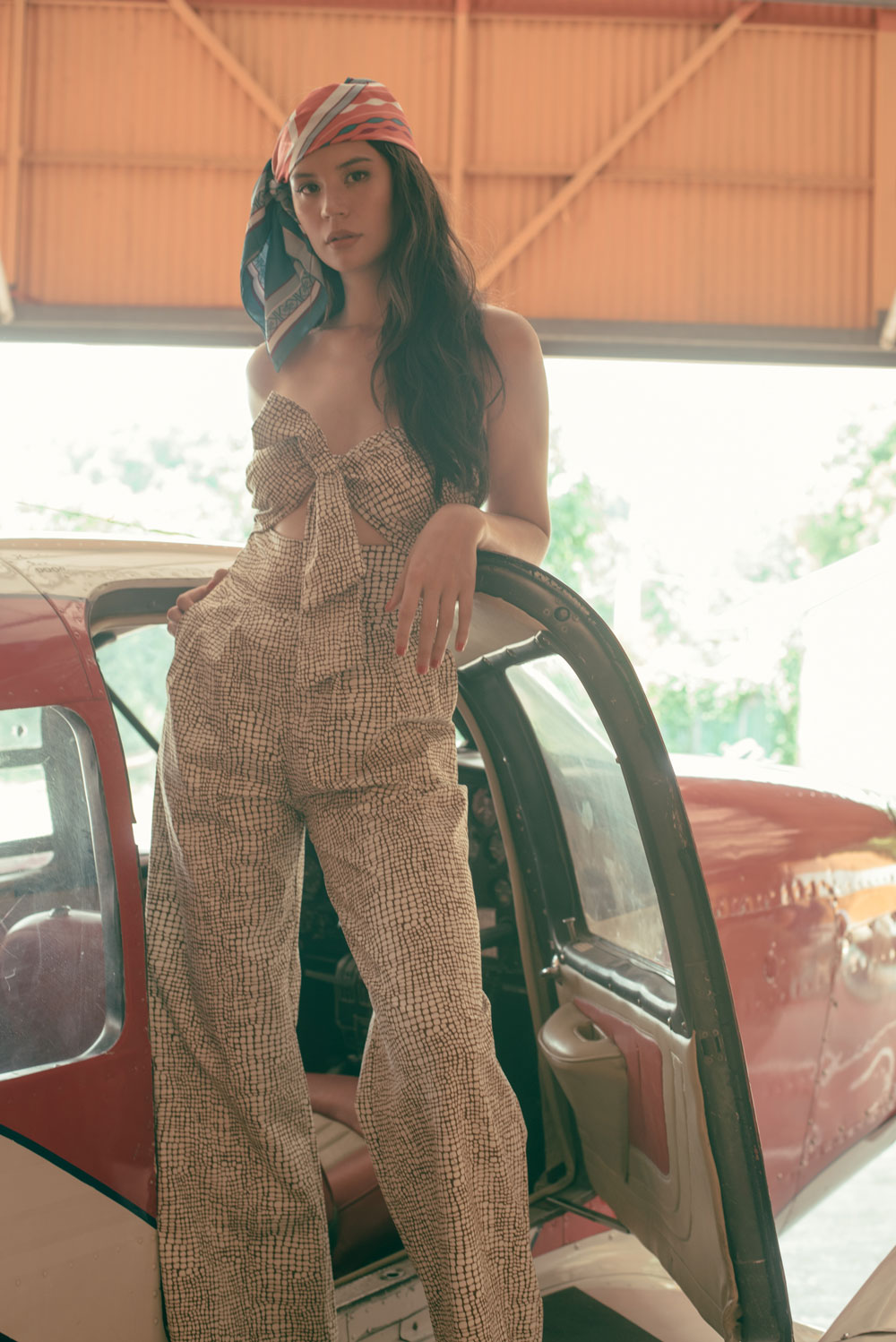 What's the future like for Jess Wilson?
I'll still be travelling. But five years from now, let's see, I'll be 32… Maybe I'd be married? Maybe, with a kid?(smiles)
Is that the plan?
I mean, one day but not in the near future. But definitely, I would love to see myself running a company – my own company.
Would you say you've got that sense of entrepreneurial spirit?
Oh yeah! I don't know if it's just a millennial thing (laughs). I loved working for corporate – and I loved my time at L'Oreal. But I really want to start something – create a product that I can call my own. I know I have to work hard to make it happen – may it be with investors or partners, or a possibility of being the creative founder of something. All I know is that in the next few years, I want to see that product out and be able to tell myself, "I made this."
As you mentioned the word, what can you say about being in the millennial generation?
I think it's really hard to be a millennial these days, especially in our society where everyone expects you to be a multi-hyphenate. The pressure is insane.
And the pressure comes from?
Back in the day, with my parents' generation, the idea of growing up is landing a stable job and sticking to it. Then you'd get married, and have a happily ever after. Now, with a social media feed filled with inspiring images, we get to witness every day the lives of people we admire, and then we follow them and become part of their lives that we'd love to create for ourselves. And that's the pressure that we get these days – how to achieve our #lifegoals.
Would you say social media helps today's generation?
I'd like to believe that we're all taking this positively. It allows us to live with that "YOLO" philosophy, and in the end, we won't have room for regrets. Unlike the previous generations where they tend to look back and tell themselves, "I should have been something else."
Follow your passion – is that what you want to tell the millennials of today?
I think what I want to say is to find what you're passionate with and be great at it. You don't have to be a blogger or a beauty entrepreneur or a fashion designer just because the girls you follow on social media are bloggers, beauty entrepreneurs or fashion designers. You can be a calligrapher, and a very good one. Do it, be proud of it, and people on social media will take notice of your passion and talent. Also, be ready for commitment to hard work. Nothing you see on social media comes for free. Those people who earn their status have worked hard to gain that. They started at the bottom, committed to it as work, and truly worked hard for success.
Personally, does social media stress you or make you anxious?
No. It's really fun for me because I don't find it as a task or a job. I don't feel as much pressure. But when I travel, I always want to get that one shot that would look great on my feed. Other than that, I don't get anxious over my social media account. For me, it's fun to look back on old photos, and experience the social media platform as some sort of documentary type. When I look back at my photos, I always end up telling myself, "I can't believe you did that, or wore that, or that makeup was crazy, or that night was so fun." Social media makes it all exciting to go back to those times!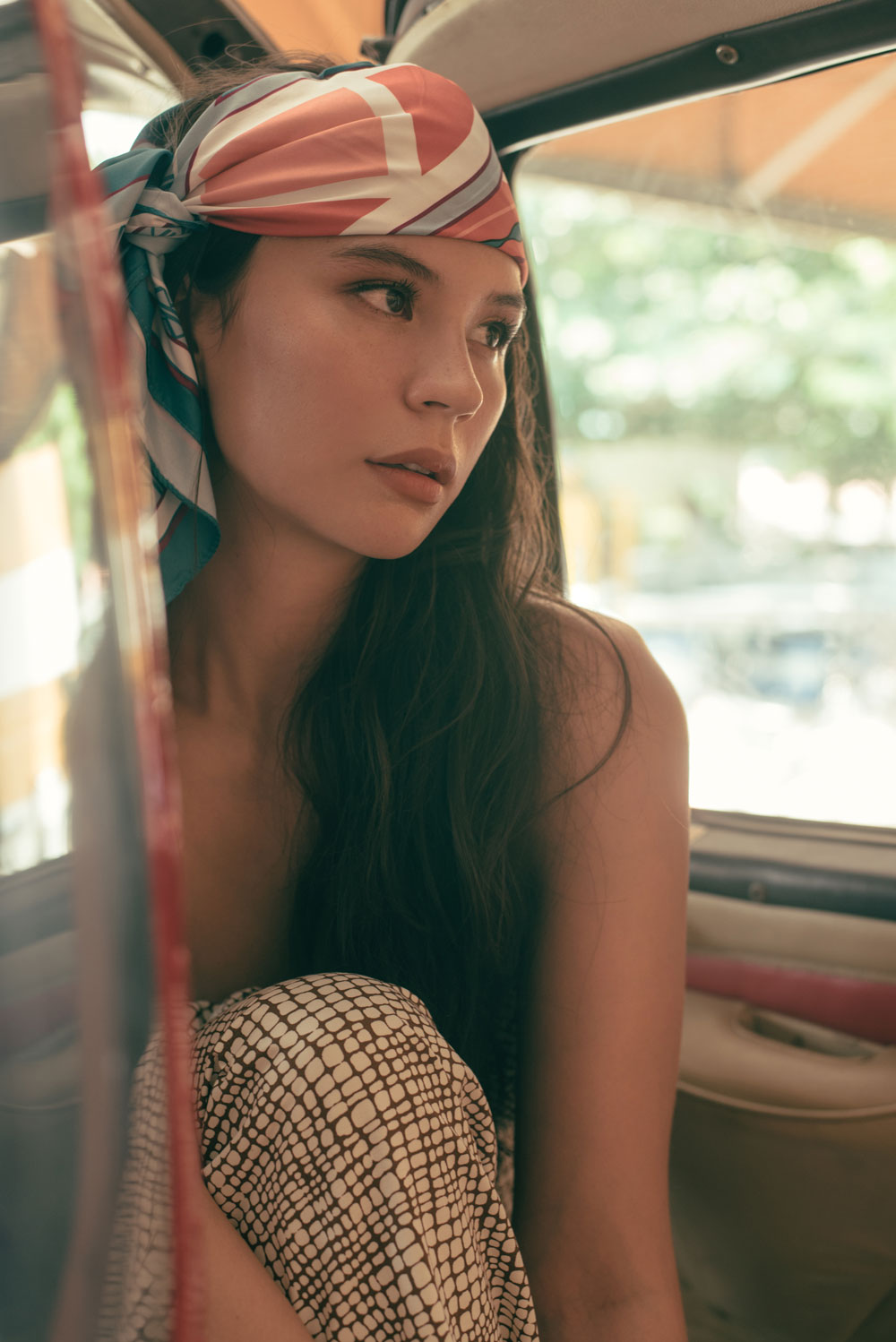 How do you feel being dubbed as an "It" Girl?
I would define an "It" girl as someone you can look up to, and someone who has earned that position because of several factors. An "It" girl is not just a girl of the time. This girl is timeless, transcends trends, and transcends the moment. She's not just the hottest girl or the prettiest face of the year. I find it sweet and privileged being named one but I personally think that I've got to do more to own that label.
What's one thing that others don't know yet about Jess Wilson?
I'm kind of a mediator! Often in situations when two people with two different personalities have difficulties seeing eye-to-eye, I'm that person who'd call for a ceasefire. I'll ask them to calm down, and talk things through. I love the peacemaker role, and growing up, I've kind of gotten used to it, and accepted it. So, yeah, I'm a solution maker, peacemaker and problem solver!
Suyen Salazar is a master when it comes to transforming hair. Whether cutting it or styling it, there's a reason Manila's It Girls trust her with their locks. Though she never thought of being a hairstylist, doing hair (even if it was just for family and friends) came naturally even without the proper education of hairstyling! It was only when she started working at beauty trade shows that she got inspired to get into the craft. Her first endorsement shoot in Manila was with Isabelle Daza, who was impressed with her skills that she was recommended to the rest of their clan.
She even did Martine Cajucom's (Isabelle's cousin) hair for her L'Officiel cover. Manila has become her home, and she hopes to be able to educate upcoming stylists and give them advice on the industry. She shares that the best advice she was given was to never stop learning and educating herself, because styles constantly change and it's her responsibility to give clients the best of it. She also says to never compete with anyone. Other than hairstyling, she loves to find new music and explore restaurants and different types of food. And in the little free time she has between jumping from one client to the next, she likes to watch movies or planning her next hair projects.