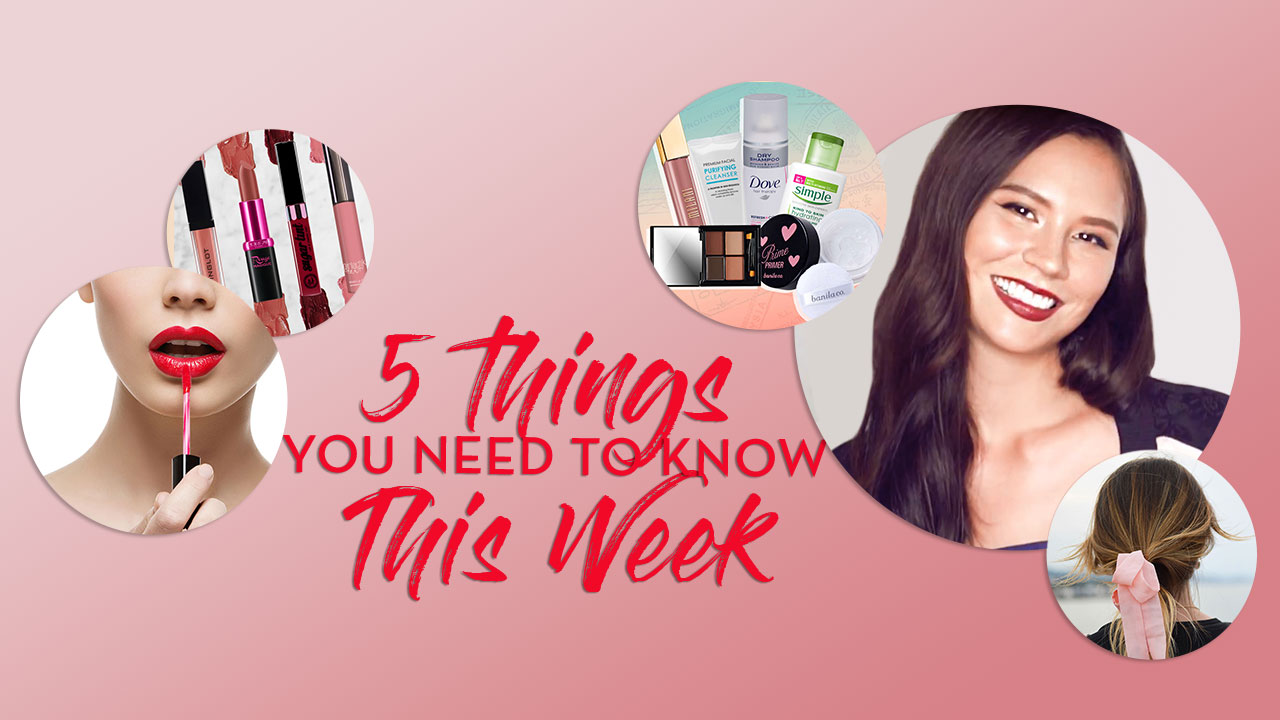 We're down to the last week of July, and with the month coming to an end in just a few days, make sure not to miss out on the following beauty deals and reads!
This adorable pouch can fit all of your makeup and skincare essentials when traveling for only a minimum purchase of Php 2,000. Be sure to get one before the month ends!
You've got to admit—as much as we love hoarding all the lipstick we can
get our hands on, we still have those go-to shades that stay put in our kits
no matter how many lipsticks we've already purchased. These are usually
reliable lippies that are versatile enough and can stay on all day. Find out what our picks are!
For the final week of our cover story series with Jess Wilson, she talks about what it's like to be labeled as one of Manila's It girls, her thoughts on social media, and what she hopes to do next. You can find her story here. Meanwhile, watch her charm her way through our hearts in this Fast Talk video!
Every travel girl knows that to be able to take a great OOTD photo with an iconic tourist spot as your background, one needs to perfect the entire
look—hair included! Check out these 5 on-trend hair accessories to bring to your travels.
National Lipstick Day is finally happening on July 29—don't miss out on all the great lippies you can find on Calyxta, and get them for up to 50% off.