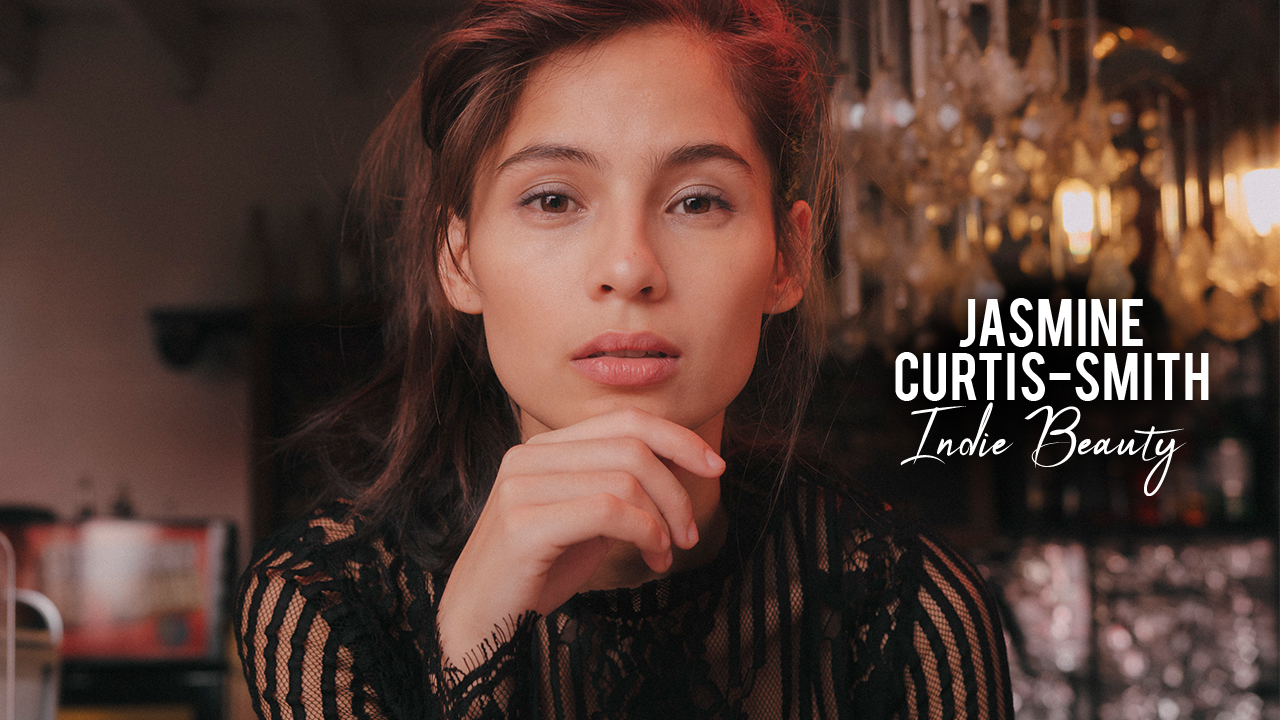 It seemed that fate brought Calyxta together with Jasmine Curtis-Smith, when her management came to visit our headquarters at a time when we were conceptualizing a cover girl shoot that bordered on gritty. Instead of high-fashion glam and doing something more mainstream, our team had been itching to do something that felt edgy and unconventional, and one look at Jasmine Curtis-Smith's track record of independent films made it evident that she was the perfect cover girl to rock the part.
Looking back on our shoot with this month's #CalyxtaGirl, who arrived earlier than her scheduled 10am call time in Today X Future with the chirpiest, "Good morning!" it was one of those shoots that went on so smoothly, I couldn't believe we wrapped up by 4pm. In the middle of Sydney Helmsley doing her first makeup look, I sat down beside her with my phone's recorder on standby to begin our interview. "I can hold it!" she offered, taking the phone from me. "No, it's okay! Our editorial assistant can be the one to hold it," I countered. But she laughed and insisted to hold the phone, while animatedly answering each and every one of my questions.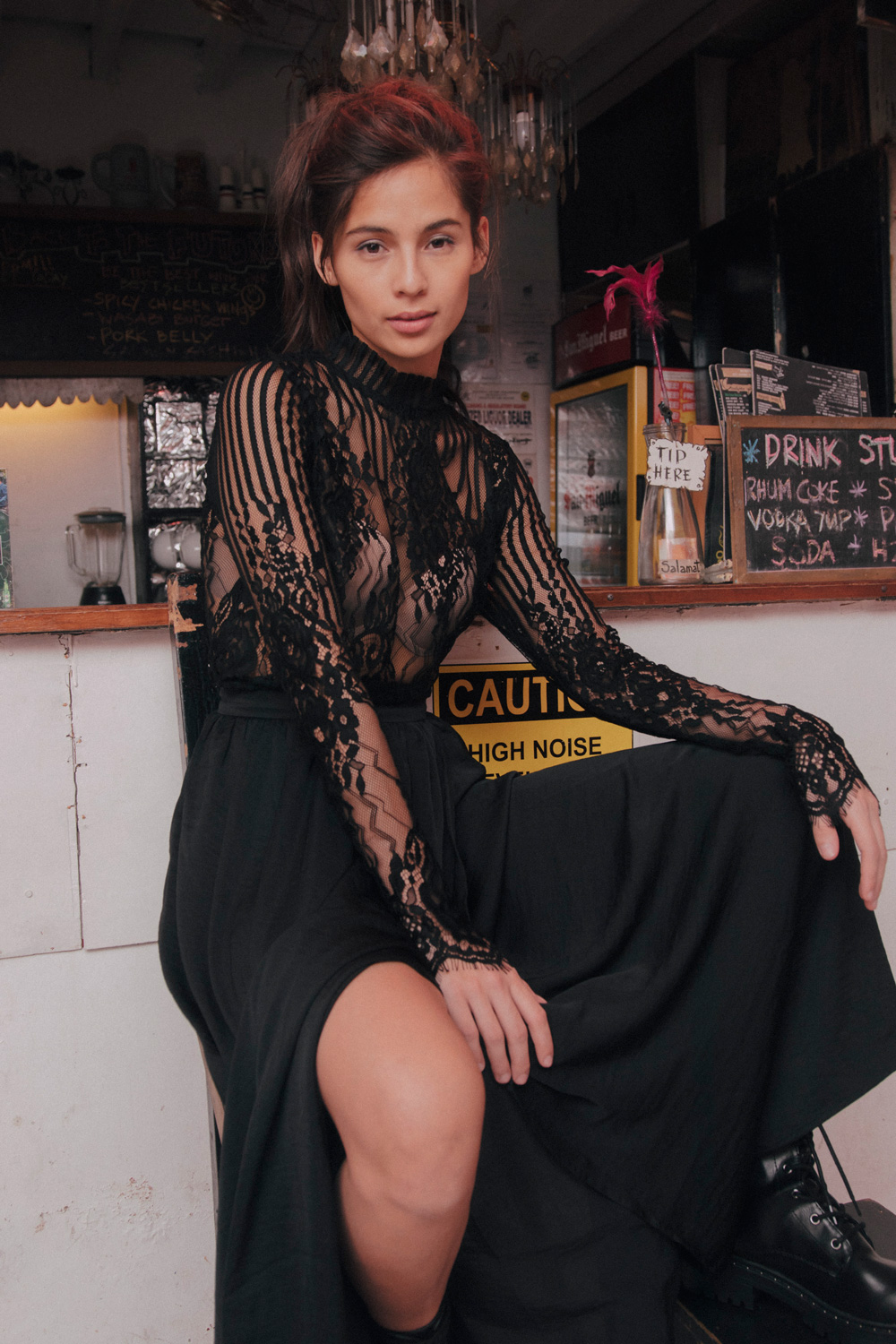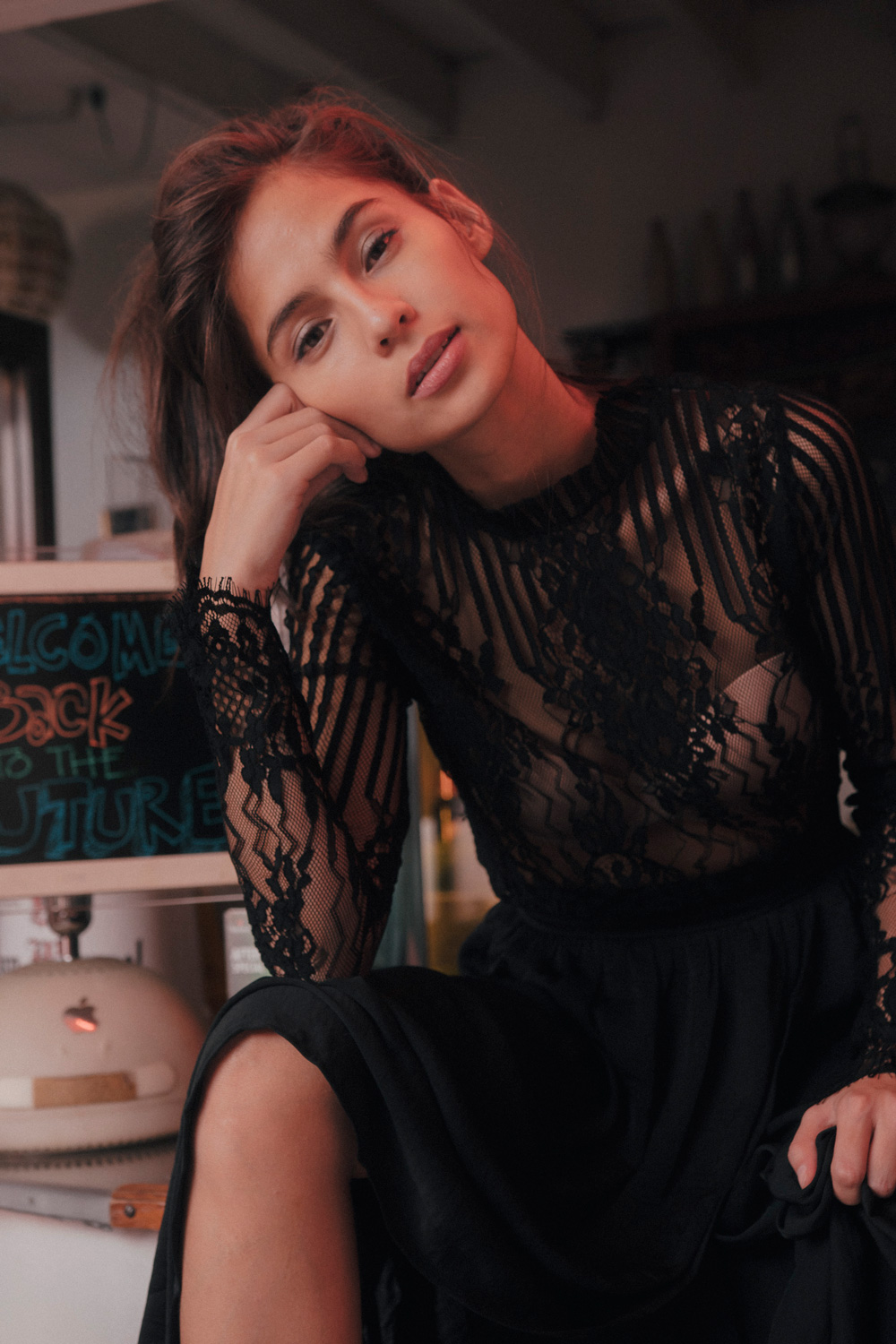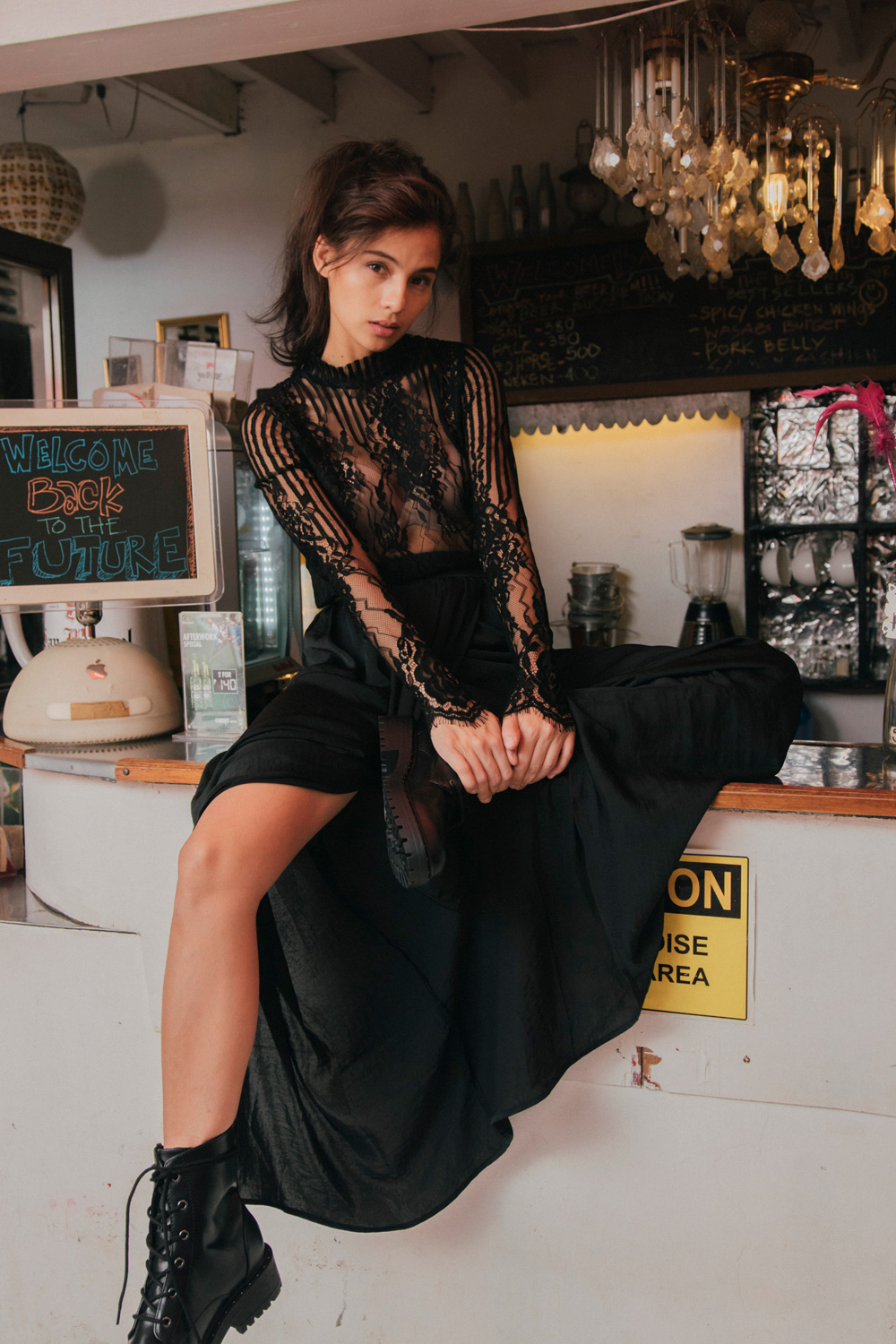 Known for her numerous awards and nominations where she won Best Supporting Actress at the 9th Cinemalaya Independent Film Festival for her notable role in Transit, Best Actress at the 2016 Cinema One Originals Film Festival for playing the lead role in Baka Bukas, and Best Supporting Actress at the 2017 Metro Manila Film Festival for her role in Siargao (among many others!), it was so refreshing to see Jasmine in a different light and just open up to us so casually about her life.
In our first cover story featuring our September 2018 #CalyxtaGirl, Jasmine Curtis-Smith shares her thoughts on the independent scene in the local film industry, as well as the most memorable characters she played!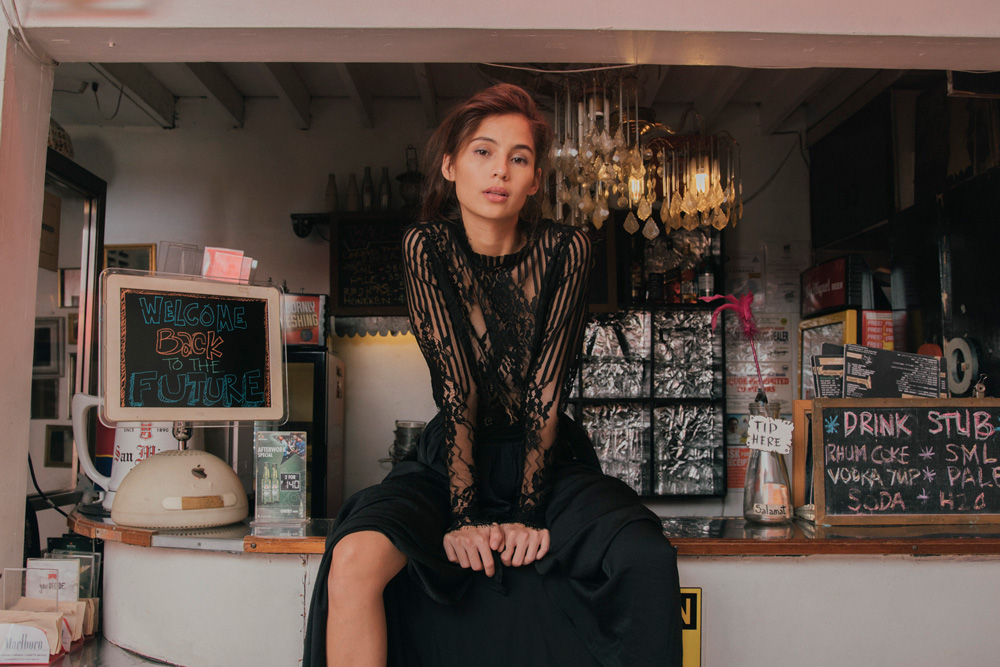 How did you enter the indie scene? And what's the biggest difference between
independent and mainstream?
I entered the indie scene because my manager signed me up for a Cinemalaya audition, and then at the same time, my director from a commercial I did when I was 3 or 4 years old, was finally going to do his full-length film—and it was going to be with TV5, who was coincidentally producing a film festival that year called CineFilipino, and so it was two indies in one year when I first moved back here. And then there—Transit garnered so much recognition, it felt like this was my strength. After that, I tried to really look for more work there and at the same time, as much as possible, if I could, be part of film festivals. And there's a difference because in mainstream, we cater more to what the audience wants. In independent, it's really more of what the director, writer, producer, or the film festival is asking for. I think that's the biggest difference. You can also go into pay difference, hours difference, scheduling, pre-production—it's a lot. But I guess the most obvious that the readers can really connect with is that it's the catering– who it's customized for.
Among all the characters or roles that you've played in your independent movies, which character was your favorite to portray and why?
It still has to be Yael from Transit because I was 18 at that time. I just moved back here and they told me that, "Oh by the way, you'll be speaking in Hebrew for this film! And we're going to Israel!" And I'm like, "Whaaaat?!" So it was a mix of like, "Oh my gosh, I'm going to Israel!" plus "Crap, I have to memorize everything in Hebrew." And plus, the cast then that I was with are some of the most prominent in the independent film industry, like Mercedes Cabral, Irma Adlawan, and Ping Medina. It's like in my first foray into film, I was pressured to be keeping up with them, and that's where I felt like I was acting. Not because the network told me to, but because I am an actor who can deliver. Then when I got my recognition from that, I was like, "Ahhh, okay! It all worked out!" I tried to fluke my way through Israel and my Hebrew lines, and nagka-award pa. It was just freaking serendipity.
Which character was the most memorable or would you say that it's the same?
Probably still the same. Because I remember, the one scene I can never forget there is the one where I'm walking with a nervous expression, and then I would face my mom, who was played by Irma Adlawan, and then I had to build it up to a cry. But not like hagulgol. Yung saktong napagalitan ka ng nanay mo and you can't say anything. But you're not understanding what she's saying because of the language barrier, and then she slaps me, and my cry was soooooooo freaking real! I was like, "Oh my god! Ahhhhh!" and then dire-diretso lang yung take, and Direk Paul was so happy. And I remember, one of the managers, I'm not sure if it was Mercedes' manager, Ferdy Lapuz, who's one of the prominent independent film producers right now, he came up to me after the entire shoot and said, "Magaling kang bata ka. Kinaya mong makipag-sabayan sa kanila Irma." And I just never forgot that. From there, I made sure that I was like, "Ms. Irma, what's your number? I need to text you. You gave me some kind of power here and I need more of that!" (laughs) It's still my most memorable one and favorite as well.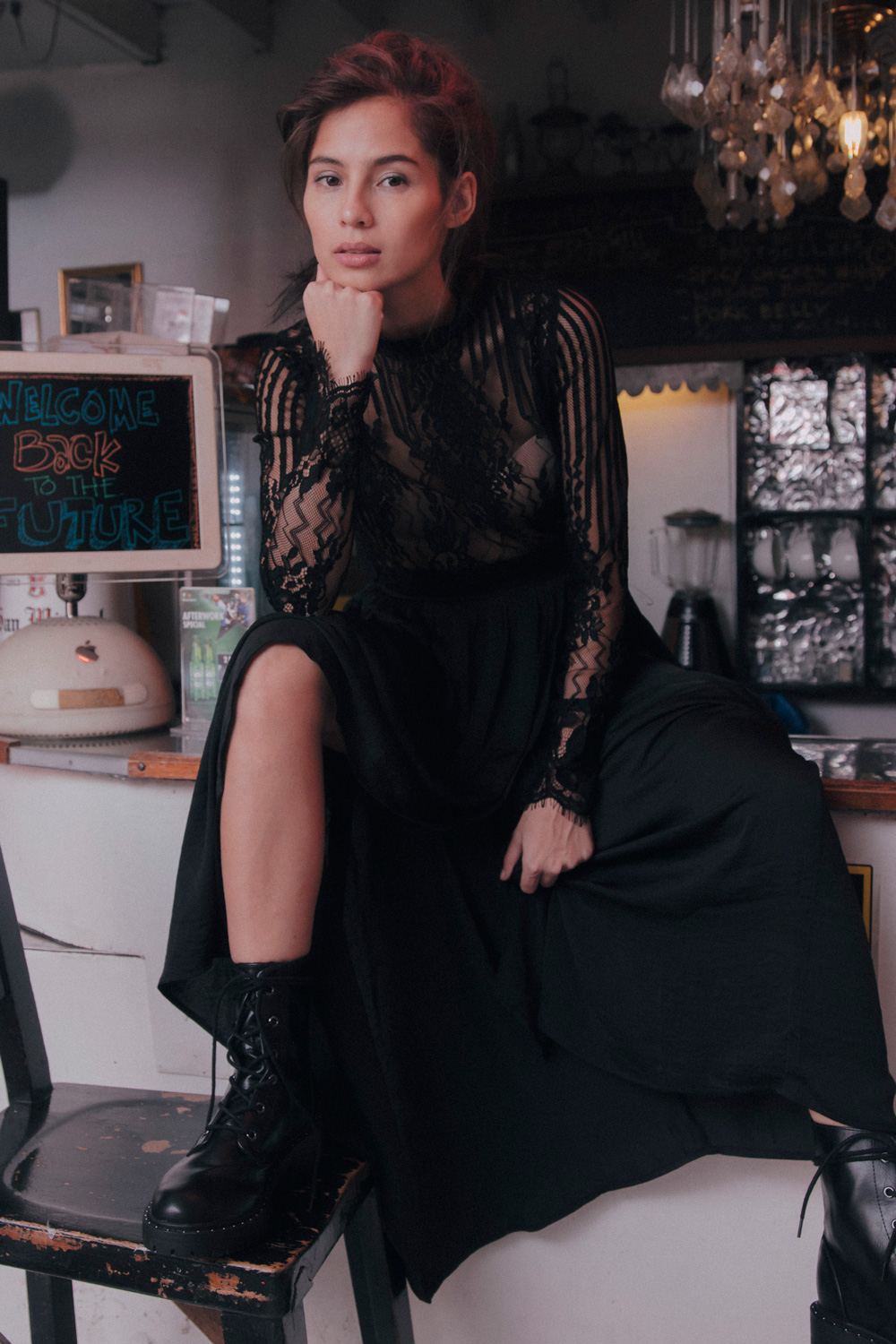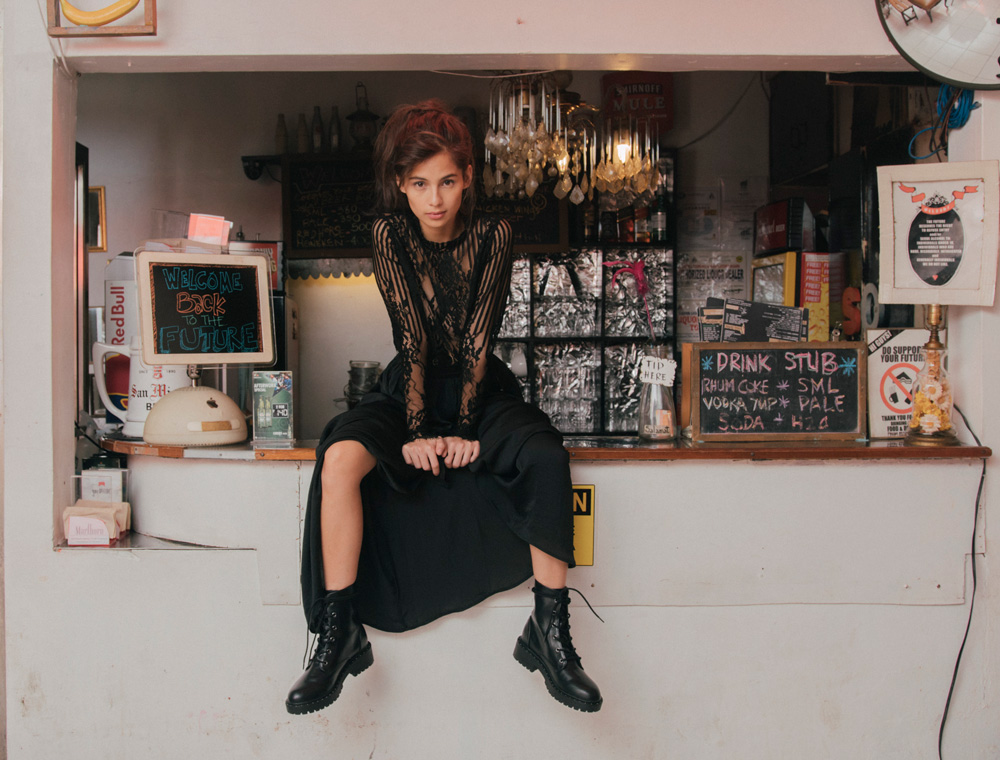 What about the most challenging?
Maybe I'm Drunk I Love You, when I had to play an annoying nice person, because I'm never nice by force—it's only by nature. And if I'm not nice or I don't seem nice, it's probably just because I'm not in the mood. So when Direk was telling me, "Jas, hindi ka sarcastic dito. Hindi ka pikon or you don't have dry humor. You're just really ignorant about you being ignorant." So I didn't know how to be ignorant because I tend to dip my fingers in everything. I want to know everything! What's next or what do you want me to do? Ganon. Even if I'm going to wait for five hours, okay, I'll wait for five hours. So that was a little challenging, I'd say.
Last question for this week. What are your thoughts on the evolution of the local film industry, especially now that the indie scene is upping its game?
I'm very happy because this is the 3rd wave of golden season for Philippine cinema, and it's been a while, and I'm just happy that I was able to reach and experience it. It was just perfect timing that I entered into the industry with the film festivals already creating their own noise, and all these film directors feeling empowered now—who are actually going into TV and going back to film. Before, it was the artistas who were the stars of the film. Now it's both the director or the producer AND the artista. It's like we're finally giving credit where credit is due. We're not just recognizing that it's, "Ohhh! It's Jasmine! Ang galing mo! Ang ganda ng pelikula mo!" No. It's, "Ohhh! Sam Lee directed that! I love Sam Lee! She's writing for CNN and producing stuff." It's a wholistic view now on everything. It's just so encouraging for actors who are serious about their job and do want to actually fulfill the role. I'm very excited, and I can't wait to kind of have my own place in it, too.
Art Direction: MARGAUX CORTEZ & MING BAGAFORO
Editorial Assistant: MAAN FERNANDEZ
Editorial Intern: RONNI ANTONIO
Special Thanks to: TODAY X FUTURE