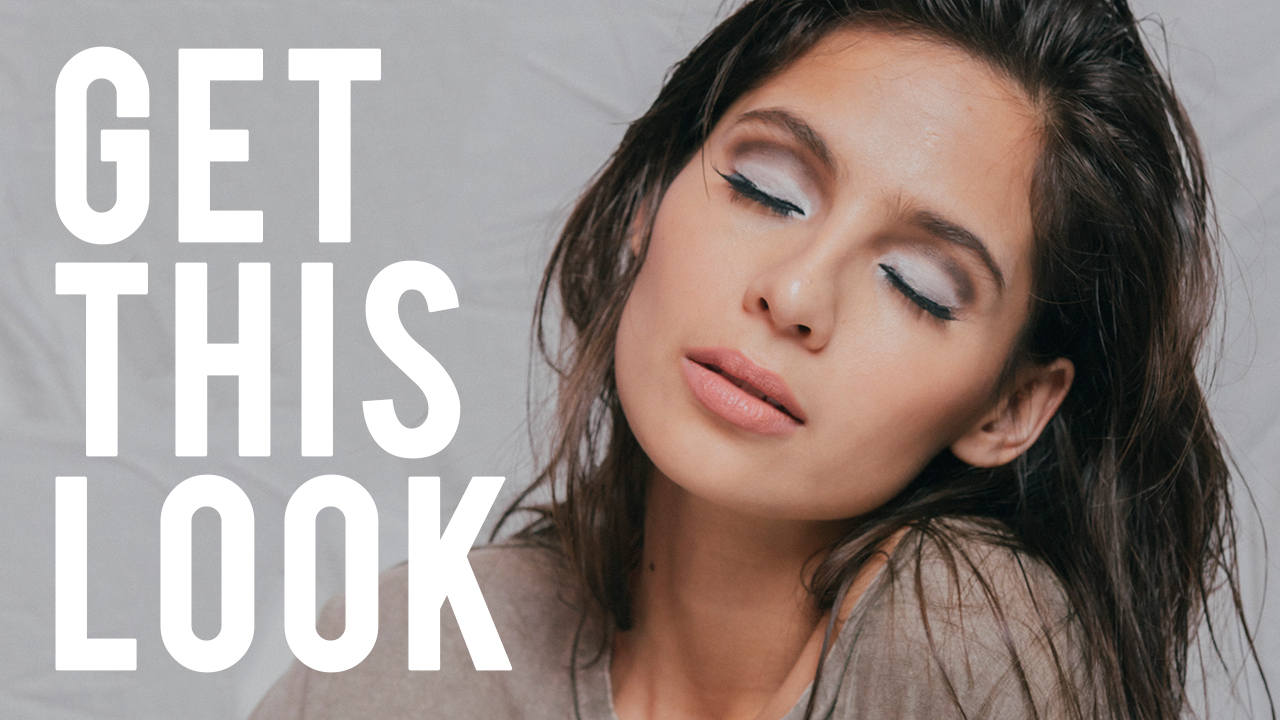 This month's #CalyxtaGirl is silver screen sweetheart, Jasmine Curtis-Smith. For this makeup look, she's trading in her usual sweet style for something a little more grunge. With soft features and a defined cut crease on the eyes, a la sixties queen Twiggy, this smoldering look pulls you in immediately.
Learn how to get this look through our steps below!
7. Go for natural and feathery brows using Glossier Boy Brow in Brown to softy frame the face. Brush through your brows to set it in place.
8. Blend NYX Eyeshadow Base in White all over the lid. Since you'll be using a strong solid today, you want to make sure it doesn't apply sheer on the eyelids.
9. For eyeshadow, the focal point of the look, you need two strong contrasting colors on the lids. In Jasmine's look, she has on strong black and white color on her lids. Using W7 The Naughty Nine – Arabian Nights, pack on a white shade all over the eyelid, bringing it up to your crease. Take it to the inner corners of the eyes. Use a light brown shade and lightly buff above your crease. This acts as a transition shade so that the heavier and darker colors blend easier. Take the darkest color from your palette and apply above the transition shade, creating a define crease line. Drawing a cut crease above your usual crease line creates the illusion of a bigger eye. Instead of blending it to a haze, just lightly blend out the darker shade to get that defined cut crease look.
13. For a tousled hair look, go for second day curls and lightly run your fingers through it to separate the tightness of the curls. Spray on Toni&Guy Sky High Volume Dry Shampoo 250ML at the roots of your hair, flip your hair over, and lightly shake it at the roots. Toss your hair back and style it into place!
Other Products You Might Like: