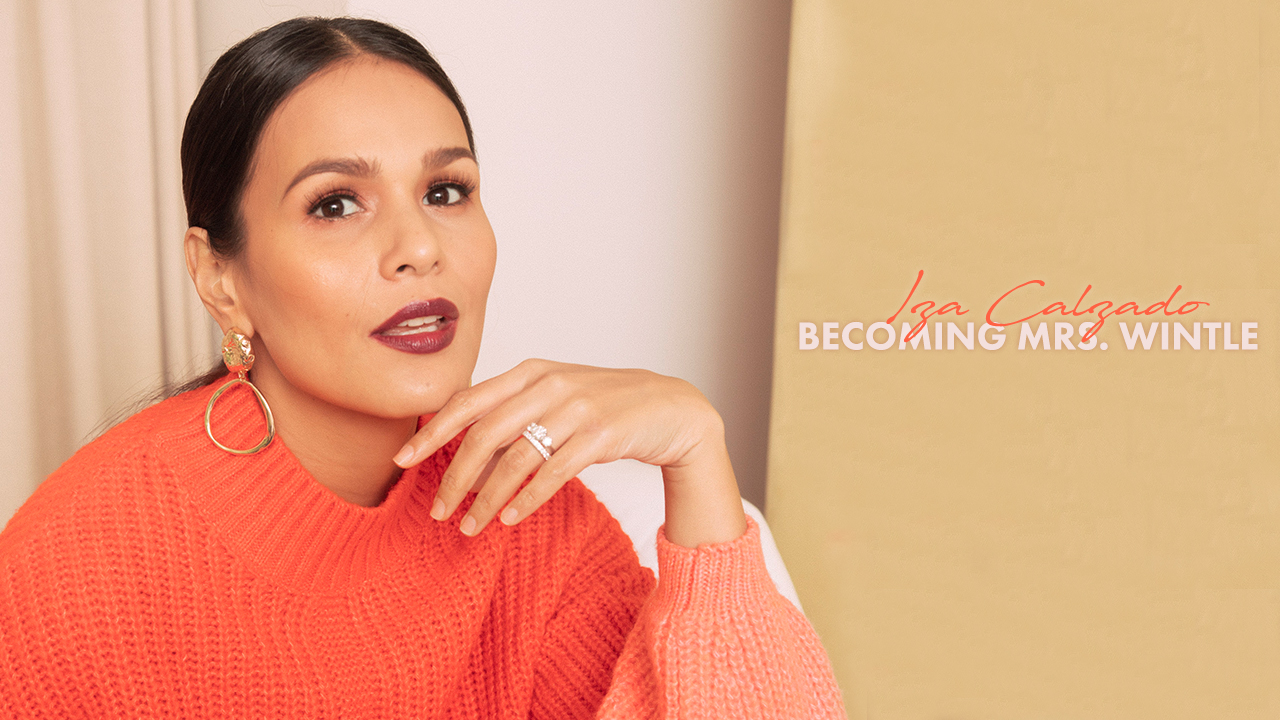 We welcome the Month of Love with a recap of our interview with #CalyxtaGirl, Iza Calzado, last December just days away from her wedding. With everything that still needed to be done, she was practically Super Woman—multi-tasking things by getting her hair and makeup done, while taking calls from her wedding coordinator, as the rest of the Calyxta Crew prepared the rooms at The Picasso Boutique Serviced Residences for the succeeding layouts.
In this exciting cover, we focus on the details of her wedding planning—from the moment she got engaged, to what she looks forward to the most about married life, to tips she can give brides-to-be.
Are you more of a bridezilla or a bride-chilla?
Bride-dedma. But it's hard to be a bride-dedma because when I become too dedma, the Bride-zilla comes out when I get stressed. Because I'm a last-minute bride! So word of advice to all brides, don't over-accept or overdo things just before you get married. There are so many freaking decisions to be made. I'm not one of those very decisive people. Well, it depends. On food, I am decisive. But there are so many things I am not so decisive about. And then I got so busy, because I did a soap opera and a movie, so there goes my life! (laughs) I guess sometimes, even if I have a bit of free time, my brain cells are drained. But it's a good thing that I have an amazing organizer, and we'll get to that. But I'm more of Bride-dedma. The Bride-zilla version of me has come out a couple of times, but I really have a dragon inside of me. I mean, without the wedding, she's just there. Waiting for her mother to unleash her. (laughs) Like you know, I'm super friendly, and super sweet, but I can be very impatient also. I'm a human being, so it's the same with the whole wedding. I feel like I'm actually pretty chill about some stuff, because there are actually last-minute stuff that I think most brides would be hyperventilating about by now. (laughs) But with me, even when I received a text earlier about this whole situation, I mean like okay. You can't really do anything anymore. Just look for solutions, and then that's it. Which I wish I could apply to my daily life, or when something (not wedding-related) is happening. But the proper thing to do is pause and look for a solution. I do get anxiety though. Maybe because of the nature of our wedding. The place is quite small, because we're getting married on an island. It was hard because of the limited number of rooms that we had—that was the biggest source of stress. Other than that, none. Even Rajo's dress, it's so nice. I hope it still fits next week. As of yesterday, it was nice. (laughs) It's an interesting ride—all this wedding shebang.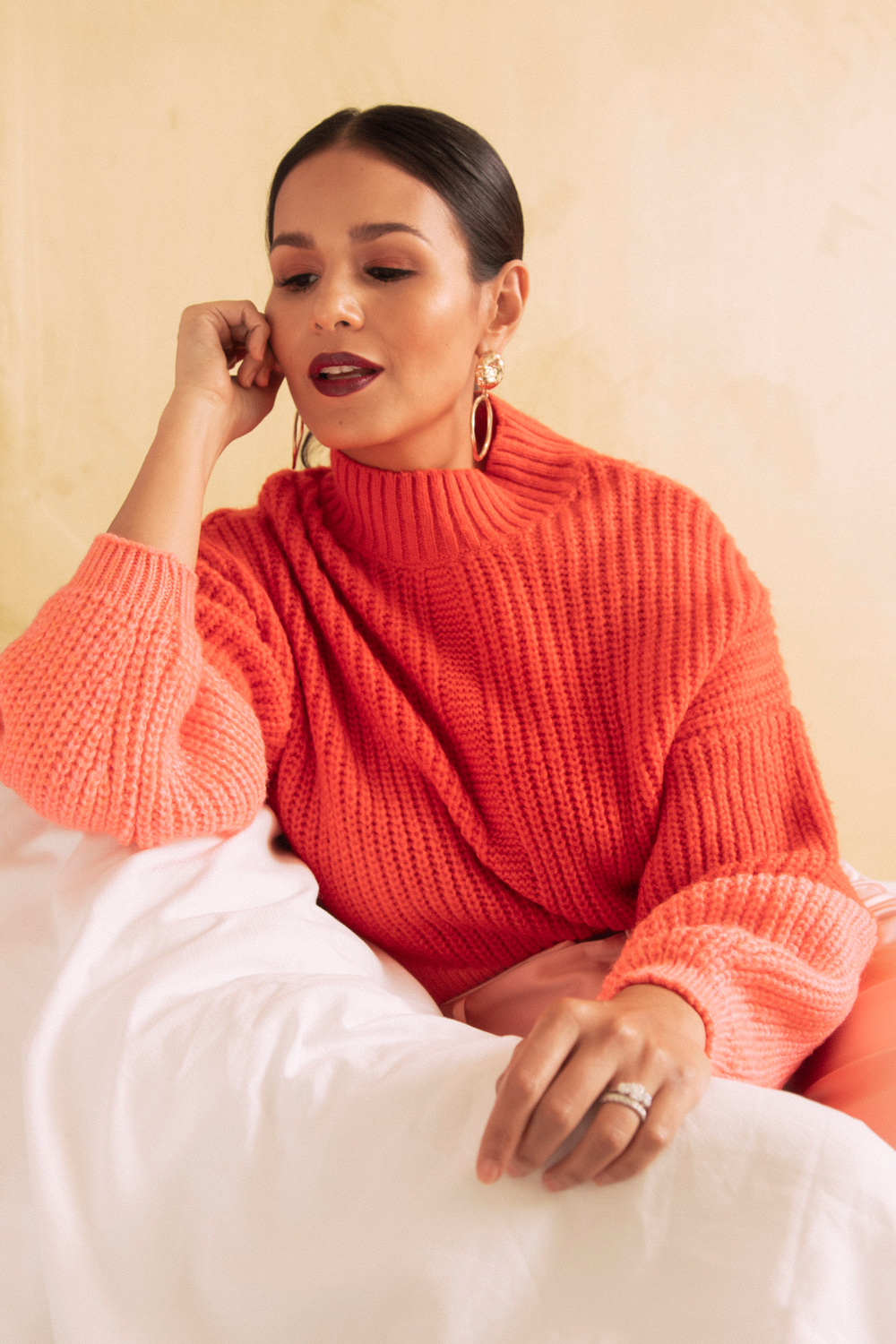 Has the groom been active in co-planning?
He's become a Groomzilla also because he's in-charge of finance. He's good with that. When it comes to finances, I get shy to negotiate but Ben is good at bargaining (laughs) He has his Groomzilla moments, because he's also stressed with work—not just me.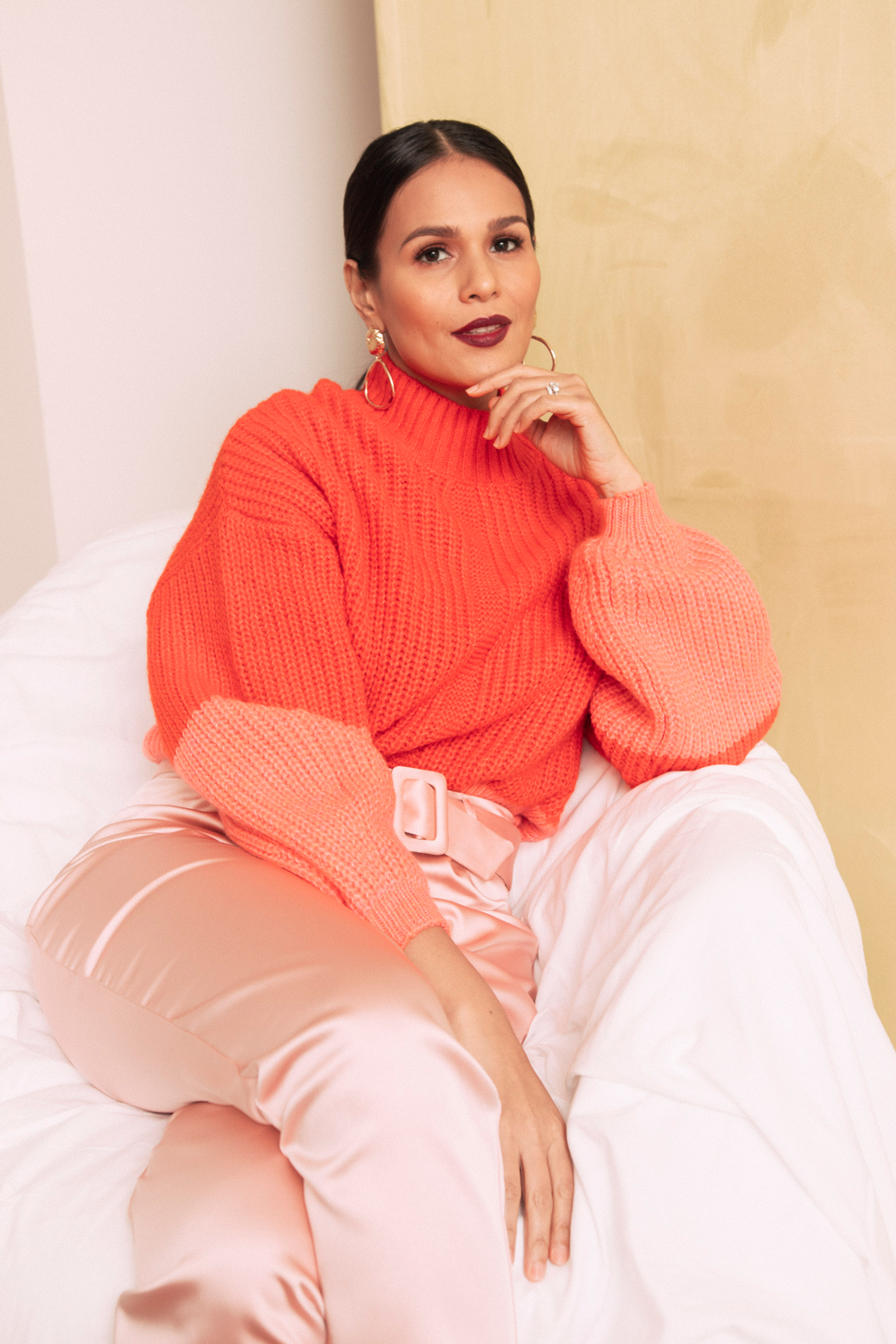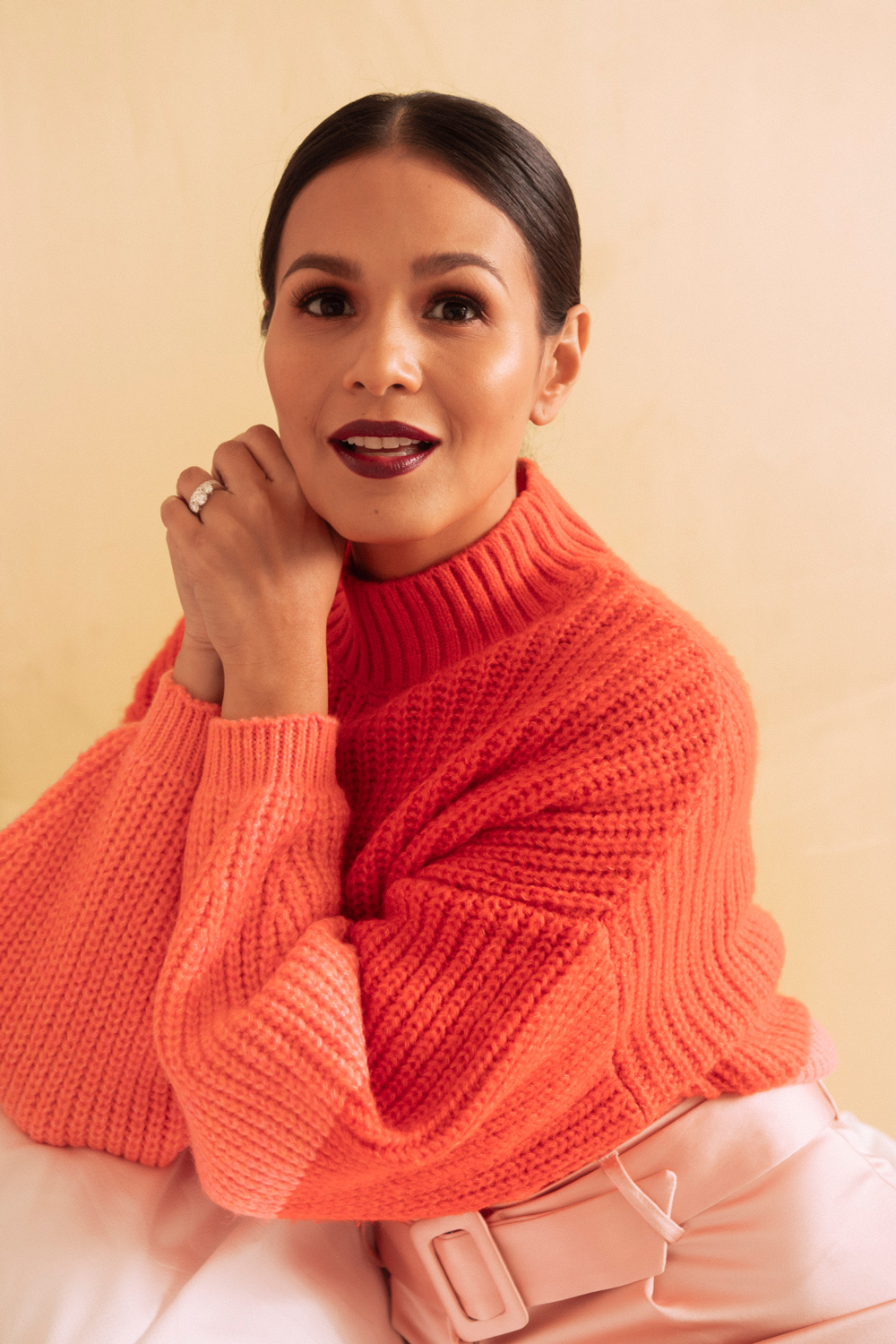 What was the first thing you did after the engagement?
I answered Piolo's call, and I said, "O, tawag ka. Too late ka na." (laughs) Seriously, the first thing I did was answer Piolo Pascual's call and I was laughing so hard because we had a running joke. Because we saw each other a few days before. Piolo and I have a very good friendship. It's like a fondness for each other and he knows Ben, so there's no malice there. And it was just perfect timing that he was calling, because it had just happened.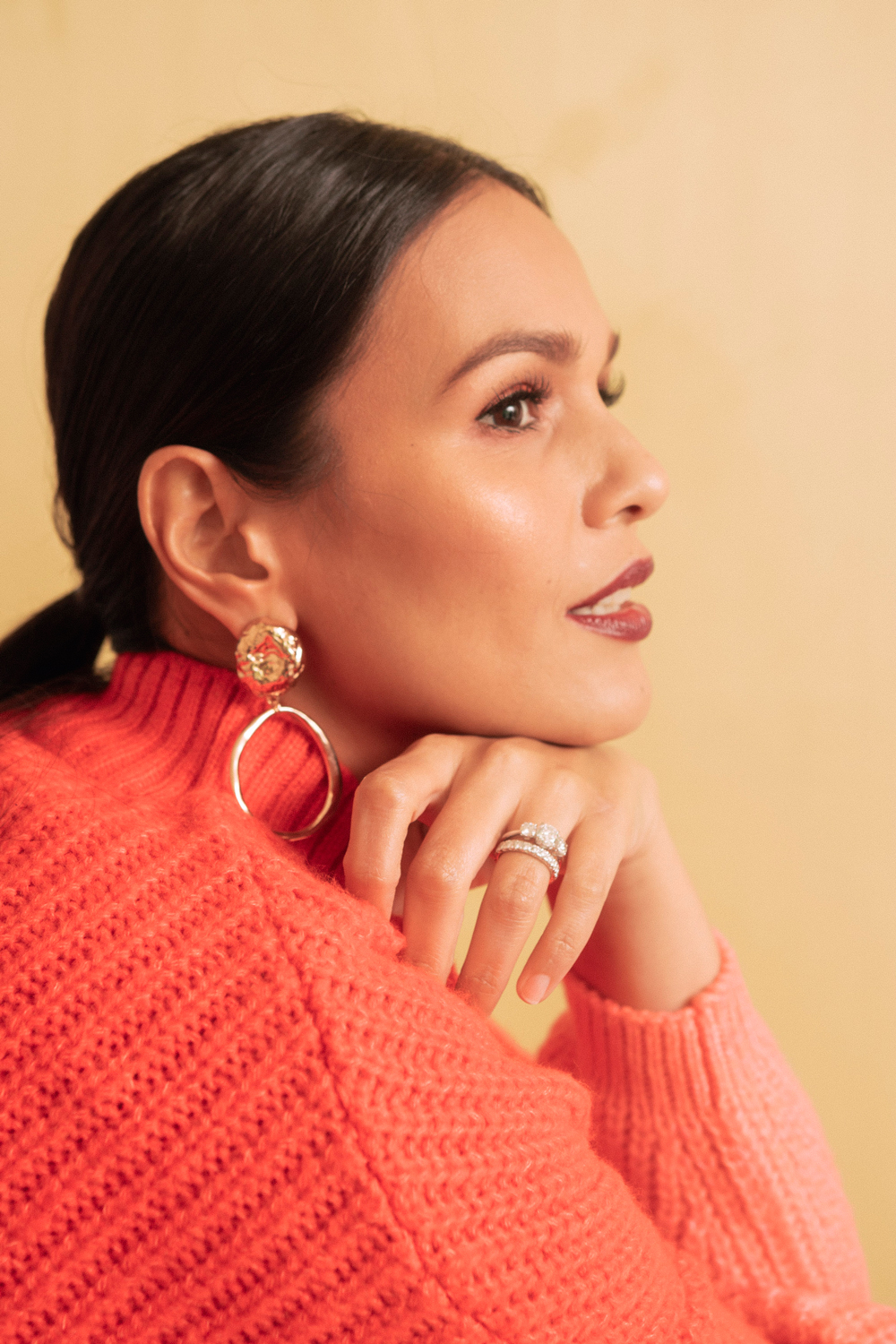 So the minute he called, I was like, "Oh my god, it's Piolo calling—wait!" (laughs) He was the first call. But the first thing we did after we got engaged was to meet with wedding planners. We first wanted Palawan, in El Nido, then we heard it was kind of hard. Then we were going to do it in Phuket supposedly. We even already paid a planner there, and we were zeroing in on this one place where we really liked going to with his family, and we were there often for Christmas and New Year, but I wasn't sold. I wasn't sold on everything. I wouldn't have been able to feel the sand on my toes. I mean, it was going to be a beach wedding without the view of a beach. So I said to myself, "How are you going to take Filipinos to a foreign country and tell them it's a beach wedding, but not be by the beach?" I mean it's by the beach, but the reception is indoors. It was our favorite place, and the food's good. But I was like, "Ben, for some reason I'm not sold. For what we're going to spend, how it looks aesthetically, everything, I'm not in love with anything." When we were in London, we were in England for Easter and his sister shows me a photo of this blogger who's Fil-Am, Eleanor Pendelton, who got married in Boracay. And she said, "Look at this." And I was like, "Oh my god, that's exactly what I want!" And it said Boracay Weddings by Amanda Tirol. So I said, "I know her! What the hell am I doing? Why don't I do it in my motherland?" We still have the best beaches. So I said, "Okay, let's go back. Time to regroup." So Boracay was considered—Shangri-La to be exact. Because you can count on them! But with the closure that was going to happen, I wasn't sure if they were really going to be open by December. So we kept looking. I was with Rajo and he knew I was still finalizing my location, and he suggested Club Paradise. And I've never been, but I just hear that it's rustic and chill. So two or three weeks after, Rajo, Nix, Ben, and I flew to Club Paradise and we fell in love with the place being chill, the island being beautiful, and the food was actually pretty good. Ben and I, all we wanted for our wedding was to be one with nature. So it was a very important factor in our decision-making process on where to have our wedding. And then of course, we got Amanda Tirol and I don't know where I'd be without her. Gideon Hermosa is doing the wedding proper, Teddy Manuel is doing the reception. And of course, my non-negotiables were Bob Nicholas (for video) and Pat Dy (for photo).
What do you look forward to the most about the married life?
Cooking? Wooow. (laughs) Honestly, just taking a break and kind of focusing on becoming a homemaker. I'm looking forward to having a family one day, but I'm still getting there. But one day. Because I want to be so ready for it that I want it already. Right now, it's more like, "Okay, I'm open to having it. But I'm not yet wanting it." Hopefully by the time that I want it, God gives it. Right now, mental health first. I still need to sort out a lot of things. My child only deserves the best version of myself and I feel like I'm getting there, but I'm not quite there yet. Soon! In the same way that I am about marriage. A while ago, I was with my Zumba classmates, and they were like, "How long have you guys been dating?! I'm so happy for you!" And I said, "Almost seven years, Tita." And they were like, "Why so long?!" And I said, "Well, I wasn't ready." Which is the truth. In order for me to become the best wife for Ben, I had to have been ready for that and wanting and willing. Not just because everybody else is getting married, and just because I'm 30-something. I didn't want that. I told myself, no it's going to come at the right time. You'll feel it. And true enough, because if I rushed this, if we got married four years ago, I don't know. At least now, he's getting the best possible version of myself. (laughs) I was going to say best version, but I remembered the dragon. (laughs) Best possible version of myself.
Last question—any advice that you'd like to give to brides-to-be?
Oh my gosh. I guess just don't overbook yourself with so much work, because there's a lot of work to be done for weddings. There are still a lot of decisions to be made—like the song list, processional, recessional, etc. There are those things. That's one thing about me—I never really thought about my dream wedding. I didn't daydream about what I was going to wear—and to think, I've worn so many wedding dresses for work already! Ben's mom was so excited. She kept asking me what I was going to wear, and I was like, "I don't know, Tita! Whatever looks good on me." Because I never had a vision of that. I just said I wanted to have fun and of course, my only wish was to be marrying the right person for me, that's it. But the specifics of it? I didn't think about. Oh, and the food! I really wanted the food to be good. The best part about the wedding process is the food tasting. (laughs) Okay, my advice would be to take it one day at a time. There will be things that won't work out the way you want them to, but you know—choose your battles. Are we actually going to send chairs to Club Paradise because I don't like the tiffany chairs and I want the "x-back" chairs How much would that have cost? Really? Things like that. It's not that important. For me, it was food and aesthetic, but most of all the love and the fun. I mean the wedding, yes, it's about you, the bride and the groom, but make sure it's also about your guests. Make them feel important and loved in the same way that they're making you feel loved. Maybe for us, more so because people who have destination weddings, guests spend on that! Actually, I didn't want a registry, but people kept bugging me where I would be registered. A friend of mine, one of my bridesmaids, told me, "Some people want to give physical gifts to want to know that they gave you something for your home, so they want that. Don't rob them of that." Because some people like to give gifts, so we did have. But I was like, I don't mind if they don't give gifts because for me, the fact that they spent and they took the time out, that's a big gift for me already.