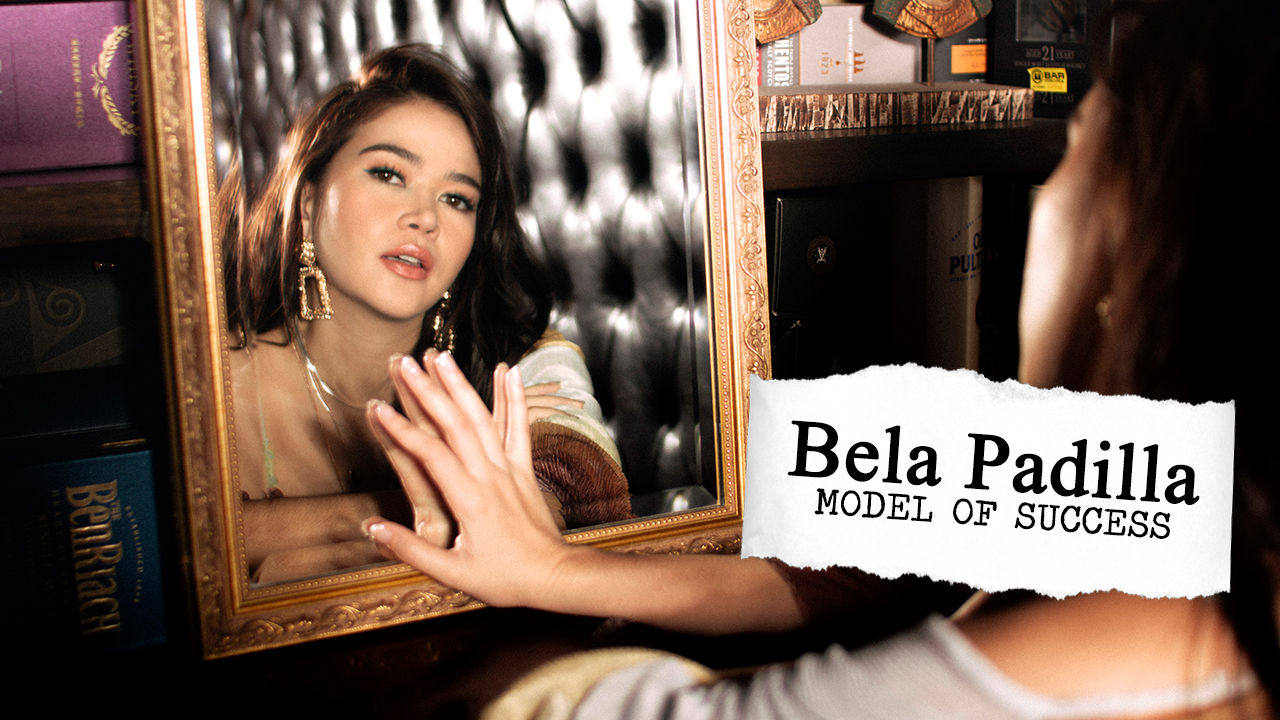 Earlier this month, we launched our All-Around Artist, Bela Padilla, as our newest #CalyxtaGirl with every intention of putting the spotlight on each of her personas—first, as an Actress with a venerable commitment to portraying her characters in the most empathic of ways, and this week, as a Model who naturally knows just how to work and flirt with the camera.
As someone who was discovered during a field trip, which led to her introduction to the entertainment industry more than ten years ago, Bela has become no stranger to experimenting with different looks. In fact, like a chameleon, she's more than ready to change her look depending on the role she'd be playing. But as we continued with our interview at Belle & Dragon during our shoot, where she sat comfortably on her makeup chair and spoke casually like we were old friends, she tells us that everyday Bela likes to let her skin rest, and just like any normal girl, admits to having bad skin days. She even eagerly told us about her obsession with makeup and airports, which you'll find when you continue reading!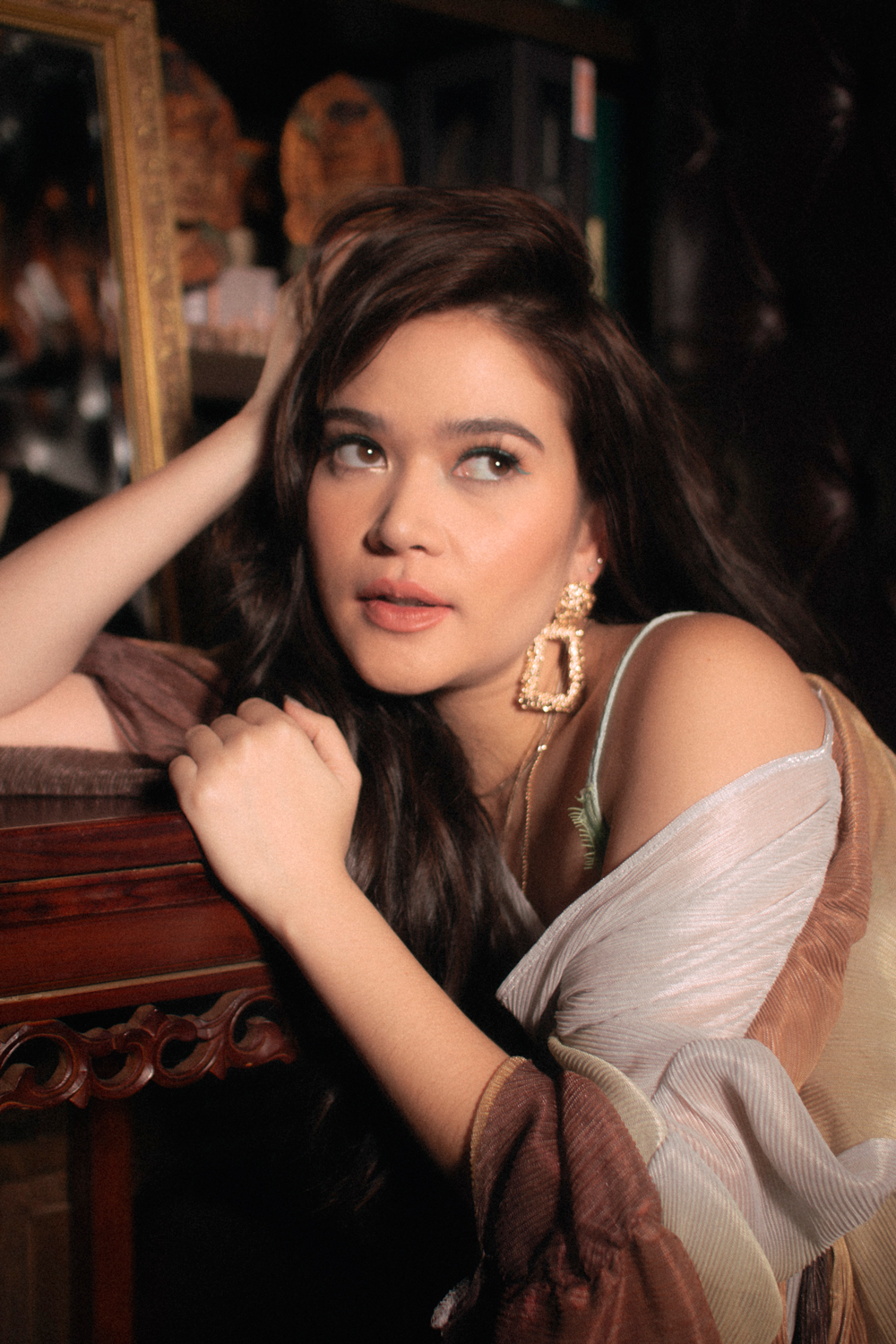 What are the makeup staples in your bag?
There's a lip tint that I've been using for four years. (laughs) Denise knows this. You know when girls have lipstick on and the inner part is bare? That's my biggest pet peeve—it makes me cringe. That's why I put lip tint before lipstick just so the lip inside looks red, naturally red. Also, cheek tint! Lip and cheek tint. I don't like putting on foundation and powder too much. You know what my most recent favorite thing to do is? Buying lipsticks in airports. I don't know why. It's more exciting when you're rushing with everyone else because you're boarding soon, but you have to get the perfect shade, which you have at home already for sure, but you have to get it now—just in case someone's cute on the plane! (laughs) That's my new guilty pleasure—buying lipsticks in airports. And nail polish! I don't know why I love buying nail polish in the airport. It's not as if I'd actually apply it on the plane, but yeah. That's my new guilty pleasure.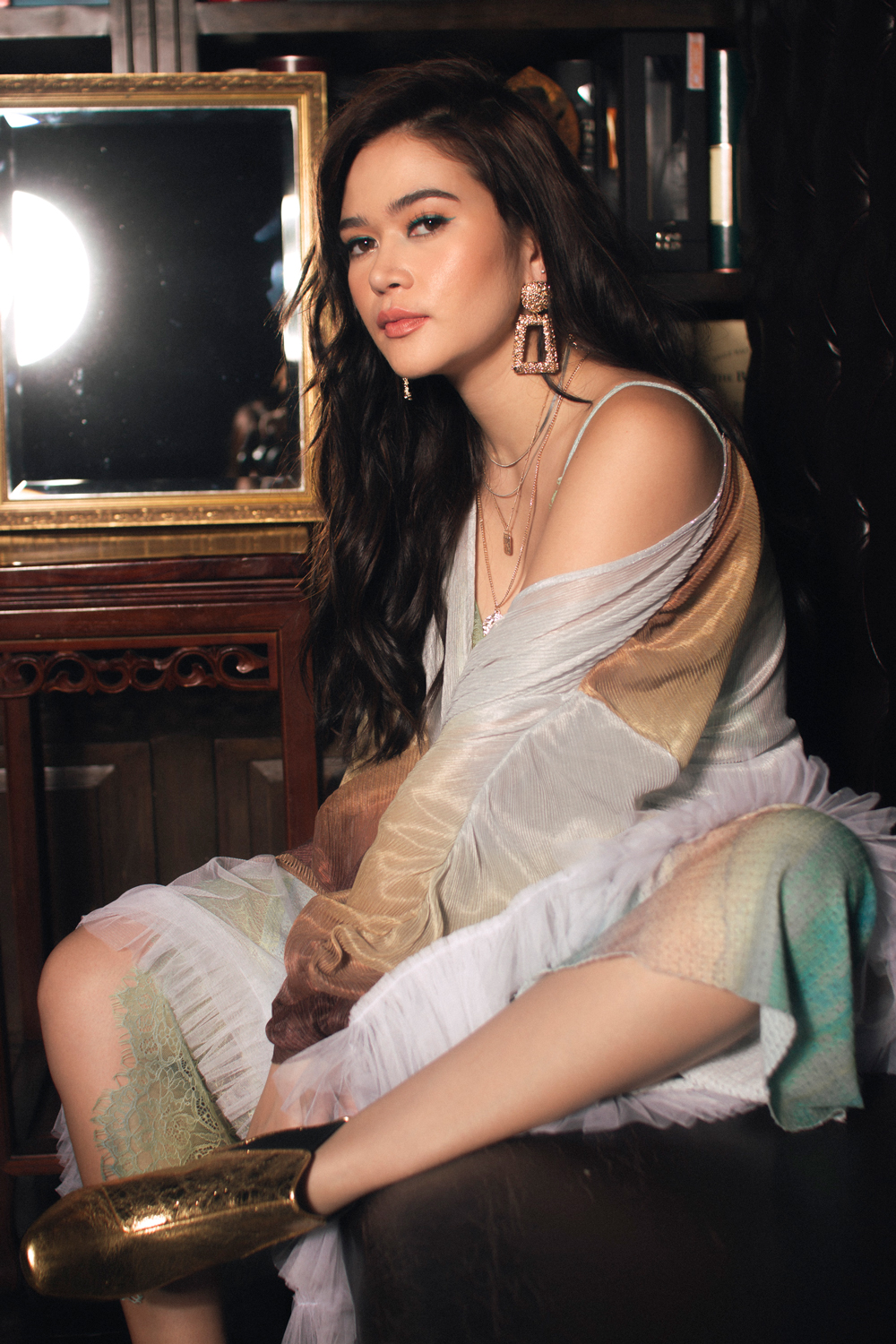 What's your skin care routine like nowadays?
I'm having a reaction to something right now, so my skin's super bad. But when it's taping season, I try not to put too much makeup on for taping days especially when my skin's clear. I even just use Evian, but I like brushing my eyebrows out and fixing my eyelashes. I think I maintain that only, because my brows are thick, so I always groom my brows, and I have a serum for my eyelashes because I like them long and thick. Skin care, I try to keep my face as bare as possible when there's no work. I also am very addicted to this new pink clay mask that I got online. (laughs)
What's your quick fix on days that you have bad skin? Because we all have those days, right?
I call Denise [Ochoa]. (laughs) Denise does my makeup when my skin's bad, because she can cover it all. (laughs) On bad days, I use the mask, because it's instant. It takes away the redness of your face. Also, I flush whatever is in my system out, so I drink a lot of water. I'm super into sweets, and anything that's oily or processed is just so much more delicious. So when I feel heavy and sluggish—water. Right now, I'm on a juice detox. I can't eat anything processed right now.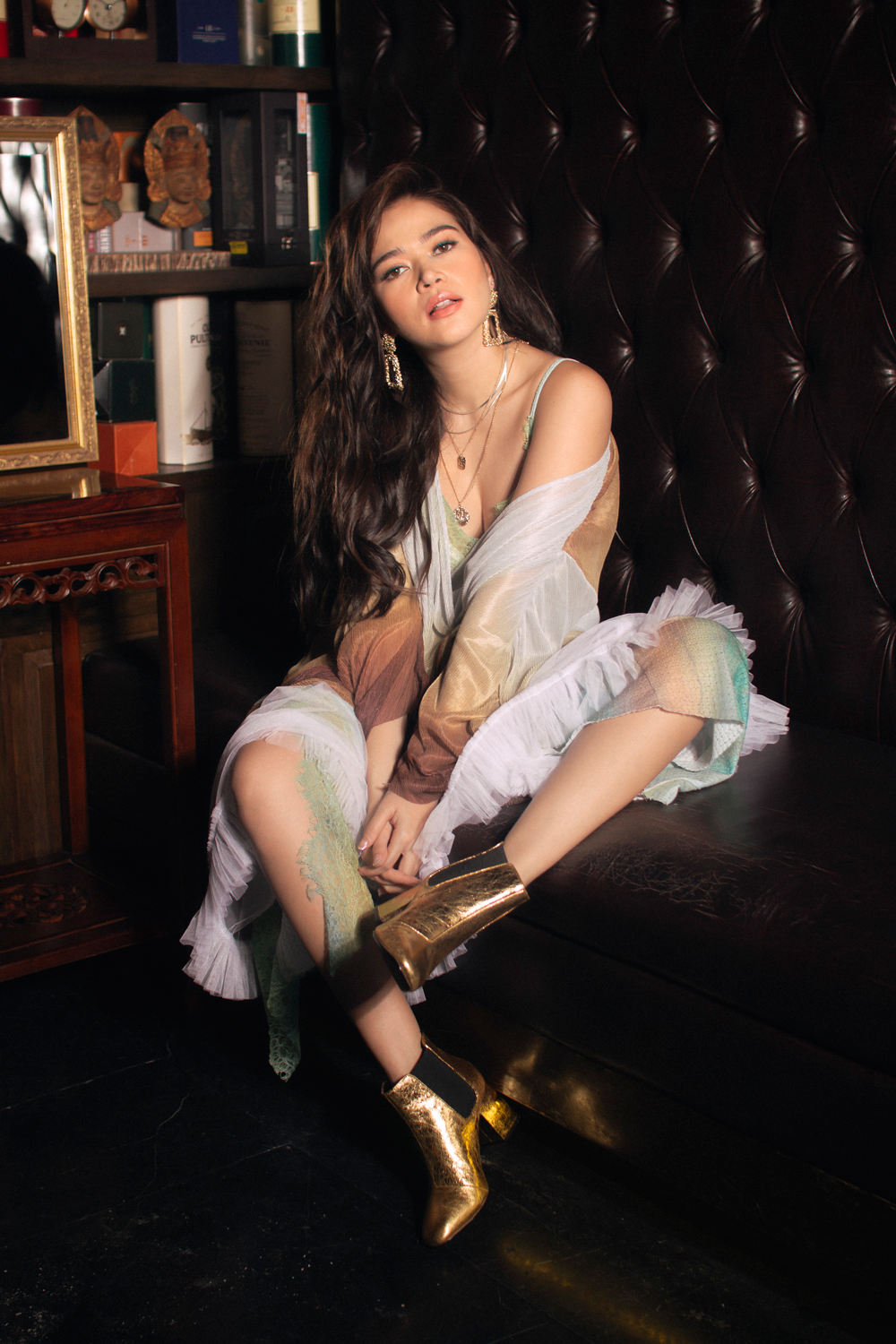 Do you like experimenting with different looks or do you have a go-to makeup look?
Actually, not so much. I don't like gloss on my lips. Denise gets away with it very rarely, like right now—she put gloss but she's like, "We need to because you're a model here." But I like matte lipstick. That's my favorite thing. Recently, I feel like because of my age, I'm getting more creamy lipsticks, not super matte. Before, it was like super matte. But now, I'm trying to experiment with creamy lipsticks—that's as far as experimenting as I will go. For my eyes, I definitely don't like the smoky eyes on me because I've been told a lot that my eyes are expressive, so I don't like to cover it up with too much things. So, this current look I'm wearing is very rare just because it's a shoot, but on most days, curled lashes and a nice mascara are fine. And my favorite mascara is the yellow Maybelline one. It reaches your eyebrows! It's like, "Guuurl—what are those?!" I use the yellow one because even if you cry, it's just there. "I'm crying right now but look at my lashes!" (laughs)
Watch our All-Around Artist, Bela Padilla, portray each of her personas in our editorial video below, and be sure to follow us @calyxtabeauty on Facebook, Twitter, and Instagram to keep up with all things beauty and lifestyle.