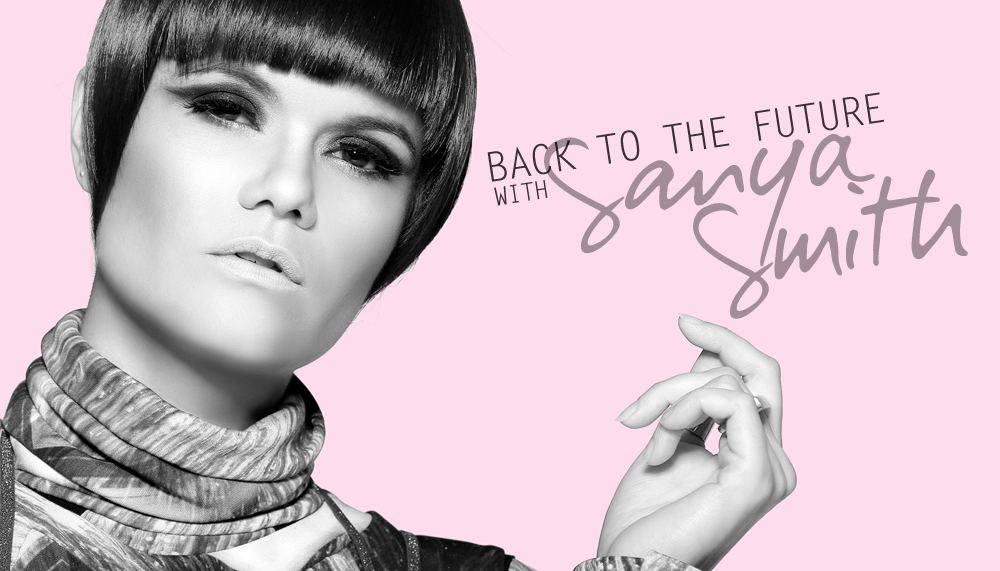 Photographer DIX PEREZ
Make Up Artist XENG ZULUETA
Hairstylist JET BABAS
Videographer ANDREW APUYA
Wardrobe Stylist BEA CONSTANTINO
Special thanks to H&M
By Racquel Narciso
Sanya Smith's life is anything but typical.
For starters, her schedule is never the same. She's hardly ever home most days, busy with gigs as one-half of the DJ duo The Zombettes. That means a lot of nights out and travel, playing for events around Manila and out-of-town music festivals on weekends.
Her father is Filipino rock legend Pepe Smith, but she had absolutely no idea who he was until she was 14 years old. "My roots are in rock n roll, which funnily enough made sense after I found out who my biological father was," she muses. "I guess you could say it's in the blood."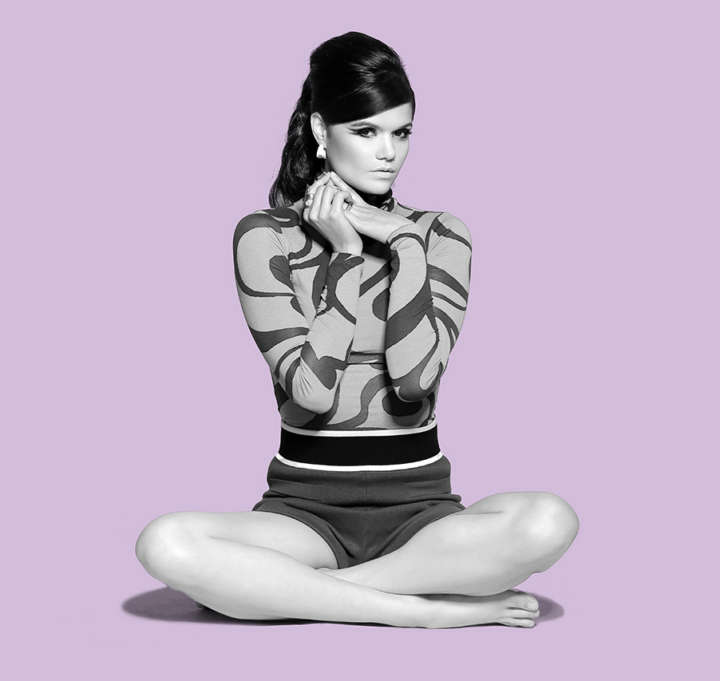 There's nothing typical about her career path either. For several years before turning into a Zombette, she was a model. No surprise when you consider Sanya in all her leggy beauty, and her striking, angular features. Music had always been a passion of hers, but DJing was something she just fell into when her friend invited her to spin at a party series called Fluxxe Whatever Thursdays. "After that night it just kind of never ended," she says. They kept inviting her back to play at Fluxxe and eventually other venues started asking her to play as well. It felt like a natural progression, so Sanya went with it. She quit modeling, turned full-time Zombette, and hasn't regretted it since.
And her ambitions don't stop there. "I'm trying to juggle all my passions. It's hard when you're into so many different things," she laughs, citing creative ADD as one of the reasons why her mind likes to wander and her interests are so varied. Sanya's new mission is to go deeper with her music and explore turntablism, as well as start a basics clothing line, and make fragrances and candles when she finds more time.

Create, create, create. It's all I wanna do!
And create she does with Zombette co-DJ Ornusa Cadness. "I believe the Zombettes are a creative force. We have a pretty great team with the same vision," enthuses Sanya. "Ornusa and I love all kinds of music. We come from similar musical backgrounds, so we generally enjoy listening to and playing the same kind of music, which is why we work so well together."
If you haven't caught them yet, the Zombettes serve up some seriously pulse-driven tracks — a mishmash of different genres punctuated by synth flourishes.
"We like bass-heavy, grimy music," she explains. "There are a lot of different elements in the sets that we play but you'll notice it's very dark," she says with a chortle. With the duo's fifth anniversary coming up, Sanya has big dreams for the future, including booking more gigs overseas and finally producing their own music. The first five years have been mostly going where the wind took them — a carefree, non-plan, no-rules approach that's paid off for them in many ways as they steadily grew their following."We get a kick out of people saying that the music we play is nothing like they've ever heard before. We get that a lot," Sanya recalls laughingly. "Like people come up to us high-fiving all like, 'OH MY GOD WTF WAS THAT???'"  Moments like that call for a pat on the back and a, "well job, well job…" (For those of us who don't speak Zombette, it's a combination of "well done" and "good job," part of their secret Z-language). "We're such dorks, I love it," Sanya beams.
Music is how Sanya connects and spreads her own message of just loving the art and having fun — a kind of free-flowing, all-encompassing, happy-vibe group hug she likes to spread wherever she goes. "We want people to dance and go crazy and to get out of their comfort zone. We want people to explore multiple genres like we do." And this girl can certainly back it up when it comes to exploring multiple genres. "My stepfather who raised me as his own also had a passion for music. He's the reason why I love Rod Stewart and The Gypsy Kings," she says. "I remember raiding my parents CD collection as a teenager, discovering artists like The Beatles and Bob Marley and The Wailers, that sort of thing. I went through a punk phase, a grunge phase, nu metal phase. Bands like Nirvana, Blink 182, Metallica, and Korn (just to name a few) played huge roles back then. And then there were the classic rock bands like Led Zeppelin, Guns n Roses, Black Sabbath, Def Leppard. The dork popster in me was into Spice Girls and Hanson…haha… no shame there,"she declares. "I was all over the place. I loved all genres really. Still do!"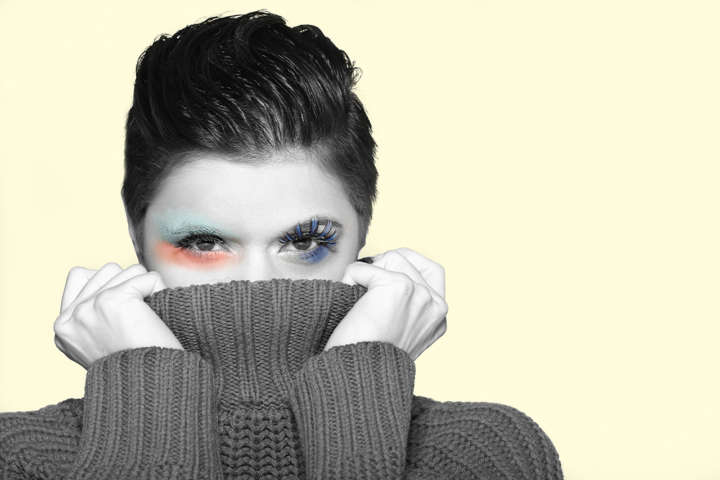 For Sanya, it's all about unleashing the artist within. It's something she encourages in the people around her. "Whenever I have friends over, I pull out the crate of art materials and everyone goes Banksy all over the walls while I play music in the background," she says. "Some people don't realize how creative they actually are until you hand them a brush and a tube of paint. I'll have the DJ equipment set up and if anyone's curious or eager to learn to play, I'll teach them the basics and just let them discover the rest on their own. It's nice to be able to inspire others to use their imagination," she adds.
When Sanya heard that the shoot she was doing for Calyxta's cover girl story had a 60s theme, she was psyched. It turns out her favorite thing about that era was, you guessed it: "The music!! It was the time of The Beatles, The Who, The Rolling Stones, Jimi Hendrix, The Mamas and The Papas, Pink Floyd…" Well, you get the picture.
The 60s were definitely a great era for music, but it was a pivotal time for women too, as Sanya points out:
There was a lot more freedom compared to the times before that. Women were slowly transitioning from Stepford wives to career-driven, independent women. It was a decade of change! Women started to fight for equality: equal pay, equal access to certain jobs. Women wanted choices and hell, they fought for it..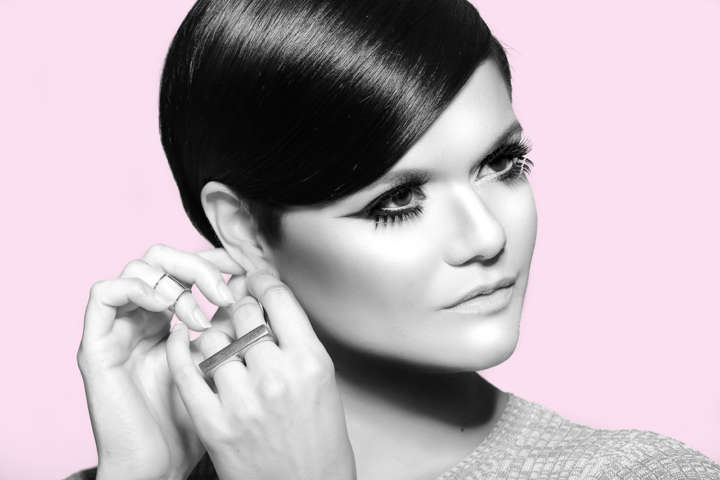 That decade also came with its unforgettable signature style — winged eyeliner, lush lashes, pale lips. And while the looks and makeup techniques may change, Sanya sees the entire notion of wanting to look your best as a more timeless, constant thing. "(It) will always be the same no matter what era. Cleopatra wore make-up and the women after her continued to do so and will do so for as long as mankind exists. I don't think it will ever change. It's something that we picked up from our mothers and our children will be picking up from us."
"Not many will admit it, but most of us will always be looking out for a new shade of lipstick or the perfect moisturizer. Basta if there's a sale, we're on that like a dog on steak," she quips.
"I don't see anything wrong with it. It's natural to want to look, feel, and be at your best," she asserts. "How you do choose to do it is none of my business. If you feel great, go for it!" This seems to be a recurring theme with Sanya — doing what comes naturally, giving it all the enthusiasm you can muster, and never, ever apologizing for chasing your passion.
The rainy season means a bit of downtime for the party set, and Sanya finally gets to laze around at home. She uses this time to dig for new music, check out musicians and artists she admires, and find as much creative inspiration as she can. "But then I start getting restless and wanna start gigging again," she hastens to add. Nothing, it seems, would keep her still for very long. Typical Sanya.
I'm trying to juggle all my passions. It's hard when you're into so many different things.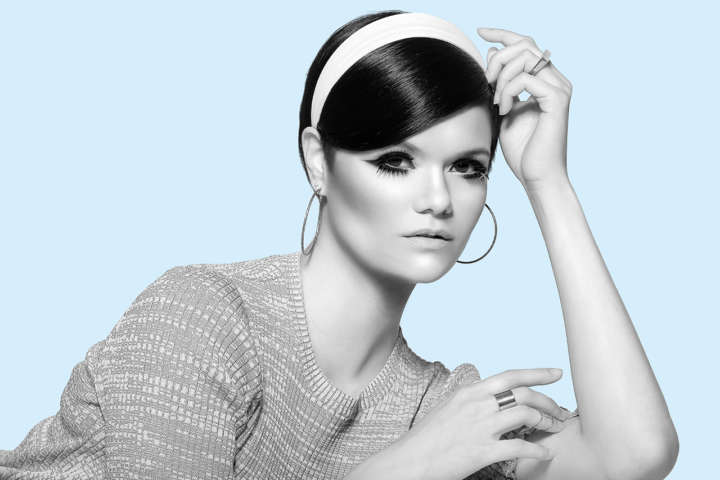 What's your beauty routine?                                                   
My number one rule is to always, always, always, as much as possible remove your make up before you go to sleep. I've failed this a few times but I've gotten so much better at it lately. I use a really good moisturizing system I discovered, that was perfect for my skin type, from Clinique. Their Moisture Surge line is amazing. I picked it up at an event they held once and I've been going back for it ever since. It's just a light facial wash, followed by their moisturizer for the face and eyes — doesn't leave a greasy heavy feeling. Then I use a day serum from Kiehl's. There's another one I use for nighttime as well. I also make sure I put on some sunscreen for the face. UV rays are no fun.
What is a Calyxta girl?                                                         
Someone who knows what they want but is also not afraid to try something new. I think exploring and discovering new things is really important, especially for personal growth. Step out of your comfort zone every once in a while. Life is like a video game: it's always good to earn experience points.
What do you find most beautiful about yourself?
This may sound weird, but I think my humor is one of the things I find most appealing about myself. It's one of the major things I like about people in general and if you're able to laugh and find humor in all aspects of life then you're cool in my book. We can def hang. I'm all about the laugh lines.
It tells me you're comfortable with yourself and the people around you.