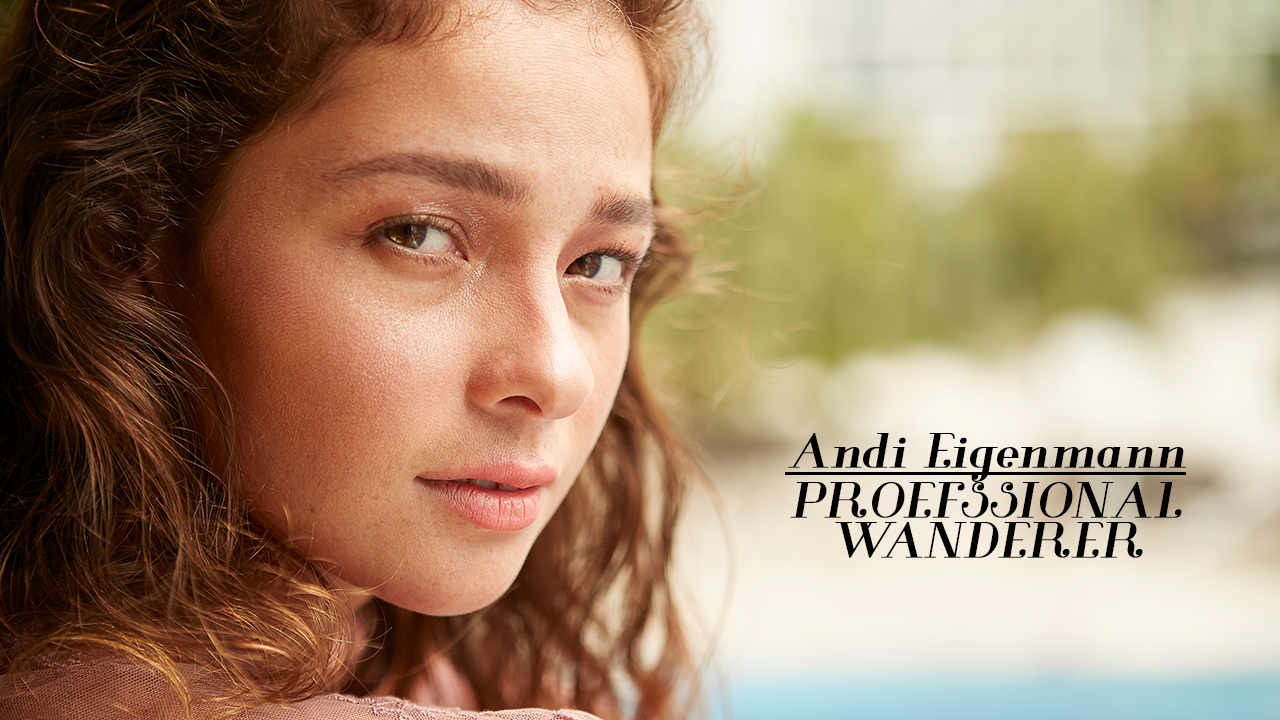 Wrapping up this month's cover on our May 2018 #CalyxtaGirl, Andi Eigenmann, this last week focuses on her being a professional wanderer, which includes talking about building a house in Baler with her very own hands, at the same time living a sustainable lifestyle.
Beyond being vocal about sustainability and reducing her carbon footprint, it's more evident in the little things that she does, like bringing her own reusable tumbler where she alternated filling it up with either coffee or water during our cover girl shoot. In the middle of lunch where we all helped ourselves to some pizza, Andi purposely avoided those with meat and opted to eat plain cheese instead. When she caught Ellie using a plastic straw to drink her soda, she was quick to remind her that she shouldn't have used a straw anymore. It was in moments like these that made me look at our cover girl in awe—because while most people find it difficult to shift to this type of lifestyle, Andi definitely makes it seem like a breeze.
Read up on the last part of our interview, and hopefully it inspires you to make the shift as well!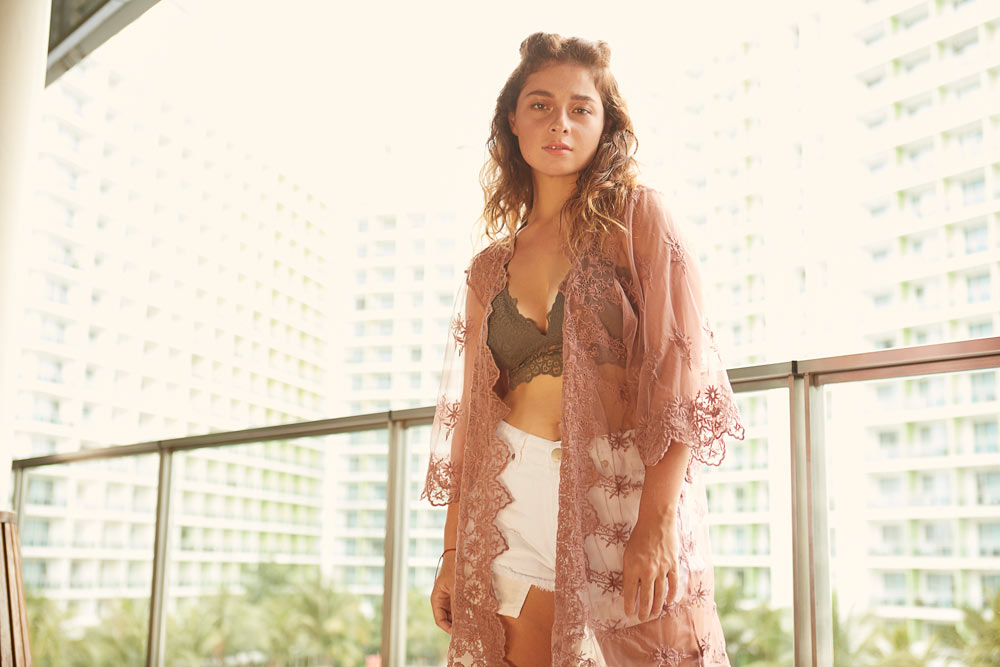 Do you have any dream surf destinations internationally and locally? 
Yes! Of course, Siargao is a dream destination but I've already achieved that dream. I also want to be able to surf in Hawaii and Australia in Byron Bay. In Jeffreys Bay in Africa, that's also a top destination—just because it's like a safari to get there. And that's what me, my partner, and Ellie love to do—to go to remote surf spots here in the Philippines where there's nothing and no one, and you just surf it. Maraming mga surf spots dito pero walang resort kaya 'di nalalaman ng mga tao.
What's best thing about your current lifestyle as a professional wanderer?
Oh, the best thing about it is that I get to see the world. I get to see the world for a living, and that's the best thing about it just because I love to travel. I'm all about seeing the world, learning more. I feel like, it's the best teacher, you know? It makes me feel like I'm richer than ever. Because I get the opportunity to be able to see things that not everybody gets to. And at the same time, I get to learn—and it builds character. So anything that makes you a better person should be the best thing.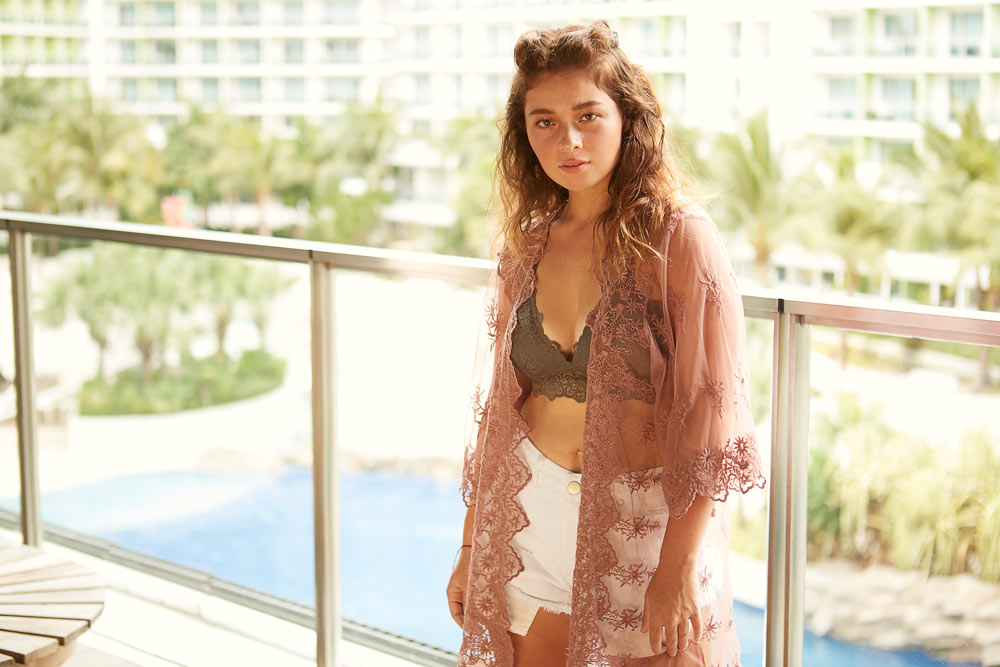 Can you tell us more about the house you're building in Baler?
Well, it took longer than expected just because at first, I really wanted to make sure that it's going to be a sustainable home. I always travel, so it was so hard to just stay put in Baler and pay attention to just building it. But we are currently waiting for the shell to arrive, so that will be the foundation of our house. It's made from sustainable cement. And then we are going to build the rest of it by ourselves. So, it's going to be a project by me and Emilio. We're going to have the electricity and the plumbing installed, but everything else, we'll be the ones to do it. It's still going to be for rent by other people. I'm still going to put it up on Airbnb, but I'm just making it like a house. It's going to be Moroccan style just because I love that. I'm really into interior design and Emilio's really hands-on when it comes to these types of things. So, we decided that instead of looking for the perfect people to help us, we'll just do it ourselves! And we have friends who live in Baler who are experts—like we have a friend who's an architect so maybe she can help us out, etc. I feel like it would mean more if we made it by hand.
What advice can you give to people who want to shift to a sustainable lifestyle? Because I'm sure it's not easy!
Yes. It's not that easy. But the thing is, in the long run it's going to be better for us and for our environment. So, of course I would say, "Go for it. But, don't expect that it would be simple." The point is that I want everyone to go for it, so that eventually it can be simpler.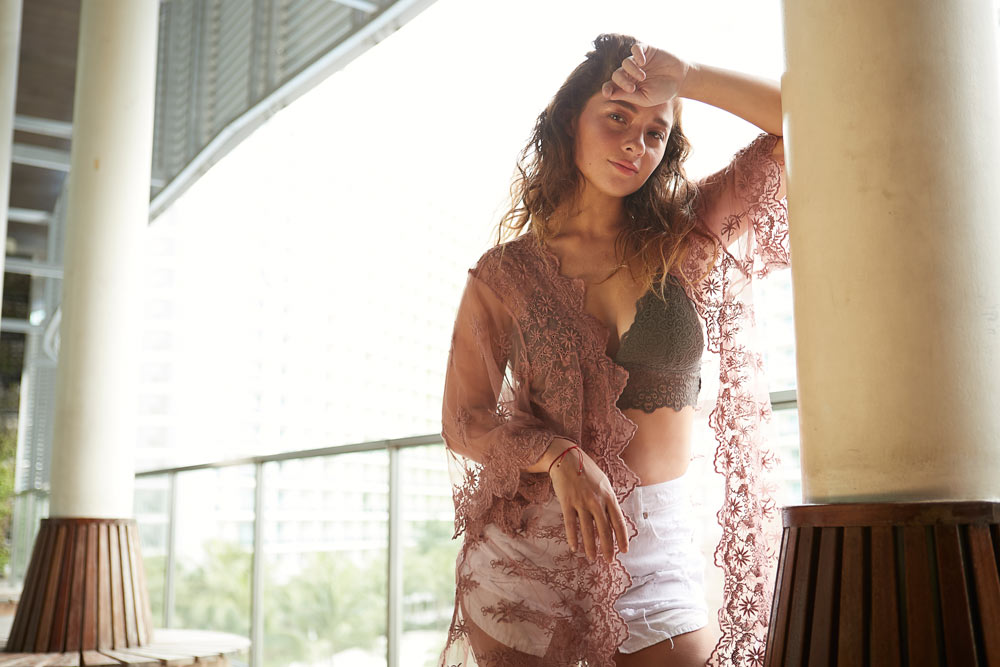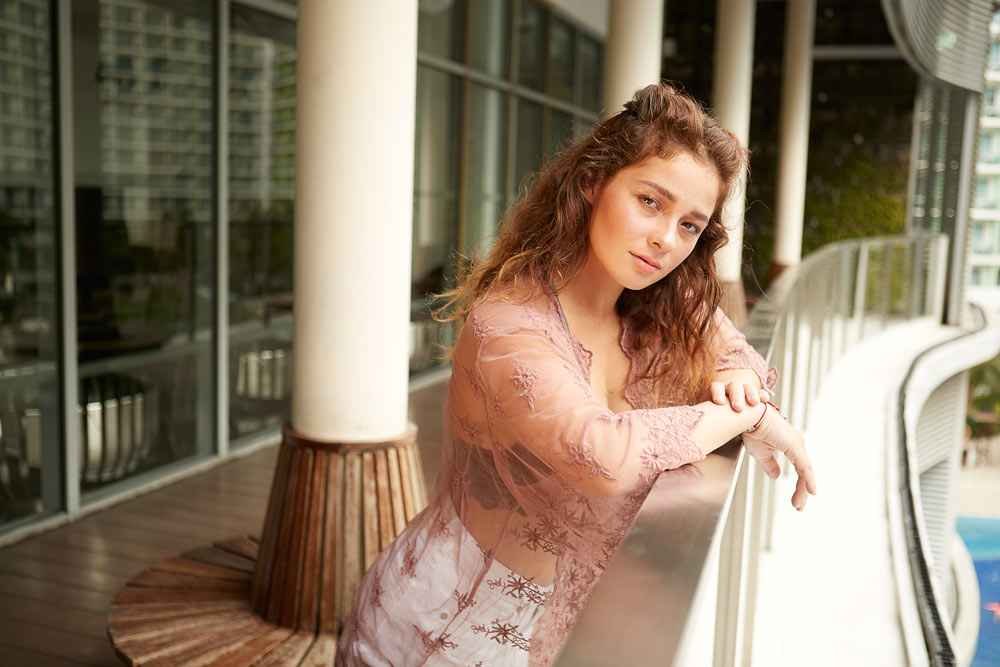 Is there a lot of research involved in terms of building the house?
Yeah. Actually, the reason why it's taking so long is because I really want to make sure that I know what I'm doing. So, yes. There's a lot of research. I'm on Pinterest every single day, and then all of a sudden I'd see Emilio using my account and Pinning some stuff as well! (laughs) Because it's something that we're both into and really excited to do, but it's also something you can't fail at. It will be so hard if you fail so, preparing muna talaga.
Where do you think people can start?
In their own homes. I feel like it can start as little or as simply as—yun nga, it's not just about living. If you want a sustainable home, it means you want to live a sustainable life. So before the home, we have to train ourselves to at least try to live a lifestyle that is sustainable. So maybe even in our own homes, not just when we go to the beach or on vacation, we can learn how to live a zero-waste lifestyle. To not accept single-use plastic. And then from there, diba? Tsaka na yung bahay.
Art Direction: MARGAUX CORTEZ AND MING BAGAFORO
Editorial Assistant: MAAN FERNANDEZ