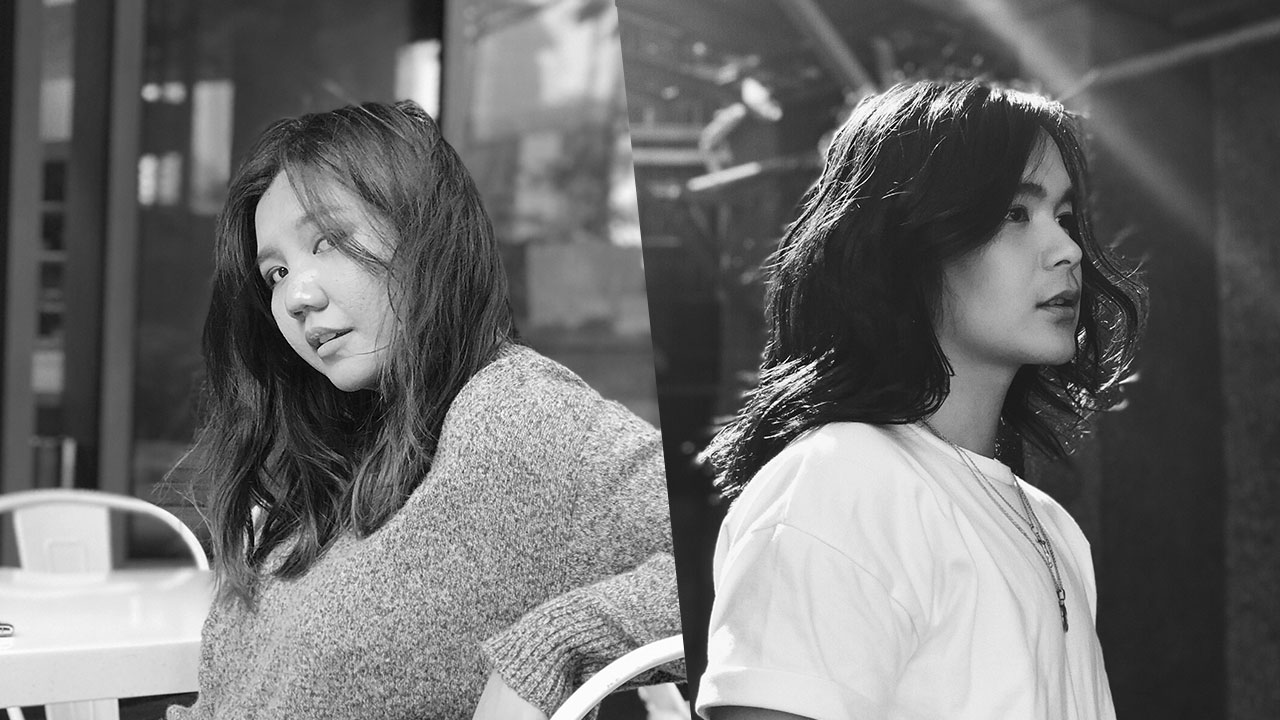 Name a better styling duo than Poy and Yzza of The Studio Grey—we'll wait. Other than nailing outfits one shoot after the other, this pair always arrives on set with a mission. We always find ourselves battling on which outfit to go with since they're always ready with more than just one option per layout. Normally, that's a good thing. But in this case, it's always a struggle to just pick one since we may or may not happen to just fall in love with everything they put together!
Get to know one of our favorite teams to work with and maybe pick up a thing or two when it comes to fashion styling!
How did it all start for you? When did it all start?
Poy: I was contributing for a spreadsheet and working full-time as a marketing strategist back in 2013 on an events company when my brother pushed me to apply for an opening for a men's fashion magazine that we both read then. I got a call from the EIC and left my job in less than a week.
Yzza: It was in 2014, while being out of a job, when I realized how it was the perfect time to pursue what I really want to do: fashion styling. I have always been a lurker of the fashion industry: browsing through countless street style photos during fashion weeks, and oftentimes jumping from one fashion personality to another to fangirl on the various styles these people come up with, gradually forming my own belief system when it comes to styling. But I knew this wasn't enough to get into the industry—I needed to learn the ropes of it. So I enrolled myself to the School of Fashion and the Arts (SoFA Design Institute). After I finished the course in 2015, I found a job opening at Garage Magazine, our local men's style magazine, to which I applied and got accepted as its style assistant—and here I am now.
How long have you been styling?
Poy: 2018 is my fifth year in the industry.
Yzza: Three years now!
What do you love most about your job?
Poy: Aside from the privilege of getting to meet a lot of creative people along the way, I also get to express my creative side when dressing up and putting up a concept for an editorial shoot.
Yzza: Besides meeting other creatives, it is the creative process and exercise. And really about being able to express thoughts, opinions, and emotions through its art.
What do you love most about styling and putting together outfit looks?
Poy: I get to play dress-up when styling girls and for the guys, especially the models, I get to make them wear the clothes that I don't have the balls to do so.
Yzza: I really enjoy the creative process of it. In a way, it is a like a mental challenge to me—to come up with a look that  people haven't seen yet elsewhere which they can feast their eyes on.
What would you say is your signature style?
Poy: It's not really a signature but I guess I can call my style varied but clean? It's always a mix of a lot of things. From formal to casual clothes like wearing a t-shirt with high-waist pants and sneakers topped with an oversized blazer, it's always a mix but never a like a maximalist with a lot of craziness going on.
Yzza: I've always had the inclination to juxtaposing ever since; it's where my eyes would trail to when looking at visual materials. There should be at least something surprising to it, something that shouldn't be there—but it's there and it's working. My battle cry is 'Never polished, always perfect.' LOL!
Where do you get your inspiration when styling?
Poy: Most of my inspiration come from music videos of the artists that I adore. Lana del Rey, Troye Sivan, BORNS, and Marina and the Diamonds are few of the artists that amuse me when it comes to aesthetic. Also, a certain community on Tumblr.
Yzza: Absolutely anything and anywhere. To be honest, I find beauty and stories in the most mundane things
What do you believe is the best accessory?
Poy: I guess it's a tie between a scent and a pair of sunglasses. You would always find an eyewear in any of my bags. I believe it can amp up a basic look as well as a clean scent.
Yzza: Stay with me when I say this: the best accessory you can wear is attitude. You can wear just white t-shirt and jeans and look like a million bucks when you walk as if strutting the runway while in it.
Is this the career you've always wanted to pursue? Why? Why not?
Poy: Not really. I used to be big on working in front of the camera, but the universe said "Hmm, I guess you'd work better behind it." LOL.
Yzza: Early in college, I had my eyes on advertising. Later in there, I discovered Rachel Zoe and the magic there is in styling (and that you can actually make a living out of it!) As I graduated college, I wished I could start a career out of fashion styling but didn't know how. Plus, with a mind of a fresh graduate who wanted to start saving on her own, I went from one corporate job to another before questioning why I didn't go for this career from the very start. No regrets though, I still got to where I've always wanted to be. Wink!
Name three of your biggest projects so far.
Poy: It's kind of hard to choose between the names and the projects but what comes to mind, I've worked with a TVC for Axe and I consider that a big project because that's one of my firsts and it's true that you can't forget your first. Recently been working with campaigns for Alyssa Valdez, and Miss Universe Pia Wurtzbach, Iris Mittenaere, and Demi Leigh Nel Peters.
Yzza: Gatorade's Nothing Beats Gatorade 3.0 TVC and print ad for Alyssa Valdez. Dr. CRB print ad campaign for Pia Wurtzbach. Front Row print ad campaign for three Miss Universe queens: Pia Wurtzbach, Iris Mittenaere, and Demi-Leigh Nel-Peters.
What is the best advice that you've received about styling?
Poy: It's funny I can't remember anything, but my brother's approval is important to me especially when I dress up for an event. I always dress-rehearse at home or send him a photo before really committing to it.
Yzza: This wasn't given to me directly, but Piera Gelardi of Refinery29 once said: "If you're afraid of 'making mistakes' you miss the point of style as an extension of self and of life!" Amen.
Other than styling, what are your other interests/hobbies?
Poy: Before the gram even started, my brother and cousin really like to take portraits so my closest in the family is big on photographs and I really like grooming as well. Skin care, hair products, etc. take a little space in my counter than they actually should.
Yzza: Do catching up on sleep and re-watching my favorite TV shows count?
What do you do in your spare time?
Poy: Aside from catching up on my favorite TV shows, I like to hit the beach, enjoy the salty water and just chill.
Yzza: I binge-watch Korean dramas and variety shows! That's my guilty pleasure, really. LOL.
Artist Stats:
Skin Type
Poy: Combination, and I believe I'm fair to medium.
Yzza: Ultra Oily. LOL!
Hair Type: 
Poy: Fine and straight. These waves are just make-believe. LOL.
Yzza: Thick and straight.
Can't live without:
Poy: My phone (Internet and camera included).
Yzza: Dairy, phone, and my Spotify playlist.
Favorite Calyxta Find: 
Poy: Probably the people behind Calyxta. ❤
Yzza: Glossier Boy Brow