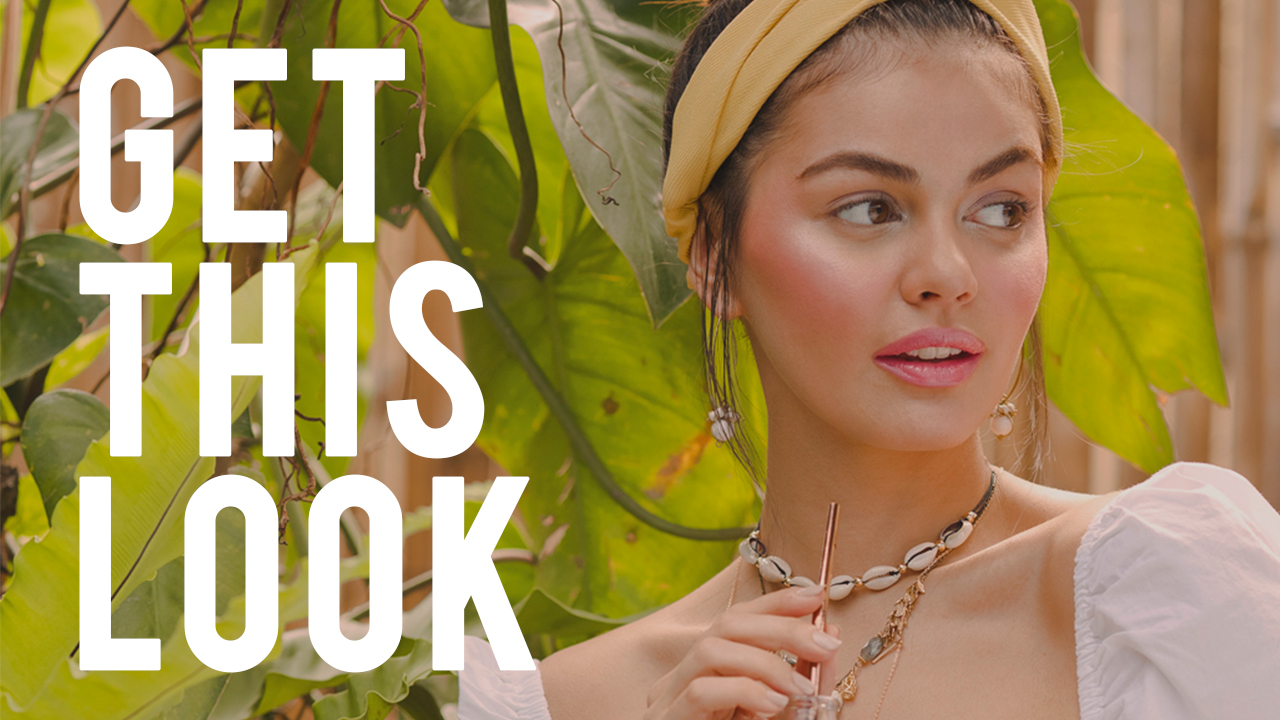 It goes without saying that Janine Gutierrez is absolutely gorgeous—something the Calyxta Crew has been squealing about since our cover shoot and are stunned by whenever her photo comes up on our feeds. There's something about her fresh-faced, doe-eyed beauty that effortlessly catches your eye, making you both astounded and gut-gurglingly envious at the same time. Luckily for us mere mortals, the invention of makeup has given us a superpower (ala "Ding, ang bato!") to feel the best as we can feel while gaining inspiration from our favorite celebrities.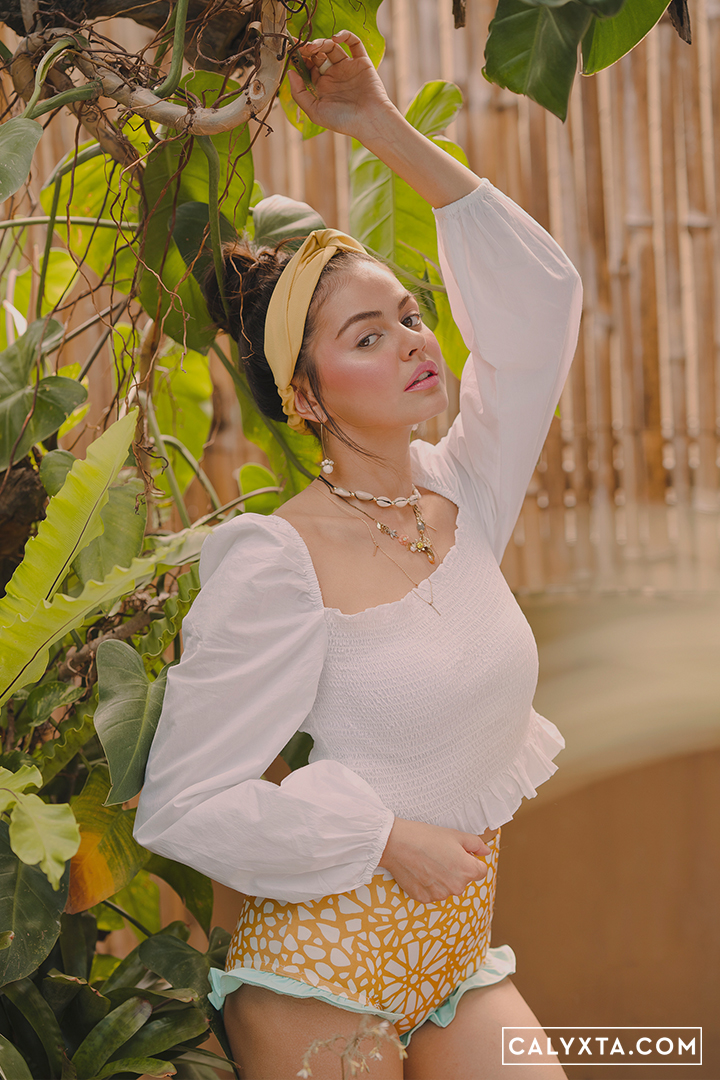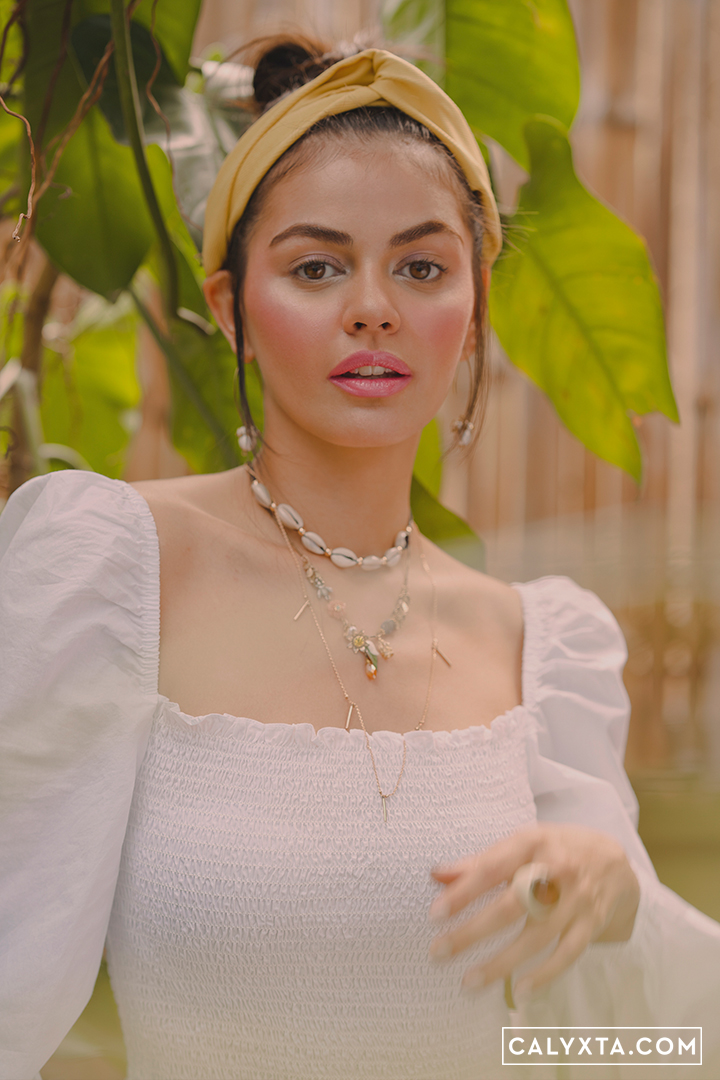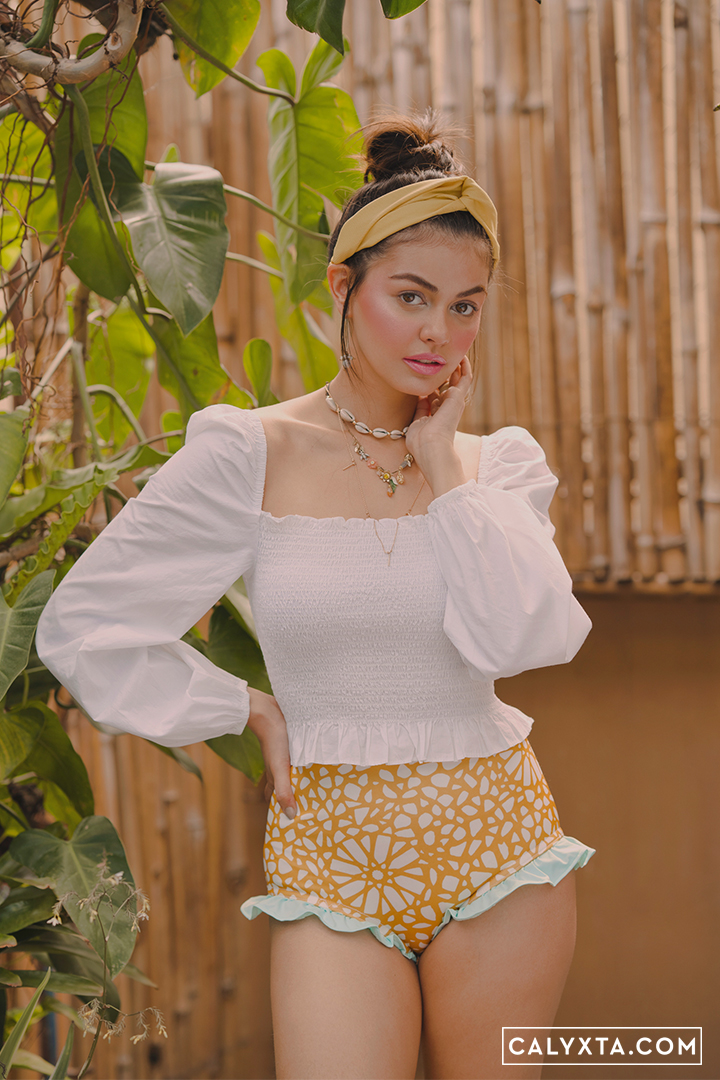 Of course, magically transforming into Janine will, sadly, never be possible–but at least we can try to cop this look! Here are our recommendations to look as freshly dalagang Pilipina as Janine Gutierrez­:
1. Overall, this look is very simple. What really takes the cake is her flawless skin, and we know that a flawless face starts with a flawless base! Control excess sebum and help your foundation apply smoothly by using a primer. For this, we recommend the Prime Primer Sun from Banila Co. as it helps keep oil at bay all while protecting your skin from the sun! It's also lightweight, which helps keep you from feeling like you're wearing too much while keeping the makeup from slipping off throughout the day. Two thumbs up for this 2-in-1 product!
2. This serum foundation boasts medium coverage from a lightweight, serum consistency (and comes with a pump!). It blends out seamlessly, giving you a skin-like finish that's perfect for copying Janine's super smooth, natural dewy look. Press it onto your skin using either a brush or a sponge, but be warned! The consistency is quite runny, so be careful with how much you pump out.
3. One of the main focal points in this look is the bright, shimmery inner corner of the eye. To really get that twinkle, we need to make sure that our canvas is as evenly colored as possible. The Pink Sugar Our Lil' Secret Concealer 2 has much of the same power of its predecessor, though improved upon with a doe foot applicator and a much more blendable, hydrating formula—making it more suitable for under the eyes. Swipe on a lighter shade and watch those dark circles go bye-bye!
4. With the oily formulation of the foundation above, setting your face with powder is an absolute necessity, especially for those with oily skin. This powder from Milani is translucent and is excellent for keeping oils at bay. This mattifies and extends the wear of foundation and blends out without looking powdery, letting you maintain the natural, healthy glow minus the caking. The best part? None of the dreaded white cast!
5. Another cult-fave that we highly recommend is Glossier's Boy Brow. Now, Janine Gutierrez was gifted with naturally thick brows, so getting this bushy brow look is definitely easier for her to achieve. But don't get disheartened! What makes Boy Brow so great is that its formula clings to the strands that your momma gave you and exemplifies them to the nth degree. It helps to fill in and fluff your brows, and its tiny tapered applicator helps you shape your brows the way you like—all without that gel-stiff finish!
6. I am all for shimmer eyeshadow, but it's no secret that getting that rich, bright pigment to stick can be a pain in the rear end! Before you get your panties (or briefs) in a twist, be sure to pat on some eyeshadow primer. Not only will it help both matte and shimmer shades cling and pack on smoothly onto your lids, but it will also give the pigments a boost for better vibrancy. Plus, Detail Makeover's eyeshadow primer is also cruelty-free, which is always a big plus in our book!
7. As the product name suggests, we're going for a very lightly toasted swipe of eyeshadow—extra emphasis on the "lightly." Janine has deep set eyes, giving her a natural shadow already. To get her look, accentuate and define your creases with a tan to light brown shade (depending on your skin tone) from the palette, bringing the pigment to the whole lid with more concentration on the creases. Then, take one of the lighter shimmer shades and apply it generously to the inner corners, spreading it lightly until the center of the lid. Sweep some below your eye to your water line and don't be afraid to pack on the shimmer.
8. This look ventures towards the warm side, so this contour kit is just what you need (at such an affordable price, no less!). The toasty brown is flattering for most skin types and can be buildable or sheered out depending on how heavy-handed you want to be. For this look, we aren't going for hyper angular, so blend out your contour gently. Use the deep brown to bring warmth to the hallows of your cheeks, temples, and along your hairline. Sweep some down to the jaw as well to subtly carve it out. Take some of the contour onto your fingers and lightly blend down from the edges of the base of your nose (where it meets the start of your brows) down to the tip. Remember! We're going for a soft contour, so no need to go for anything too sharp! What we will be concentrating on is the blush. Build up a strawberry flush starting from the apples of your cheeks and gently extend over the bridge of your nose and up to your temples.
9. Cathy Doll's contour kit is such a steal with its complete line of contour, highlight, and blush, so you must be wondering why we don't just use the highlight from the palette, right? Well, while Cathy Doll's Cleopatra's Secret kit gives us a pretty pinkish glean, we want to push it even further. If you really want to get Janine's wet-looking luminescence, then we're going to have to double up. Layer the Detail Makeover Baked Highlighter on top of the Cathy Doll Cleopatra's Secret highlighter for a one-two-punch of brilliant shine! What this white highlighter traded for color, it gained in vibrance, which is perfect for accentuating this pinkish bronze flush. Apply this highlight to the highest point of your cheekbones, brow bone, forehead, nose, chin, and cupid's bow. Accentuate the inner corner even further and take some highlight onto your fingertip then tap! Glow get 'em, sis!
10. Tie in Janine's dainty strawberry flush with a bright, milky pink! This lippie is super light and moisturizes the lips while giving you rich color. It doesn't dry down to a matte finish as it leaves a sheen—but that's exactly what we want!
11.  The Pro Studio Primer Water may be called a primer, but it can be used as setting spray and a facial mist as well. Generously spritz over your finished look to lock it in and show off that glow!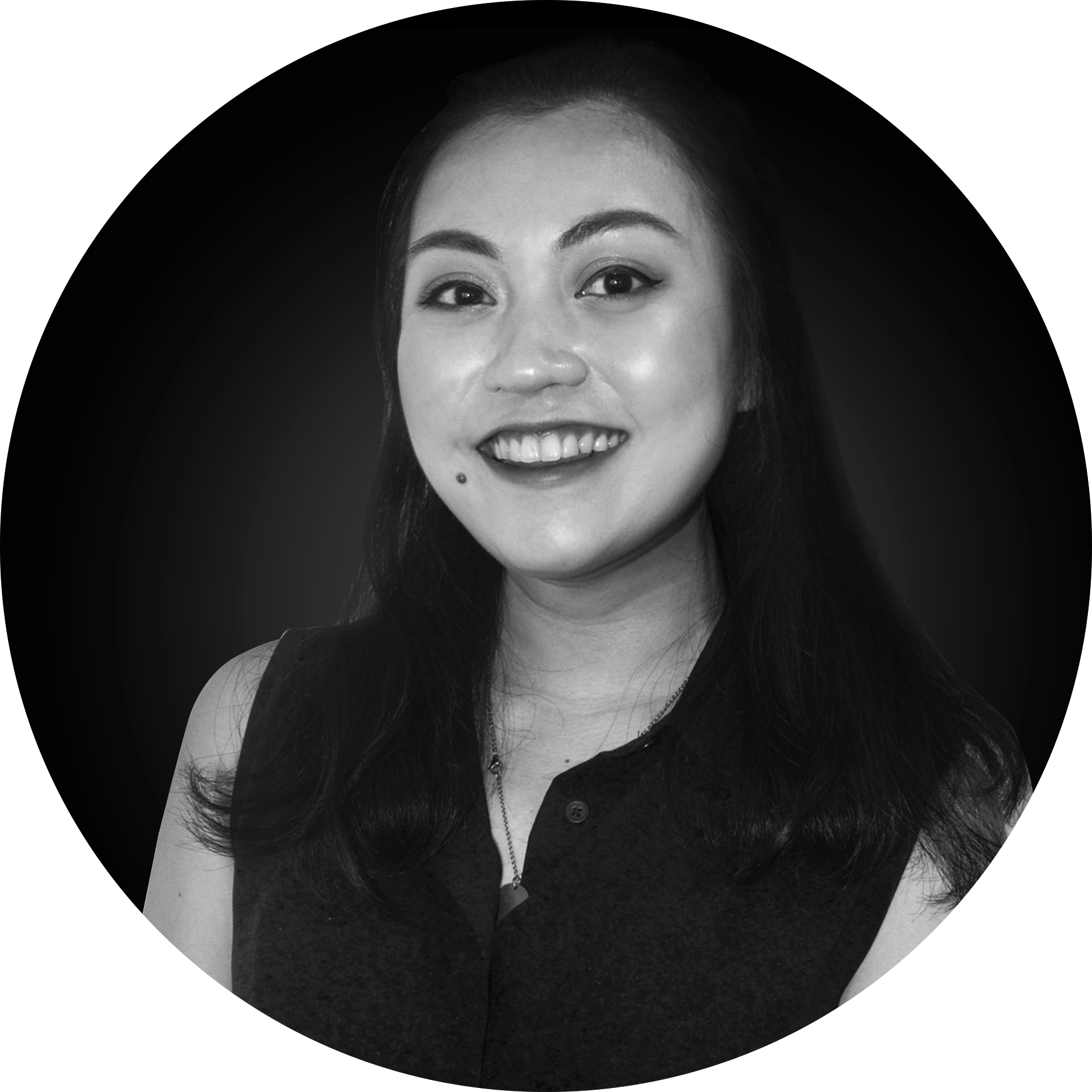 Written by:
Julia Benito
Julia is Calyxta's resident crazy plant lady with an unstoppable caffeine addiction and an ever-increasing love for glitter eye shadow. When she's not staring out the window mulling over the correctness of her grammar, she can be found drawing on eyeliner, watching anime, reading books, or petting strangers' dogs.
Other Products You Might Like: