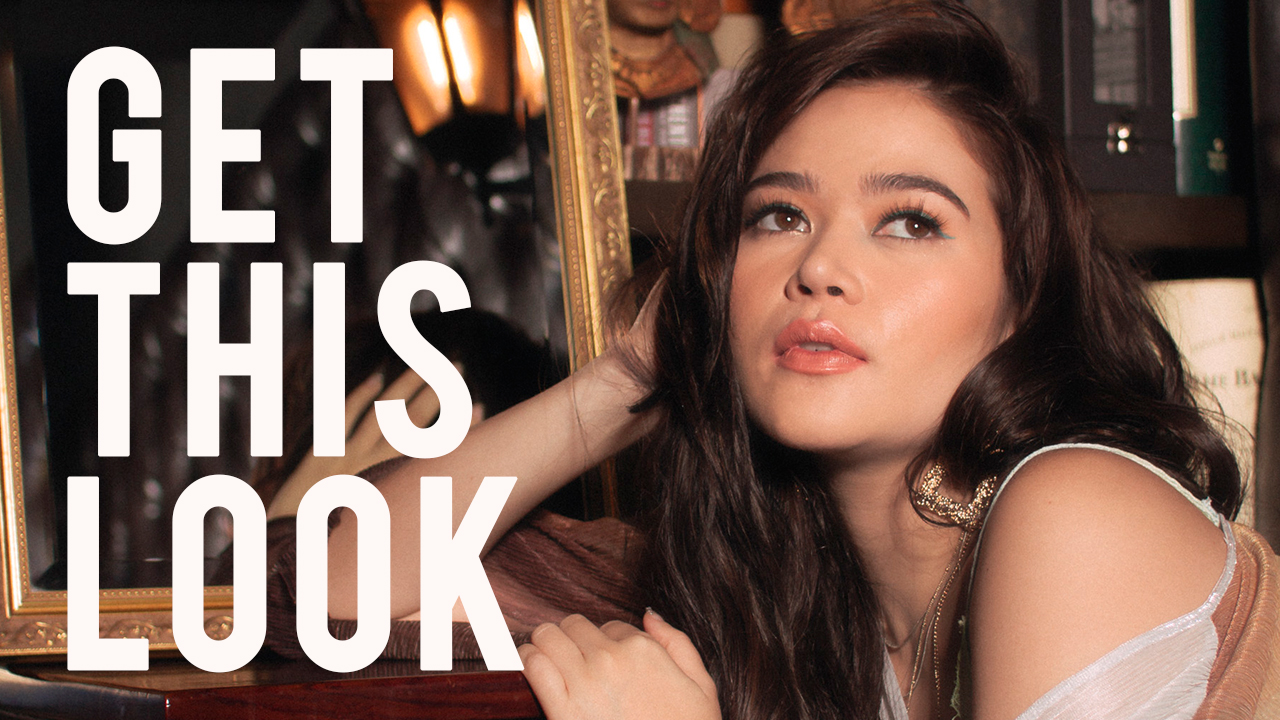 Silver screen star, Bela Padilla, is November's #CalyxtaGirl—and she's here to serve up some mad glam looks. Today's makeup is all about looking elegant and effortlessly put-together. Add a bit of luxe glam, and you have a woman exuding utmost beauty and confidence.
Here's our quick take on looking like you're living large!
Lightly apply a matte primer around the face to create a smooth and even base. You can apply a little bit more on porous areas like your nose or cheeks. This is so that any makeup laid on top will glide on easily. Use the Maybelline Face Studio Master Prime Blur Smooth Primer, and apply with your fingertips or a brush.
Go for a matte peachy pink blush like the Pink Sugar Sweet Cheeks HD Cheek Color for your cheeks. Dab it from the apples of your cheeks blending out. Make sure to only apply a tad bit so that it doesn't overpower the entire makeup look.
Take a molten shimmer highlighter like the Detail Makeover Baked Highlighter and tap it along the highpoints of your cheeks. Dab it on the tip of your nose, your cupid's bow, and inner corners of your eyes to create a lit-from-within effect.
To get Bela's iconic strong eyebrow look, start by brushing through your brows to prep them. Take the Maybelline Fashion Brow 3D Creamy Pencil and start by drawing a line following your natural brow shape at the lower base of your brows. Draw the outline of the tail of your brows, and then start drawing on natural looking brow hairs. Remember to work with a soft hand so that your brows don't look too draw in. Brush and blend it out with a spoolie.
For your eyes, start by applying an eyeshadow primer all over the lid. Take a matte pink shadow and apply it all over the lid and crease. Blend out with a fluffy brush. Take a waterproof black pencil and tight-line the eyes, creating a thin line on the gaps between your lashes. Gently hold the eyelid up so that it's easier for you to apply the liner.
Take a teal eyeliner and create a thin winged liner look. If you don't have
a teal liner, you can easily swap it with a teal shadow mixed with a bit of
water or shadow primer.
Curl your lashes to prep them for falsies application. Select a pair of lashes that has lash hairs with different lengths like the NYX Wicked Lashes in Sinful. Apply the lashes as close to the lash line as possible and wait for it to dry. Curl your lashes again and apply W7 Absolute Lashes Mascara to blend your natural lashes with the falsies.