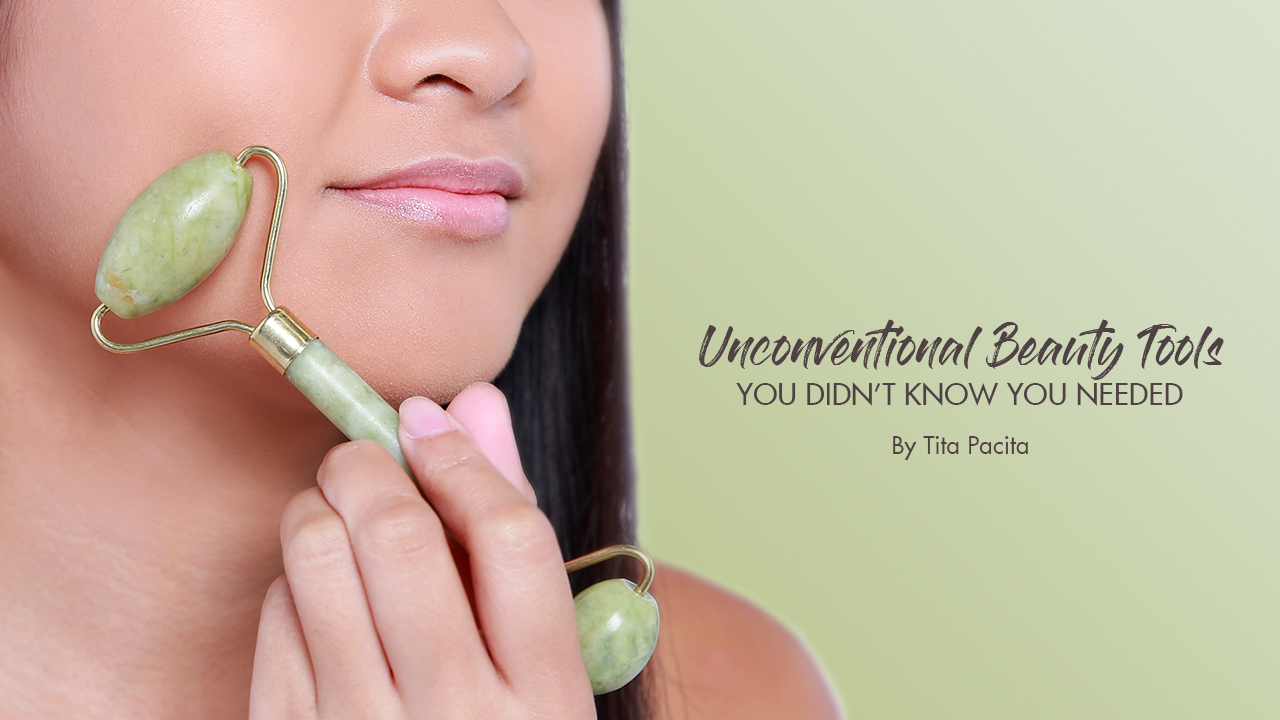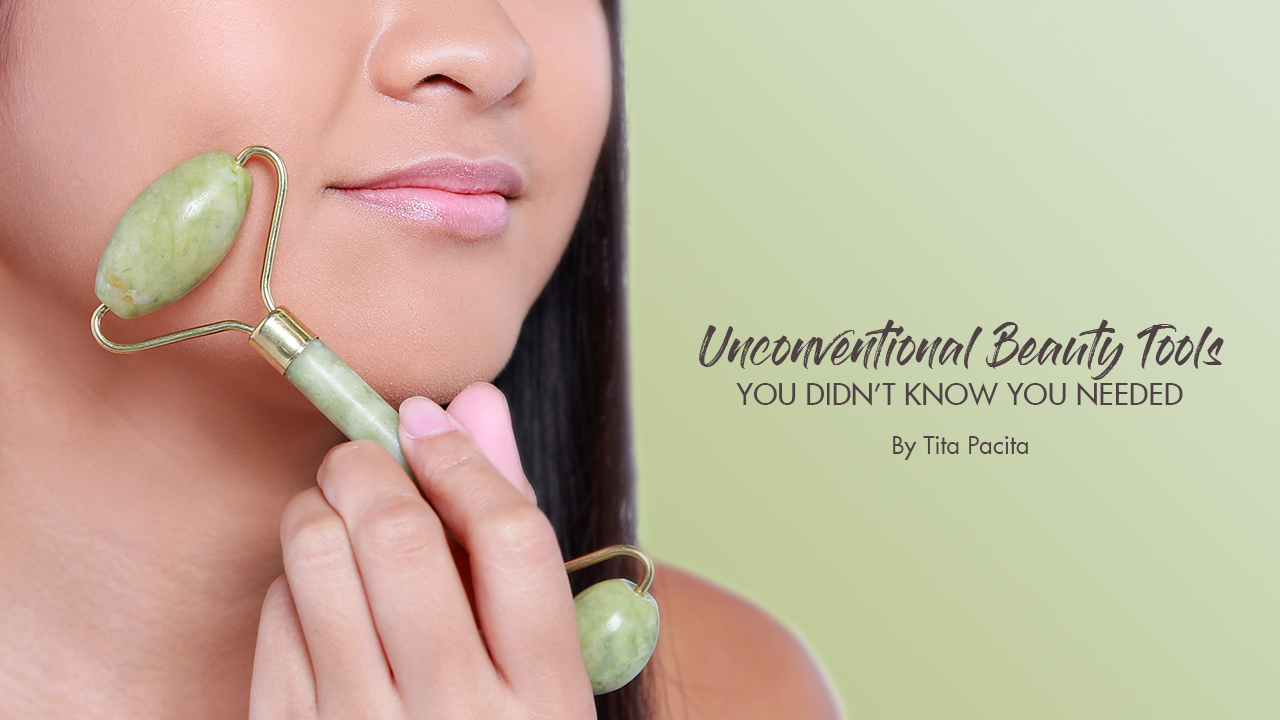 Let's face it: beautiful skin doesn't happen overnight. And despite being committed to your multi-step routine, and having your hands and dainty fingers to apply products meticulously-yet-gently on your face, it'll never be enough.
Enter the magic of innovative beauty tools and the wonders it can do for you. The new generation makeup tool kit has definitely opened my subtly wing-lined eyes to a whole new world, beyond basic makeup brushes and lifelong lash curlers!
I would usually associate jade to Feng Shui consultations (which I haven't had the luxury of doing recently) and the birthstone of March babies. Apparently, all of us in this journey to perfect skin have a lot to do with jade, too.
Put it simply, a jade roller releases tension from your facial muscles, which means less frowning and brow furrowing, and, consequently, fewer wrinkles and fine lines.
Among all stones, jade is used for its perceived healing. It promotes circulation, firms the skins, and makes it look bright and plump. You can also use the jade roller after applying your night cream or serum, what have you, for better absorption.
If you're about saving the earth and saying no to single use, then this one's for you. You won't ever need wipes again! The super soft fabric can remove everything-from your foundation to your mascara-without the chemicals and harsh scrubbing.
Whether it's to help dampen hair for style or for setting your makeup, these fancy sprayers are certainly worth the investment (if I were you, I'd get two). The refillable bottles allow you an endless, continuous spray of evenly distributed fine mist for all your beauty needs.
Lo and behold, there's a soap bar that's specifically for your makeup brushes. This high quality soap can remove oil, dirt, and makeup from the bristles of your makeup brushes, sanitizes, and disinfects it, too.
If you think you don't need this vermilion soap in your life, think again. You use your brushes on a regular basis to apply the makeup that touches your face. Read and repeat.
Hate having to step out of the beauty salon and into city pollution, bare-faced post-facial? Well, there's always Aesthetique Solutions. This kit lets you DIY your own pampering session at home, and as frequently as you'd want to.
And just so you know, regular use of this super tool will lead to the following: less visible pores, easier hair removal, fewer breakouts, and overall better skin from the circulation and more in-depth absorption of moisturizers, creams, and serums.
Cleaning your brushes never looked this fun! All you need to do is spray on the liquid that will deep cleanse and condition your brushes, put it inside the glass can, and swirl it on the plastic mesh at the bottom to get rid of all the makeup residue!
Parian Spirit is non-toxic and comes with a refreshing citrus scent, and can dissolve powders, liquids, and wax-based makeup products. And the best part is, it's quick-drying and travel-friendly, too.
Other Products You Might Like: