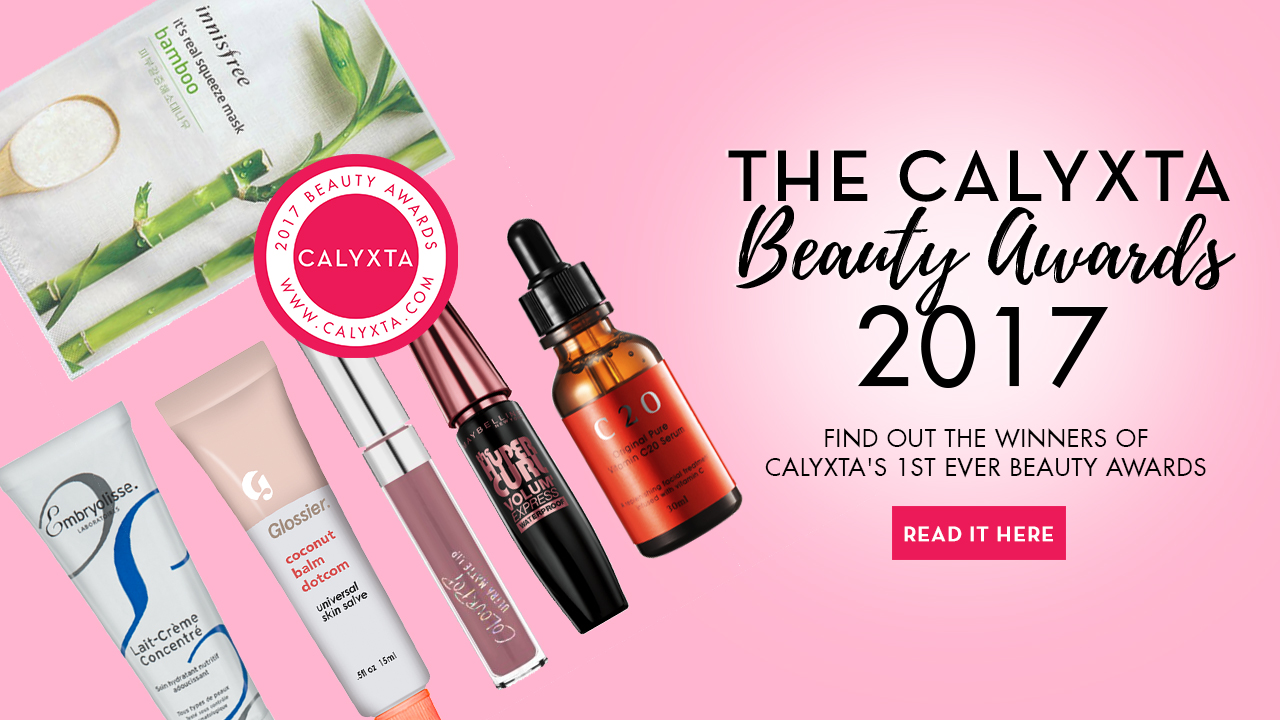 August is our big Beauty Issue, as we mentioned in our cover story on #CalyxtaGirl, Andi Manzano-Reyes, who daringly breaks away from her staple style to embrace a more offbeat and out-of-character look. It may be different, but in her words, it was fun! For a day, she got to play around with a variety of edgy looks that she's not normally accustomed to.
And that's exactly the beauty of Beauty. It gives you the power and confidence to take over the world wearing any look you wish—whether it's spidery lashes, a dark and bold lipstick, or thick, feathery brows. It's one of the best ways to express yourself, so what better way to celebrate our favorite products by putting together the first ever Calyxta Beauty Awards!
In this feature, we'll be revealing the best of the best in makeup, skin care, hair, and bath and body. We've broken them down into several categories such as Customer's Choice, Top 10 Brands, Best Matte Lips, Top Cleansers, Masks and Mascaras, and The Calyxta Crew's Favorites.
Read through the 1st annual Calyxta Beauty Awards to see the products that made the list.