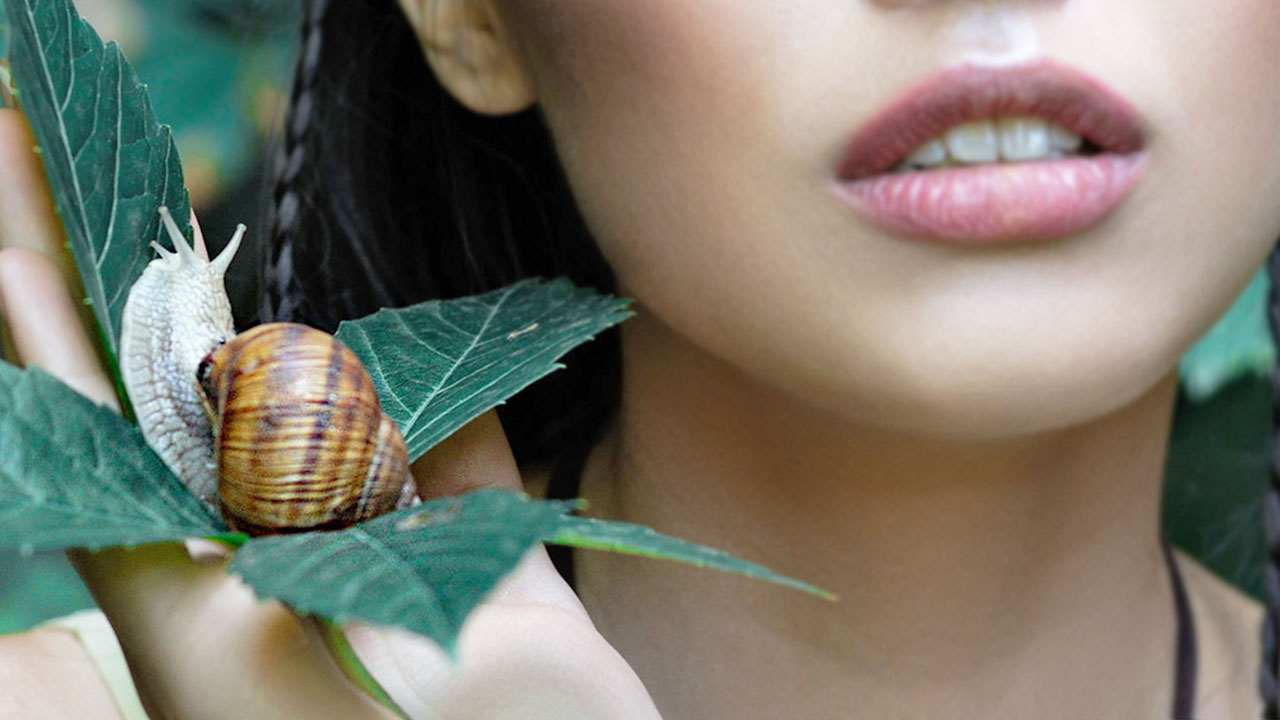 While we do have a lot of them in our garden, après rain, I have never really paid attention to snails. I often wondered if I should collect them all and have them delivered to a school or laboratory, but never did. (I honestly don't think I can!)
However, I did come indirectly in contact with snails through skincare. I know what you're thinking (eeep!), but I did find out that more than the homes they carry on their backs, they also store within them a natural, potent essence that can do our skin wonders.
Think of the slime as a superpower.
Snails excrete slime that serves as a protective covering from all the harmful elements of the world. The icky, sticky slime, in fact, is more than adhesive for snails; it's what shields them from the sun's UV rays and keeps them from drying out—and it does the same for our skin!
It contains ingredients commonly found in cosmetics.
You're probably already familiar with the ingredients found in snail slime. It contains the perfect balance of protein, hyaluronic acid, and antioxidants, which then promotes the production of elastin and collagen.
On top of that, snail slime is also said to contain 91% to 98% water. No wonder it is used as a wonder skin hydrator!
In fact, Korean brand, Farmstay, is known for its dedicated skin care line infused with snail essences.
Snail essence can be used for a variety of skin concerns.
It is anti-aging, prevents wrinkles, repairs and restores, and leaves the skin firm, flexible, and plump (a.k.a. everything you imagine your skin to be!). Snail essence can also treat dry skin, even out the skin tone, control acne, and visibly tighten pores.
The superpower slime is also applied to stretch marks, razor bumps, burns, and scars, and can generally be used to treat inflamed, irritated, or damaged skin.
Yes, actual snails are used.
The magic of snail essence have become so popular, that there have been beauty spas offering snail facial treatments where real live snails are made to squirm and crawl on your face!
Personally, I'd much rather settle for snail slime-infused products, such as Farmstay's Snail Repair Cream to treat my face, and do without the live snail crawling experience—well, at least for now.
No, we can't just use the ones in the garden.
So I guess I can let go of my initial plan with the rainy day snails. You'd be glad to know that the snail essences found in the products we use are purified so it ends up in on our faces in its cleanest, purest, and non-sticky form. This is the reason why I am confidently at peace using snail essences to cleanse, treat, and pamper my skin.
Written By:
Patti Sunio
aka Tita Pacita
BEAUTY CONTRIBUTOR
Tita Pacita of www.titapacita.com is a lifestyle, culture, and fashion & beauty writer from Manila. With her wisdom and almost thirty years of life experience, she likes to share what she knows and give unsolicited advice, true to her Tita ways. Her makeup choices are primarily based on instinct, and, believe it or not, K-Beauty.
OTHER FARMSTAY PRODUCTS YOU MIGHT LIKE: