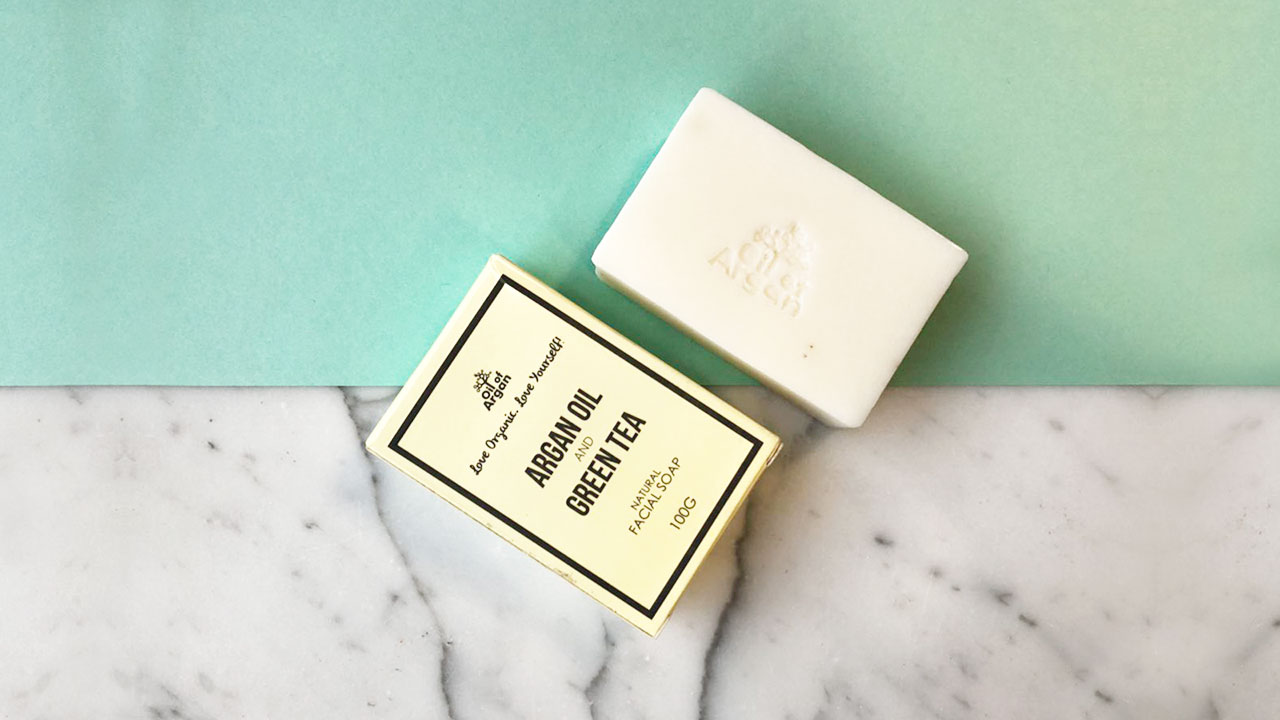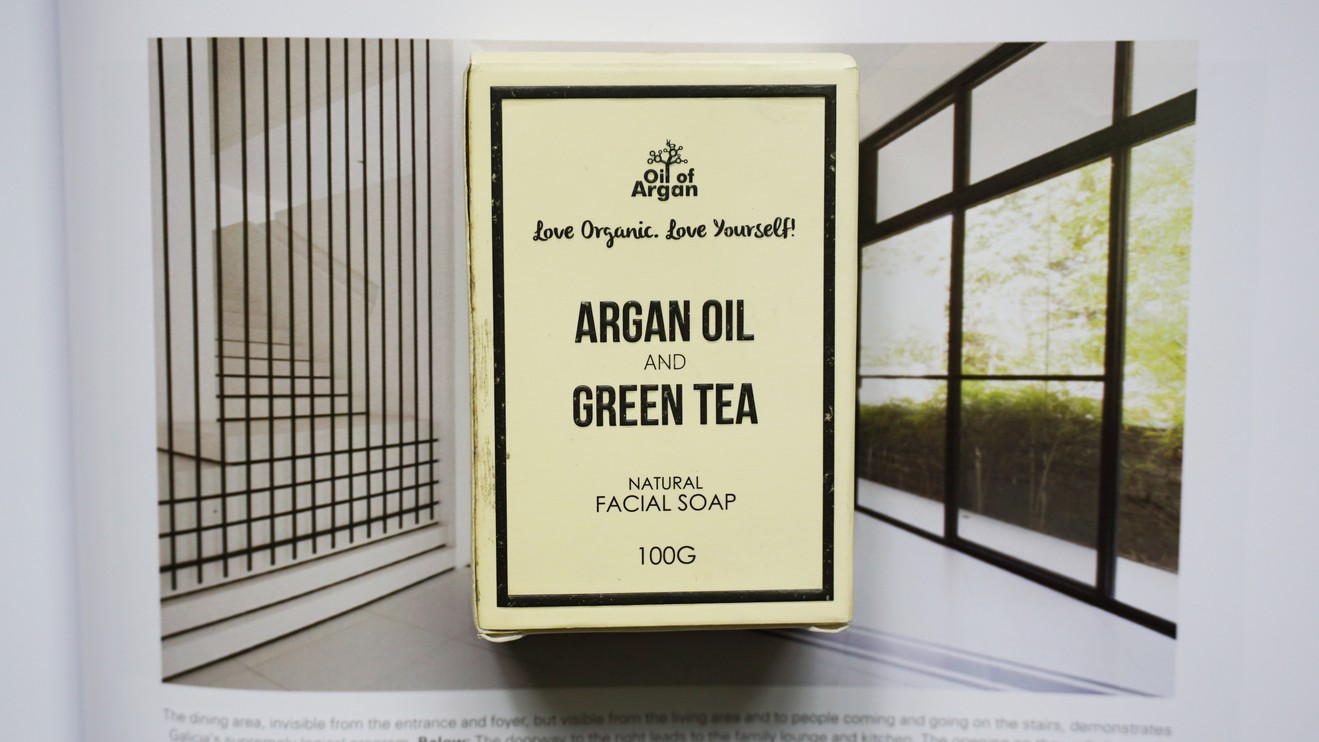 I thought the packaging looked pretty chic, straightforward in design and without the arte, and it does resemble a deck of cards. Coincidentally, my friends and I have lately been addicted to playing Pusoy Dos. They call me a Silent Killer.
Meanwhile, I was curious about what the natural soap could do for my face and so I tried it in place of the foamy facial wash I usually use at night. Seeing as there was no ingredients list on the box, I assume it only consisted of argan oil and green tea, which is probably why the soap bar didn't have a scent at all. It's good for me, actually, being sensitive to scents.
The soap is mild as it claims, like my mild-mannered self. Although I did read that argan oil is supposedly a super potent ingredient, so I thought I shouldn't let it lather on my face for too long. I'd also recommend using it every other day, especially if trying it for the first time.
Soap bars are pretty low-key, I soon realized. It's like washing your hands (which you already do several times in a day)—you do it without effort, nonchalantly, almost like breathing. The fact that it's mild and unscented also makes the cleansing step feel like a breeze.
I honestly thought that maybe this soap could work as well as for a tito, your brother, your boyfriend, or any man or low-maintenance woman in your life. It isn't pink or super lather-y. It doesn't have a feminine scent, either. Therefore, I consider it a very gender-neutral facial solution and probably an unofficial tita and/or tito soap.
My future plan is to leave it in the common wash area I share with everyone else in the family, and see if my brother will use it, too.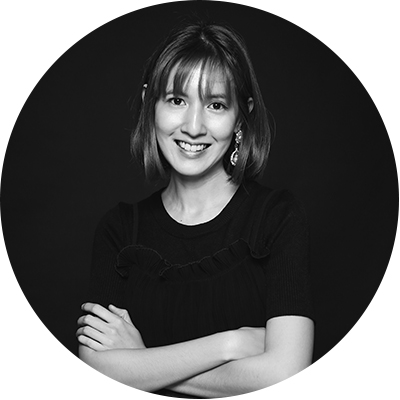 By: Patti Sunio a.k.a. Tita Pacita
Tita Pacita of www.titapacita.com is a lifestyle, culture, and fashion & beauty writer from Manila. With her wisdom and almost thirty years of life experience, she likes to share what she knows and give unsolicited advice, true to her Tita ways. Her makeup choices are primarily based on instinct, and, believe it or not, K-Beauty.
Other Oil of Argan Products You Might Like: