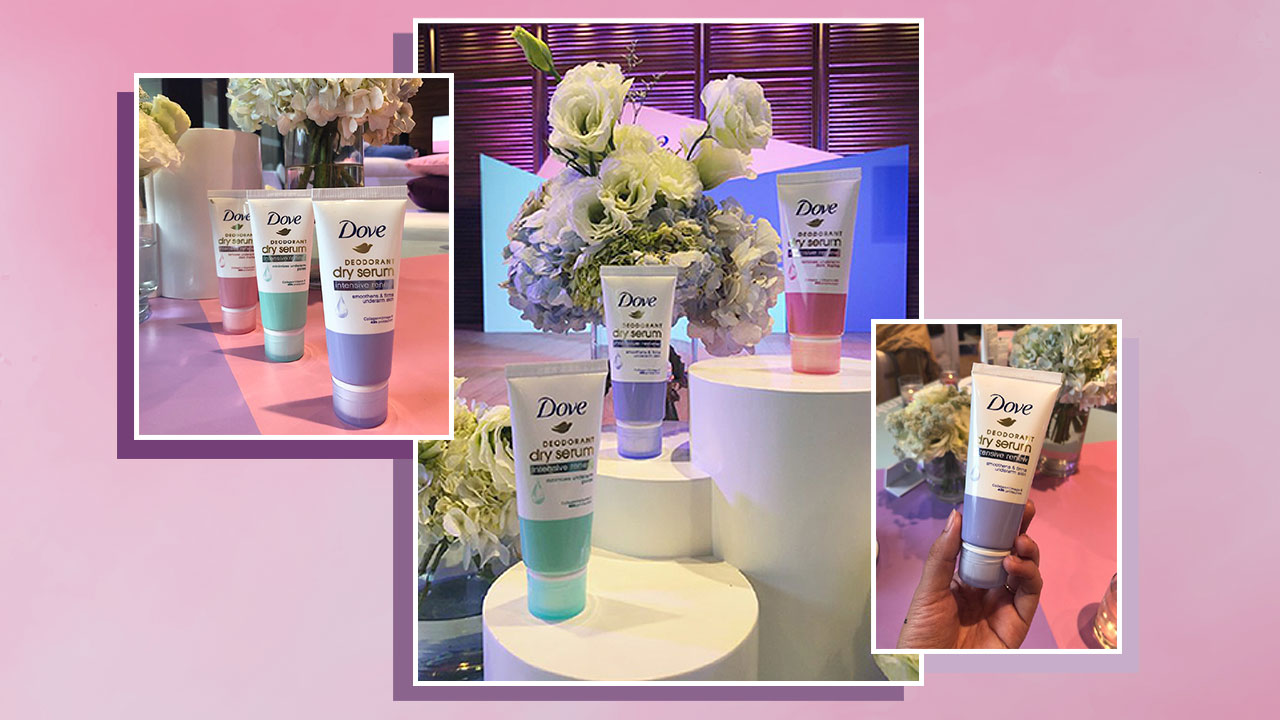 As an advocate of having beautiful underarms to further build one's confidence, I'm very particular about the deodorants I use. Back in college, I went through several sessions of laser hair removal, and a few years ago, got Revlite for my underarms to smoothen and even out my skin—which is why it's important for me to find a deo that will take care of my underarms especially after having invested in them.
Recently, I started incorporating the new Dove Intensive Renew Deodorant Dry Serum into my daily routine. Here are five reasons why you need to get your hands on any of the three variants stat!
1. New and Unique Packaging
Unlike a regular deodorant that usually comes in a roll-on or stick type of packaging, this one looked more like a moisturizer or giant lip balm, which you can easily apply directly onto the skin with its dome head. You just squeeze out a pea-sized amount, and spread the product evenly.
Normally, I veer away from any product that has a strong scent. So I was relieved that Dove's Dry Deo Serum had a light, powdery fragrance that reminded me of a baby's scent!
3. Each Variant Targets a Specific Underarm Problem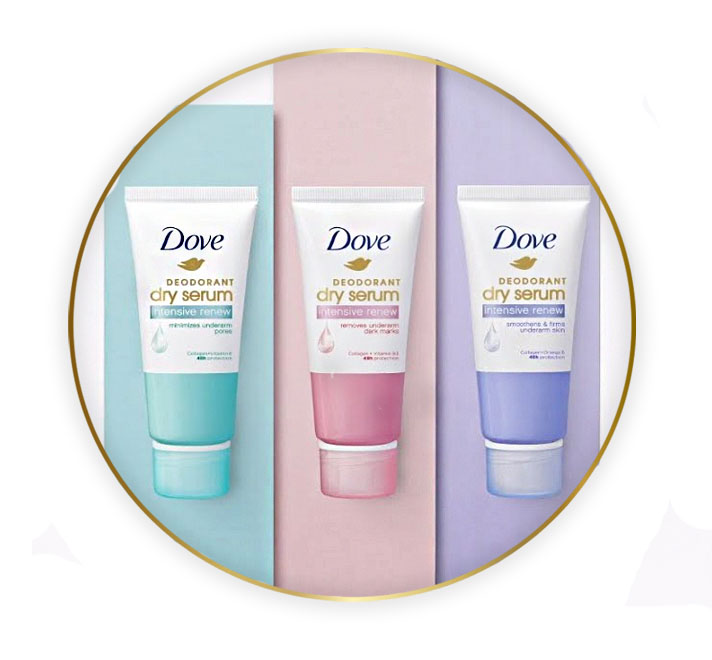 We all have different skin types and skin problems, and this goes for even our armpits. Prior to getting a laser hair removal, I used to wax a lot back in high school—which eventually resulted in chicken skin. Revlite helped smoothen out the texture, but to maintain and prevent it from happening again, I now use the blue/purple variant that smoothens and firms underarm skin. If your underarm issue is darkness, they have the pink one, and if you want to minimize pores, there's the green one!
4. Each Variant Contains a Skin Care Ingredient
The Deodorant Dry Serum range is formulated with Collagen – which is popularly known to improve elasticity and renews your skin. Moreover, each variant is formulated with an extra activated vitamin to cater to different needs. The purple variant contains a fatty acid called Omega 6, which improves nerve and vascular function—resulting in smoother and firmer skin. The pink variant has Vitamin B3, or more popularly known as niacinamide, which helps restore and repair damaged DNA, and fights off internal and external stressors that can lead to the deterioration or breakdown of our skin. Lastly, the green variant includes Vitamin E, which is a powerful antioxidant that is very effective in reducing UV damage, and helps nourish and protect skin from free radicals.
Considering all these skin care benefits in a deo, I feel like it's such a steal for only P145! All three variants of Dove's Intensive Renew Deodorant Dry Serum are now available on Calyxta, so shop one today!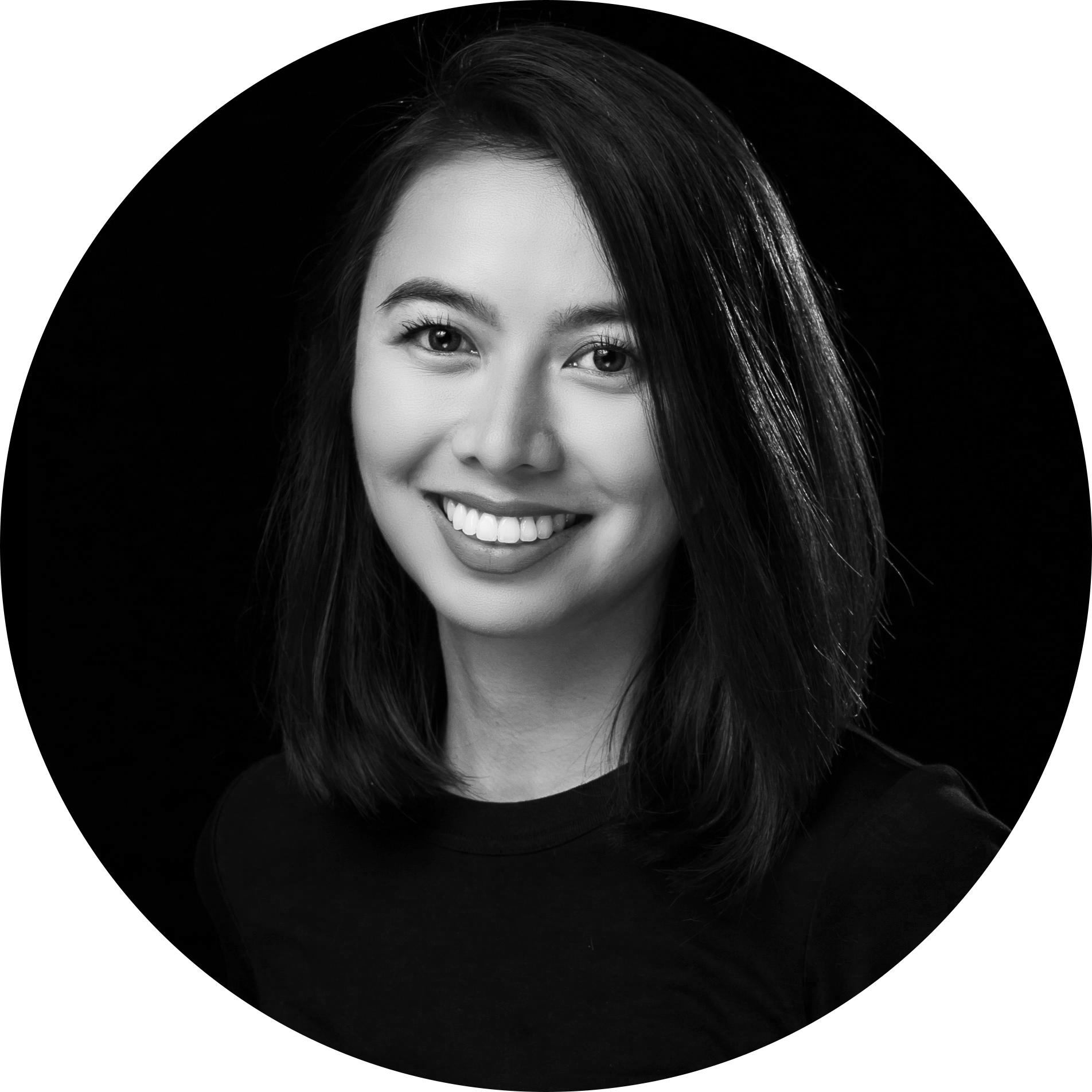 Written By:
Gretchen Gatan
MANAGING EDITOR
Gretchen is a writer, makeup artist, and the beauty and lifestyle blogger behind www.gretasjunkyard.com. Her love for beauty all started when she discovered the wonders of doing her brows with a good eyebrow pen. Despite her girly ways and obsession with skin care, she loves watching wrestling and gets competitive while playing Ultimate Frisbee.
Other Products You Might Like: