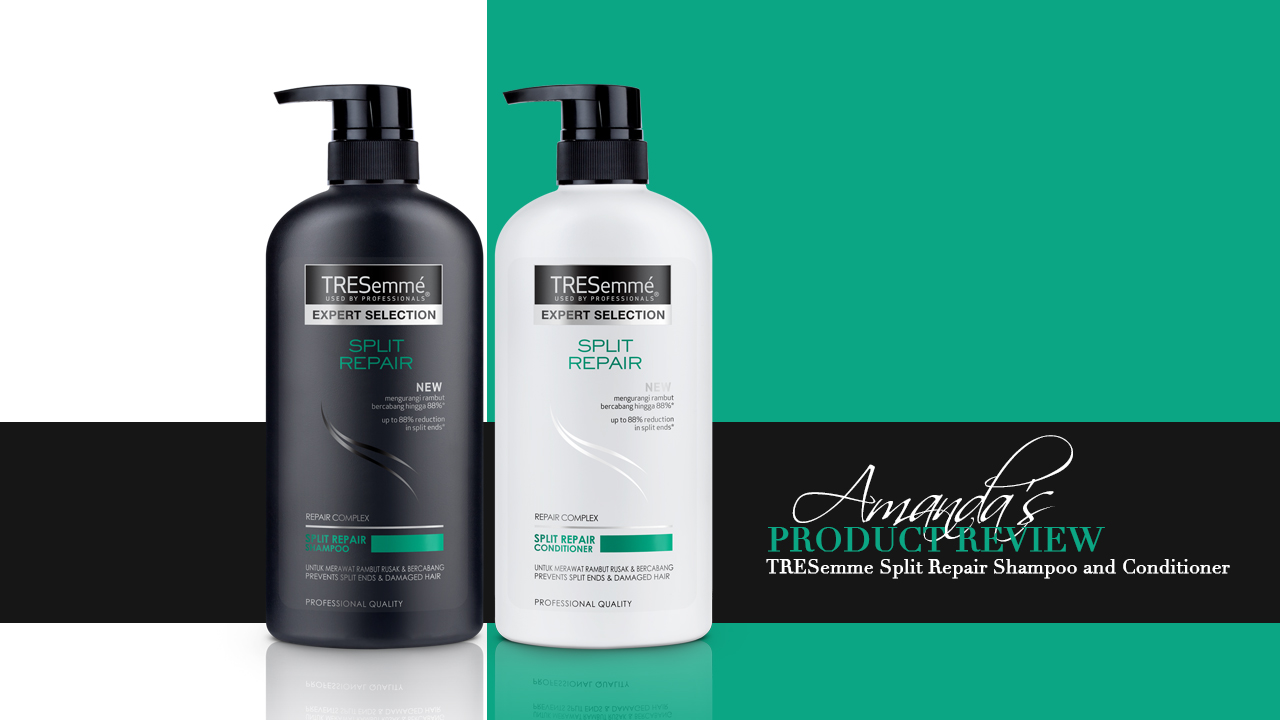 By: Amanda Padilla
Being a writer for Calyxta definitely has its perks. One of them is being able try out all the latest beauty and bath products on the market. My bathroom has become littered with jars and bottles of all sizes; I can literally take a shower without repeating products for a week! When I was asked to review Tresemme Split Repair Shampoo and Conditioner, my thoughts were: Okay, great…but do I really need another shampoo in my life?
Apparently, I do. Tresemme promises that with regular use of their Split Repair shampoo and conditioner, 88% of split ends get repaired and that the difference can be seen after at least three washes, thanks to the Repair Complex Technology formulation which fixes damage in the hair and binds split ends.
Honestly, my hair isn't extremely damaged. In fact, I would say it's pretty healthy at the moment. Years of abuse (dyeing, bleaching, applying extreme heat) has taught me to take better care of my hair than I did in the past. Regular trims, quality hair tools and great styling products keep my hair looking healthy and alive, though I do have the occasional split end from everyday wear and tear. 
A week of use was enough to make me notice a difference. My fine hair did feel stronger. My hair has always been a little on the dry side but Tresemme Shampoo and Conditioner made my hair feel well moisturized and hydrated. My hair was very easy to style and my blow-out looked great even on the second day. I noticed less frizz and, amazingly, my hair did not get affected by the humidity! Another plus, I love how the shampoo and conditioner make my hair smell. Tresemme has made a great product here, one that will become a regular in my roster of shampoos and conditioners. 
There is no product to show