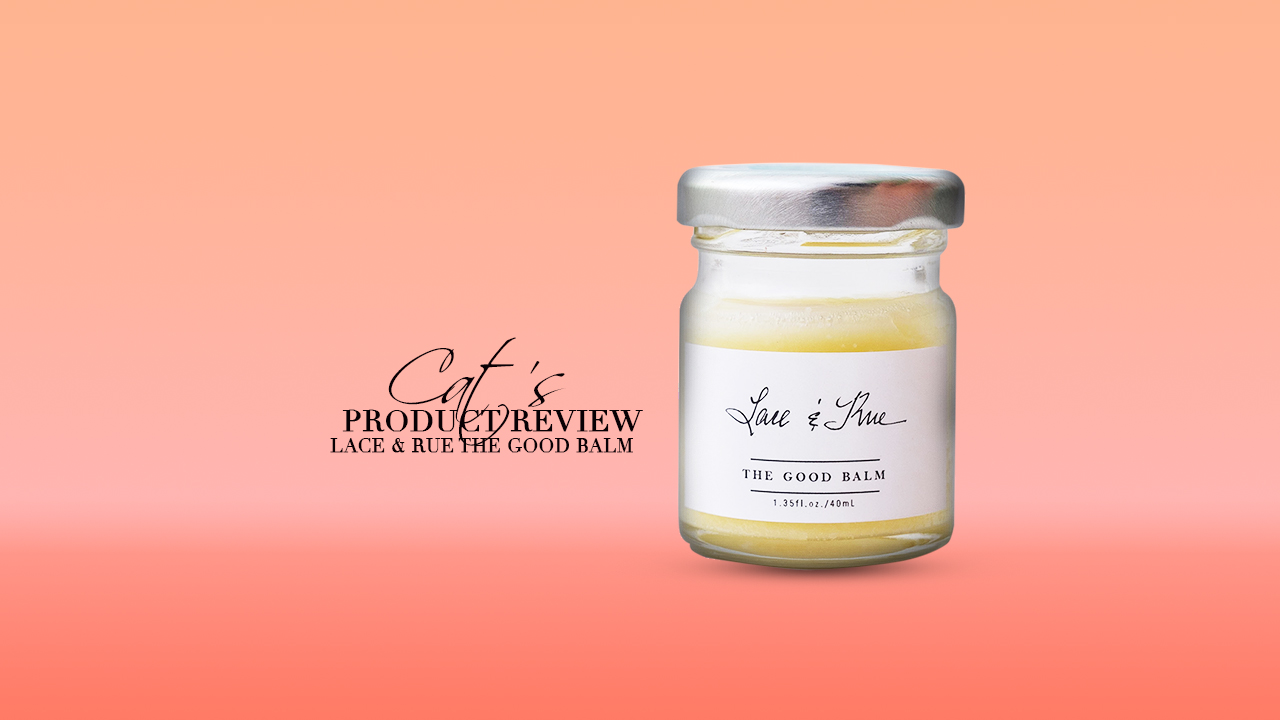 Lace & Rue is a small local brand created by my dear friend, Krista Pages, in Cebu. Blending her love for spa treatments and working with her hands, Krista has created a number of quality beauty products that will make your skin feel loved and pampered. Her body scrub is one of my personal favorites; I find myself reaching out for it at least once a week in my shower.
Calyxta recently invited me to road test LACE & RUE's THE GOOD BALM (PHP 350) described to be a universal balm that can be used to soothe and moisturize any dry area on your body—from cuticles, to your elbows, to your under eyes, and even up to your lips! This moisturizing balm is packed with cocoa and shea butter, and also contains olive oil and vegan candelila wax. It is gentle enough to use on any skin type. Krista tells me that she created this balm with the idea of universality in mind. "I wanted it to be moisturizing but really gentle, nothing too perfume-y so there's no essential oils. I love the idea of a product that can be used for anything and everything." And everything it certainly can!
Here are some ways The Good Balm has been used:
Krista started by using the balm on her lips and under her eyes every night and she would really notice how dewy her skin looked when she woke up. Recently, someone also told her that they use a little bit under their concealer (for under the eyes) to keep pigment in place.
Another fan of The Good Balm also mentioned they've been using it on their hair as a leave-in conditioner, and her hair has been so soft since she started using it!
Another convert told Krista they use it as a makeup remover! Simply warm the balm in your hands and rub on makeup, then wipe off.
I personally think this is a really lovely product that does what it says it will. I recently began using it on my lips and cuticles at night, and have been waking up to the softest lips and I have become much less prone to hangnails. "I'm just amazed and shocked people are getting creative with it," says Krista. So if there's one product you need to get your hands on to start the new year right, it's this lovely little jar. We highly recommend it!
Text by: Cat Juan-Ledesma