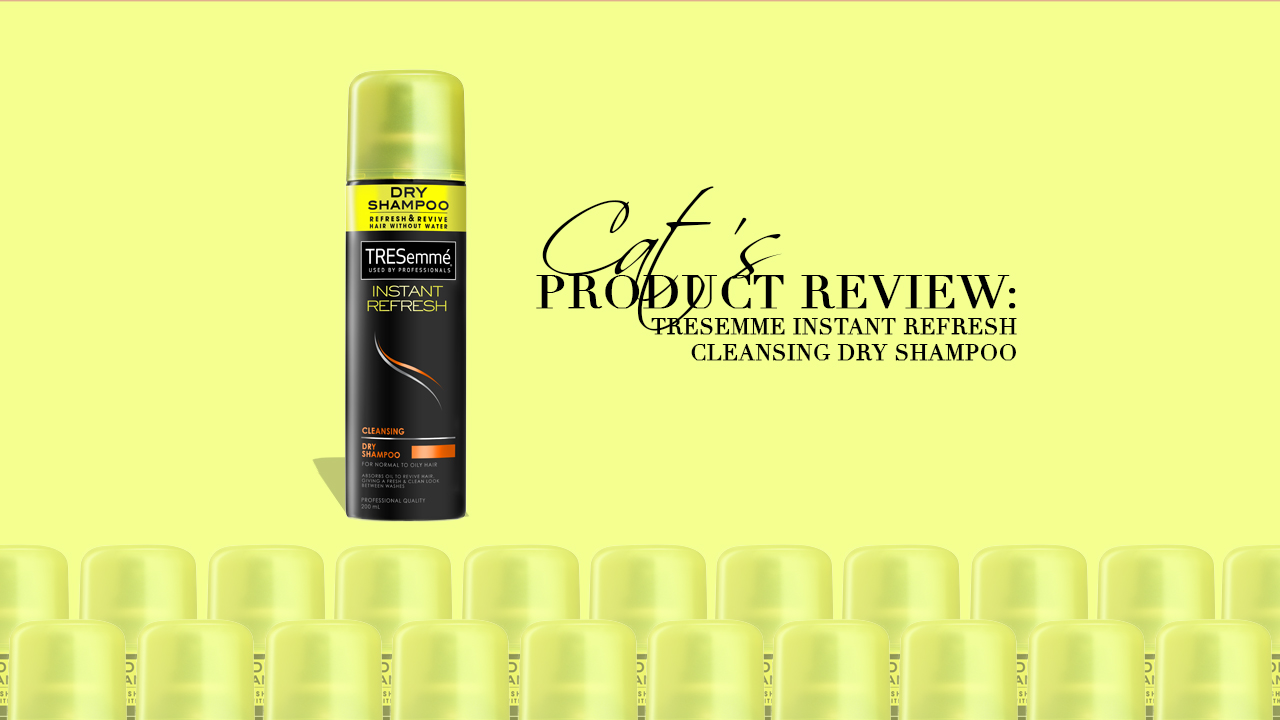 By: Cat Juan Ledesma
I have to admit, I was never a huge fan of dry shampoos. But since writing for Calyxta and getting to try a few pretty awesome ones, they're becoming a fast favorite in my beauty arsenal. Dry shampoos are a good way to keep your hair looking light and full of body in between washes. They do their job by absorbing oil and often coating your hair in a light film to give it more texture. They're a great product to have around when you plan to be taking a lot of red eye flights or long bus or train rides where showering just isn't an option.
I'm happy to report that this dry shampoo from TRESemmé is my current favorite. I like how it doesn't put a whitish cast on my hair or leave a film that makes my strands look matte and dull. It has a really strong floral scent that isn't my type, but fades to a pleasing fragrance reminiscent of a shampoo after a few minutes in your hair.
I decided to test it out after spending a scorching day out. It definitely helped my hair feel lighter and fuller without having to shampoo again. Let's be honest, there really is nothing better than a shampoo and blow dry, but when that option isn't always available in your lifestyle, I highly recommend grabbing a bottle of this nifty product.
I would recommend TRESemmé Instant Refresh Dry Shampoo
You plan to spend a lot of time travelling where showers aren't an option

You plan to be in a place with a lot of smoke. Gross.

You want a dry shampoo that's affordable

 You want a dry shampoo that doesn't make your hair look white and dull
There is no product to show