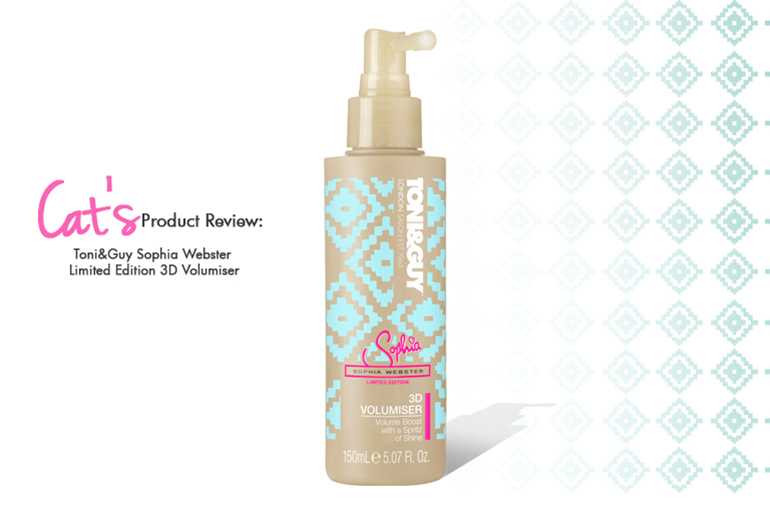 Toni & Guy have been synonymous with great hair care for almost 20 years. These British brothers have certainly worked hard to offer products to the public, which help solve many major hair concerns. Their 3D Volumiser spray was no exception. If you've read my beauty rants before, you know how frustrated I am with my fine, limp, hair that has difficulty holding a style for more than a few hours.
So I was super excited to try this volumizing spray because it promised to thicken my strands without being stiff and give my hair more body and shine with just a few spritzes. Many volumizing products I've used in the past request that you place it on damp hair and then style as usual. I was surprised to discover that I was supposed to spray this product AFTER styling. Yep, this product prefers that you shampoo, wash, blow-dry and then spritz. Interesting.
This isn't an aerosol can so the product comes out in big, fat drops. Not always the easiest thing to appreciate on top of your freshly styled hair. I found that the product worked best when I flipped my hair over and sprayed it on my roots. I would then flip my hair back to find that my locks definitely had more body throughout the day without being hard or stiff, not to mention that this product smells amazing: fruity and fresh.
I would recommend Tony & Guy 3D Volumiser if:
You have fine, limp hair that needs a bit of help
Have a casual, layered hair style
You don't want an aerosol product (better for travelling)
You are okay with spraying the product after styling
There is no product to show