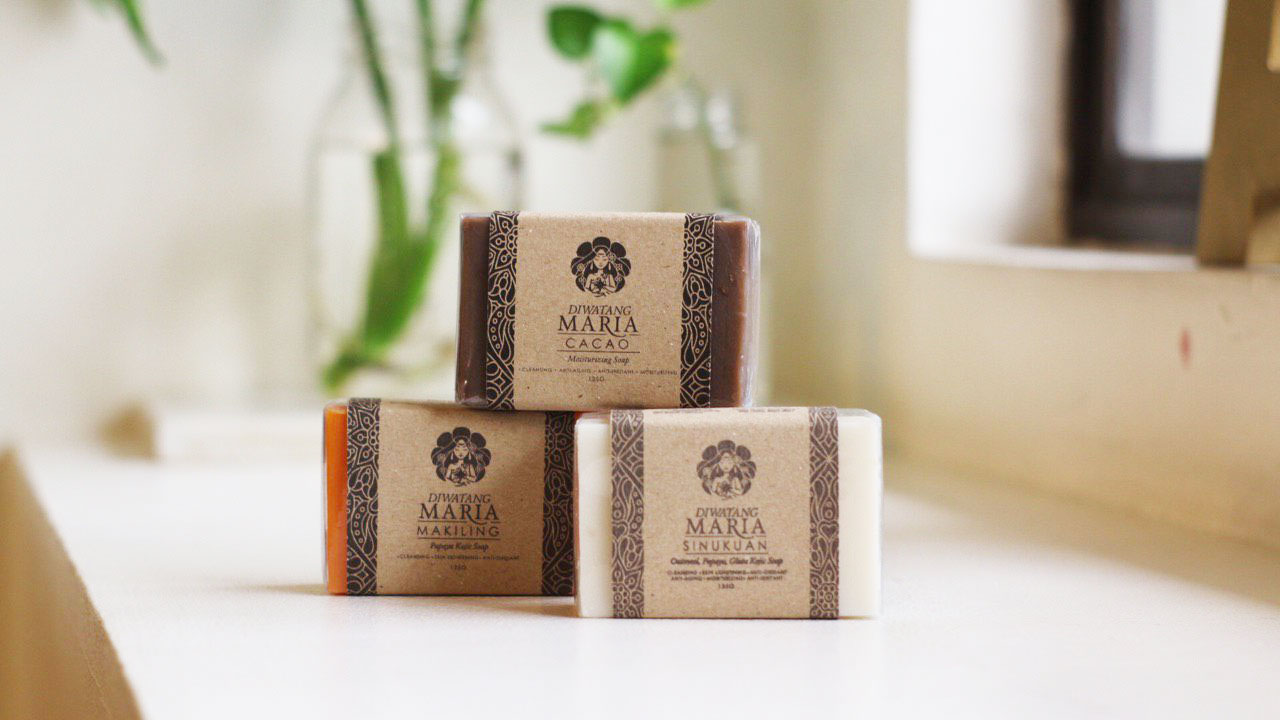 Since I was a child, I've loved everything fantastical. The concept of magic, mystics, and mythology were always so fascinating to me, and while growing into my adulthood had proven that I was, in fact, utterly regular, I figured it wouldn't be completely out of line to feel like a goddess. Or try to, at the very least! Luckily for me, Diwatang Maria and I are on the same page. With a mission to bring out the goddess in every Filipina, this local brand aims to promote healthy skin with their pre-colonial goddess-inspired beauty soaps. They currently have three variants: Maria Makiling for skin lightening; Maria Sinukuan for moisturizing and skin lightening; and Maria Cacao for moisturizing.
For this review, we'll be diving into the Maria Makiling variant. I'm already a pale person to begin with, but after a full day in the sun without sunscreen (qué horror!), I've inadvertently let my shoulders toast into a golden brown much darker than my regular skin tone. With a noticeable stripe on my skin, I thought it'd be a good testing ground for this soap in particular—as its main claim is specifically for skin lightening.
Just for context, I'll give you a little introduction to my skin. I don't typically get darker very quickly, but once I do, it takes AGES to shed back into my natural skin color. I'm also prone to scarring, and acne marks take quite some time to fully disappear. With the exception of my pesky t-zone, I tend to have drier skin, especially on the arms and legs, and need to religiously put on lotion to keep my skin from getting all white and flaky.
In the summer when it's the season to show some skin, flakes and dryness are not a good look, girl.
The overall packaging is quite simple, though I do love the use of brown paper and the patterns used on the sides to really drive their branding home. Printed on the packaging are the main ingredients, namely: coconut oil, papaya enzyme, kojic acid, and aloe vera. Coconut oil and aloe vera are typically used to hydrate and soothe irritated skin with its anti-inflammatory properties, while papaya and kojic acid are typically used as whitening ingredients that also help diminish scars and blemishes—a blend I'm looking forward to, as my zebra-striped shoulders and bacne are quite the nuisance!
Upon opening the plastic, I'm immediately met with a rather strong citrusy scent. Now, I'm not really the type to appreciate fragrance in my skin care, so I'm not too sure how I feel about this. It's not necessarily a bad smell, as it's kind of reminiscent of citrus candy, but I prefer my products fragrance-free for the most part.
As for usage, I find that it lathers very well. You definitely don't need to work hard to get a good sudsy coat all over your body. The formulation is very creamy, and I found that the scent diffuses greatly when lathered (as compared to sniffing it straight from the packaging). After washing it off, my skin felt very fresh. It left a smooth and supple feeling, as well as a light papaya scent that lasted until much later in the day.
To be honest with you, I didn't expect too much from this soap. I don't typically go out of my way to try out new soaps, as I've been using the same bath wash since college. I also don't tend to go for soap bars in general as they've had a history of being extra drying to my skin, but I was pleasantly surprised with this beauty soap! I didn't feel the dryness that I expected to feel, and am overall very satisfied with the feeling it left on my skin. After my showers, my skin does feel moisturized and soft. Sometimes, I'm even tempted not to put on lotion anymore since it doesn't feel as dry as it usually does, but alas, I dare not! The texture is quite smooth (it even levelled out the chicken skin on my arms!), and the scent isn't as bothersome as it was initially—perhaps it's Stockholm syndrome? Who knows! As for my back, new acne has yet to form, which is a surprise with how easily I start to sweat throughout the day. It did not, however, eradicate all of my already-present bacne, but I do feel that it did keep some new ones at bay, at the very least. As for the face, I'm pretty skeptical about using products not specifically made for that area, as my skin is pretty sensitive. I tried the soap twice on my face, and while I did not experience any irritation or breakouts whatsoever, I would probably not continue to use it as a facial cleanser only because I prefer a milder formulation.
But let's get down to business. As a whitening soap, did it lighten my skin?
If I were to really look at it, I'd say it lightened it very slightly—emphasis on the very. I had my doubts about seeing easily perceptible results after just one week, and my suspicions were proven. It's quite difficult to see a change—at least one as drastic as one might hope from a whitening soap—but my skin does look healthier, if nothing else. It's definitely not as dry, which makes it look less gray and more radiant and alive. Using the soap also smoothened out the chicken skin on my arm, fading the marks ever so slightly. Though, to be honest, I can't quite tell if I'm just trying to see the difference or actually seeing the difference.
FINAL THOUGHTS
If you're buying this soap hoping to look like Snow White after a couple of uses, then sorry, honey. That's not happening. What you will get, however, is a hydrating soap that leaves your skin silky smooth. While it does invigorate and refresh the skin to give it a healthier look, the actual lightening effects will probably only be seen with longer, more continuous use—definitely was a tall order for only a one-week job! But would I continue to use it? Absolutely!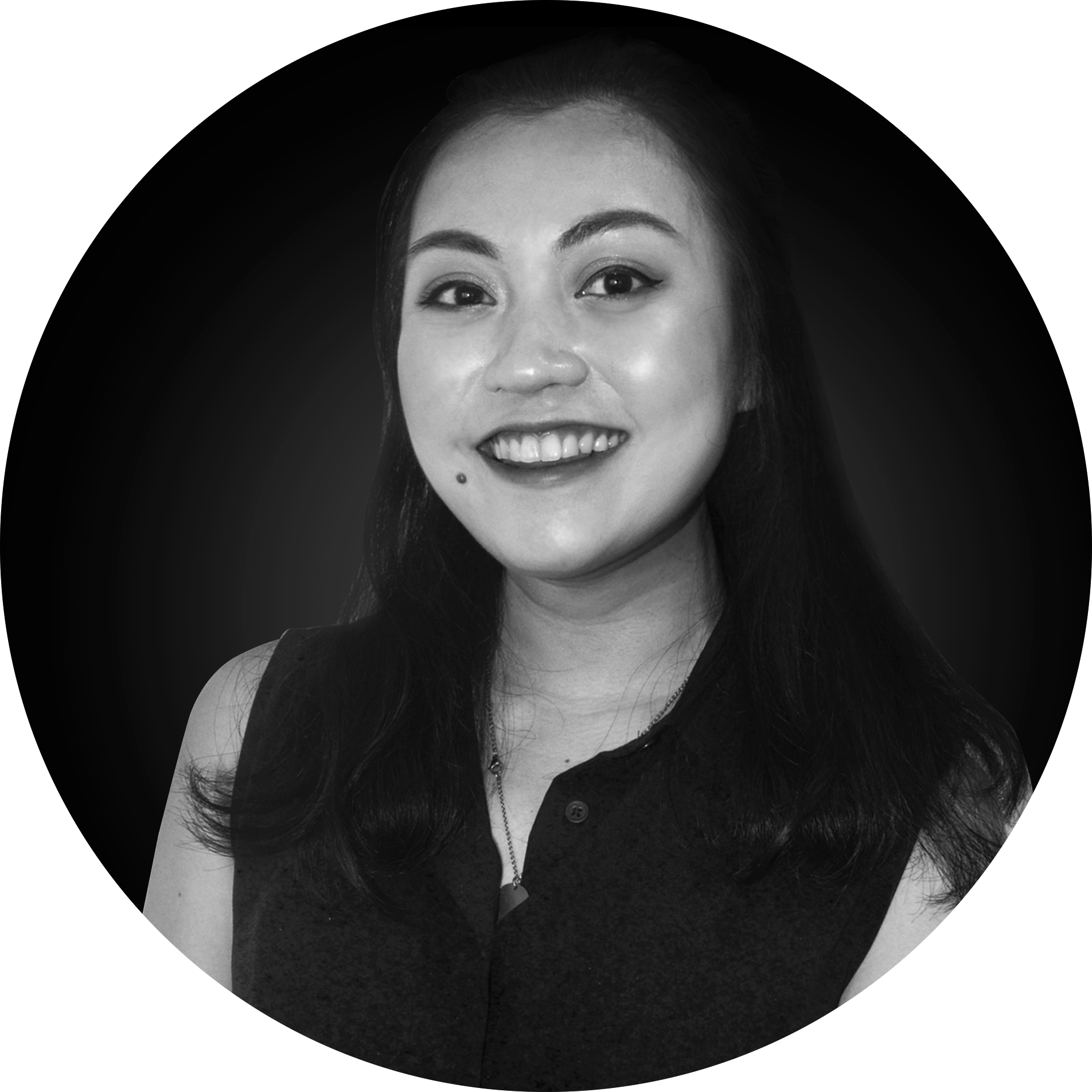 Written by:
Julia Benito
Julia is Calyxta's resident crazy plant lady with an unstoppable caffeine addiction and an ever-increasing love for glitter eye shadow. When she's not staring out the window mulling over the correctness of her grammar, she can be found drawing on eyeliner, watching anime, reading books, or petting strangers' dogs.