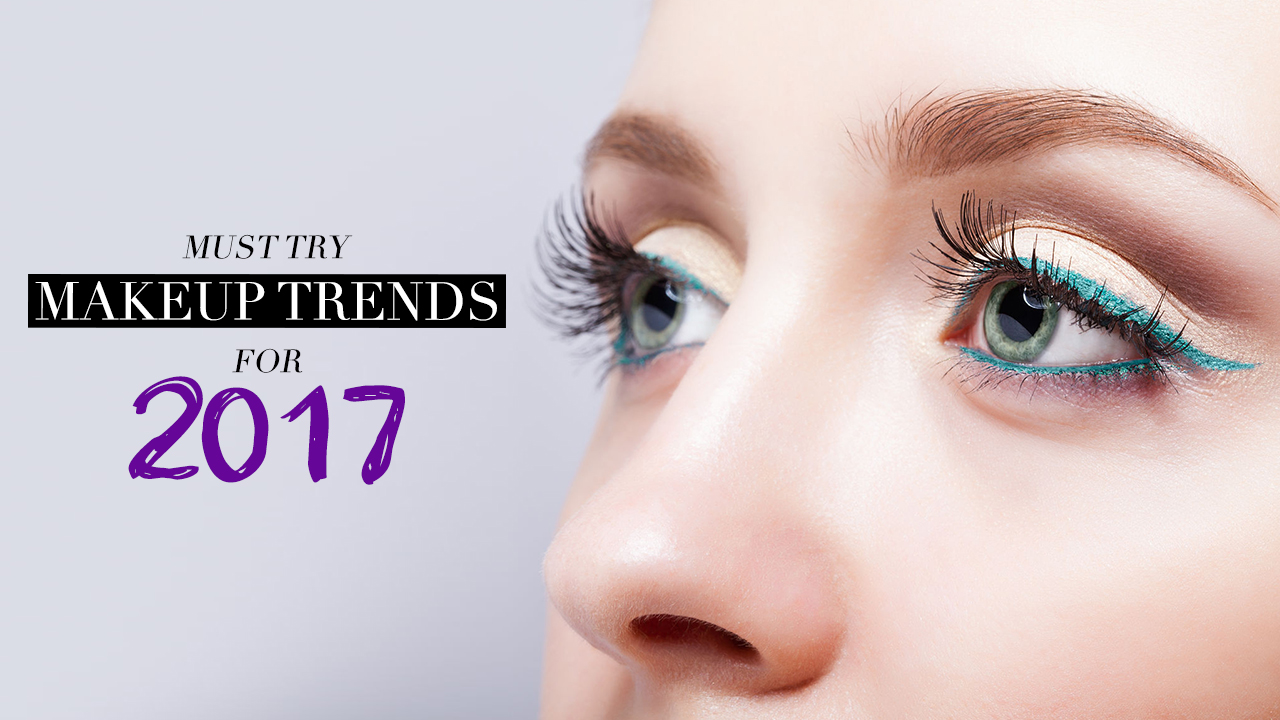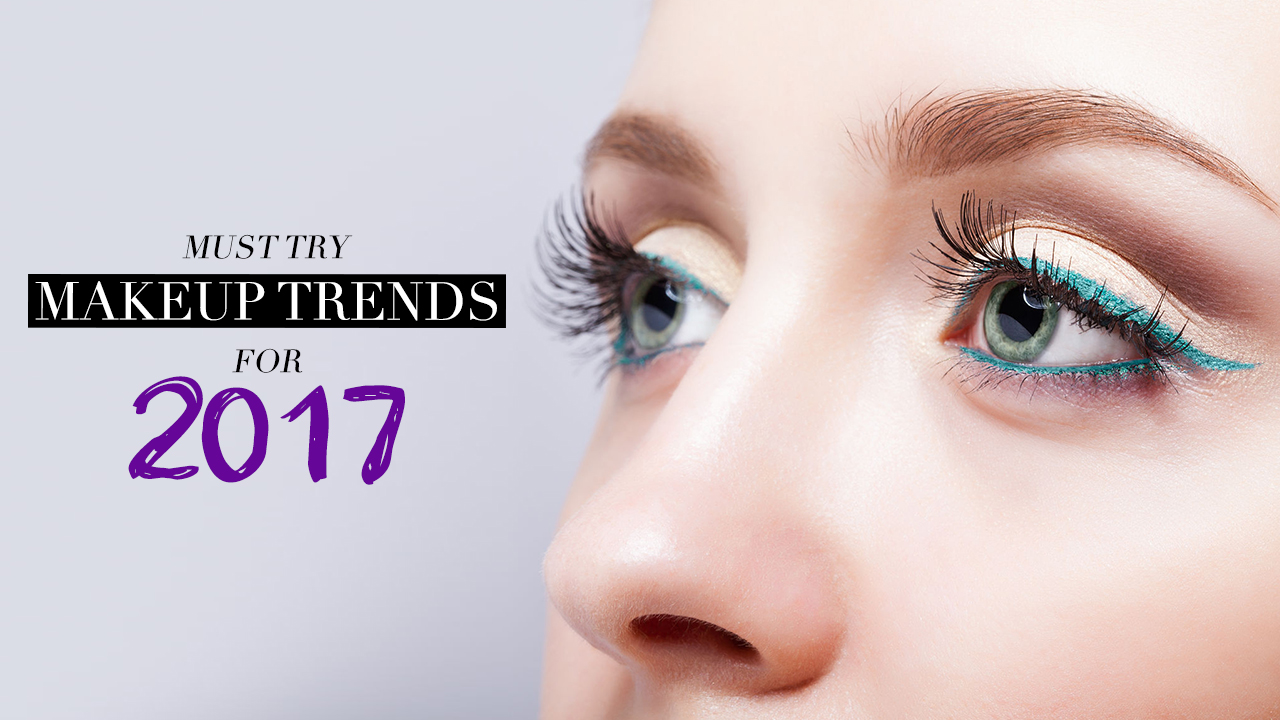 By: Yasha Barretto
The year 2016 was the year of the lip kits and the Kardashian contour. While those trends are still immensely popular and doable, the new year brings with it a new set of stylish makeup trends that are worth a  try. Here is a rundown of the upcoming beauty trends straight from the runways.
Blush Draping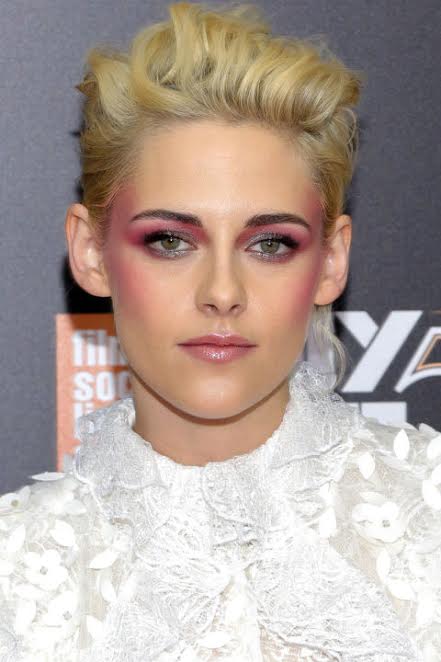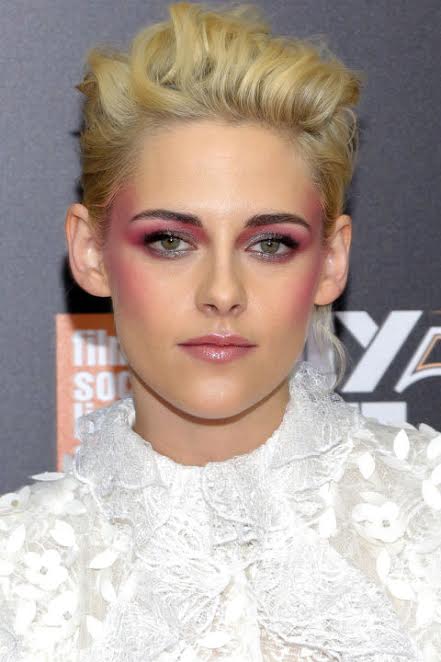 Contouring with color was the beauty highlight of Kenzo's SS2017 runways. Makeup artist Lynsey Alexander painted the faces of Kenzo models with red blush all the way to the outer corners of the eyes. The key here is the expert blending. Apply the blush from the outer corners of your eyes to the top of your cheekbone, and blend it along the way. For a subtler look, go for a coral or pinkish blush, or a natural looking lip shade.
Glitter Lips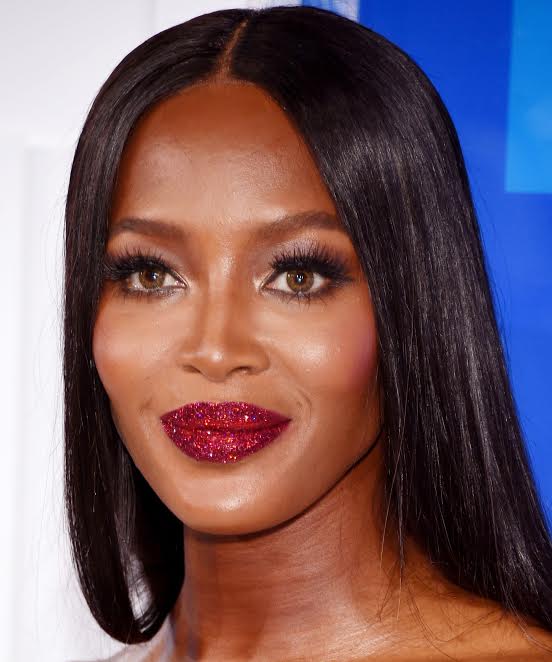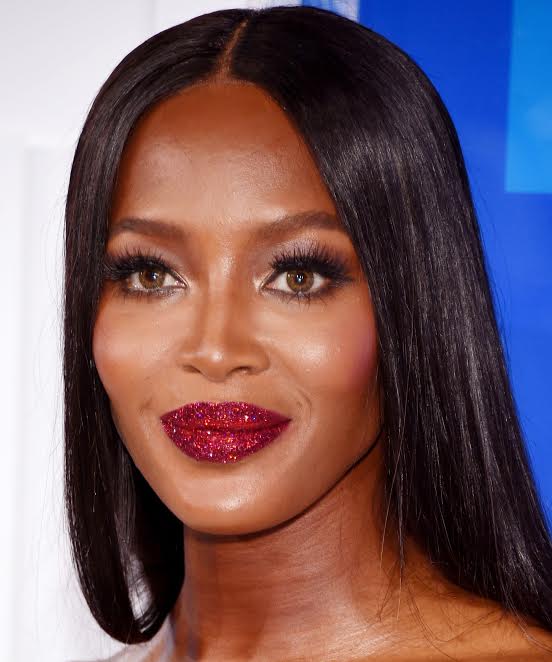 Gone are the days when only burlesque dancers wore the glitter lips on their puckers. If the runways are any indication, the ultra-sparkly lips are taking over 2017. While some lipstick brands have built in glitter, you can also achieve this look with a non-matte lipstick of your color choice. Put it on and blot, then grab a cotton bud and dip it in make-up grade glitter, preferably of the same color as your lipstick. Pat the glitter on and repeat until your lips sparkle. Press your lips together to seal the glitter into place, and go dazzle everyone!
Electric Cool Eyeliner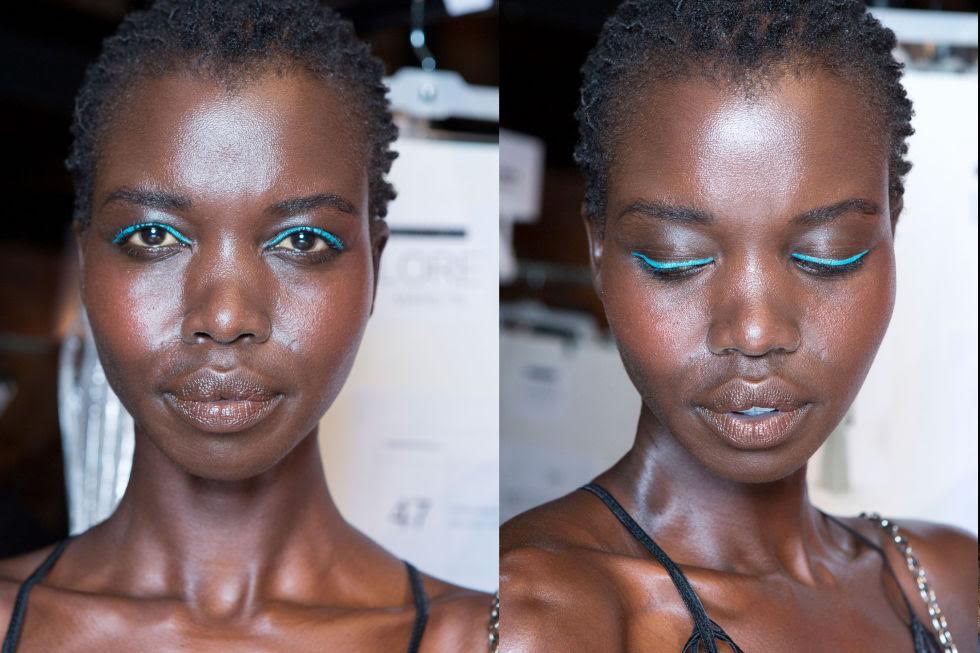 Christian Siriano's SS2017 collection was inspired by the turquoise waters of the Tyrrhenian sea, and so was the eye makeup of the models who walked his runway. Give the black eyeliner a rest, and try on a teal cat eye for a refreshing change. You can also opt for bright green, pink, yellow, or any popping color of your choice.
Completely Bare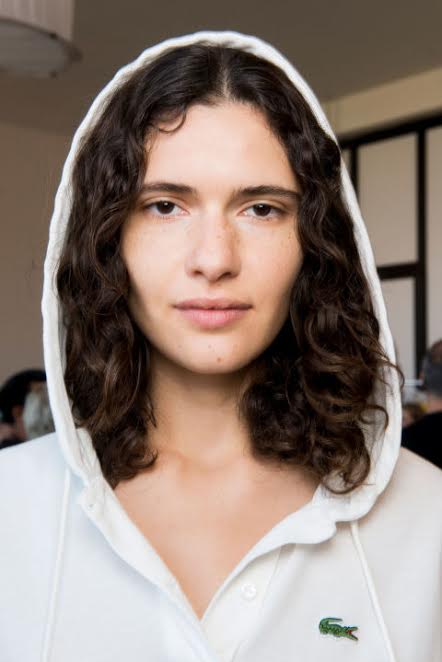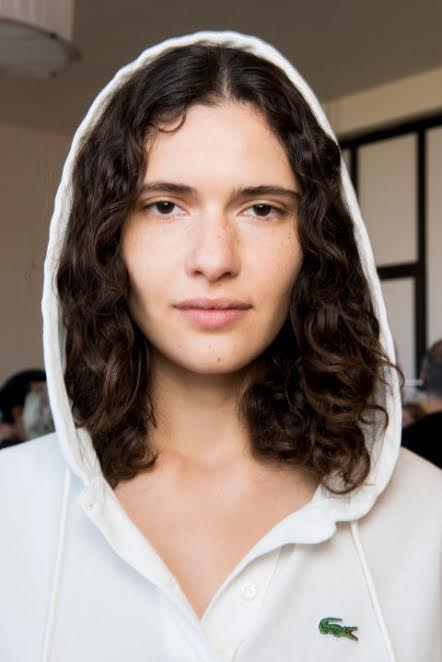 Lacoste and Tommy Hilfiger chose to have their models walk the runway au naturel –their faces that is. If you don't have the time for an elaborate makeup routine, start investing in quality skincare products this year. Confidence is key, and a really good skincare routine. Cleanse, tone, moisturize, and dab on the SPF daily for naturally beautiful skin. But, a little help from under eye concealer and lip gloss never hurts.
Blurred Lips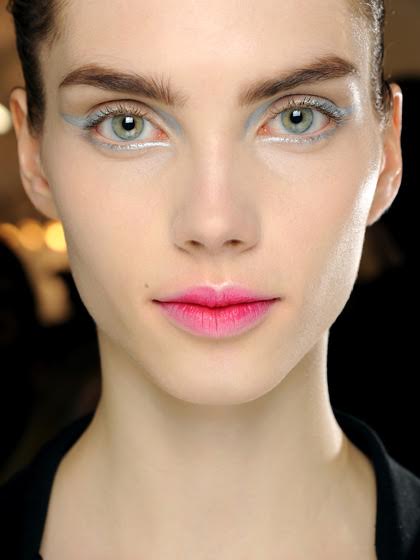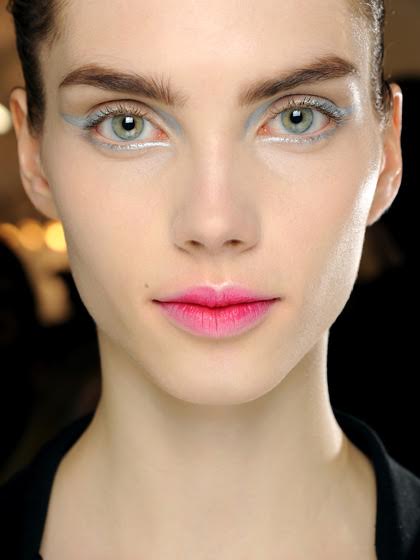 While the lip kits that became famous last year were all about a full, perfectly defined lip, this year is about the opposite. Ditch the lipliner, and let your lips appear "just kissed" with this new lip trend. Start by dabbing concealer on the edges of your lips. Swipe on your choice lipstick of any color on only the middle of your lips, then use your fingers to spread it out on your lips to get that "blurry" effect. Or, you can use a cotton swab dipped in translucent powder, and glide it on the outline of your lip to achieve the fade out effect. If you must retouch, concentrate on the middle part of your puckers.
Burgundy Mascara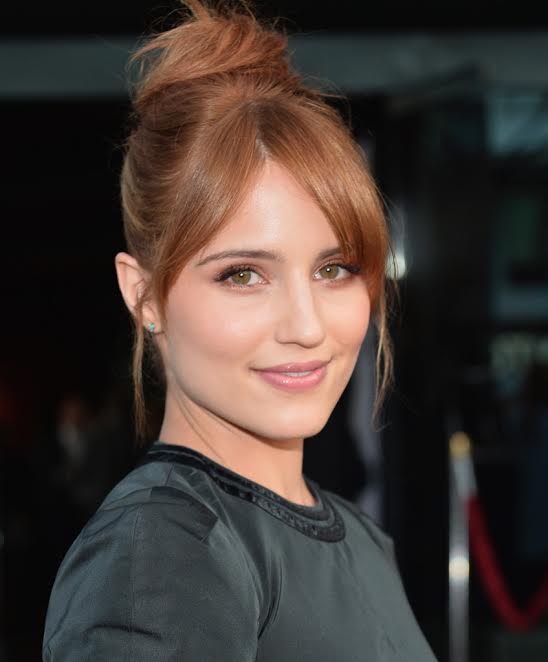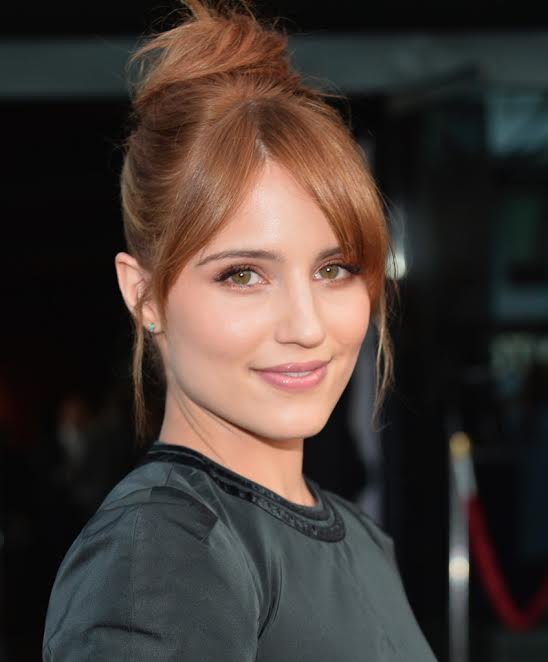 Most of us feel naked without the mascara. This 2017, it's time to switch it up a bit, and trade in the blackest black for burgundy. It is guaranteed to make your eyes pop. You don't even have to put on full eye makeup, this will instantly bring attention to your peepers.
Glossy Eyelids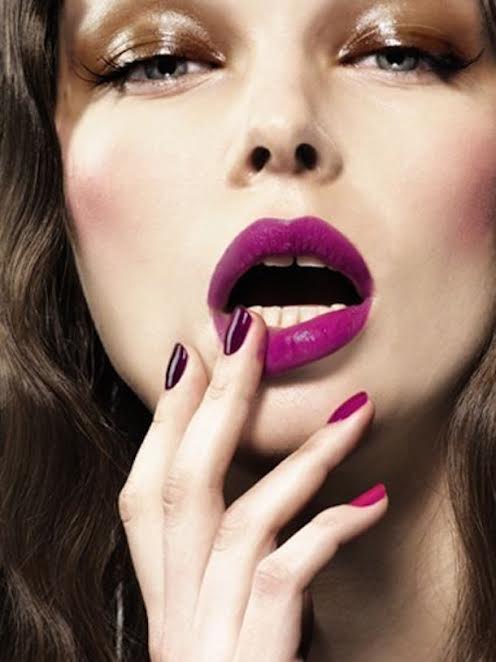 Glossy lids have long been used in editorial shoots, but this year, you can now wear it outside of the pages of a magazine. You can achieve them in just two steps. Step 1 – Sweep on metallic or shimmery (but not glittery) shadow on your lids. While powder formulas can work, cream or gel shadows are preferable. Step 2 – Using your clean fingers, apply a thin layer of balm over the shadow, but avoid applying on your crease to minimize the stickiness.