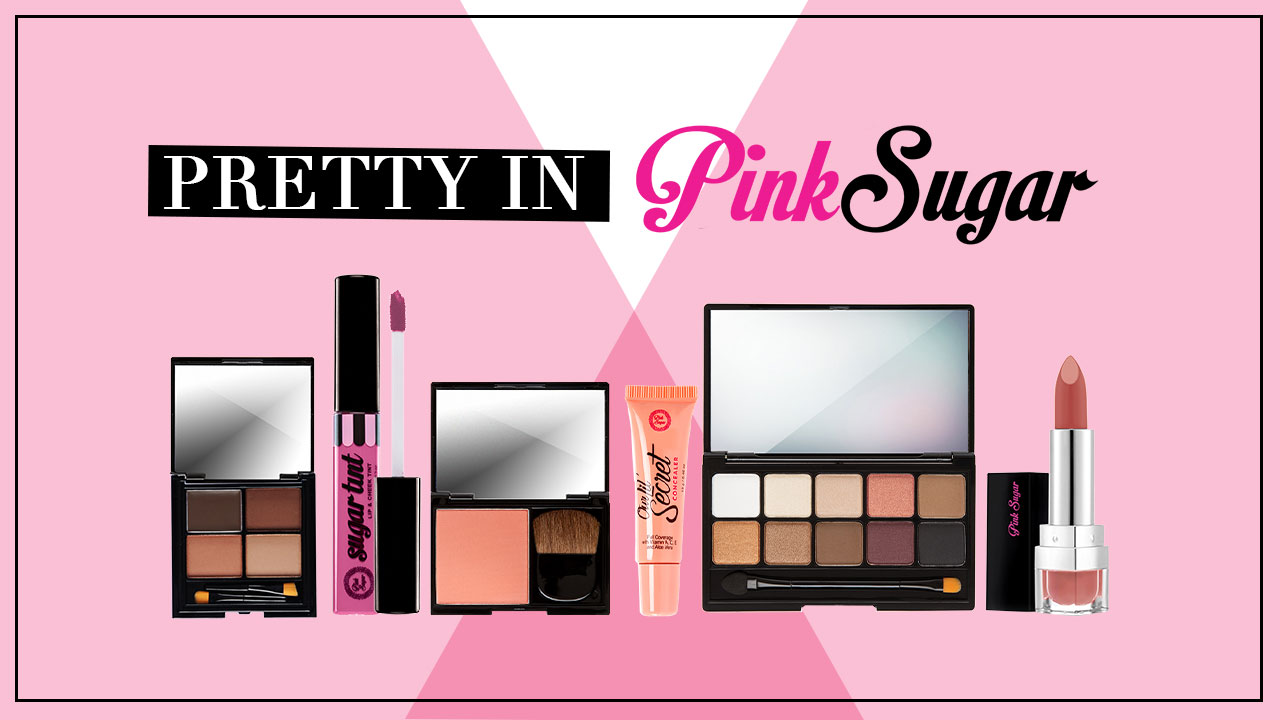 I'll be honest. Pink Sugar? Local brand? Long-lasting? Richly pigmented? Cute packaging? Affordable? That's totally unreal. But, the beauty blogging scene in Manila has been yapping about this homegrown makeup brand for the past couple of months, so I thought I wouldn't be surprised when I took my first dibs on its lippies, cheek tint, eye shadow, concealer and eyebrow gel. But, hey, the Pink Sugar makeup is just amazing! It remains true to its promise of high quality makeup at a sweet price – and it's formulated to complement the Filipina skin. The fact that all the products are packed with Vitamis E and Shea Butter is a great bonus.
Here, I happily list down the top 6 Pink Sugar goodies that I fell in love with after my first try! And, it's really awesome that Calyxta is bringing Pink Sugar over the worldwide net.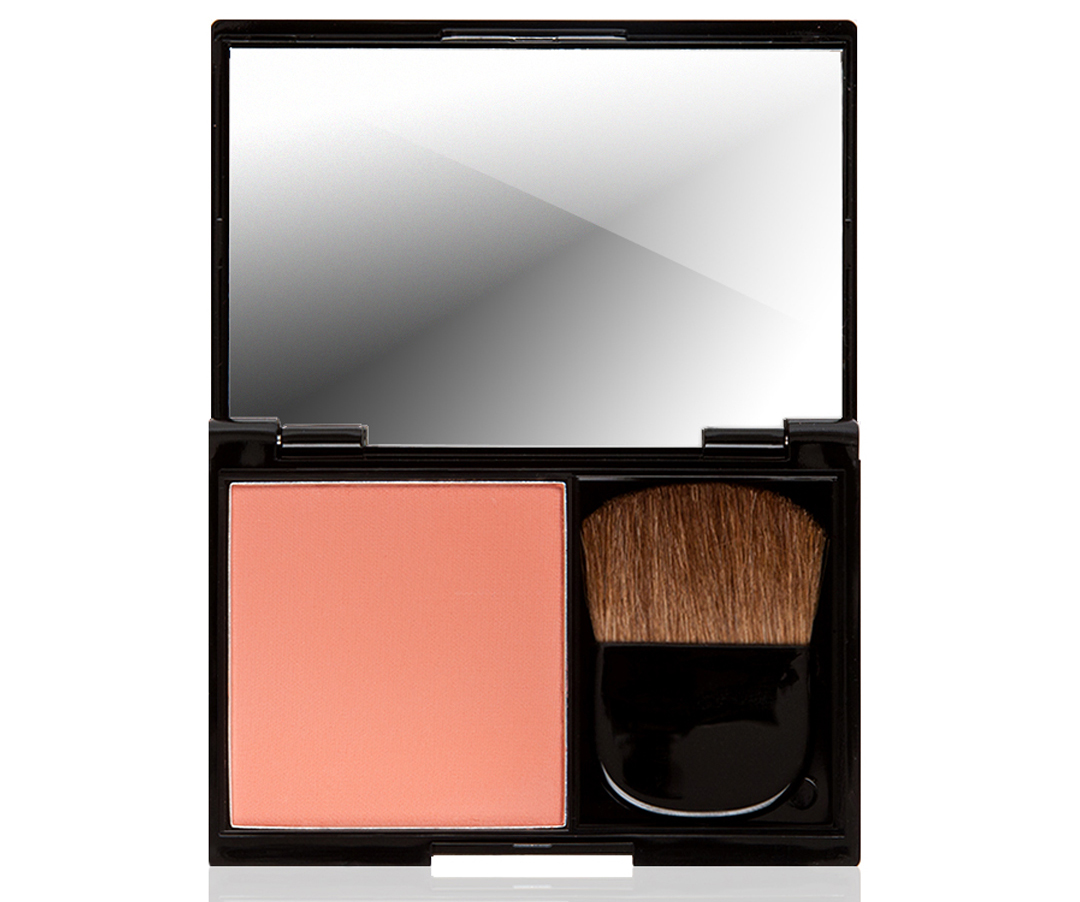 This peachy powder infused with aloe vera and Vitamins A, C, & E is a multitasking makeup that can be used as a blush, bronzer, and highlighter. It comes in a handy square compact with a mirror and a brush, perfect for on-the-go touch-ups. It works best on morena or sun-kissed skin tones, adding a light, natural looking peach flush to your cheeks. If you want a deeper coral blush, add a few more swipes a bit further towards the sides of your cheeks below your cheekbones, and get an instant contour. The name says it all, it complements a look best for summer nights AND days. Did I mention it's on special intro-price only at Calyxta? Shop it now and save P100! Limited offer only.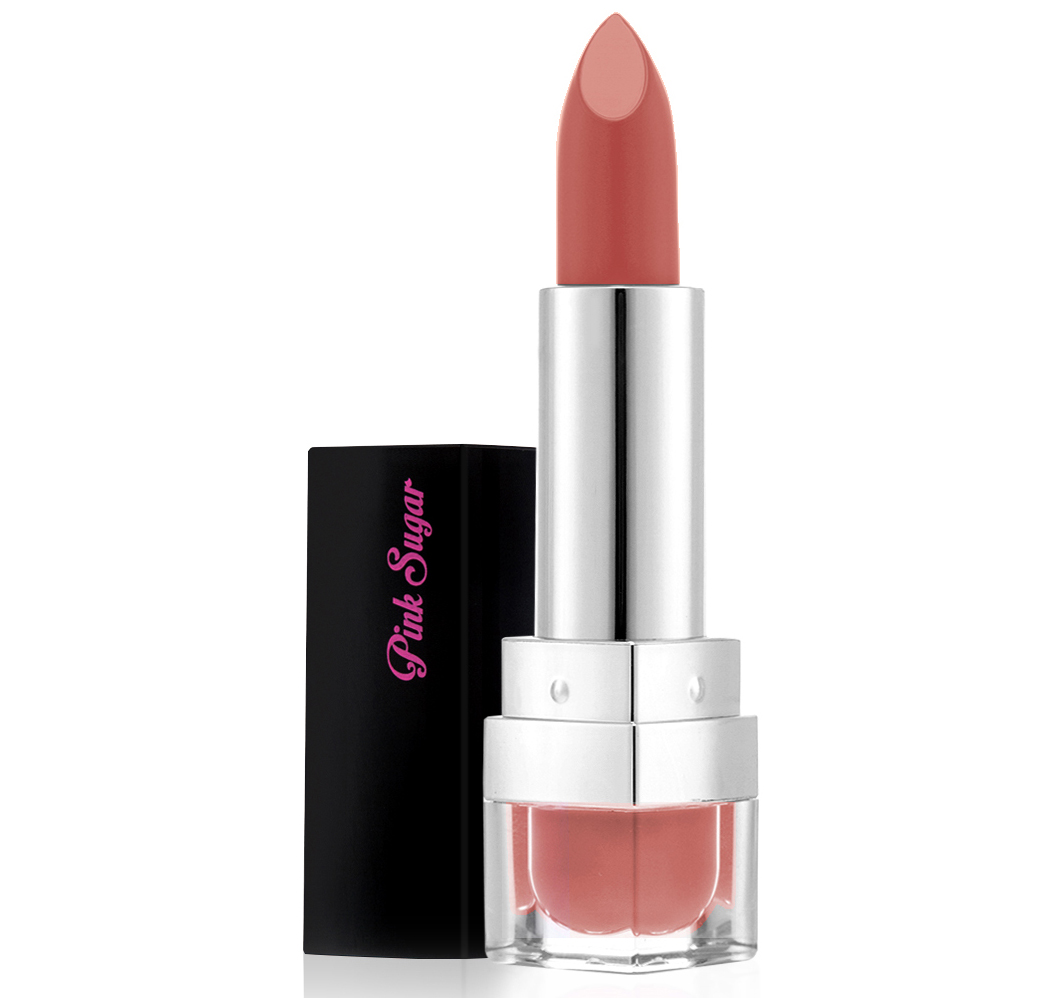 This creamy pinkish nude shade glides on effortlessly, and gives a creamy finish that is not too glossy but not too matte either. This shade can be worn day to day, and totally achieves that no-makeup-makeup look. It suits both morena and fair skin tones. It's easy to apply, and works well even on dry lips, with its shea butter and Vitamin E content that keep your puckers soft and looking sweet as sugar.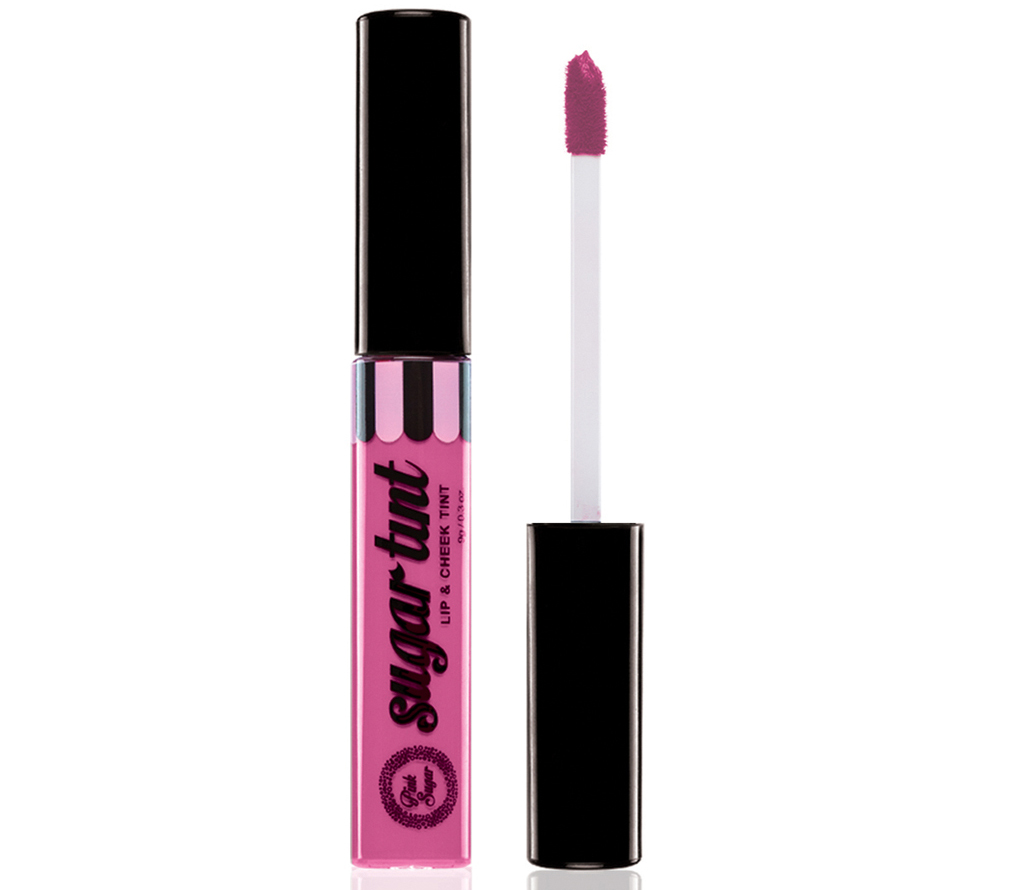 We are addicted to this deep orchid sugar tint that has maximum staying power on your lips and cheeks. Just a tiny dot on each cheek gives a deep stain, but can be blended carefully to achieve a pretty blush. It can also double as a deep purple lip color with a matte finish for nights out. The sweet, fruity grape scent makes it a pleasure to reapply, but you'll barely have to as it stays put even after eating a full meal. It contains coconut oil, aloe vera, and Vitamins A, C, & E that leaves your cheeks and lips soft and kissable.    
This glam eye candy palette has a selection of 10 nude, neutral matte and shimmer shades that effortlessly takes your look from day to night. This palette is fun to mix and match, whether you want a peachy summery look, an earthy nude spin, or a smokey eye extravaganza. Best part is, while most eyeshadows unfortunately flake or cake a few hours into your day, this one does not. It stays put and your eyelids look the same way they did when you applied the shadows hours earlier. All that blending you did will definitely not go to waste.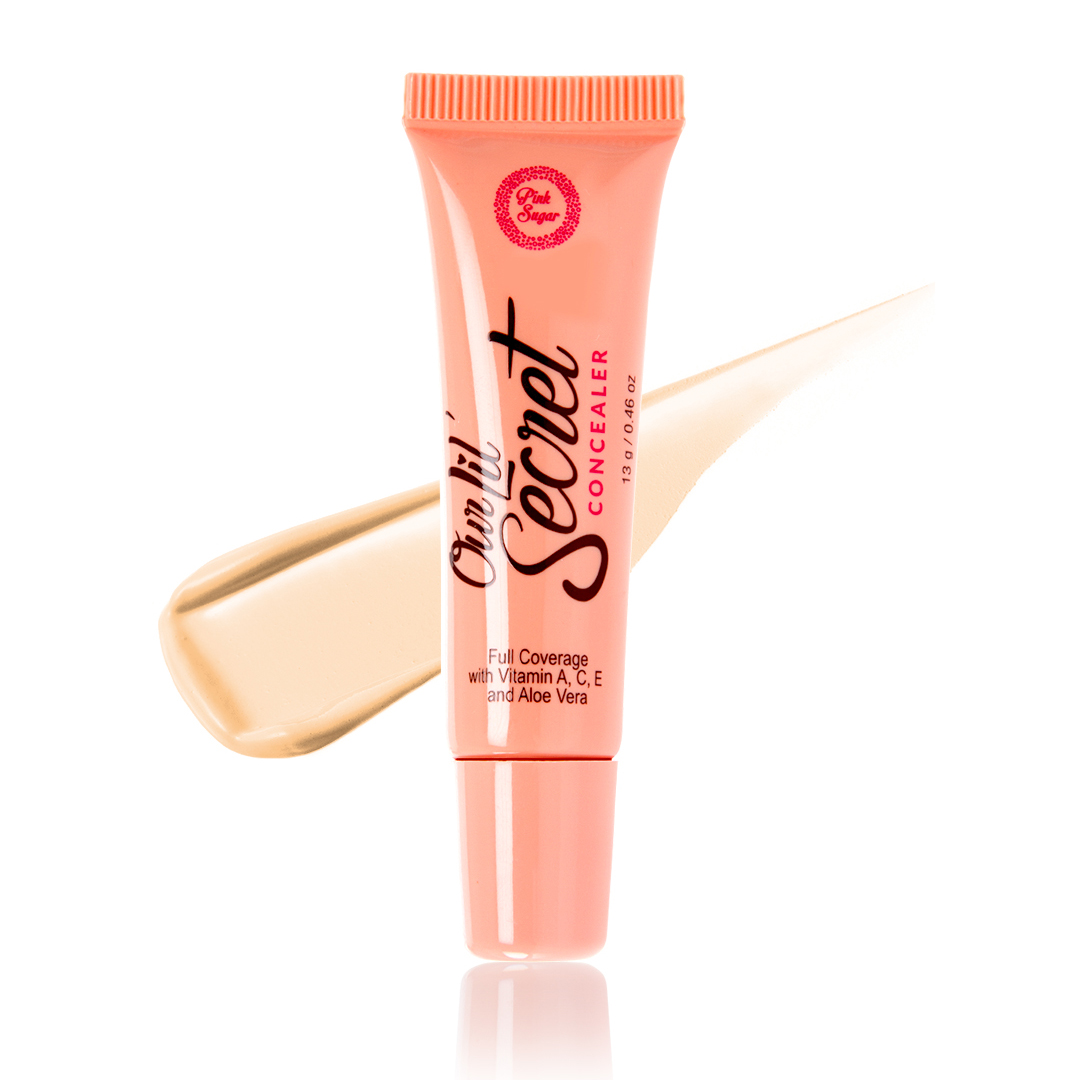 The secret to your flawless skin would be this long-lasting and easy to blend cream concealer packed with cucumber fruit and chamomile extracts. I tried it on under my eyes, and it impressively camouflages dark circles and blends so well into my skin that I almost forgot I had it on. The creamy texture makes it easy to apply whether with a brush or just with fingertips, and a tiny dot is more than enough. Also, it stays put even with oilier skin tones. Bonus: It blends perfectly with Filipina yellow undertones.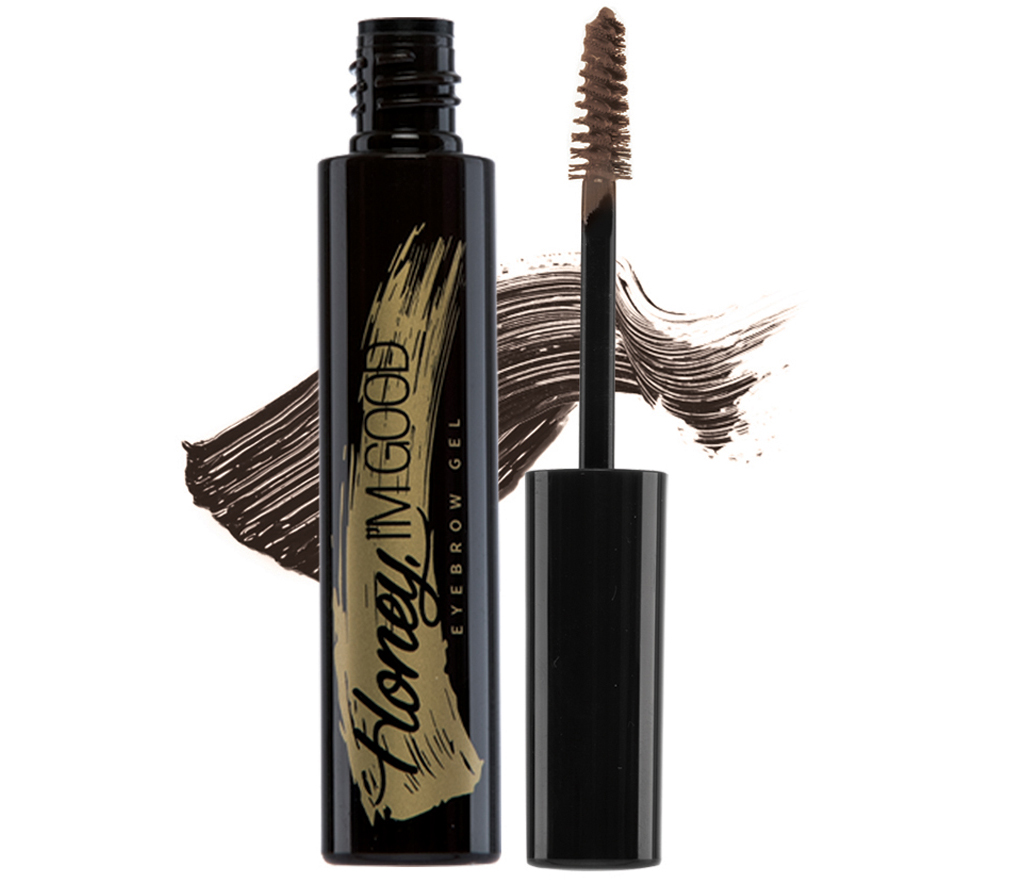 A single swipe of this eyebrow gel's mascara wand provides intense pigment on your brows, and is perfect for creating that youthful Cara Delevingne look. It saves a lot of time, and requires only the most basic brow skills, as you don't have to go through that lengthy daily ritual of shaping and defining that is a must with brow pencils and powders. Just brush it on carefully while following the natural shape of your brow. Also, unlike other brow gels that barely give color, this one fully defines your eyebrows and fills in the gaps effortlessly.
Text by Yasha Barretto