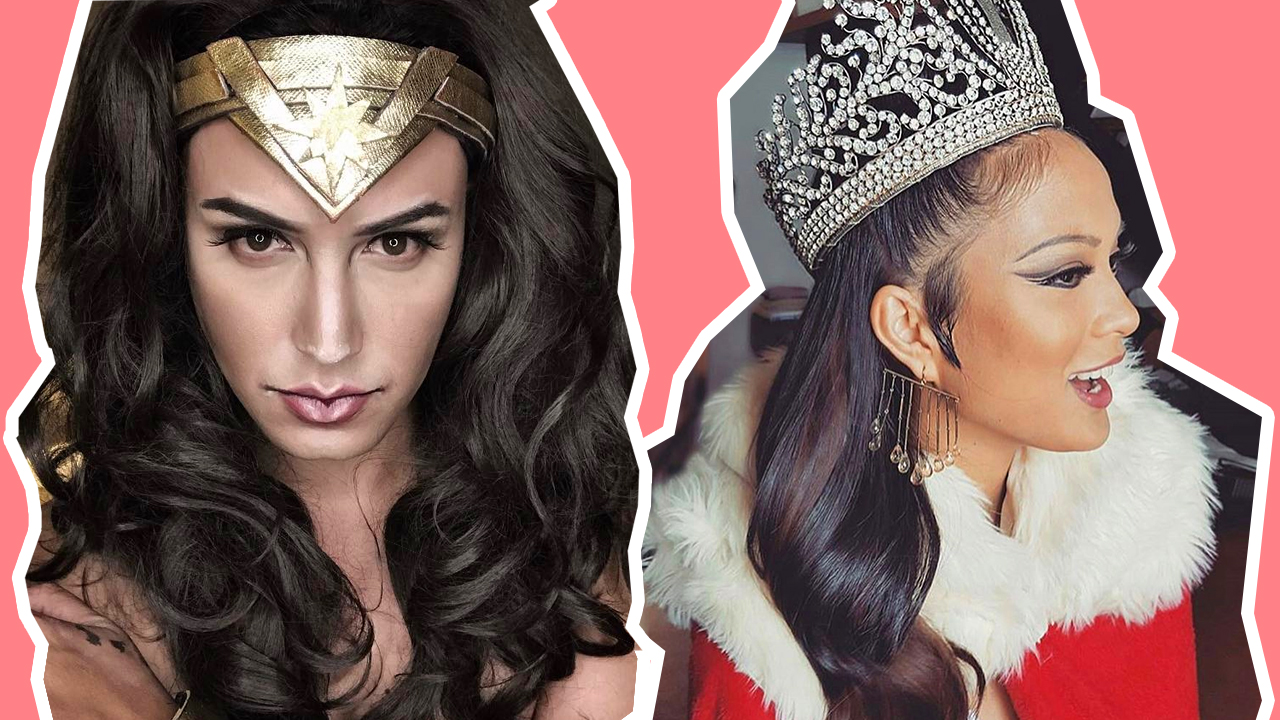 Move over, blank canvas. Artists have found a new platform to showcase their craft and creativity, and it's none other than their own (or their client's) faces. Gifted with steady hands, years of practice under their makeup belts, an up-to-date beauty know how, and creativity that's out of this world, there's no saying what or who these talented makeup artists will transform into next—it can be anything!
To get your creative juices flowing, here's a recap of some of the best we've seen on Instagram so far.
1. Isabelle Daza as her mom, Miss Universe 1969 Gloria Diaz, by Anthea Bueno
Oh, how can we forget this ultimate throwback moment? While it's true that Anthea Bueno may have had little to work with considering Isabelle Daza's close resemblance to her mother, the execution and final look was no less A+.
2. Paolo Ballesteros as Gal Gadot's Wonder Woman
Again and again, the great Paolo Ballesteros makes headlines for his super precise transformations into iconic women, local and Hollywood actresses, and more. His transformation as Wonder Woman remains one of the most popular make-overs to date, and we can all agree that he totally perfected it.
When you think you've reached your limit as a fan girl (e.g. watched their concerts, supported their shows, followed all their social accounts, etc.), what else can you do? Apparently for Raiza Contawi, you can turn into your idol! Making herself look like one of K-pop's greatest female icons makes her a true gizibe if you ask me.
4. Angela Yeo in a pixelated version of herself
If this isn't considered art, I don't know what is. Angela Yeo is one makeup artist who can bring out your best natural self with makeup, but she can totally slay with experimental looks, too. Tell me honestly, didn't this pixelated version of herself make you squint your eyes and scroll back to make sure the photo just didn't fail to load?
5. Min Ortiz as Arianna Grande
The possibilities are limitless for Min Ortiz—one moment he's a drag queen taking over the stage, the next minute he transforms himself into a Korean oppa. A favorite look is his transformation into pop star Arianna Grande, whose diva demeanor he's internalized so well, too.
6. Letisha Velasco as a floral skull
More than transforming herself to look like local celebrities, Letisha Velasco should get more credit for the avant-garde, makeup illusions she does on herself, too. She's definitely a talent who puts the "artist" in makeup artist.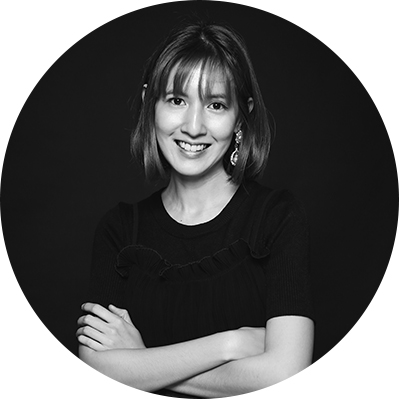 Written By:
Patti Sunio aka Tita Pacita
BEAUTY CONTRIBUTOR
Tita Pacita of www.titapacita.com is a lifestyle, culture, and fashion & beauty writer from Manila. With her wisdom and almost thirty years of life experience, she likes to share what she knows and give unsolicited advice, true to her Tita ways. Her makeup choices are primarily based on instinct, and, believe it or not, K-Beauty.
Other Products You Might Like: