Ever wondered what it would be like to walk a mile in your celebrity beauty peg's shoes? Well—now you can walk a mile in their makeup! Or at least dupes of their makeup! W7 Cosmetics has always been about giving every woman access to affordable yet high quality beauty products, enabling them to create whatever looks they please at a reasonable budget. The brand has gained a reputation in the beauty world of making quality dupes of expensive makeup items. So if you want to recreate the looks of your favorite
celebrities but hesitate because you know they probably spend loads of cash on the products they use, fret not! If dupes are what you seek, you've got to check out W7.
Here are some of our favorite beauty pegs and what products you can use to get their look: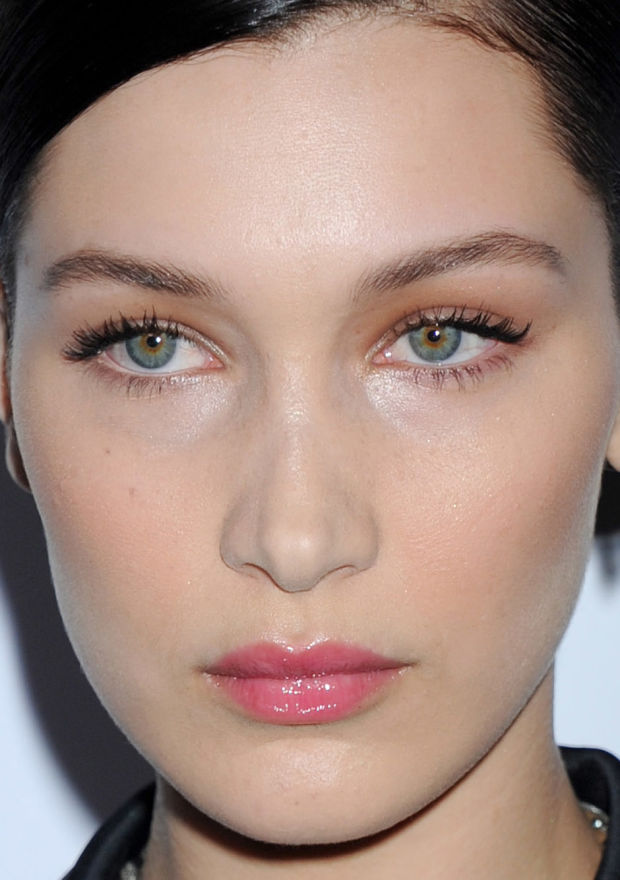 December 2016's "Model of the Year," Bella Hadid, has no doubt one of the most flawless skin on the planet. Sometimes, it's hard to believe that her "no makeup" selfies on Instagram are real. Cop the same flawlessness by correcting redness (such as pimples, or red spots on the sides of your nose) by using W7's Go Corrective Concealer (P299.00) before using a concealer in your skin tone to hide the blemishes.
Taytay is back with a vengeance (for everyone who has crossed her in the past, apparently). But despite all that drama, she still manages to look A-list gorgeous, whether in her new music videos or Instagram Stories. She loves emphasizing those baby blue eyes of hers by piling on the mascara on her lashes. If long and lush lashes are what you're after, swipe on W7's Absolute Lashes Mascara (P449.00) and flutter away.
RiRi has been making headlines lately for launching her much raved about line of cosmetics: Fenty Beauty. According to the pop star, one of her main priorities was coming up with a foundation line for every possible skin tone there is, and she's done it! Thing is, with all the hype surrounding it, those foundations have been flying off store shelves—which practically
makes it impossible to get our hands on them. In the meantime, if you want a foundation that gives your skin a dewy glow with natural and consistent coverage, check out W7's Genius (Feather Light) Foundation (P499.00) as an alternative option.
John Legend's extremely hilarious wife is not only gorgeous but has a cracking sense of humor both on social media and in real life. She also always looks fabulous walking red carpets with her man. To achieve Chrissy's glam glow, apply W7's Glowcomotion (P449.00) on your cheekbones, nose bridge, and cupid's bow—then strut your stuff, girl!
Whether on music videos or concert stages, Jenny from the Block loves experimenting with a variety of looks. She could be a fiery Latina with a sultry smokey eye one night, and a classy Hollywood A-lister with subtle eye makeup the next. If you want to try your hand at experimenting with J.Lo's plethora of looks, W7's Colour Me Buff Palette (P649.00) is your go-to. It has 12 shades you can mix and match to get whatever look you want, so go forth and blend!