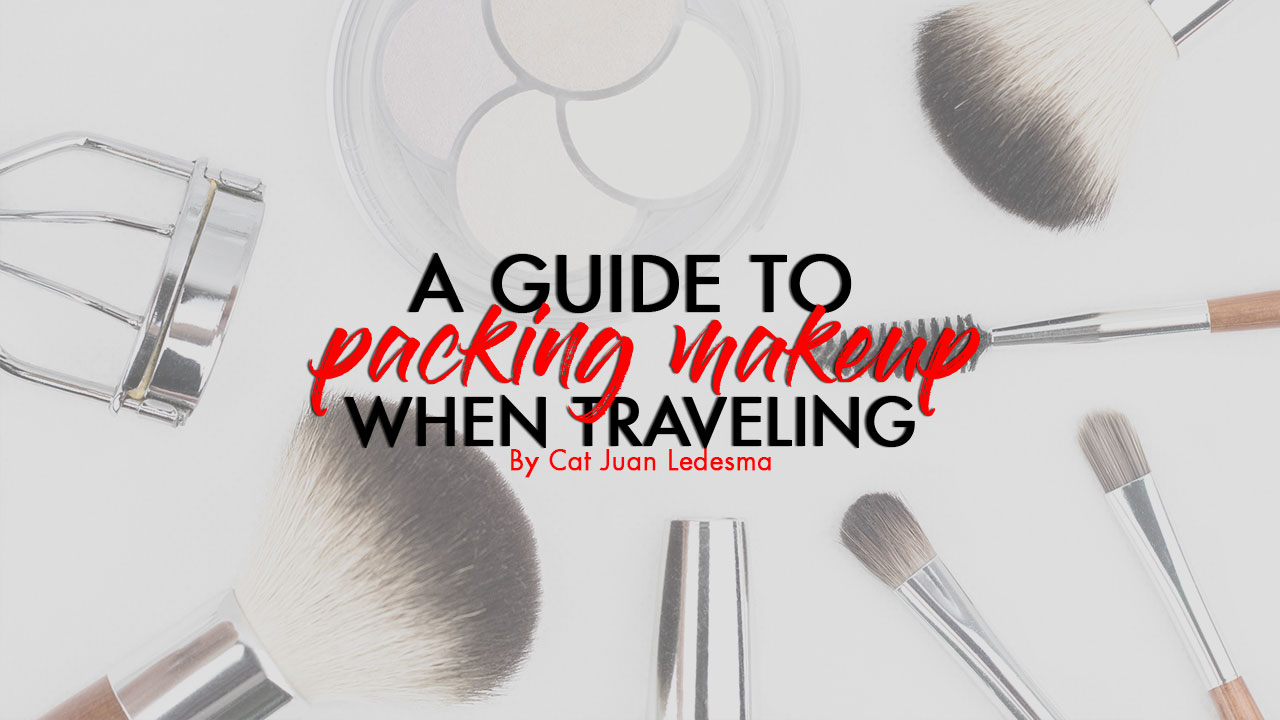 Traveling with your favorite beauty products is often a risk. I'm sure you all experienced arriving at your destination with makeup that have spilled or cracked inside your luggage. I asked some of the country's top makeup artists to share how they travel with their products and which ones they can't leave home without.
When I travel, I always make sure to put tape around the covers of bottles to avoid spillage. I also store makeup in Ziploc bags. You may want to store makeup brushes in a long thin cosmetic bag so they don't get misshapen.
As much as possible, I try to pack cream-based products to avoid breakage. Powders are vulnerable to cracking especially when traveling.
When I need to travel for work, I wrap my palettes in both bubble wrap, and place them in insulated lunch boxes because they're thickly padded.
I always bring either a light coverage foundation or BB cream. These usually contain SPF already. I super love lip and cheek tints which save you from having to bring powder blush, and it also adds a hint of color on your lips.
For me, whenever I travel, I wrap my palettes with clothes for extra cushion. This way I'm assured that my eye shadows and powder blushes won't crack.
I also have my basic makeup kit with me always. This kit includes: one eye shadow palette, a blush or bronzer, one eyeliner, an eyelash curler, mascara and one to two shades of lipstick (one for day, and one for night).
So, in traveling, just really bring what you need that can create multiple looks already.
Calyxta Recommends: 3 CONCEPT EYES TRIPLE SHADOW – NONONO (P1,245)
It's super compact, and it comes with three complimentary shades that can be used as a highlighter, base, and contour. Go light for daytime, and layer it on for a sultrier look at night.
I am always concerned about spillage when I travel, so I always do the following to make sure that creams and liquids never spill in my suitcase:
Unscrew the top of the bottle.
Cover it with cling wrap.
Screw the lid back on.
I do this with everything from makeup to toothpaste to shampoo and moisturizers.
When it comes to makeup that I bring in my travels, I never ever leave without taking with me a BB cream, cheek and lip tint, eyeliner, and mascara.
I love to travel light, too, so I just bring regular sizes of everything. I also like to have space for makeup and skin care finds that I buy during my trips!
Text by: Cat Juan-Ledesma