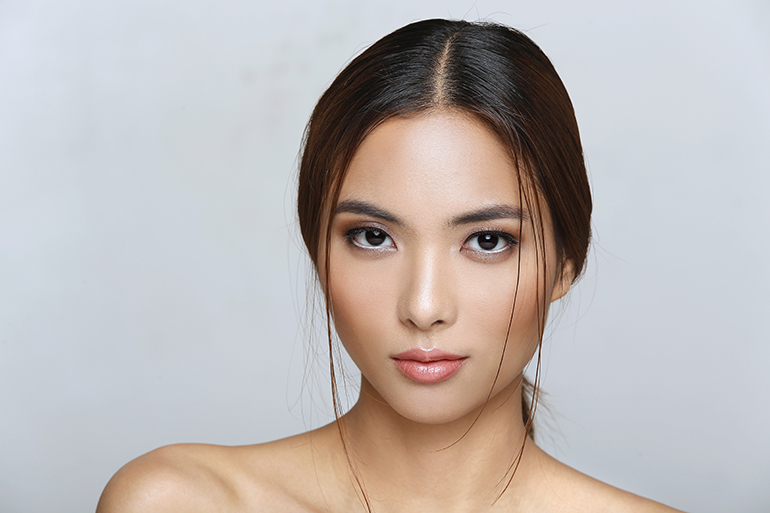 By: Cat Juan-Ledesma
They say that our eyes are the windows to our soul and a few us are given bigger windows than others. Here are some makeup tips to help make those peepers open up a little more to show your inner beauty.
Eyeliner: Eyeliner is certainly a dear friend of bigger, brighter eyes. The trick is to work from in to out making the line thicker as you head to the outer tips of your eyes. You're aiming for a winged cat-eye look. It might also be best to avoid placing liner along your lower lash line.
Mascara: Wear a coat or two of a good lengthening, curling mascara to make your eyes open up. Don't forget to curl your lashes before applying and give your lower lashes a friendly swipe as well.
Fake lashes: Be careful when using fake lashes to not weigh your eyes down. Opt for falsies that are a little thicker in the outer ends to make the focus outward.
Double-eyelid tape or glue: If you'd like to give droopy eyelids a lift, double-eyelid tape or glue might be worth exploring. Initially created in Japan in the 1970's, be sure to look for medical-grade double eyelid tape.
White eyeliner: White eyeliner along the inner lower lash line is a great way to brighten up the eyes and make them open up a little more. You can also place this in the inner corners of your eyes and blend well to make your eyes look bigger.
Eyeshadow: Use light brown shadow along the crease of your lids to make eyes look like there is more depth to them. Also play with lighter colors along the inner corners to brighten up your face.
Eyebrows: Don't forget to give your eyebrows a good shaping to make sure that they frame your face and help your eyes look more even. They can also always benefit from a bit of filling with light strokes care of your favorite eyebrow pencil or powder.
Related Products:
There is no product to show