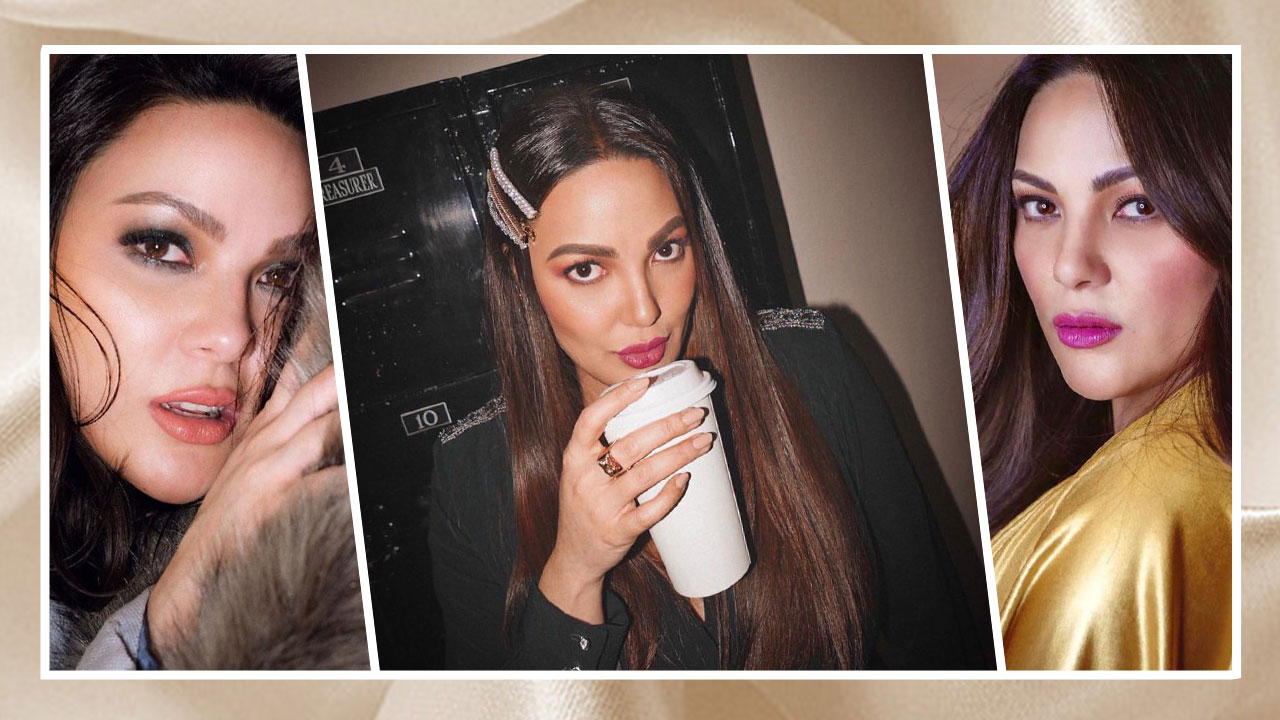 Calyxta Girl, KC Concepcion, has a lot under her belt—yet she manages to look every bit the gorgeous career woman that she is despite her hectic schedule! We've bookmarked five of our favorite beauty shots from her Instagram, and listed down the Calyxta-approved products you can use to cop her looks!
Smoky eyes never go out of style, and we love how KC mixes a super dark lid with a silvery-gray under eye and nude lips. It looks very 2019. Notice how she wears the look with wet hair to add an undone element to her look. (P.S. her luminous skin is TDF!)
Always love a girl who isn't afraid to play up with different makeup looks. Assuming this is inherently Korean-inspired, we're totally stanning KC's rendition of the K-beauty essentials: a daring red winged liner and a gradient lip! Aigoo, she even lets a few hair strands fall naturally on her face!
How to achieve this picture of perfection: iron your hair for a straight, sleek finish; apply hair serum to make it shine even more, perfect your brows and smoky eye to achieve a death stare as fierce as KC's, contour shamelessly, and swipe on a bold purple lip. Ta-da!
There's nothing like letting your hair down and having some fun with makeup and color. Case in point: KC's loose, wavy locks; her dramatic eyes; and pouty fuchsia lip.
Go au naturel for an evening look ala KC. Put your mattes to rest and work on a dewy base, apply a glossy lip, and work on a minimal eye makeup look.
Written By: 
Patti Sunio aka Tita Pacita
BEAUTY CONTRIBUTOR
Tita Pacita of www.titapacita.com is a lifestyle, culture, and fashion & beauty writer from Manila. With her wisdom and almost thirty years of life experience, she likes to share what she knows and give unsolicited advice, true to her Tita ways. Her makeup choices are primarily based on instinct, and, believe it or not, K-Beauty.