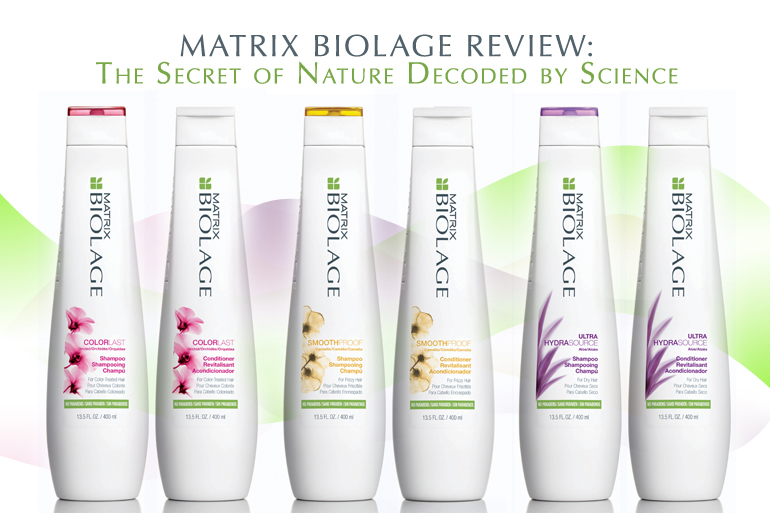 Matrix is one of the more known salon brands, and some of us in the Calyxta Crew were able to road test the different variants in the comfort of our own homes. Our Marketing Manager, Karina, has bleached and colored hair, so she tried out the COLOR LAST. Our Administrative and Technical Support, Cess, tried the HYDRASOURCE for her dry hair. I attempted to keep my frizz-prone hair at bay with the SMOOTH PROOF shampoo and conditioner. I personally love salon-grade products because they are usually packed with a lot more of the good things that their retail counterparts claim to have. Here's what we noticed after one week of use:
All of us noticed the strong salon smell of the product. This is not a bad thing, but it's something one would usually associate with getting a treatment or a blow out. This fades through out the day, leaving you with just a faint scent.
Karina did not notice anything after her first wash, but after a week of use, she did notice that her hair was softer and no longer felt as damaged as it was prior.
COLOR LAST is paraben-free, which means it won't dry out your hair and keeps your current hair color from fading. The less you need to touch up, the less damage to your hair!
After a week of HYDRASOURCE use, Cess felt her hair seemed a bit flatter than usual, but the lack of volume was replaced by softer shinier hair – a good trade off.
I used my SMOOTH PROOF shampoo and conditioner for almost two weeks. I don't wash my hair everyday as it tends to get dry and frizzy. Instead, I conditioned it on the days when I didn't wash it, and the result was easy to manage, frizz-free hair. Yup, even when the weather was really humid. The only time I would feel the frizz coming out was when my hair actually got wet from the rain – but that was expected.
There is no product to show