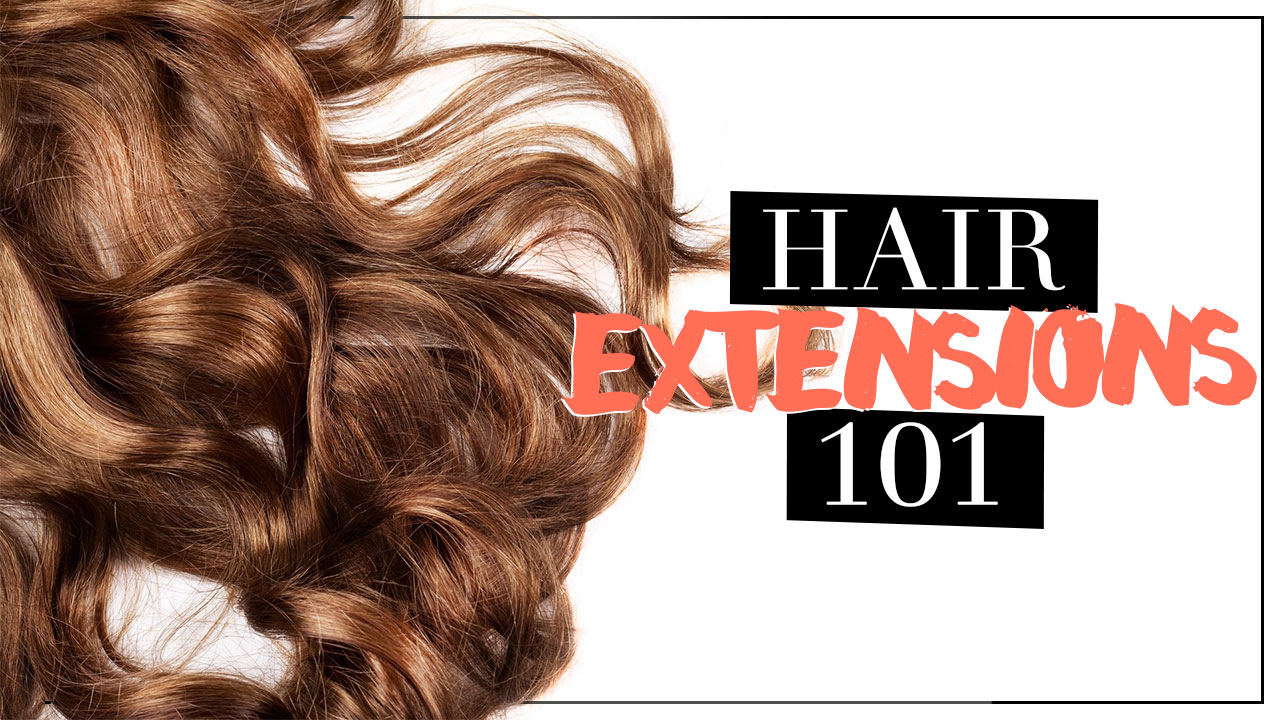 Ever wonder how our favorite celebs can go from having a bob or pixie cut in paparazzi shots on the street to having lustrous Victoria's Secret angel hair in fashion spreads or red carpets? Or why all them Kardashians have long, lustrous, voluminous locks on every single episode of their show? Nope, science hasn't invented a super hair grower just yet. Hollywood's not so best kept secret is out: hair extensions. Whether you are after extensions for hairstyle flexibility, or to mask a botched haircut, or are just too impatient while growing out your tresses, best to read up on the basics first before taking the plunge. Here is the lowdown on hair extensions:
What are the types of hair extensions?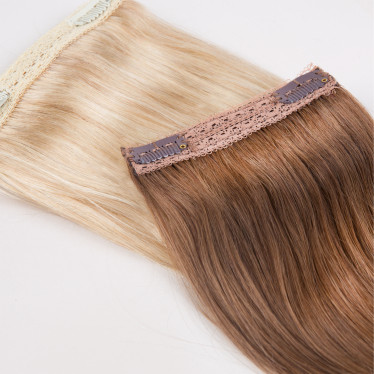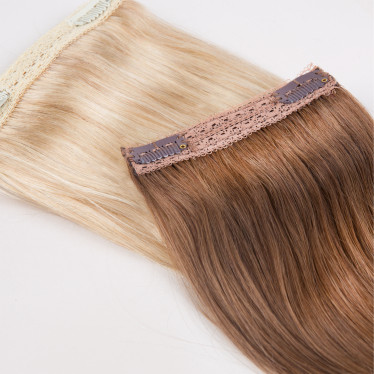 First, the basics. There are main three types of hair extensions: Clip-ins, tape-ins, and keratin bonded. Clip-ins, as the name implies, are strands of hair you simply clip on to your locks. These are the most noncommittal, as you can simply put them on or remove them anytime to wish. Tape-ins require a stylist's assistance to attach the hair extension track with a special kind of double-sided tape to your hair. The stylist would know best how to distribute the tape-ins around your mane for them to look natural. Keratin bonded extensions are fused to your hair by a professional, using heat or ultrasound technology, and last around six to eight weeks.
What are hair extensions made of?
Some are made from synthetic fibers and others are made from actual human hair. In fact, the human hair industry is a booming trade worth billions of dollars, with many women selling their long locks for very lucrative amounts. Synthetic hair is a cheaper alternative, but are more prone to damage from heat and the elements as compared to real hair. Also, obviously, real hair looks more natural.
How much do they cost?
Clip-ons go for about P2,500 – P5,000, depending on the length. Tape-ins and keratin bonded extensions cost anywhere between of P5,000 – P25,000, including the stylist's fee. If you're having second thoughts on splurging on extra hair, consider your new locks an investment and don't skimp on spending. Quality extensions usually aren't cheap, but will serve you better in the long run.
What maintenance do they entail?
Once you've invested in your new locks, proper maintenance is essential. Brush them gently with a soft bristle brush so they don't tangle. Wash them carefully not more than thrice a week with a sulfate-free shampoo like TRESemmé Platinum Strength Shampoo 340ml, P230. And don't skip the conditioner. We suggest a nourishing one like Toni&Guy Hair Conditioner Nourish for Damaged Hair 250ml, P790. Best to let them air dry as heat can be detrimental to your attached tresses. But if you absolutely must blow dry, make sure your hair blower is in a minimal heat setting. 
Can you color hair extensions?
Yes you can, but it is more advisable to do so with extensions made of real human hair as synthetic ones may get damaged in the coloring process. Also, have a professional stylist do the job rather than DIY for best results.
What are the drawbacks of putting on hair extensions?
Hair extensions can cost a small fortune and require careful and dedicated upkeep. So if you're low on funds or don't have much time on your hands to attend to post-extensions upkeep, better think twice before taking the plunge. There are also some cases wherein the glue used to attach hair extensions cause hair damage and split ends. Heavy extensions also apply extra pressure to the scalp, which in turn may cause thinning of your natural hair or headaches because of the added weight.
To do, or not to do?
All in all, hair extensions are an exciting way to update your look. Although they may be pricey and high maintenance, they can be very gratifying to have, especially if you need them for a specific special occasion, like a wedding or the red carpet *ahem*. Once you've weighed the pros and cons carefully and found the right stylist to consult, you are now equipped to make an informed decision on whether or not to get them.
Text by Yasha Barretto