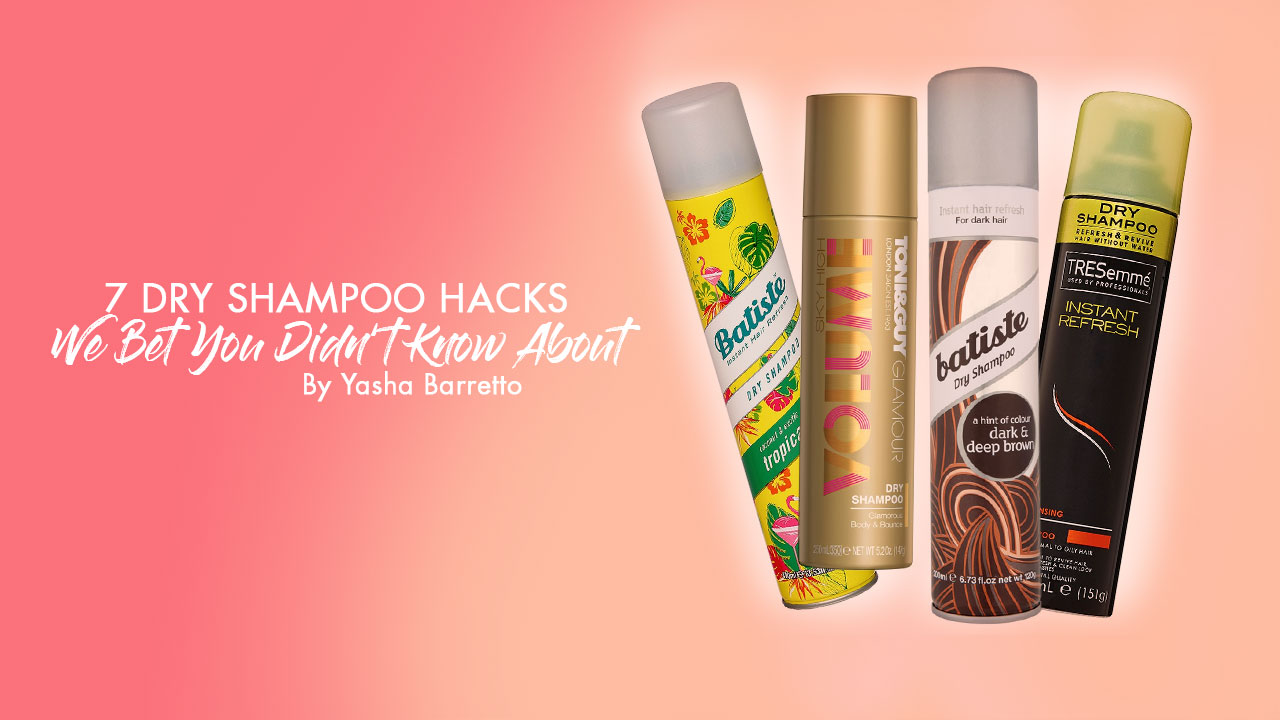 There are times in life when you just have to go on hair washing hiatus for a variety of reasons—a recent hair coloring session, a fresh blowout, hitting the snooze button too many times leaving no time for a shower, or just plain laziness. In situations like these, dry shampoo saves the day! A few sprays of this savior zaps oiliness from your hair and leaves your mane looking (and smelling) fresh. But did you know that there are other uses for dry shampoo besides saving your hair between washes? This game changing spray serves purposes even beyond hair care. Here are alternative ways you can use dry shampoo:
1. Dry shampoo as a brow fixer
If you want extra volume ala Cara Delevingne brows, spray some dry shampoo on your finger and brush up your brows with it. Also, if you want your hair color to match your brows, use a colored dry shampoo.
2. Dry shampoo as a root concealer
When you simply don't have the time or the budget to keep going to the salon to cover up those pesky hair roots, you can disguise them temporarily by spritzing them with colored dry shampoo.
3. Dry shampoo as a beach wave texturizer.
So your bottle of handy sea salt spray has run out—fret not! You can still achieve those coveted beach waves by spraying on dry shampoo before you sleep and knotting your hair into a bun. You'll wake up looking like a beach babe.
Must try: Batiste Dry Shampoo Tropical (Php750.00)
4. Dry shampoo as grip support
Slipping on your yoga mat in the middle of a sweaty session? Keep some dry shampoo beside you and spray your hands or feet with it when they're feeling slippery for a better grip on your mat.
Must try: Batiste Dry Shampoo Original (Php750.00)
5. Dry shampoo as an oil stain absorber.
Beyond battling grease on your hair, dry shampoo can also battle grease elsewhere. If you get oil stains on your clothes from cooking or a particularly greasy meal, spray on colorless dry shampoo on the stain prior to tossing it in the washing machine and it'll seem like it was never there.
Must try: Toni&Guy Dry Shampoo Cleanse with FREE workout bag (Php 495.00)
6. Dry shampoo as a shoe deodorizer
Got sweaty sneakers you've worn to too many workouts? Spray dry shampoo inside your shoes overnight to blast away the smell of stinky feet.
7. Dry shampoo as the answer to sticky bangs