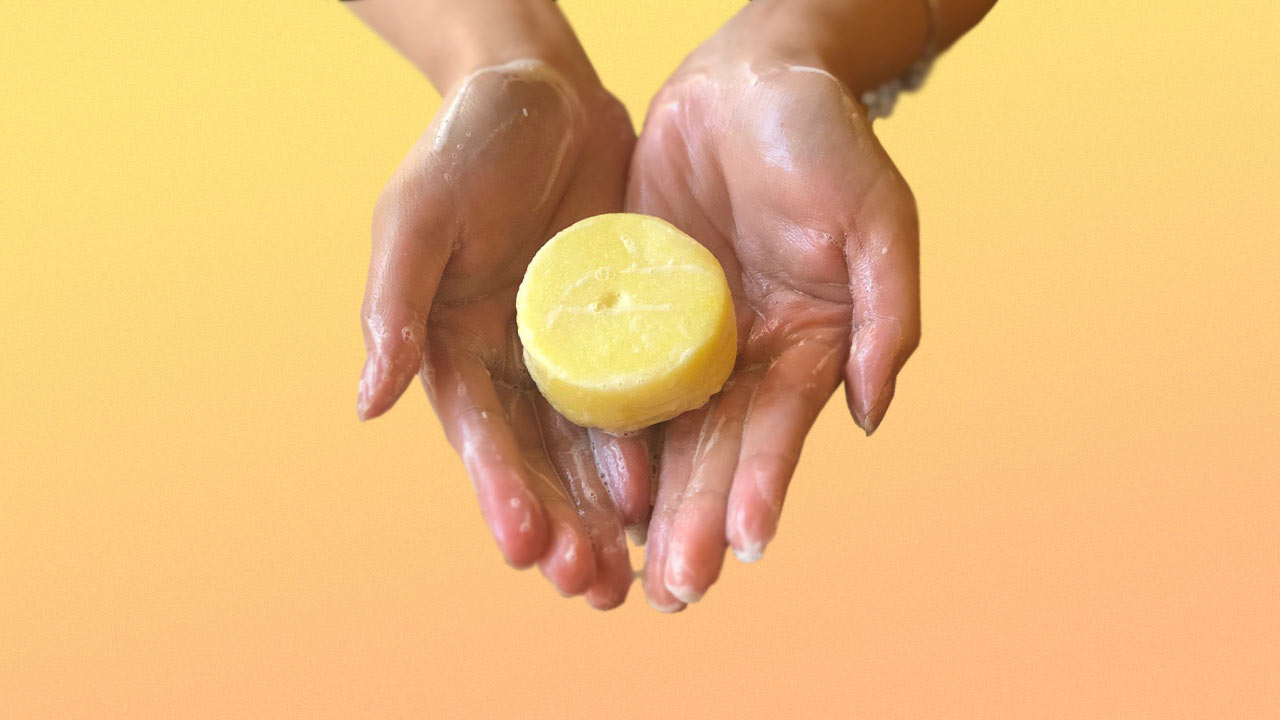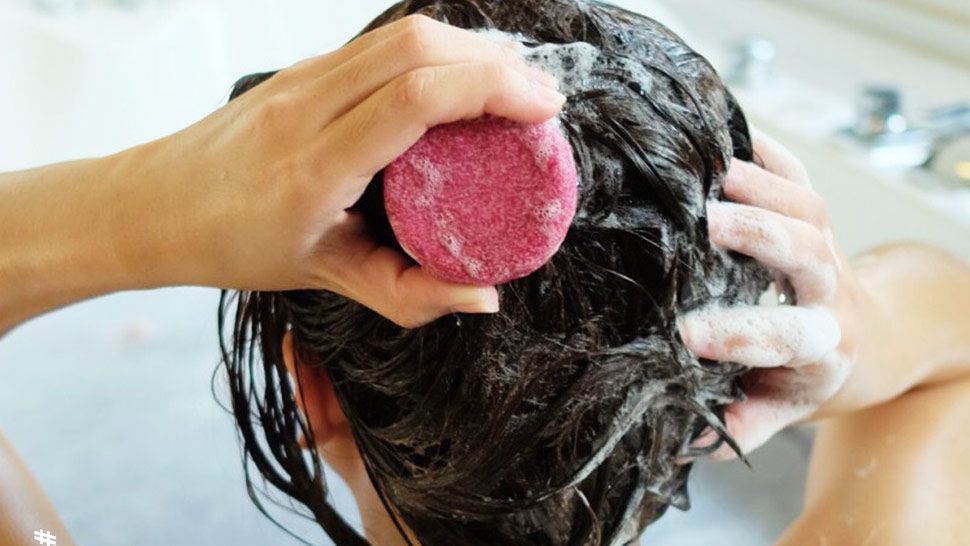 I don't think most of us realize how much plastic we actually throw away on a regular basis. Spoiler alert: It's a lot. Even worse, only a very small percentage of discarded plastic gets recycled. Most of it just ends up in our landfills and oceans. One of the biggest culprits is the dozens of plastic-housed toiletry items we buy every year, like shampoo bottles. I have long, thick hair so I used to use more shampoo than your average Jane. I could easily go through 3 to 4 bottles in a MONTH.
When I realized I needed to become more environmentally conscious, I decided to limit my plastic consumption, which included banning shampoo bottles in my bathroom and introducing shampoo bars instead. The fact that they're the environmentally-friendly way to lather up isn't the only thing that makes shampoo bars so great. Here are five reasons why you should make the sustainable switch:
1. They require minimal to no packaging
Just like your average soap bar, only the bare minimum is needed when it comes to wrapping up these babies. Local and environment-friendly brand, Fab Finds, actually wraps some of their bars in paper. For those in plastic, they use only the least amount possible. Some of them even come in (biodegradable) cardboard boxes, making them instantly perfect for gifts or giveaways.
2. They're better for your hair
Unlike most shampoo formulas that are filled with tons of chemicals and ingredients you can't pronounce, many shampoo bars are all natural. Fab Finds' bars are 100% organic and don't contain SLS (sodium lauryl sulphate—the stuff that creates lather, but can also cause itching and flaking). Because they're so gentle and safe, you can even use them in sticky situations, like when you're out of body soap, to wash clothes, or to give your pets a bath. Oh, and they're mom-approved so your kids can get squeaky clean with them, too.
3. They cost less for more use
Just because a shampoo bar is organic, doesn't mean it can't pack a punch. Since they don't contain a lot of water like liquid shampoo, they're more concentrated, so you only need a small amount to get enough cleaning power for your hair. This means they'll last far longer even with regular use. How does one use a shampoo bar exactly? Simple! Wet your hair, rub the bar all over your hands, massage the product through your hair and scalp (with your fingers) just like you would with ordinary shampoo, and rinse. At only P180.00 a bar from Fab Finds, you can get months of use out of just one shampoo bar. Your wallet will thank you for it.
4. They come in all kinds
No matter your hair type, there's a bar out there for you. Check out Tita Pacita's article here. Fab Finds knows our hair's needs are as unique as we are, and they have a sizeable variety to choose from. Take your pick: Banana (soft and shiny), Grapefruit (for color-treated hair), Peppermint (anti-dandruff), Tea Tree and Olive (strengthens hair and reduces hair fall), or Orange (for damaged hair). If your hair has more than one concern like mine, feel free to mix it up and use a different bar on different days without the guilt of buying more bottles. The roster doesn't end there though. They also have two conditioner bars in Lavender and Raspberry, and a 2-in-1 (shampoo and conditioner) bar for men.
5. They're travel-friendly
Say goodbye to the days of worrying about your shampoo leaking in your suitcase when you take flight. Thanks to their solid state, shampoo bars won't ever leak and can even be placed in your carry-on. If you're on a short trip, skip on bringing soap and use your totally multi-purpose bar instead. Just make sure to allow it to dry completely at least the night before and store it in a cute and re-usable tin box!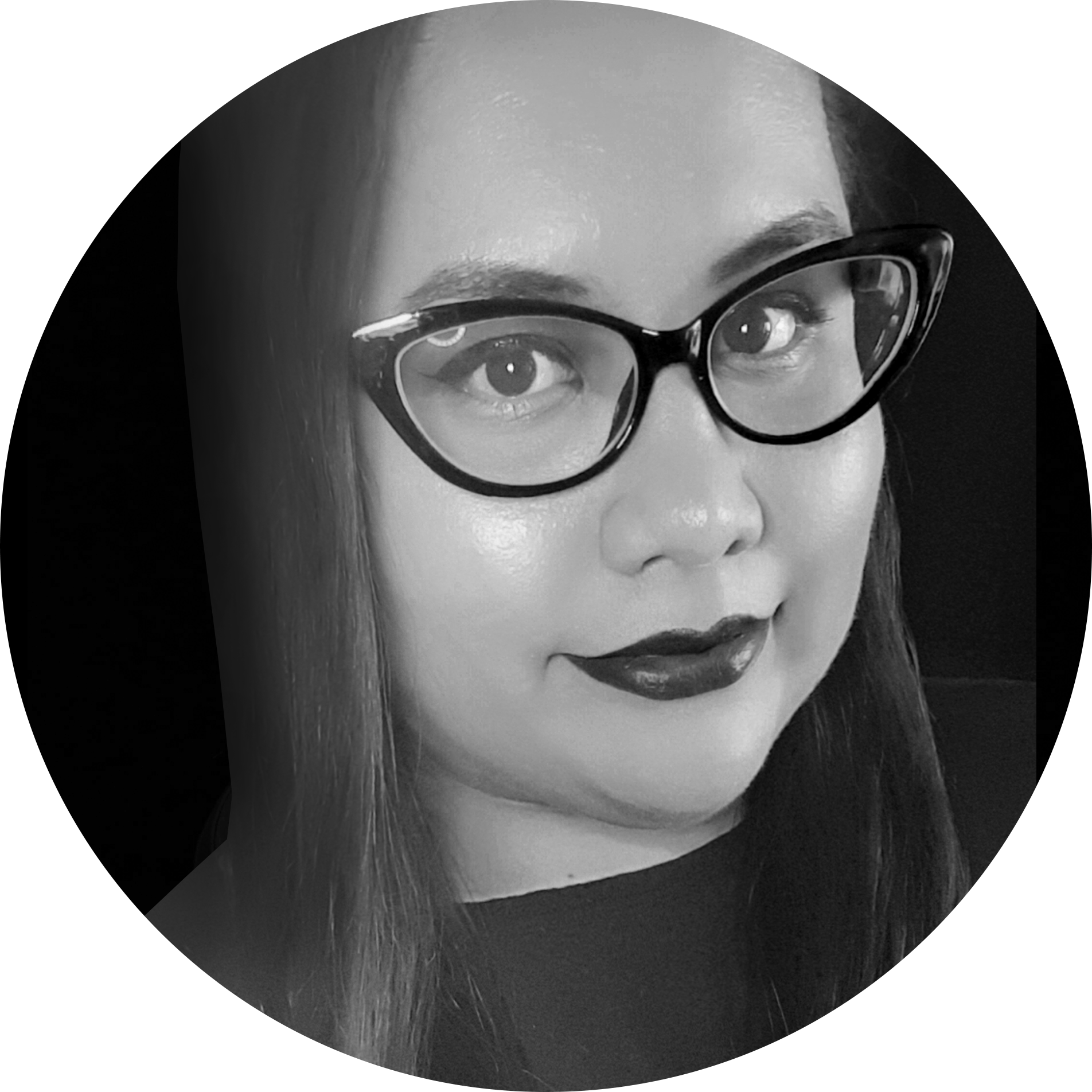 Written By:
Ari Yupangco
BEAUTY CONTRIBUTOR
Ari has been blogging since 2012 about all things beauty with a sprinkle of different topics here and there. She loves makeup just as much as she loves almost anything nerdy like video games and comic books, and is big on Japanese culture.