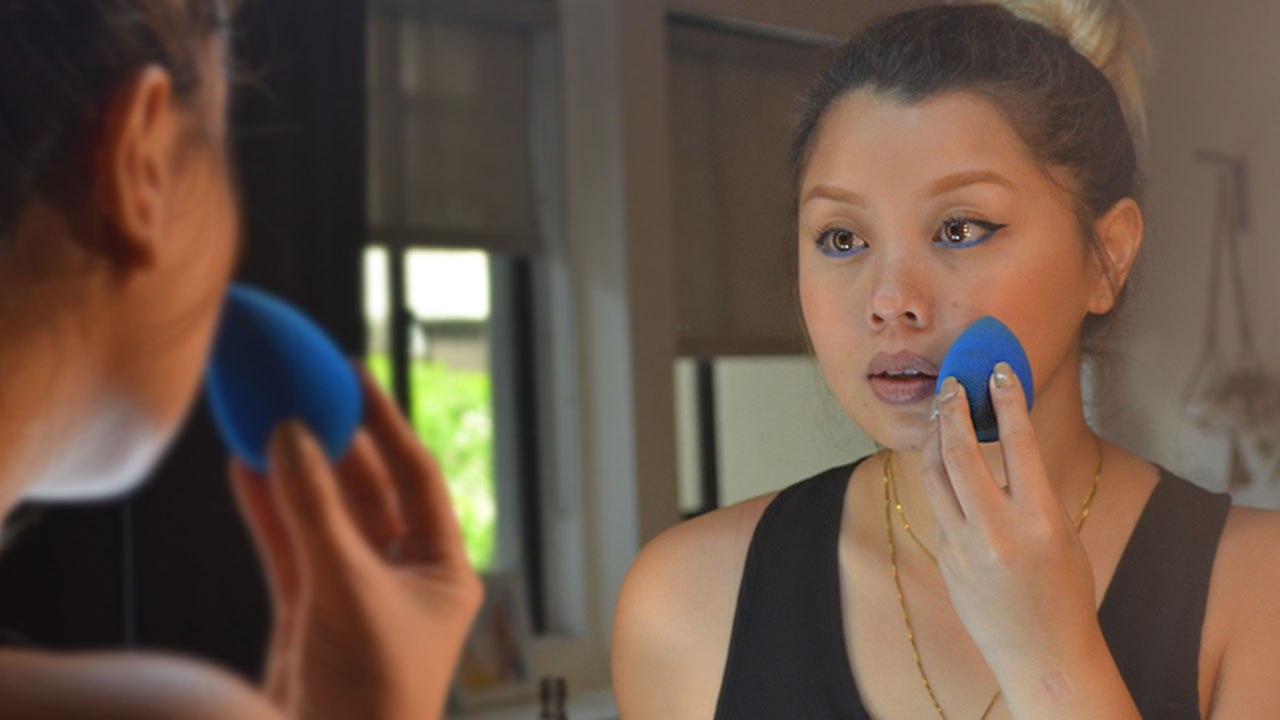 Blue hues first made its mark in the beauty industry in the 90's, the decade that had unforgettable and extremely unique trends that probably haunt us to this day. It was a time where almost everyone, from probably just someone from your neighborhood to Angelina Jolie and Reese Witherspoon, rocked the thinnest brows with those statement glitter blue eyelids. Safe to say, we saw the photos, cringed, and promised ourselves we will never do those beauty decisions ever again. Until 2016 when the big fashion houses sent out their models in blue lids, liners, and even mascara to the runway during fashion week. One year after we all fell in love with nudes and peaches. But just as we're now looking at glass skin and moving on from our matte obsession, we're also slowly getting bored of the neutrals, and looking at bold colors that add a little something to our looks. By the looks of it, blue is making its biggest comeback yet.
This has probably become official last April when the queen of contour and nude shades, Kim Kardashian-West, made wearing blue eyeshadow to her launch party a must for all the attendees.
Eyeshadow palettes by Colourpop, Revlon, Lancome, and Lunar Beauty, to name a few, have also been venturing to the more pigmented road lately, and blue is a color that a lot of them made sure they had in various hues. It's also a 2018 trend to use bold lipsticks, and I'm pretty sure you've already seen quite a few royal blue pouts in your Instagram feeds just as much as you've seen blue eyelid tutorials ranging from soft sky looks to deep midnight statements.
Blue has officially made its way back to your makeup stash, and it's probably why your favorite Beautyblender took a turn and is now bathed in a beautiful deep sapphire hue. It's interesting how a simple color change in their makeup routine makes people feel a tad bit more glamorous and cool, and I personally can't wait to try if it gives the same effect on me.
Besides being a beautiful color, blue also makes the eyes pop because of the contrast that it creates. Honestly, it's not surprising that the trend born almost two decades ago in the form of scattered glitter pale blue eyeshadows is now incorporated into such incredibly stunning statement tools and makeup inspirations!