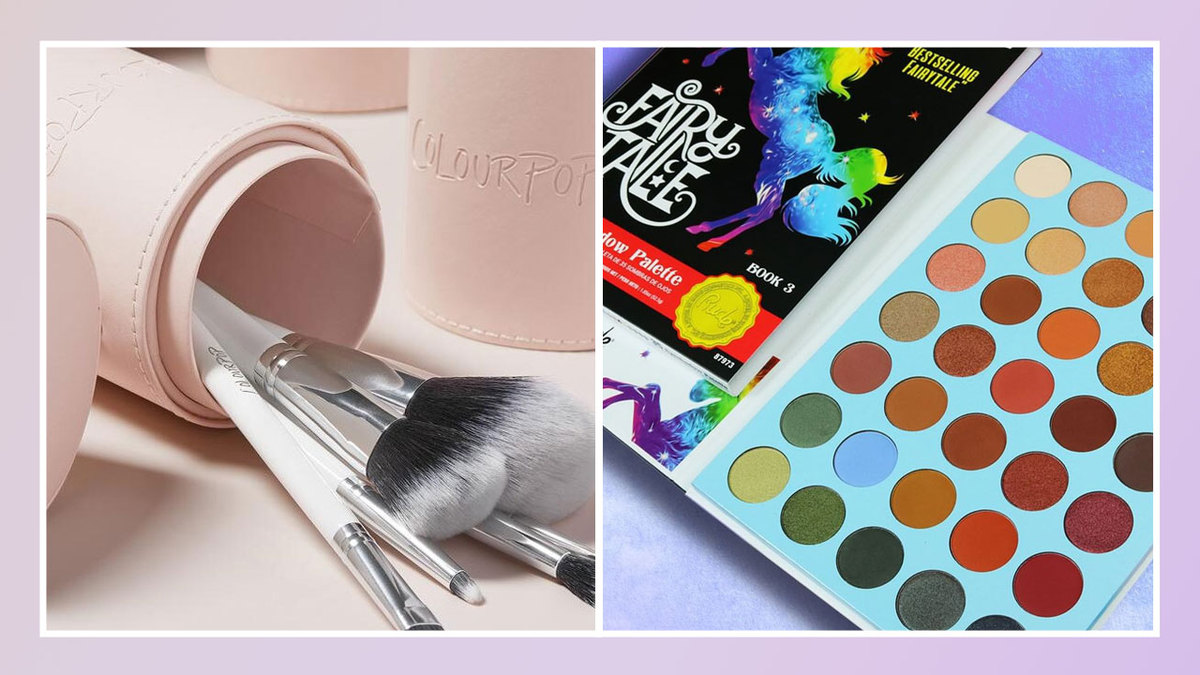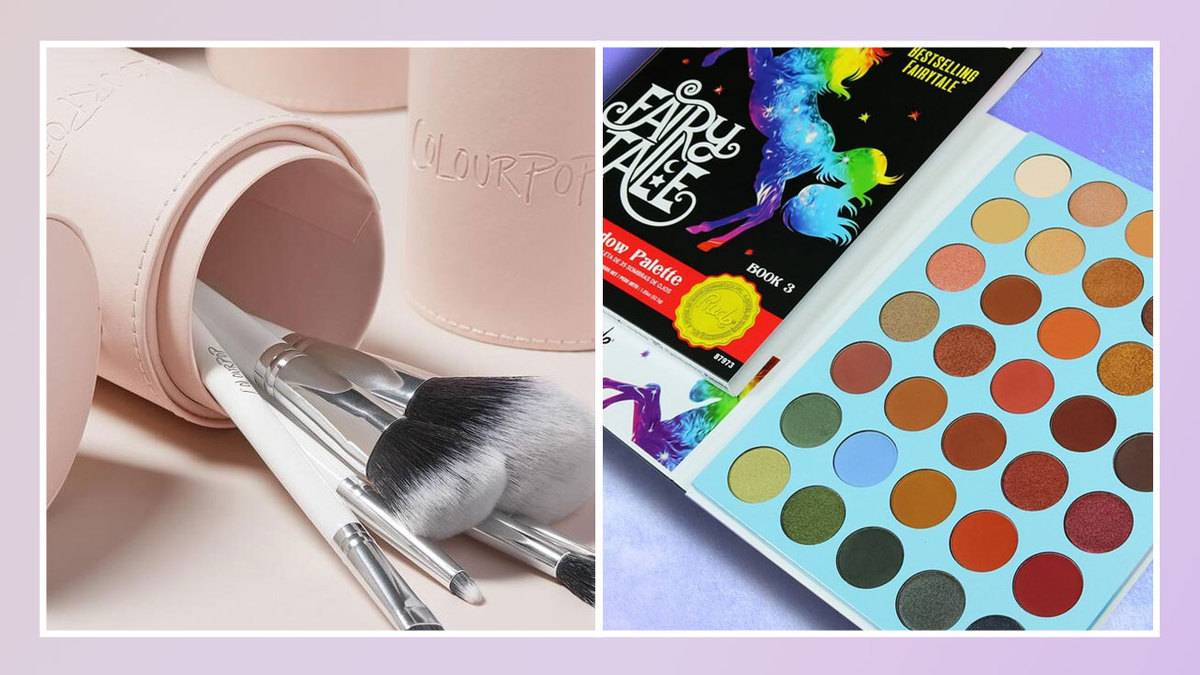 Who else misses the joy of getting ready in the morning and putting on a fresh face of makeup? Having nowhere to go and no plans for the day except making a nest in our own beds might have us forgetting our makeup kits all together, but all is not lost! Whether you're working from home and are prepping for your next online meeting, popping out for a quick trip to the grocery store, or experimenting with some makeup techniques to post on the 'Gram, there are still many ways for us makeup addicts to slay the day amidst this pandemic. For those looking to try something new or to just refine their signature looks, these makeup deals come highly recommended from the Calyxta Crew, so be sure to cop them while they're on sale! Being in quarantine doesn't have to feel drab, after all!
Every beauty junkie needs a trusty eyeshadow palette that can do it all! From its neutral tones to earthy greens to a playful pop of blue, this 35-shade palette is one of our favourites for turning out a bunch of different looks that are fit for any occasion. Your fantasies of making gorgeous MOTDs are just one Fairtytale Palette away!

Ladies with oily skin—myself included—know the struggles of having our makeup break down mid-day from having our natural oils seep through our foundation. That's why having a reliable powder is a must, not only to keep the oil at bay, but to help your makeup stay fortified even through the Philippine heat! This translucent powder from Banila Co. does an excellent job at this—plus, since it's so finely milled, it helps give you that gorgeous, poreless finish we've all been dying to perfect!

The tools we use to apply makeup are as important as the makeup themselves. After all, using a bad brush with great products does little to bring out their true potential. Make sure your tools are in tip-top shape with these must-have brushes from Colourpop; not only do good-quality brushes feel better against the skin, but they do a better job depositing and blending pigment so you don't have to work as hard!

Sometimes, we don't want to have to go through the trouble of putting on full glam—and that's okay! We're all for quick and easy looks, and a great way to achieve that is by using a tint. WAKEMAKE has perfected the art of making beautiful vivid pigments that can easily be subdued or built up for full opacity. Pop this on for your next Zoom meeting for a fresh flush of color!

With more time to ourselves these days, it's a great opportunity to get a little creative with our looks to see what styles we like best. For those looking to get experimental (or are just in the mood for a new palette to play with), we highly recommend these palettes from Rimmel! With the many variants they have, you're sure to find something to suit your mood. Want to try a romantic plum look? How about an electric yellow accent? Or maybe you just want a sultry smokey eye? You can achieve all of that and more!

One of the things I remember from starting off my makeup journey was the inexplicable confusion on what brushes I might need. This kit from Ecotools is a great starter kit for those who, like me, needed a little help figuring out the ropes. As a 5-piece set with face brushes and eyeshadow brushes at your disposal, this kit is already a bang for your buck with how flexible it can be for makeup newbies (and even veterans) needing some new tools!

While big palettes are amazing for their variety, sometimes we need something compact to bring around. This Pink Sugar palette not only deposits smooth, buildable pigment, but is just the right size for putting into your purse—perfect for those needing to go to the office! I'm personally a sucker for Eye Candy 1 because of the beautiful teal shimmer it has, but if you're looking for something neutral, these palettes will still do the trick!

This double sebum-control powder from Innisfree is just the size we need to slip it into our daily on-the-go kits, making touch-ups a breeze. This hard-working loose powder does a wonderful job at keeping our skin oil-free and is definitely a must-have for anyone looking to stay fresh without running the risk of clogging your pores!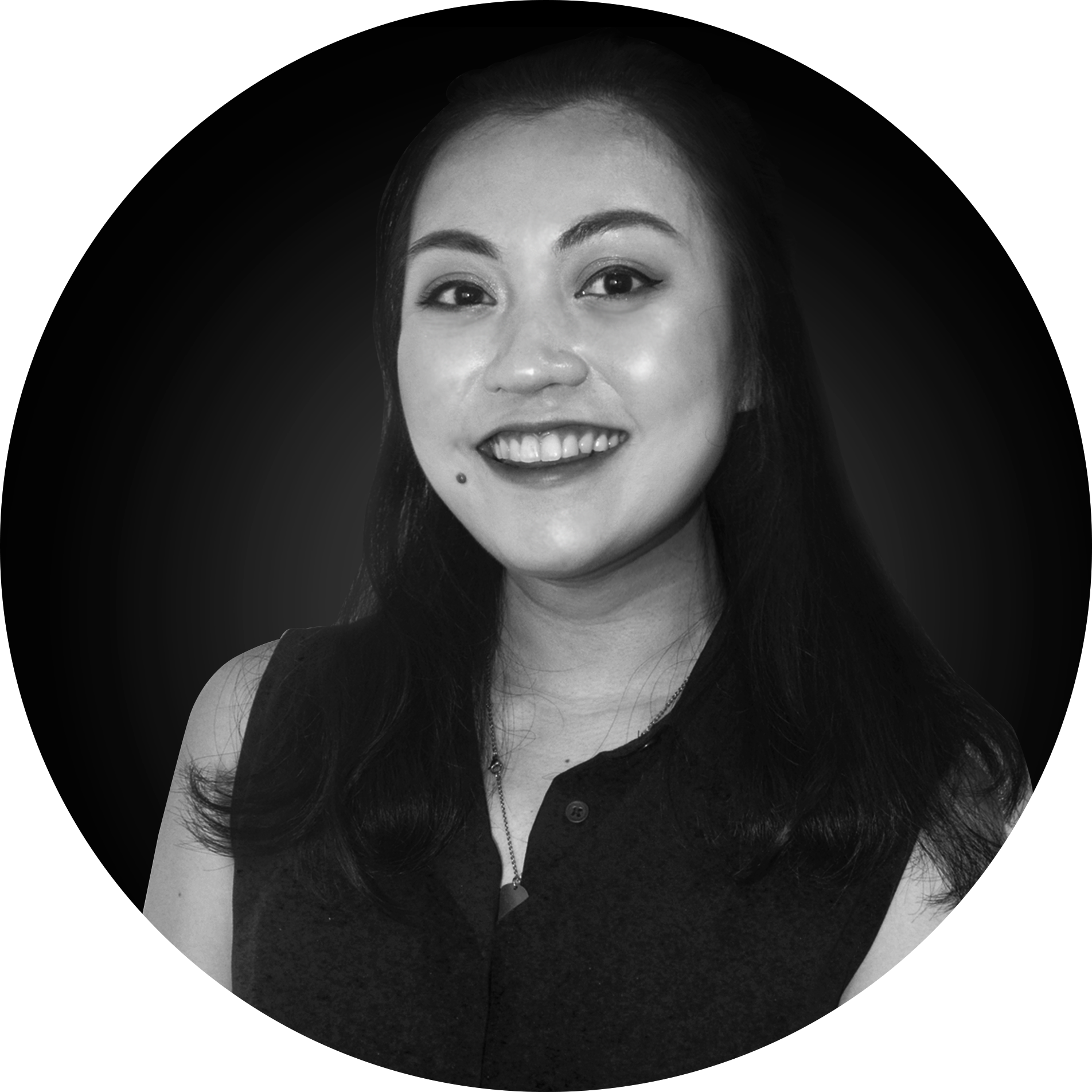 Written by:
Julia Benito
Julia is Calyxta's resident crazy plant lady with an unstoppable caffeine addiction and an ever-increasing love for glitter eye shadow. When she's not staring out the window mulling over the correctness of her grammar, she can be found drawing on eyeliner, watching anime, reading books, or petting strangers' dogs.
Other Products You Might Like: