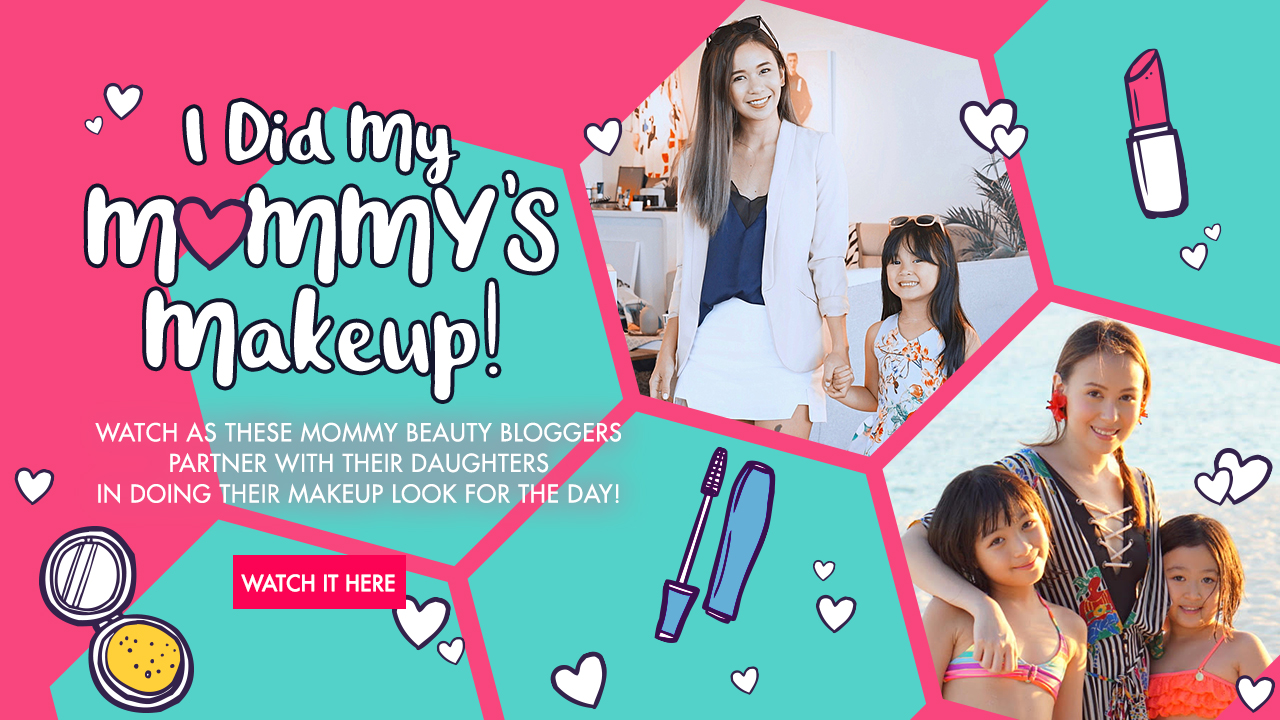 May is all about celebrating the unconditional love of a mother, as mentioned in our first cover story featuring Andi Eigenmann. And because moms are usually one of the first women in our lives to influence our fascination with makeup as little girls, we collaborated with mommy beauty bloggers and their daughters, Shari Poquiz-Macainag (blogger behind The Misty Mom) and daughter, Selene, and Angela Medalla-Yeo (blogger behind Beautylista) and daughters, Mariana and Helena, in doing a makeup tutorial!
The catch? The daughters will be doing their mommies' makeup! Watch their videos here:
Be sure to also join our raffle contest, where we'll be giving away P5,000 worth of mommy-approved products to one lucky reader! All you have to do is enter the giveaway below. Contest runs from May 3 to May 18, 2018.