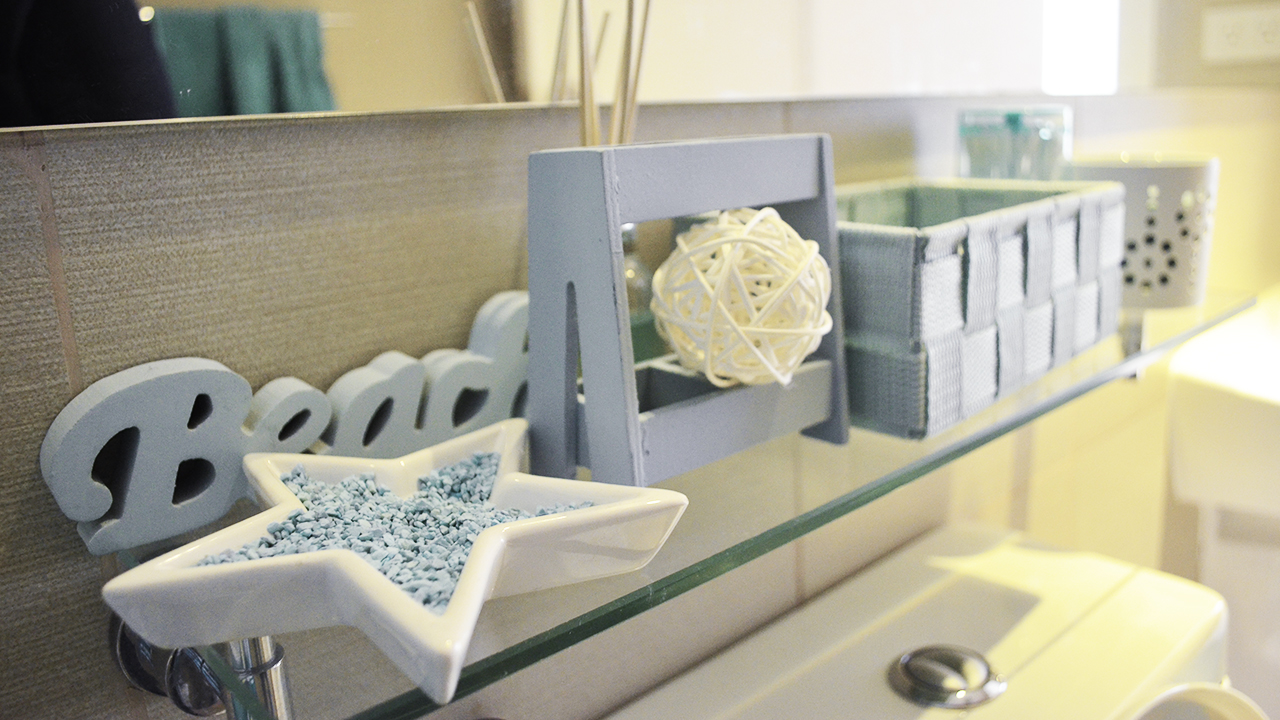 Calyxta's Editorial Assistant, Maan Fernandez, and Graphic and Media Artist, Ming Bagoforo, recently stayed the night at Azure Urban Resort Residences in Bicutan, Paranaque—right after our cover girl shoot with May 2018 #CalyxtaGirl, Andi Eigenmann.
It was an Airbnb unit that we booked through a lovely lady named Julie, to accommodate our cover girl, Andi, her daughter, Ellie, and the whole glam team for the day. Read through the interview as both Maan and Ming narrate their stay.
Can you describe the unit? How many bedrooms were there? How many bathrooms did the unit have? What was the view like? What were the amenities inside the unit that you found convenient?
Ming: The unit was situated at the penthouse of one of the Azure Towers. It had two bedrooms and two bathrooms. The master's bedroom had its own bathroom, and there was one in the communal area. Both bedrooms had floor-to-ceiling windows that faced the skyway.  There was a small dining area and a fully-equipped kitchen. The small living area had an L-shaped couch and a Smart TV (which had access to Netflix, YouTube, etc.)—which is rare in most AirbnB's! There was a quirky vintage phone that actually works. The unit owners had provided a laminated list of possible food choices in the area, which is very helpful if you were a foreigner who isn't familiar with fast food places in Manila.
Maan: We stayed in a 2-bedroom penthouse unit of the Maui Tower that had two bathrooms, a pretty kitchen and dining area, and my favorite—a comfy entertainment area with free Netflix and WiFi! I was able to catch up on one of my favorite Netflix series as a reward after a whole day of shooting our #CalyxtaGirl, Andi Eigenmann, with her cute daughter, Ellie! I also loved how the place had great AC. It came pretty convenient when the whole crew (a.k.a. photographer, videographer, stylists, glam team, plus assistants!) would go back up in the unit after each layout under the very hot summer
sun! Our bedroom view was of SLEX and the Skyway that stretched out until the horizon.
For those who haven't been to Azure yet, what makes it unique? What were the amenities of Azure that you got to see or experience? Was it easy to get to Azure?
Ming: Azure is a private residential condominium complex. It has its own café, bar, gym, and function rooms. But people who live or visit the place come for the man-made white sand beach and wave pool. It feels like you're in a private resort in the middle of the city. For those who don't want to spend 3+ hours on the road to get to the nearest beach, Azure can definitely be a convenient compromise. It was kind of hard to get to since it was in the middle of the bustling Bicutan area and was under the skyway, but if you have a private car, you might not have a hard time getting there. Grab can be booked to and from the place, too!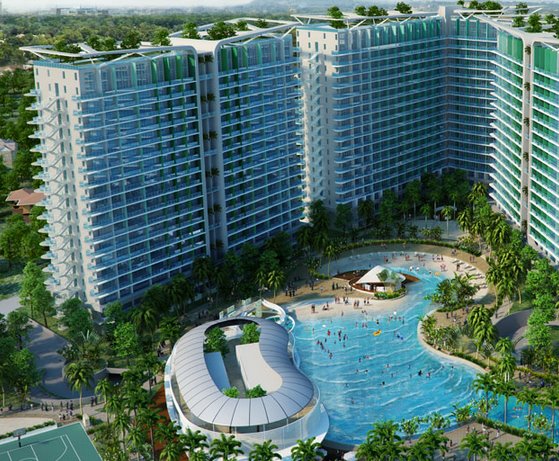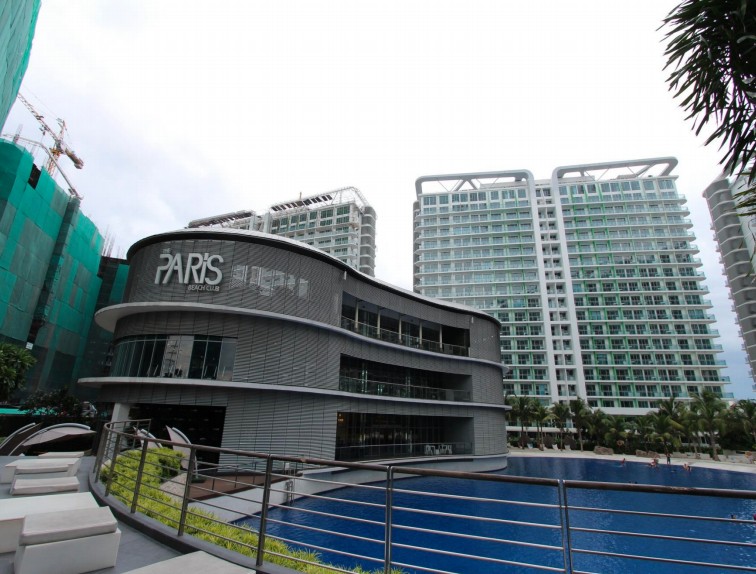 Maan: Of course, Azure isn't Azure if it weren't for their famous man-made beach. Plus, I had no idea they had a wave pool that simulated beach waves! People would actually go there just to catch the wave every Wednesday.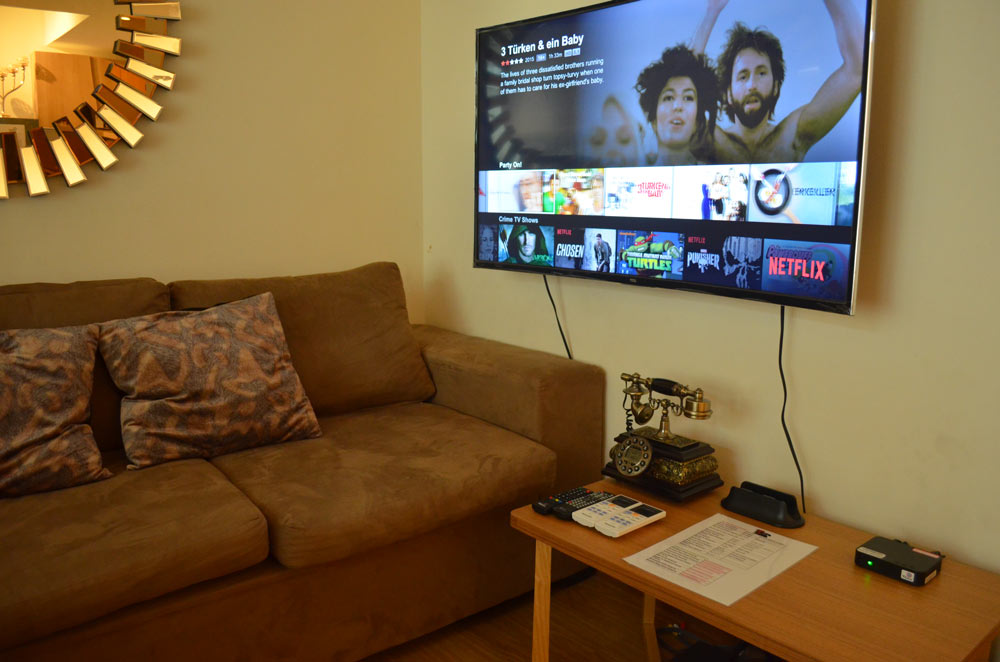 What did you do during your overnight stay?
Ming: Since the unit had Netflix, me and my roomie for the night just chilled in the living room and binge-watched Terrace House while munching on some left-over pizza and tapas, which we heated up using the unit's microwave. You could also directly cast videos from your cellphone since it was a Smart TV. We also got to shoot a little tutorial since we had a lot of space to work with. After my roommate put on her moisturizing sheet mask, we both went into our respective rooms. She opted for the master's bedroom, and I took the other room which had one double-deck bed and one single bed. I liked how the room had glass sliding doors, making it look wider than it actually was.
Maan: I was with our Media and Graphic Artist, Ming, for our Azure sleepover. We binge watched on Terrace House the whole night while eating the leftovers from the shoot. We also filmed one #CalyxtaTipsTuesdays video on how to achieve a soft and seamless gradient lippie look (Watch it here!).
Who do you think can book the Airbnb unit that you stayed in? Is it ideal for family staycations?
Ming: I think the unit is very suitable for big groups like families or barkadas since there was an abundance of space and beds. I think it could accommodate 6 to 8 people.
Maan: It's definitely perfect for slumber parties! One of the rooms had a big and spacey double-deck bed and a bouncy single bed, while the master's bedroom had a comfortable queen-sized bed and its own bathroom. There's a lot of space to move around and do fun activities in the living area. It was a relaxing last-minute staycation for me and Ming!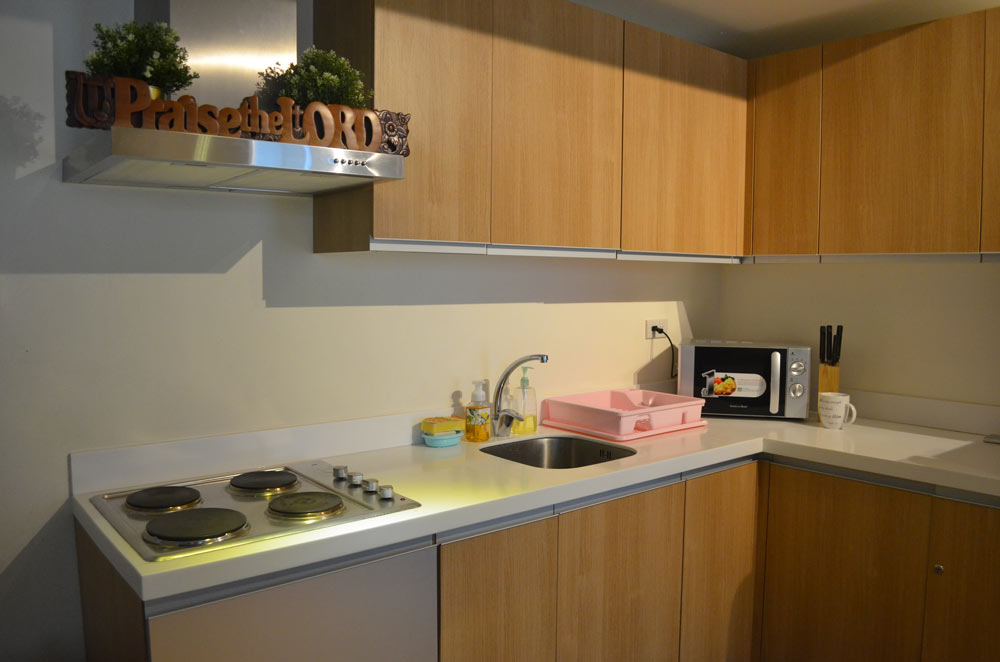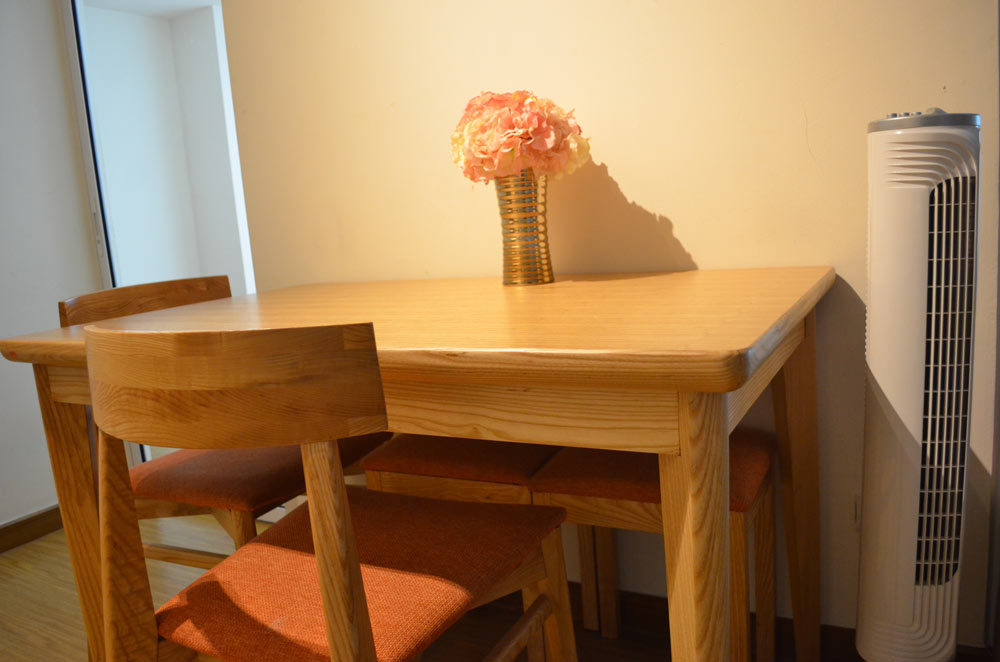 Would you recommend the unit to your family and friends?
Ming: If my family didn't already live in the south, yes I could see myself recommending it to my family.
Maan: For sure! I'd love to stay over and bring my family with me next time.
To know more the unit, check out the details below:
Maui Tower Penthouse 22 by Azure Urban Resort
Contact: Engr. Julie Longos
+65-92317774
[email protected]