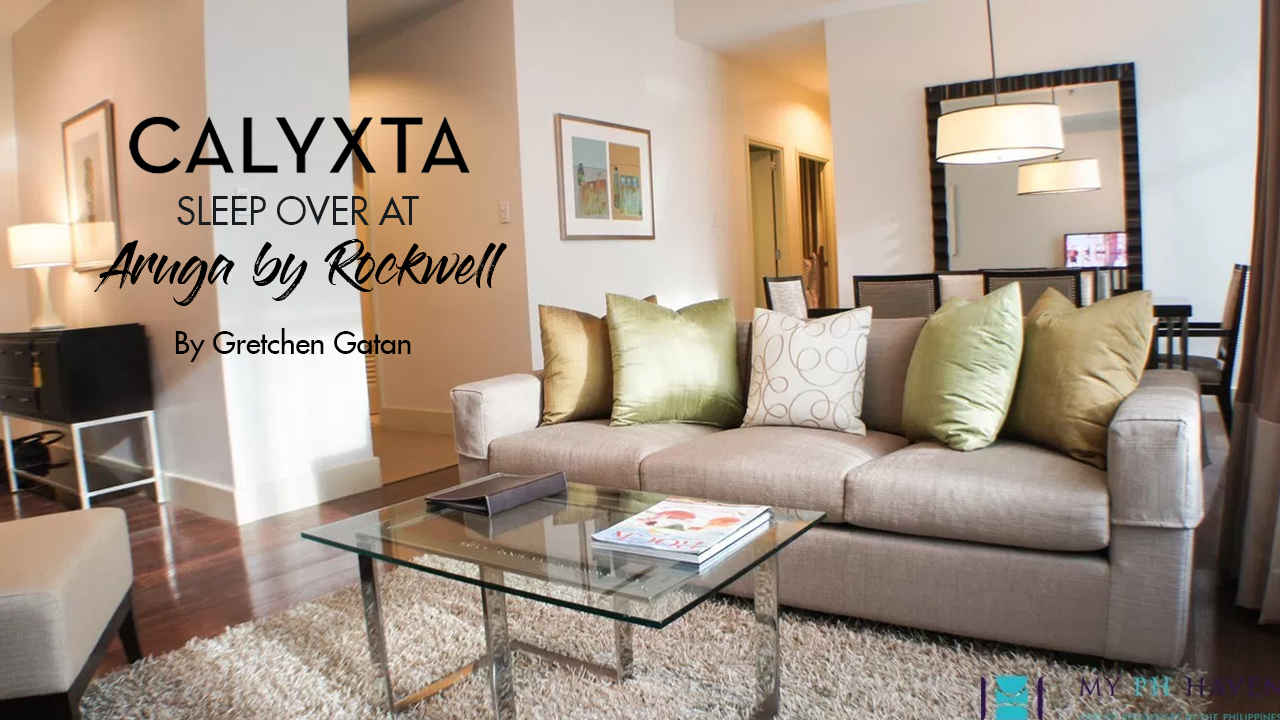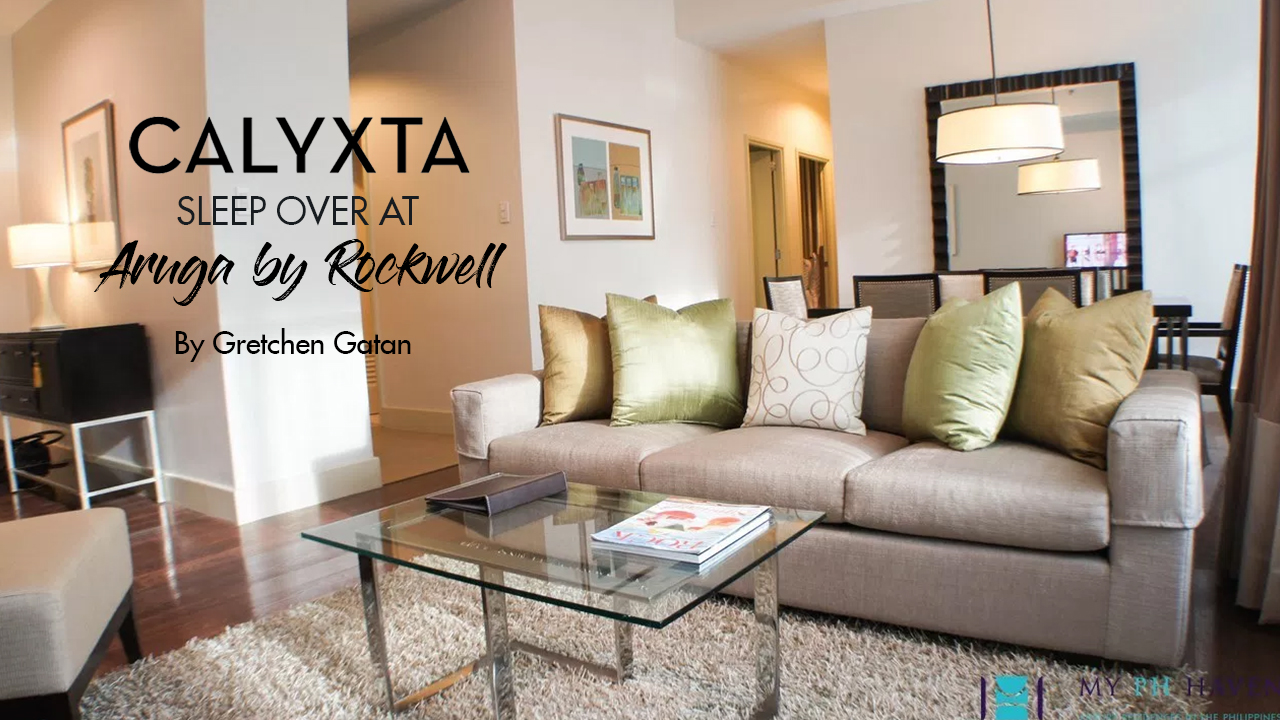 If you've read through our cover stories on March 2018 #CalyxtaGirl, Laura Lehmann, you'll find that our cover girl shoot was held at Aruga by Rockwell, a serviced apartment right beside Power Plant Mall which boasts 114 fully furnished units that give off a contemporary Asian style infused with Rockwell's signature of sophisticated interior design.
Aruga by Rockwell was crafted to suit the needs of every kind of traveler—with units ranging from studios to one and two-bedroom accommodations that can fit the lifestyle of a jet-setting individual or a touring family.
Checking in at 10 in the morning was a breeze and took less than five minutes—I was running a little late from traffic, and so it was Calyxta's Editorial Assistant, Maan Fernandez, and Graphic and Media Artist, Ming Bagaforo, who handled it for me. In fact, when I arrived, they already had our unit's card key and were ready to head up with our shoot materials. The receptionist and guards were so warm and welcoming, and refused to let us carry anything as their bell boy assisted us to the two-bedroom unit.
Every time someone from Laura's glam team arrived, we didn't even have to go down and meet with them because it was Aruga's staff who personally assisted each one and brought them up to the unit. Even parking was easy, as they offered complimentary parking for us to use.
After the shoot, which ended a little past 5pm, Ming, Maan and I had enough time to rest a bit and watch TV. The rooms had such an intimate feel, because although the cuts weren't very big, it was enough to give you that much-needed cozy staycation. The rest of the unit was spacious—from the living and dining rooms, to a kitchen complete with all the appliances you'll need for a long-term stay (including a microwave and coffee maker!), to a laundry room with a washing machine, dryer, and ironing board. The tiled bathrooms reminded me of a five-star hotel, where Aruga provided towels, toiletries, and fluffy bathrobes!
For dinner, we dined in Ooma, which was conveniently located in the same perimeter. As much as we wanted to go around Power Plant Mall after, we were all tired from the shoot and decided to head back up to our unit, where we shot a couple of #CalyxtaTipsTuesdays. Check them out below:
The best part of the night, at least for me, was falling asleep on a snug, high thread count bed generously covered in soft pillows. It was such a good sleep that waking up the next morning to get ready for work was a struggle.
Right before checking out and heading to the office, we made sure to take full advantage of the complimentary breakfast buffet at Mesclun. Even the dining experience was pleasant, with a waiter gladly heeding all of our requests.
Due to time constraints, we could no longer check out the rest of the amenities like the swimming pool and gym. We would have loved to take a quick dip or work out a bit, but since we didn't get to anymore, maybe we can do it next time! If you want to know more about Aruga by Rockwell, visit their website here.