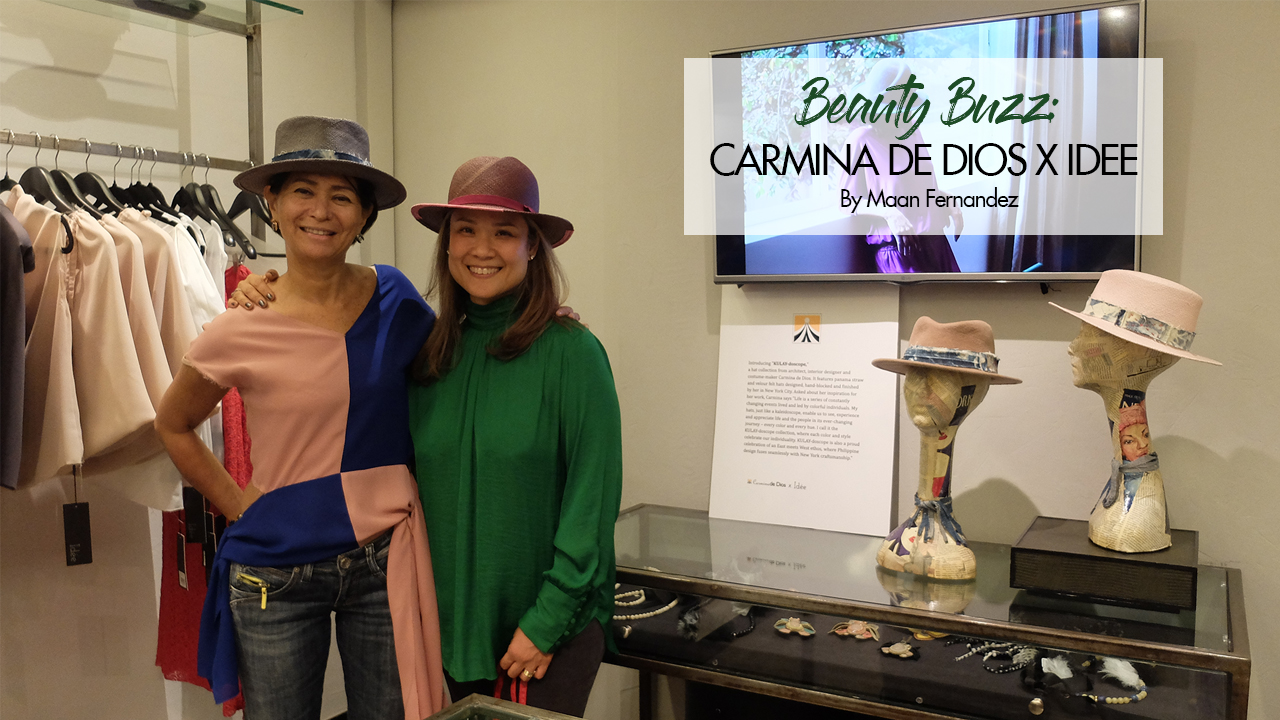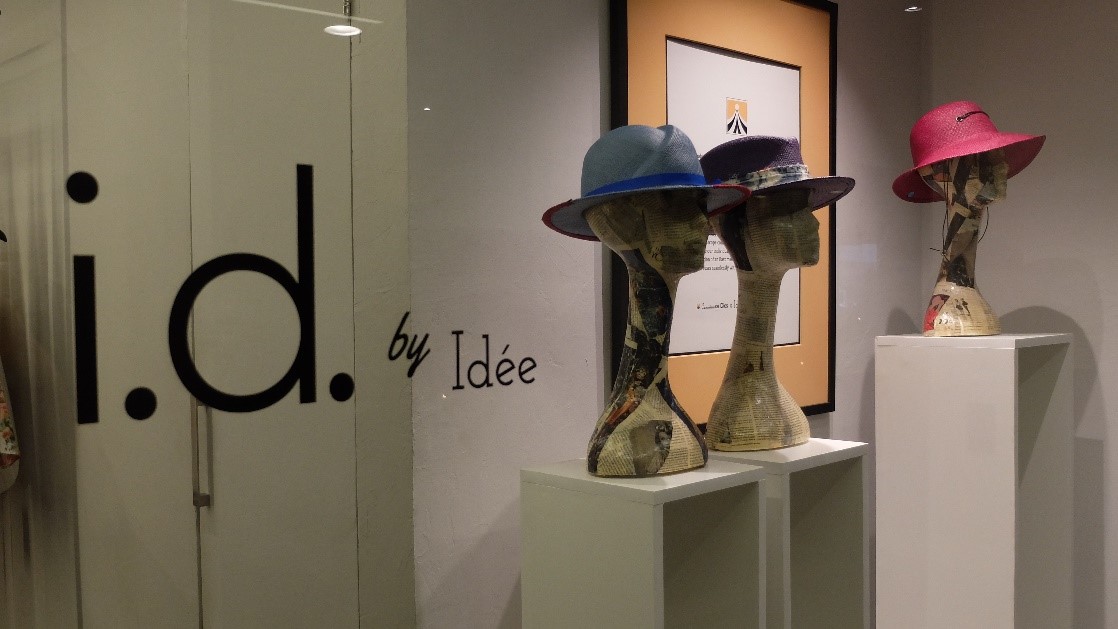 "KULAY-doscope," a unique collection of hats by architect, interior designer, and costume maker, Carmina de Dios, officially launched its collaboration with Idée Clothing Store last October 4, 2017. The stunning collection where Philippine design fuses seamlessly with New York craftsmanship features panama straw and velour felt hats, all of which embody unique characters.
It was such a sight to see everyone trying on the stunning hats from the collection as Carmina de Dios herself warmly entertained each and every guest with a free hat fitting and consultation.
Calyxta Conversations with Rica Lorenzo
When did Idee start? And what was your inspiration behind it?
Okay, so it started two years ago, actually on the 17th of October. Exactly two years ago. And it was just a spur of the moment decision to open the store. Simply because this space became available. My family owns this building, and one day, my brother just said, "Rica, are you interested in this space?" and I've actually been toying with the idea of a store. Only because I wanted some kind of hobby because my job really is to take care of the family's fruit business—bananas and pineapples. So, I said, "Okay, maybe I'll put the store." My office is just across the corridor, and the idea of a store across and in the same building as me, where I would never
have to go to the malls, because I don't really like the malls—so I said, "Okay, fine!" and that was two years ago.
In the beginning it was Idee, and it still is called Idee. But our styles have evolved from black knits, to very colorful knits, to a lot of woven pieces, and then we also have men's items and bags—bags by various people, not just our own. We have bags by Maimai Cojuangco, which are Italian-made. Also, we have other Italian bags that we are going to be launching very soon. We have semi-precious stone necklaces, and we have, clearly, the hats. So, we've really expanded beyond simply clothes. And now, the clothes that
are currently hanging on the racks are not "Idee" per se, they're called "I.D. by Idee."
This is a diffusion line that we launched some months ago for a younger set of people. We've had two or three collections of I.D. come in since then and once we've completed this, maybe by early next year, we will go back to Idee—the mother brand. And I'm excited because the mother brand, the next collection like the 6th that we're going to have under Idee, would be now finally designed by me. There'd be cotton, linen, and denim, which are the three fabrics I like best. So, there you go! I'm very, very excited about this whole thing.
What does Idee mean? Where did the name come from?
Idee in French and Italian, depending on how it's pronounced, is ideas. That's all it is. In Italian it's, "Ee-dey-yeh" and in French it's, "Ee-deh." So, it's a little tricky. Most people pronounce it as "Ay-dee," but it doesn't matter. Just as long as they come, you know, it doesn't really matter how they pronounce the name of the store.
How did you conceptualize it? What was your design inspiration behind it when you were starting?
Keep it simple. Because when we had this space, I wanted just metal—because I didn't want to complicate it. I didn't want it to be anything which in the end would compete with the clothes. So the clothes themselves had to be the ones to stand out. It's really all about the clothes. And then in the middle, we have for the accessories. While it seems so structured in a way, there' so much versatility because there's nothing that stops us from putting whichever. Just like before, there was a time we had scarves. We didn't have anything on our racks except for scarves hanging, not on hangers, but tied. There was a lot of flexibility. Our display window is so easy to fix.
How about curating the brands, what's your process? Or how do you curate or discover brands that you'd like to have available?
Wala lang! What I like—that's my main guiding principle. If I like it, I'll consider carrying it in the score. So, we've tried CJ Cruz, Sophie
Borromeo, we've had Bea Valdez several times. For Bea, it was not just her clothes. We also have her broches, some bags. Oh, Victoria Yabut—our current one. We have her bags, also her pouches. It's so fluid and improvisational. We're going to do Linea Ethnica, because I like some of the weaves. But we're doing it with denim, because I like denim. I'd rather use denim than knits, which is the usual combination that she uses. So this time I'm putting it on denim. Maybe we'll have some real designers—I don't mean real, as if the others are not. But I'm talking about the older ones; more established like Inno Sotto, Pepito Albert, etc. We're going to have racks by them, too.
How did you meet Carmina?
Completely by—well, not really by chance. Her older sister, Mitzi, is a friend of my younger sister, Isa, through Silverlens Gallery here. I was in Florence then. Mitzi and Carmina were going to be in Florence as well, and so, Isa texted me. She goes, "Listen, my friend's coming. Can you take them out one day?" So, that's it! And then when Carmina was saying that she was staying in New York where she works for this and that, she mentioned, "I also make hats." And I said, "Hats!" —that's one thing I've not thought of. So I told her then and there if she can make hats when she comes home.
What do you like most about the current collection of the hats?
Everything! I didn't collaborate on the design, but Carmina shared the styles with me from the get-go. I knew what they were going to look like and she cleared it with me, "Are these styles okay?", because she had several and I narrowed it down. I was part of the selection process. When it came to the actual colors, she also mentioned what colors and asked me what I thought of them. Naturally, there's a little bit of me and a lot of her. But at least, like a part of that same basic principle, if I like it, the store will have it. If I don't like it, it's not going to be in the store.
Okay, last question. Do you have any collaborations or plans for future collections?
Well, very soon. We have Tinka Winka, a very young, new brand with denim jackets that are all embroidered. We're going to do that. And then, Linea Ethnica, but this time in denim. Then, with Bea Valdez, we're going to have a new line with new stuff. Maimai Cojuangco will do a second round of her bags. We'll also have another bag collection from Florence called, Scuola del Cuoio, which we're also launching some time in November. So, those are all sunod sunod, whichever comes first. While we have to constantly offer something new, we can't offer it all the time because people will get sawa because it's also the same people naman that we invite to the launches. We do have a growing database and mailing list, except that basically we can't keep inviting every week.
Calyxta Conversations with Carmina de Dios
Can you tell us a little bit more of your design process?
My design process is very organic. It evolves and it's very visual. Just like today, this event started at 3? But until 1 o'clock, I was still shaping as I was setting up the space. I was still designing as I decided on which hats should go together. So, yes, it's very visual. I start with a concept first and I get a lot of inspiration from nature. And then, from there, it just evolves. And I always, always, always like to highlight our individuality—
how each person is different. So, when I design, I'll make five styles or three styles, which have to be complementary but different at the same time. I want to be able to design for a tall person, a petite person, a very casual or rugged person, So, it's always, always like that. And then from there, I edit, I add.
Is there a certain style that you're drawn towards to?
I like distressed. Have you heard of wabi sabi? It's a Japanese term. I don't know exactly, but the concept is you just let something age, and allow it to get its own character. It's the acceptance of imperfection. I like that. Just let things age.
When creating your hats, are you more of a morning person or a night owl?
Night owl! Oh, yeah. I work when it's very quiet, and I'm the only one awake.
In terms of this collection, since it's a collaboration, how did you guys work together in coming up with these specific designs?
It's such a pleasure working with Rica. She's very specific in terms of what she wants—the quantity, the general direction. But she gave me the freedom to design whatever I want and after she'd be like, "Oh, okay. Maybe we won't do it this way, let's do it some other way." But, she started with, "What do you want?" and she allowed me to express myself.
Not everyone really knows how to wear a hat, and I think it's more of that than not really wanting to wear one…
Yeah! It's intimidating.
So, how do you work around it? How do you convince people to try it out?
It's really just all about proportion. In confidence, you will learn it. It took me about a year to really feel comfortable wearing hats. You just need to know what goes well with your face and that's practice. You just keep on trying, just keep wearing, and little by little you'll get used to it. Maybe wear it going to the deli? Just wear it during short trips, and eventually, you'll get used to it. Plus, it protects our skin from the sun!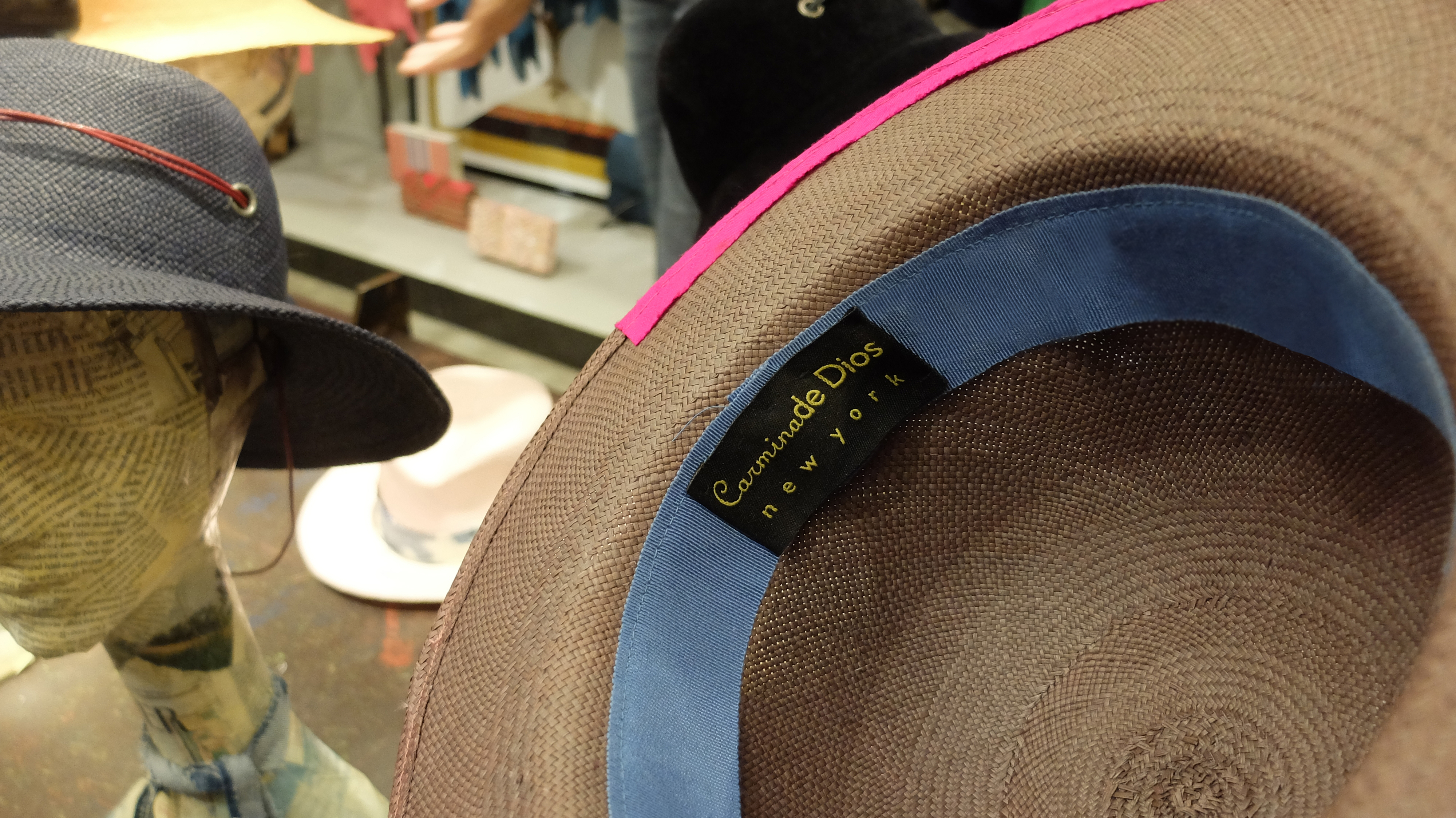 How do you care for the hats?
Well, if you're able to have a hat stand, then, I would store it that way. Or in a hat box. And normally, you rest it on its crown, so you don't harm the brim. Especially for something sculptural. Don't forget to dust your hats with a soft-bristled brush every once in a while.
Last question—do you have any future, upcoming collections?
Yeah, Rica and I are talking about doing the next one! So, yeah, we'll see.
Check out the exclusive collection over at Idee Clothing Store—located at the ground floor of Lapanday Center, Pasong Tamo Extension, Makati City.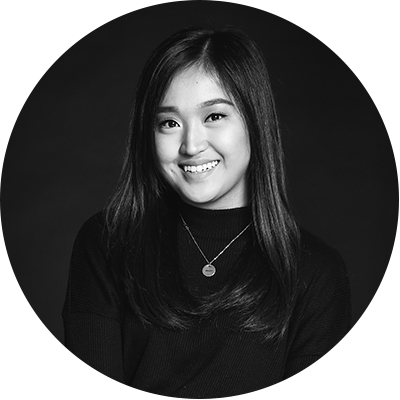 Written by:
Maan Fernandez
EDITORIAL ASSISTANT
Maan loves her a good brow pencil, mascara, tint, and anything pink! She has combination skin, so a trusty oil blotter is all she needs to keep her t-zone in check. She'll never get too old for a trip to the amusement park, and a half-dozen basket of Garlic Parmesan wings is the key to her tummy!