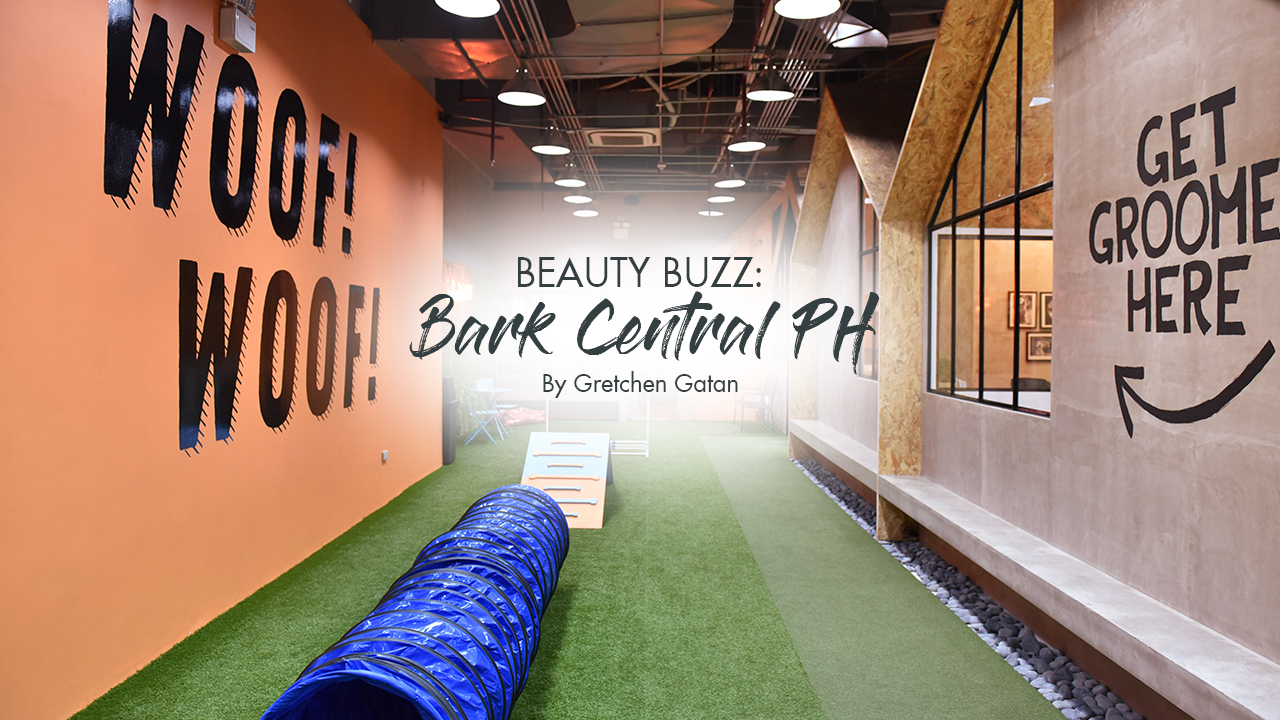 I remember when I was still in college, and I used to bring Booboo a lot to Eastwood Mall because they were one of the few malls back then who allowed pets. I loved having him around while dining out or going shopping, but I also remember thinking to myself that Eastwood needed a place to make it even more fun for dogs and their owners. Like maybe open a doggie cafe and grooming center, where owners could have a cup of coffee while waiting for their dogs to be groomed, or a doggie day care service where owners can leave their pets in safe hands for a couple of hours if they decided to suddenly watch a movie.
It was an idea that I always held on to, which is why when Bark Central launched their indoor dog park early this year (the first indoor and airconditioned dog park in Metro Manila!), I was more than thrilled. Here was my vision from many years ago coming to life!
We had the honor of being the first people to use Bark Central last January when we did our cover girl shoot with Carla Abellana. The place is huge, and includes not only the park itself (complete with an obstacle course that can help train or exercise your dog), but also a cafe that serves comfort food and overlooks the grooming center, a pet supplies shop, and a function room where your furry friends can celebrate their birthdays!
Their grand launch took place last February 3, 2018 where bloggers, influencers, and friends visited the place to enjoy its facilities and encourage their dogs to socialize.
What makes Bark Central even more unique is their highly trained staff who closely monitors each dog, and so that every dog can walk around leash-free. I was so amazed during our shoot when Booboo pooped on the artificial grass and in seconds, a staff member cleaned it up right away. Like just when I was about to grab plastic from Booboo's doggie bag of things, I was surprised that the poop was already gone! They had a spray that instantly cleaned up everything and left the grass spotless and odorless.
If you're a fellow dog lover, I highly recommend checking out Bark Central. It's honestly the perfect place to bond with your dog, and your family and friends! Bark Central is located on the 4th floor of Eastwood Mall. For more information, you can follow them on Facebook and Instagram @BarkCentralPH or visit www.barkcentral.ph.