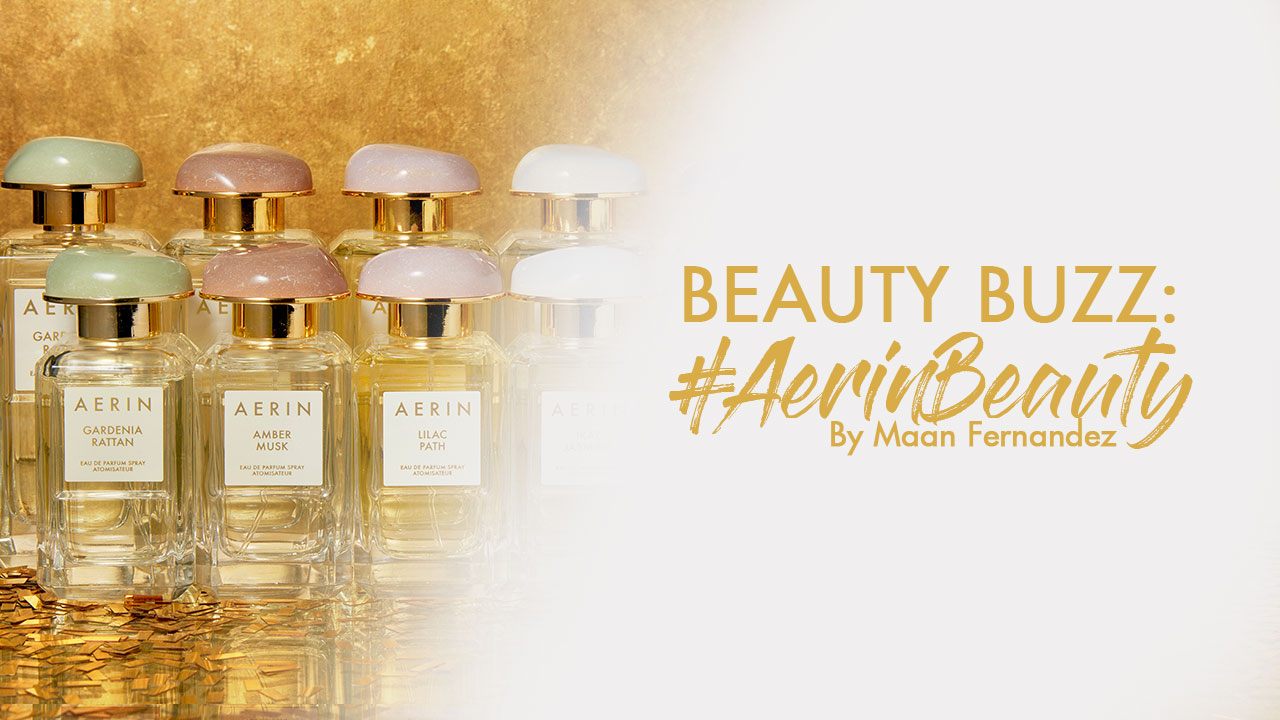 AERIN Beauty recently graced the Philippines with its very own line of luxury fragrances – beautifully inspired by Aerin Lauder's life and memories. It shouldn't come as a surprise if the name rings a bell, especially if you're a big beauty girl. As the granddaughter of THE one and only, Estée Lauder, beauty, brains and creativity no doubt runs in her DNA.
Though some would deduce that things were handed to her on a silver platter just by being the granddaughter of a beauty empress, it's her genuine creativity that allowed her to work her way up on her own—becoming the Senior Vice President and Creative Director for the for the Estée Lauder company, before eventually branching out and launching her very own global luxury lifestyle brand, AERIN, in the fall of 2012. Her brand isn't limited to simply beauty—she continues to develop curated collections in the worlds of fashion accessories and even home décor.
"The effect of scent is really interesting; It can create a mood and change a feeling immediately. I wanted to create a modern wardrobe of fragrances – fragrances that can be very personal to the woman who's wearing them." – Aerin Lauder, Founder and Creative Director, AERIN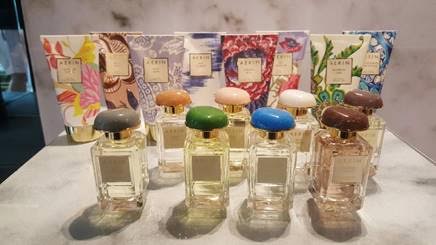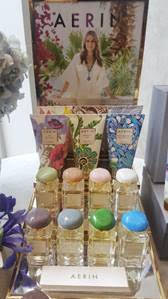 The exquisite fragrance collection comes in nine unique scents: Gardenia Rattan, Amber Musk, Lilac Path, Ikat Jasmine, Evening Rose, Iris Meadow, Waterlily Sun, Mediterranean Honeysuckle and Tangier Vanille. Each scent was inspired by Aerin's passion for flowers, travel, fashion and design. You can even opt to mix and match the different fragrances to create your own personal scent, and come in an Eau de Parfum spray and body cream variant.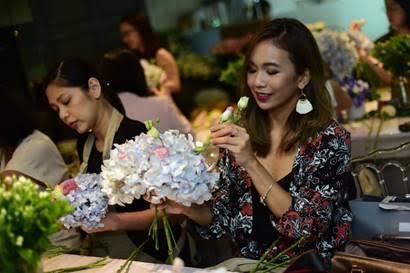 AERIN partnered with Te Amo Floristeria, a local luxury floral boutique, for an elaborate flower arrangement session. Guests like Shari Macainag of The Misty Mom enjoyed learning how to create their own beautiful bouquets inspired by the lovely scents from the collection.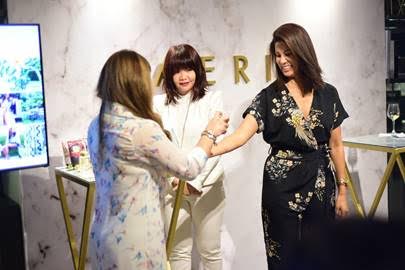 Here's blogger and TV host, Tricia Centenera, with the amazing team from Estée Lauder who gladly helped guests discover their unique AERIN fragrance combinations by mixing the available scents together.
The AERIN Fragrance Collection is available at selected Estee Lauder counters including Rustan's Makati, Rustan's Shangri-la, and SM Megamall.