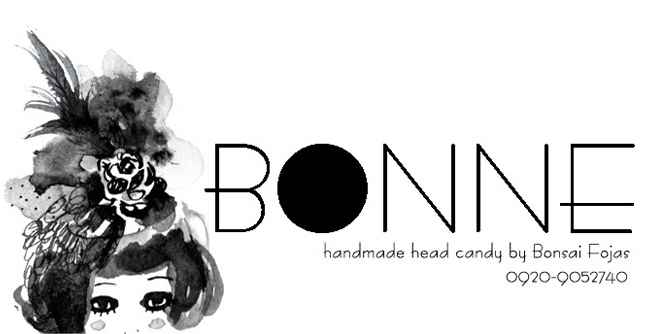 Bonsai Fojas Balbos is the ultimate multi-hyphenate and tells the most unconventional story on how she went from being a copywriter to suddenly designing headpieces for fun (after winning a sewing machine during an office Christmas party raffle) and acting as a design consultant for a clothing line for little girls. In this quick interview, she shares her journey of how it all began, the inspiration she gets from her grandmother, and what her next big project is.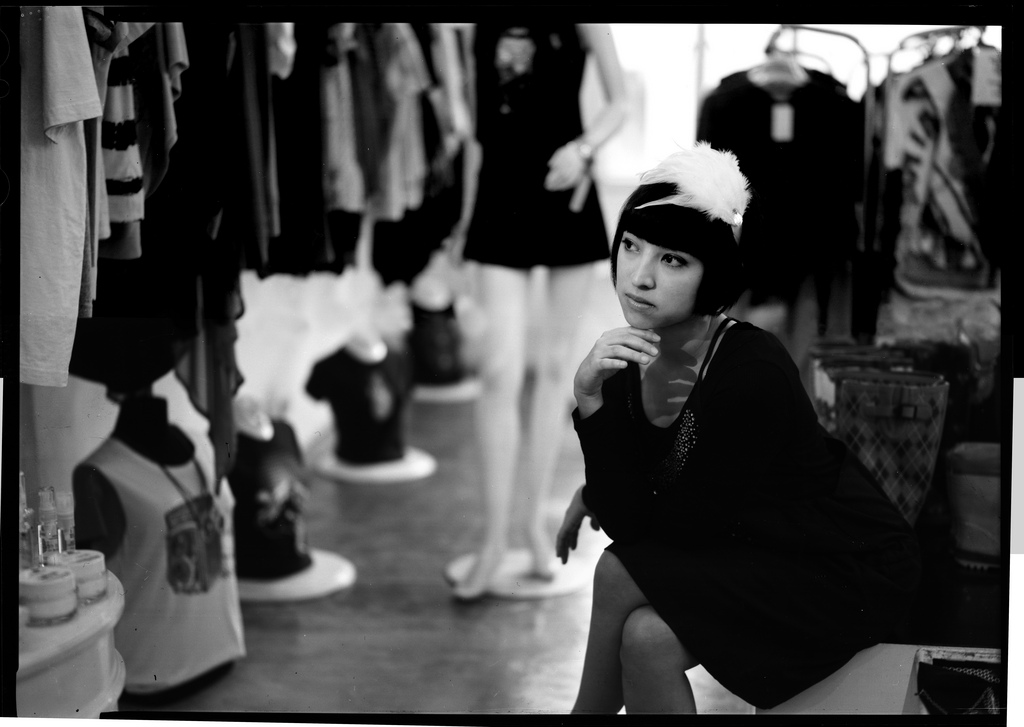 1. How did you start in the industry and what made you decide to focus on designing headpieces?
It started in 2005 when I won a sewing machine at an office Christmas party raffle. I practiced making my own clothes with it. I was a copywriter in advertising then. Since my line of work took up so much time, I couldn't really sew clothes from scratch. Browsing online, I stumbled upon handmade fascinators. The pieces reminded me of the 1920's Ziegfeld girls and 40's Hollywood glam. The pieces had feathers, sequins, beads—I was hooked.
I just absorbed everything I could online. Aside from headpieces, I learned how to make tutu skirts, lace cuffs, shoe clips and brooches-things that I also love to wear. I eventually formally studied sewing and pattern making to hone my skills.
What started out as a hobby evolved into a small business in 2009. A makeup artist friend of mine, Mica Tuano saw my pieces and suggested that we collaborate on a photo shoot. Once I posted the photos, the pieces were sold instantly. We've been doing our own fashion shoots ever since, collaborating with photographers, models and stylists.
2. Who are your inspirations and why?
I'm an old-fashioned gal. I am very much into vintage. I love looking at my grandmother's old photos. When I was a little girl, I would often find myself mesmerized by the sophisticated ladies wearing hats and gloves. So my designs are mostly vintage-inspired ranging from the 20's to the 40's. I love glamorous Ziegfeld girls, fabulous fashion icons, and eccentric women of the 20th century. That would be the likes of Louise Brooks, Coco Chanel and Marchesa Luisa Casati.
3. What's your favorite design so far and why?
I would say the Noir collection I did 2 years ago. I explored mixing materials like leather, lace and French netting. It also felt like my most mature and sophisticated collection compared to all the fun colorful pieces I had made in the past.
4. What's your next big project?
I focused on taking care of my daughter for the past 2 years
and I am currently working on my first collection. So I am pretty excited about that.
5. In your free time, what else do you do?
I am also a design consultant for Mari Maru-a clothing line for girls aged 1-7. My partner and I launched it last year. We come out with 2 collections a year for Holiday and Summer and you can find us at the CuraV trunk shows.
Artist Stats:
Skin: Combination
Hair: Wavy
Can't live without: Mac Lingering Brow Pencil
Favorite Calyxta find: Odbo Protection BB Cream