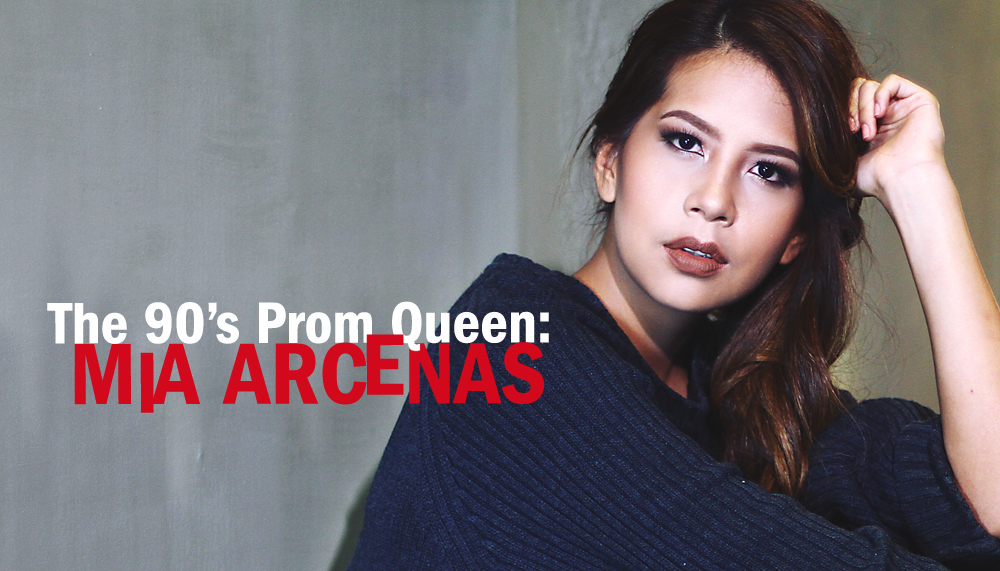 Photography TONI DESPOJO
Make Up ARNAULD ECHEVARRIA
Hair GINO FONGHE
Videographry EZEKIEL SULLANO
Style BLAQ MAFIA
Special thanks to THE HENRY HOTEL
By Racquel Narciso
If you follow the local fashion scene, then you probably caught the highlights of last week's Manila Fashion Festival. A relatively new fashion event, the show featured some of the country's talented young designers including our November Cover Girl, Mia Arcenas, who wowed the audience with her latest line of resortwear. Mia lit up the runway with vibrant colors, bold florals, and shimmery gold dresses and jumpsuits, true to her design philosophy that conveys ease and luxury without the pretense. "It's all about relaxed fun," she explains. "Beautiful and wearable fashion fit for women who love to travel and explore."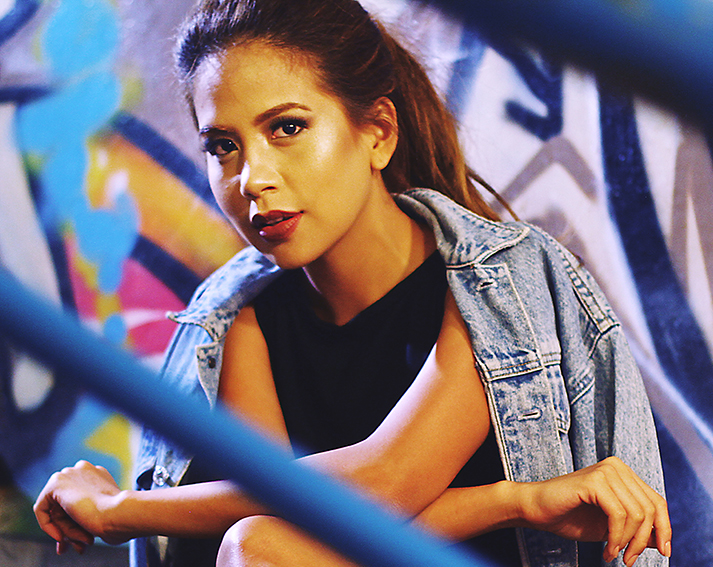 Mia got her start in the fashion world very early in life. Her mother was the brains behind the successful Ferimar Import-Export company, creating costume jewelry and handbags for top brands such as Kate Spade and Marni, to name a few. As a child, Mia would tag along to attend fashion shows and trade shows all over the world.
Back home in Cebu, little Mia would spend her days at the office. "The design room was my playground, and in fact the whole factory was," she recalls. "I was always intrigued by everyone's job in the factory. I remember I used to sit with the sample makers, and help them make necklaces, sew beads onto a bag, or simply pack finished goods. Little did I know, those things were the main driving force to my passion for fashion today."
The biggest driving force of all would be Mia's mom, who would take Mia's crayon-rendered sketches and produce them, nurturing her daughter's creative confidence at a young age. She also gave ten-year-old Mia her very first lessons on style.
"She always told me to build my wardrobe. She told me it was always better to invest in key and classic elements that would last you a lifetime, rather than trendy, fast-fashion pieces that quickly faded as seasons changed."
"Because of my leadership style, my staff and partners feel that we can always change things around
After a course in Apparel Manufacturing Management at the prestigious Fashion Institute of Design and Merchandising in Los Angeles, Mia returned home to begin her fashion career in earnest. Today, she is the VP of Marketing and Operations of her mother's company as well as the Creative Director of her own brand, MIARCENAS Clothing and Fashion Accessories, where she produces the embellished kaftans and exclusive prints which have become her trademark.As a designer, Mia isn't interested in competing with high-fashion brands. She would rather stay true to her aesthetic and trust her intuition — something that hasn't failed her yet as she gains a foothold in her chosen niche. Mia draws inspiration from our own Philippine islands, seeing all the potential it has to offer the world. "I am inspired by the people, the seas, the mountains, forest, and all the other wonders we as locals still have yet to explore," she gushes, citing local greats such as Kenneth Cobonpue, Vito Selma, Jun Escario, and Cary Santiago as her biggest creative influences.As a leader, Mia describes herself as "autocratic but participative". She makes all the key decisions, but makes it a point to encourage input and involve her team members in the process.
Being an entrepreneur makes free time almost an alien concept. "My mind is constantly ticking, connecting with new people, possible partners, creating fresh ideas, building determined teams to deliver the best service and products under my brand/label. I am constantly reading, researching, observing the way people do things, what they like to wear, what colors look best on different types of women," she rattles off. This state of being always-on has become second nature to her, even as she hangs out with family and friends. "If it's a Wednesday night in Cebu, I salsa," she grins.Mia takes all her accomplishments in stride and has no plans of slowing down. "I still don't feel like I have reached my goals yet," she says, with full certainty that the opportunities will present themselves as long as she keeps doing the work.It's quite unusual to see this kind of quiet self-assurance in someone so young.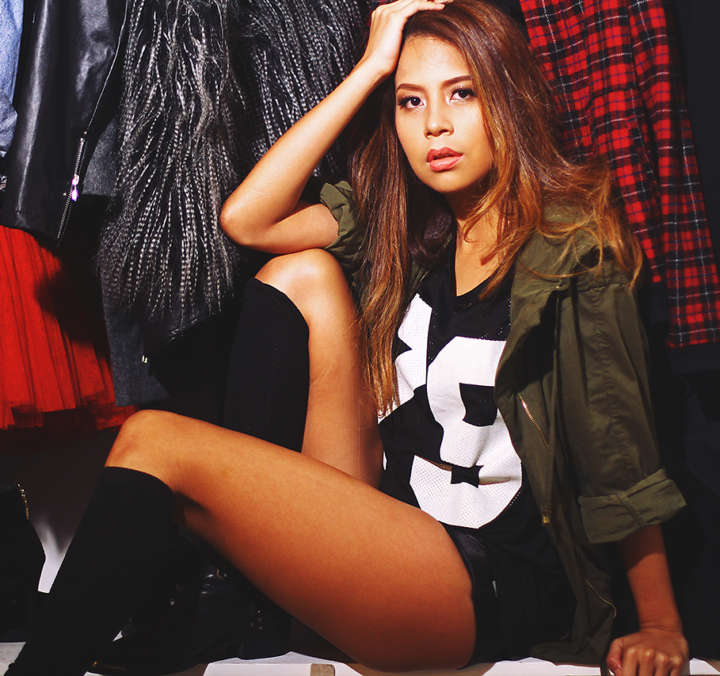 In her mid-twenties, Mia doesn't feel the need to pander to the glitterati or chase a trend. Her designs aren't of the sort that sacrifice comfort for beauty. In fact, she goes for silhouettes that will flatter all body types and not have you tugging at things, worrying about a wardrobe malfunction.
"What looks best on a woman is anything that she is 100% comfortable with."
Perhaps it's because she grew up in the fashion world and has become so familiar with its ins and outs. Maybe it's because she had a strong role model, who encouraged her to create with abandon. Or maybe it's all of the above and Mia just knows who she is and what she wants. "The secret to my success is doing things from the heart, every single minute of every single day."
One look at her designs and you'll know that what she says is true. This dusky Cebuana is laying claim to her corner of the fashion space as the ultimate island girl, the daughter of summer, where balmy breezes blow and waves lap languidly against the shore.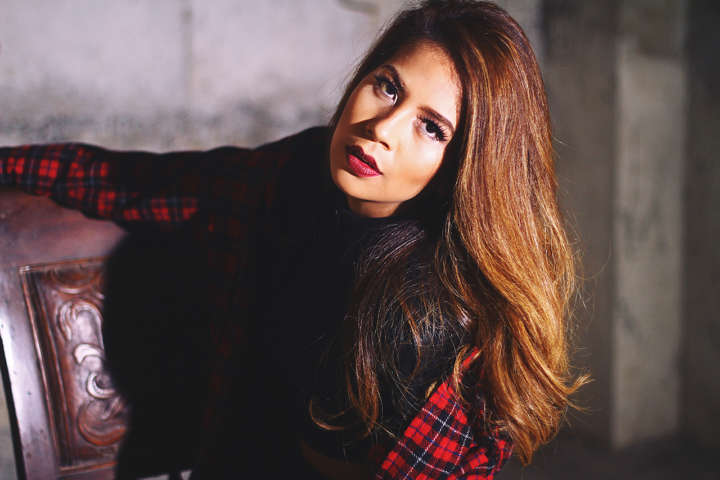 "I am inspired by the people, the seas, the mountains, forest,
and all the other wonders we as locals still have yet to explore."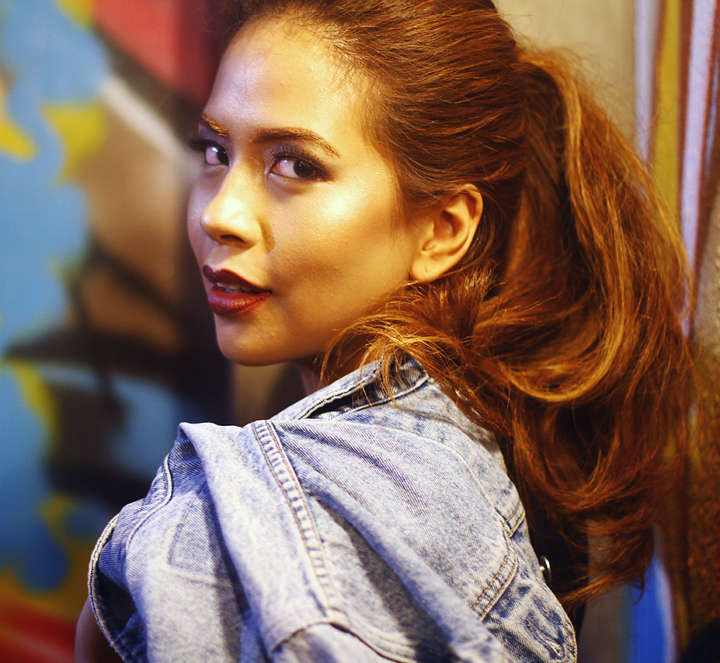 What's your beauty routine?
Exfoliate
Moisturize
Facial Sun cream or a light BB cream w/ SPF
Cheek tint
and a peach-pink lippy.
When do you feel the most beautiful?
After a good work out and when I am at the beach.
What for you is a Calyxta Cover Girl?
A Calyxta cover girl is one who is not your typical face of beauty but someone who exudes beauty in unique ways, through action.