Shooting our July 2018 #CalyxtaGirl at Clover PH Suites in Eastwood was such a breeze that when we ended way before schedule, Maggie Wilson's husband himself, Victor Consunji, had time to settle in, grab a few slices of pizza, and wait for our interview to finish. It just so happened that Maggie and I had begun talking about her passion project, Casa Consunji, a home décor store and café she'll be launching in her neighborhood soon. While hosting, modeling, and posing for photoshoots seem to be the norm for our cover girl, Maggie was quick to point out that interior designing is her day job, and that she works together with Victor in making the homes that he builds have a tropical touch—an aesthetic very evident in Maggie's designs.
Closing off this month's cover stories, Maggie excitedly talks about her passion project, her work dynamic with husband and business partner, Victor, and what it's like to be a #PowerCouple both in the office and at home!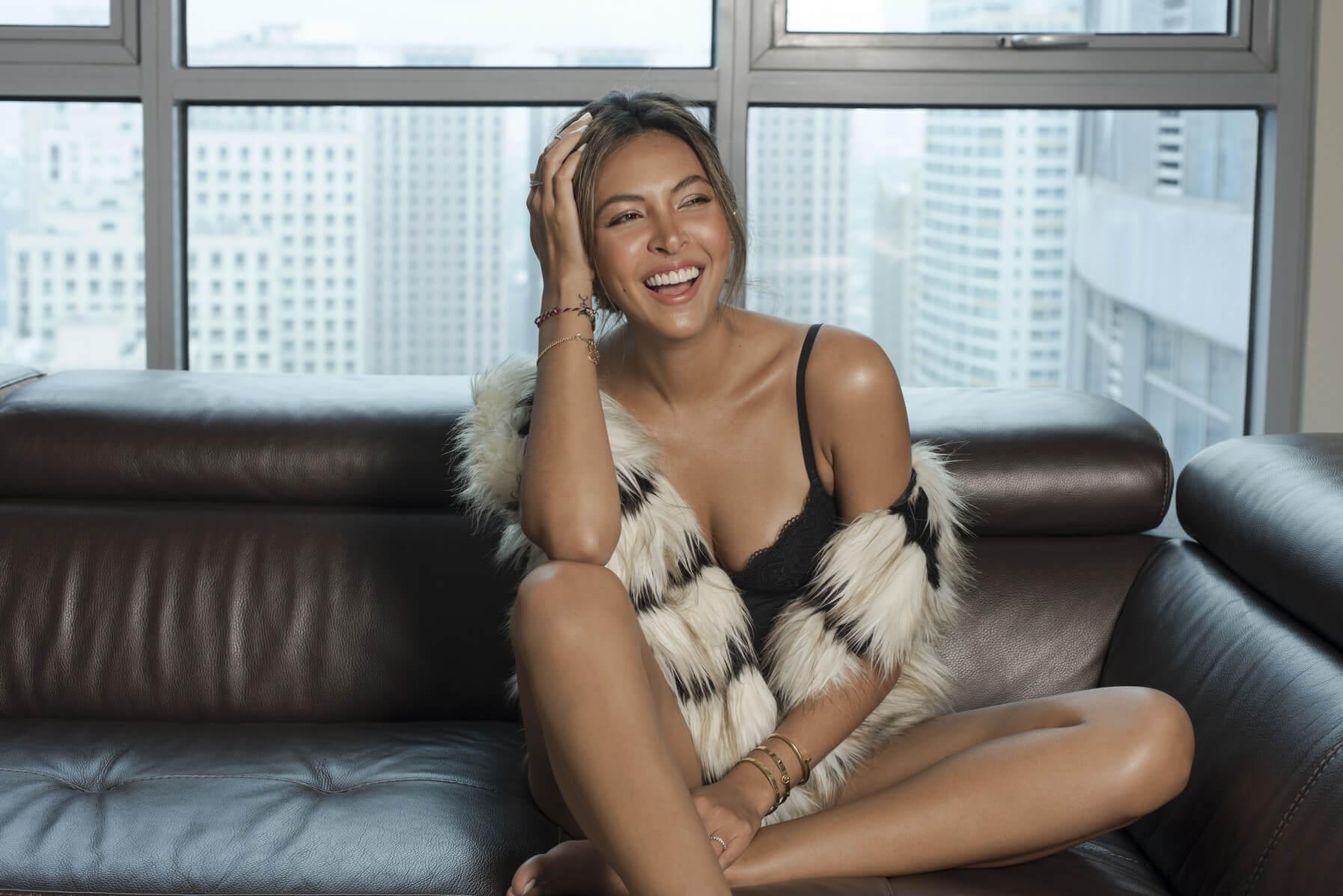 You mentioned that you will be launching a home décor store and café soon. Can you tell us more about it?
Hosting and being on TV is not forever. My background is actually in interior design. So that's kind of like my day job. When I'm not hosting or modeling or whatever it is that we're doing at photoshoots or on TV, I do interior design work. One of my passion projects now is I'm working to open up a store, which is a home décor store that offers design services and a café as well, inside the neighborhood that we live in—and we're calling it Casa Consunji, because my husband and I, we love hosting our friends in our home. And we kind of wanted to create a space where design and hosting can meet, and so Casa Consunji was born! I almost felt like as an interior designer, when I shop for my clients, I noticed that there's a shortage in furniture shops here in Manila, or nice furniture stores that carry modern furniture.
I feel like I need to fill that gap in the market, and I feel that a lot of the brands that we do have or the furniture stores that we do have here, the international ones, are over-priced. They're so expensive. I wanted to create a homegrown brand, where the furniture or the pieces are of very, very good export quality, but priced fairly. Hence, Casa Consunji. And the whole concept of the store is everything that we're going to be selling will be made with raw materials, and natural materials, so we'll have leather, wood, brass, even the kinds of fabric that we're going to use would be linens and cottons. We will be selling everything from wooden plates to bamboo straws, and I'm trying to help as well in terms of buying and living consciously through the store.
What kind of pieces do we expect to see?
There will be a lot of pillowcases with different prints and patterns. We'll have place mats, cutlery, lots of brass pieces, and we'll have stone wares as well, like marble—soap pumps, shampoo pumps, coasters—a lot of whole décor items, a lot of thresholds and tableware. We'll have chairs, and we'll be open to custom-make pieces of furniture. We'll be carrying these really cute rattan baby bassinets, and I'm really excited about that. We're goin to have some lights—brass lighting, and some lights made from natural fibers and materials. We'll have baskets where you can put pots of plants in. Flatware, tableware, plates, bowls, cups, bamboo straws, yeah—pretty much that's it. We'll offer a range of furniture that they can order from us. We will be offering design services, too.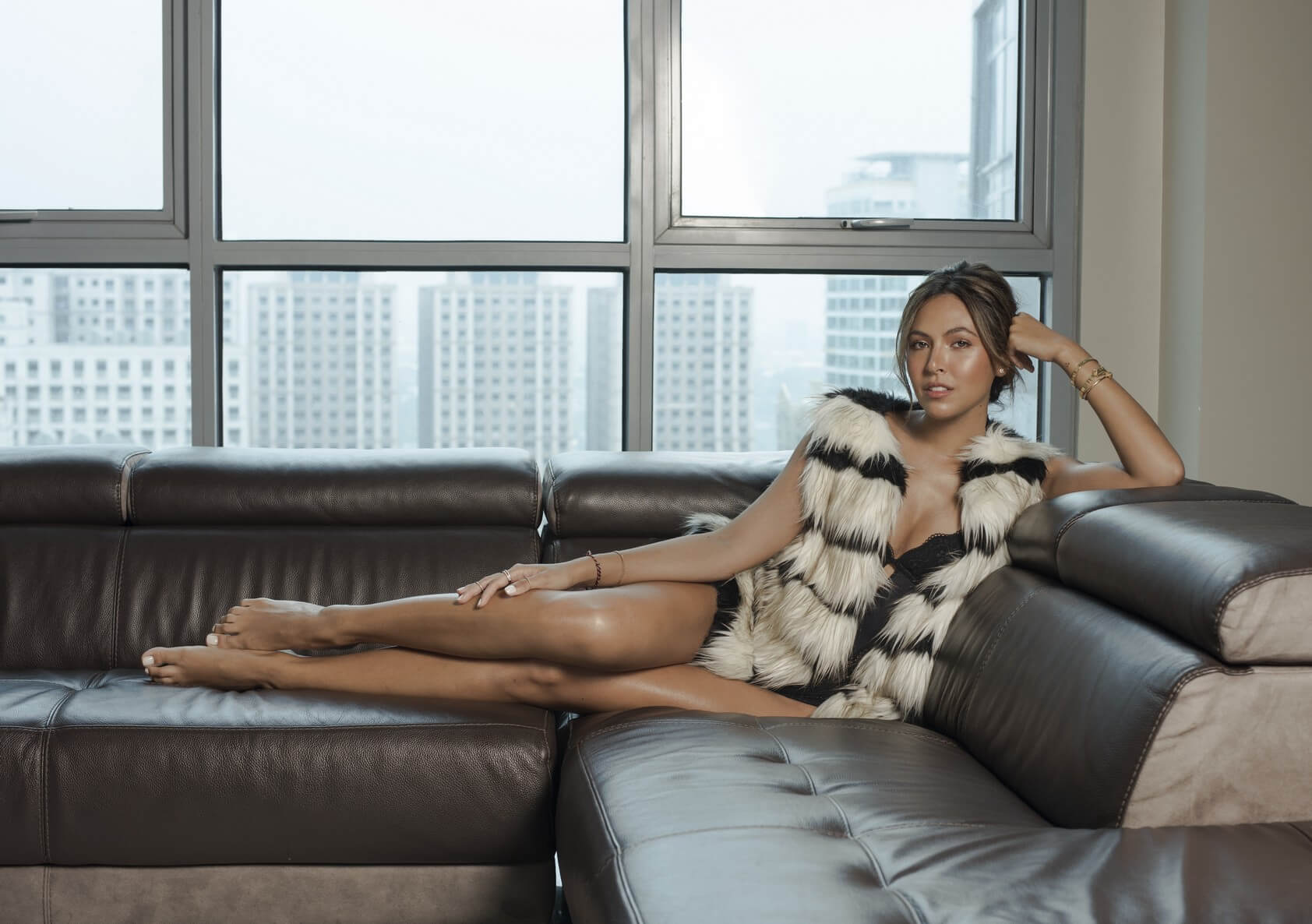 Where and when will the store be opening?
The store's going to open in Taguig—inside our community, inside Acacia Estates. We're going to have a small café attached to the store. We're going to be serving smoothie bowls, salads, and sandwiches. I want the place to be like a place where when you go in and order something, or because it's so pretty you don't want to leave, you just want to hang out there. It's ideal that it's inside a neighborhood, because we don't really have that inside our neighborhood. Opening wise, I'd like to open end of August? If everything goes as planned. (laughs) Or early September!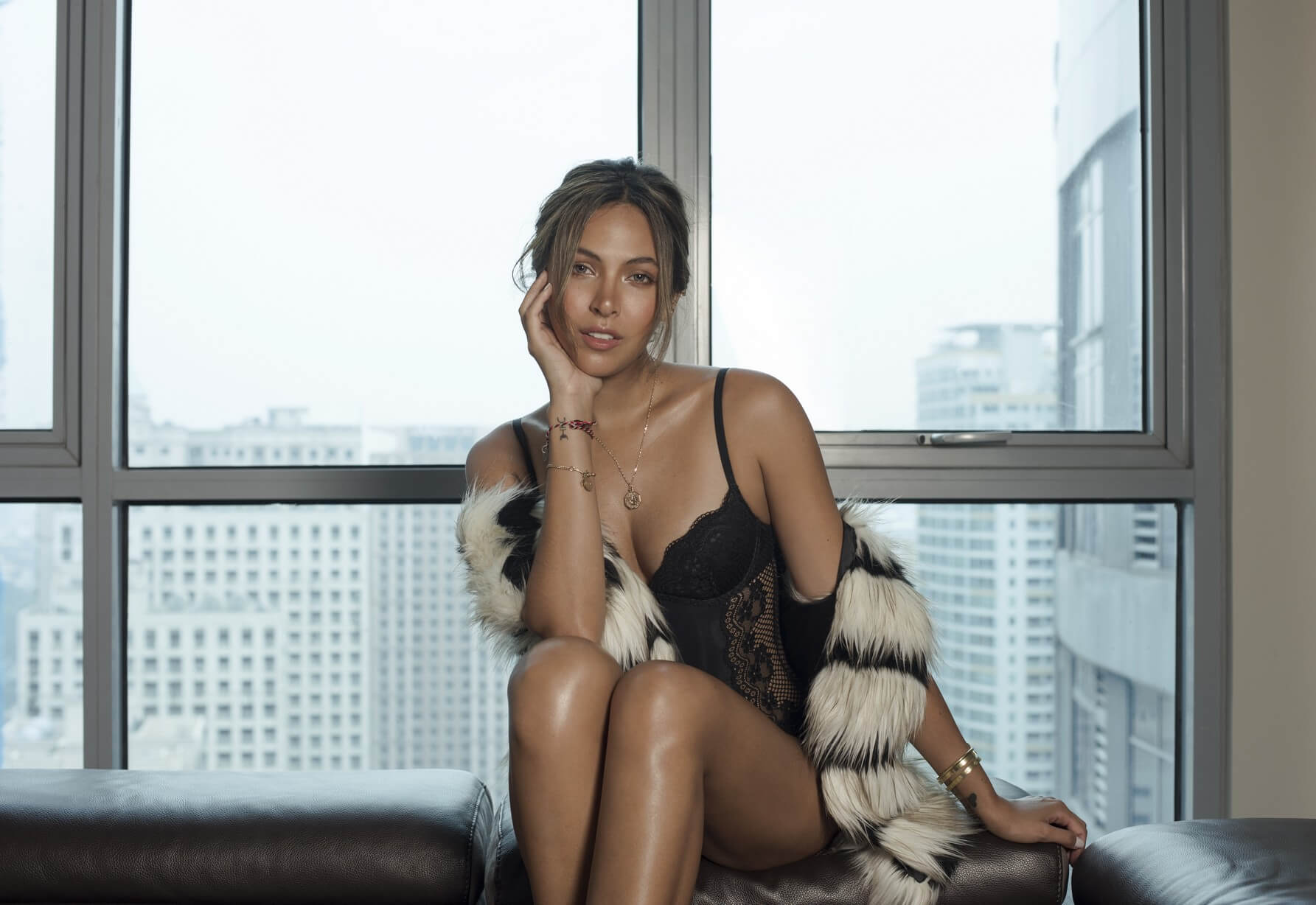 Coming from a real estate business and with an interior design background, what were some of the biggest challenges you've had to face in terms of opening the store? And how did you overcome them?
I think the most challenging part is looking for the suppliers. It really takes forever to look for a good supplier that's willing to work with you interms of budget. (laughs) I literally had to go door-to-door and down the line to look for the right suppliers, and it's hours of negotiating prices. But once you find the right ones, you're good! I think that's the most difficult part, looking for all the right suppliers and all the right people. But after that, well, I don't' know. I'll let you know. (laughs) We're going to be shipping the items next week, in fact! (laughs) I have to fly off somewhere to go inspect my merchandise. And we want to make sure that quality is good, so we're going to inspect each and every item before we ship it. I guess logistics is a bit of a headache as well. But I think out of everything, it's looking for the right suppliers, especially here in the Philippines.
You mentioned before that you were actually working on a few showrooms, right?  Which among your projects is your favorite so far?
I'm currently working for my husband, actually, because he's the one building the model units. I have to furnish four houses, and I'm super excited. I've decided on which units had what theme. But I'm most excited about the masculine theme, because my aesthetic tends to be quite feminine, not too girly, but more on the feminine side, so it's a bit of a challenge for me to sort of make this space a little bit more masculine-friendly. And I'm really excited about that space.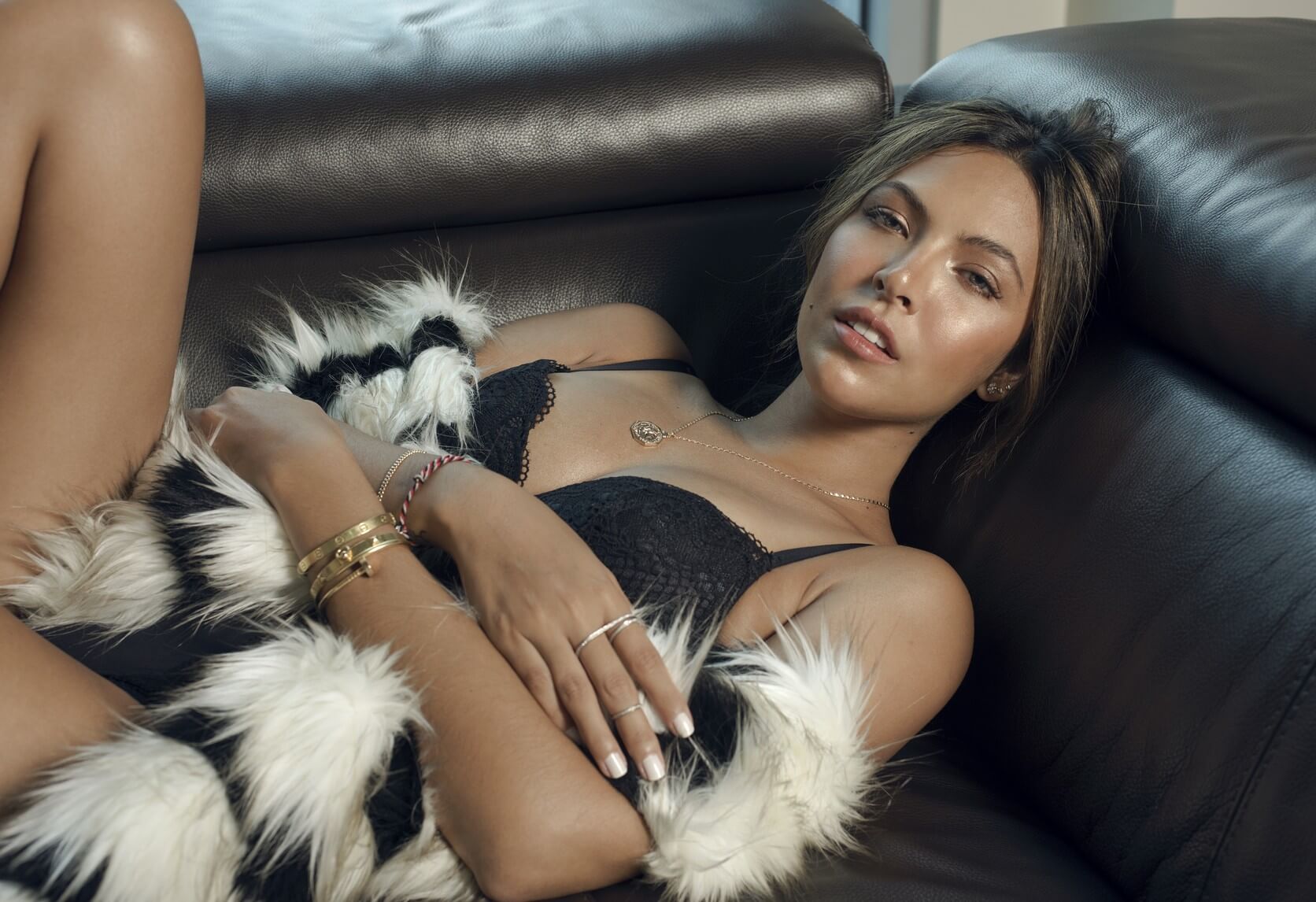 What are the other themes?
We're going to have one that's more feminine. Everything is tropical, because that's my aesthetic. I love bringing the outside in. They're all tropical to an extent. There's going to be a masculine space, which will have more black-colored accents, like brown leathers. There's a feminine one, which is more teal, blues, and whatnots. And then the other two, which are very neutral, I love the color! But because I'm designing for a model unit, I have to sort of cater to a bigger market. Of course, you will definitely see my aesthetic when the space is done. But yeah, it's going to be very tropical. It's going to be like a vacation home, like a resort. Because my philosophy is, when you're designing a home or a space, you don't want to go home to just a home. When you're home and you're not working, you want it to be a space where you're going to appreciate and you're going to feel relaxed, like when you go on holidays! When people go on holidays, or to resorts to relax—and I kind of want that for the home as well, because that's what I want. Like in my house, when I'm home, I don't want to leave because it's pretty, I feel relaxed, it looks like I'm in a resort, and I want that for each of my clients as well. I just don't want it to be a beautiful-looking space. I want it to be like a sanctuary.
How are you and Victor as a couple and how are you as business partners?
As a couple? We're good. (laughs)
How do you separate work from family time?
Maggie: Do we separate work from family time? Yeah, I guess we kind of separate business from family time. Connor's not involved in that. When we have to do business trips, we do them together. And I think we understand our roles, I guess, in the business. In design, he lets me do whatever I want to do.
Victor: That's called wisdom.
Maggie: (laughs) He builds the structure, and I do all the interior work. And he's like, "Okay, do whatever you want!" Actually, there's no budget, which is awesome! But I really try to keep the budget. I am a bargain-hunter. I like good value for my money. So yeah. I'd like to think that he believes in my skills to sort of leave me to my own devices. As a couple, I think we have a really good dynamic. We communicate really well, we kind of let each other be our own person, he's very supportive with my work and I'm supportive with his work and whatever hobbies he wants to do, like running, and all that. (laughs) But I think what's really important is to let your partner be who they want to be. Don't try to dictate how they behave or what they should be doing. That's what I love with Vic and I. He doesn't tell me what to do. And nor do I tell him what to do. And because of that, we live our separate lives but as a married couple. So at the end of the day, we have so much to talk about and so much to share.
How do you maintain a work-life balance?
I am very fortunate to be at a point in my life where I can turn down work, where I can say, "You know what? I'm tired." Or, "I think I've done enough. I'd like to spend more time with my son or my husband." I'm very fortunate to be at that stage. I try not to be greedy with work. It's okay to let things go, because I'm already at that stage. I think making time is so important. People always say we don't have time, but no, you can make time. And I make time for Victor, I make time for Connor, I make time for my friends, and I make time for myself. It's time management, really, that really is the secret. There's no other way. Like planning out ahead, in advance, what you want to do, you're good. You're set. (laughs)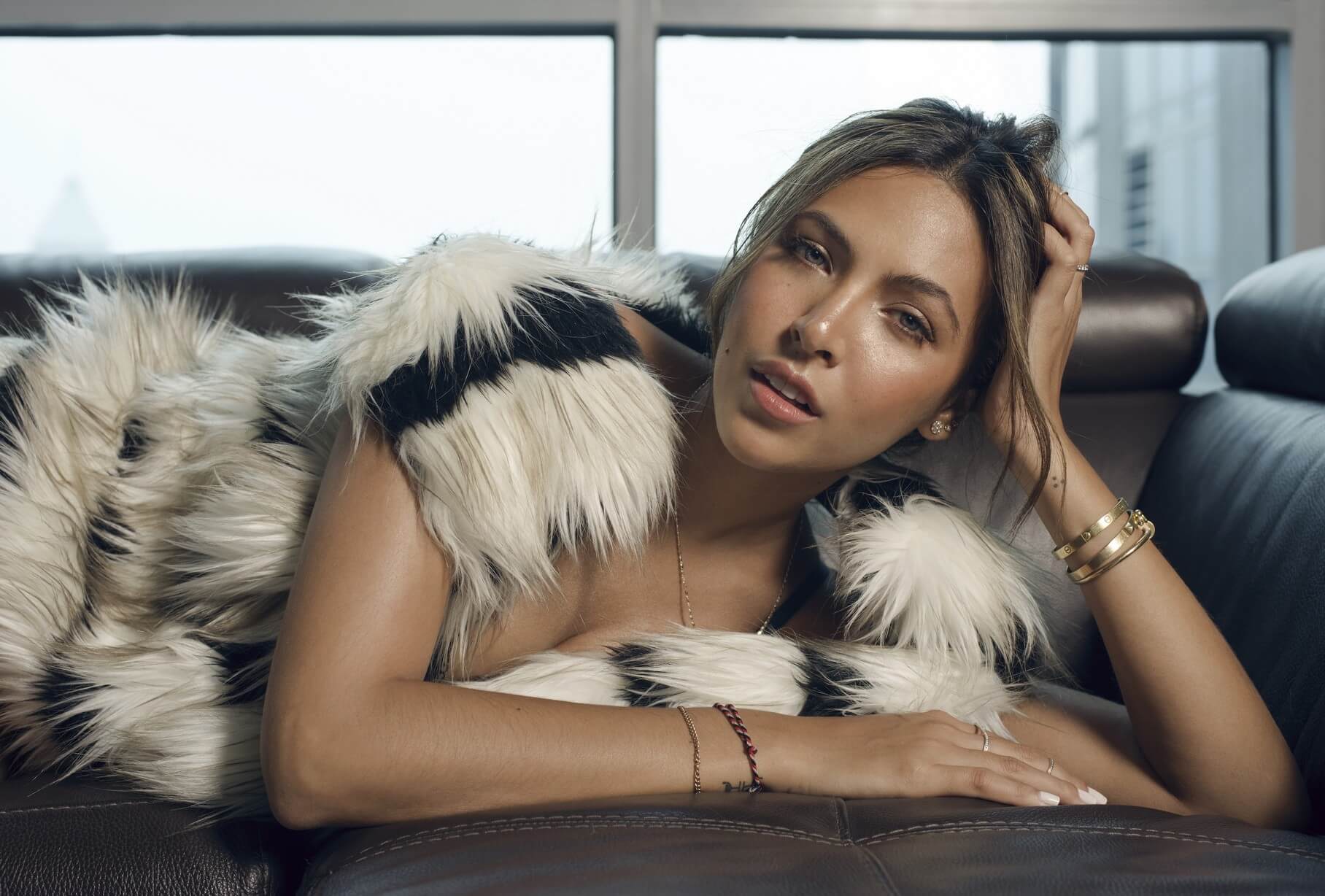 Last question—what advice can you give couples who are planning to do a business together or start a business together?
Know your roles. Don't meddle. Listen to constructive criticism as well. I mean your partner is your partner for a reason. Try to leave the work drama, the work-life drama, out of the personal drama, and vice versa. And communicate! Communication is so important. A lot of times, fights go unfixed because you just shut down and decide, "Oh, you know what, let's forget it. Let's not talk about it. Let's move forward." And that's the worst thing you can do because it'll just bubble up until it overflows and explodes, so communication is key. Not just in work-life but also at home.
Art Direction: MARGAUX CORTEZ
Editorial Assistant: MAAN FERNANDEZ
Editorial Intern: ANNE NAVARRO
Videographer: RICHARD WEBB
Stylist: POY VILLAMONTE AND YZZA HABLADO FOR THE STUDIO GREY
Special thanks to: CLOVER PH SUITES