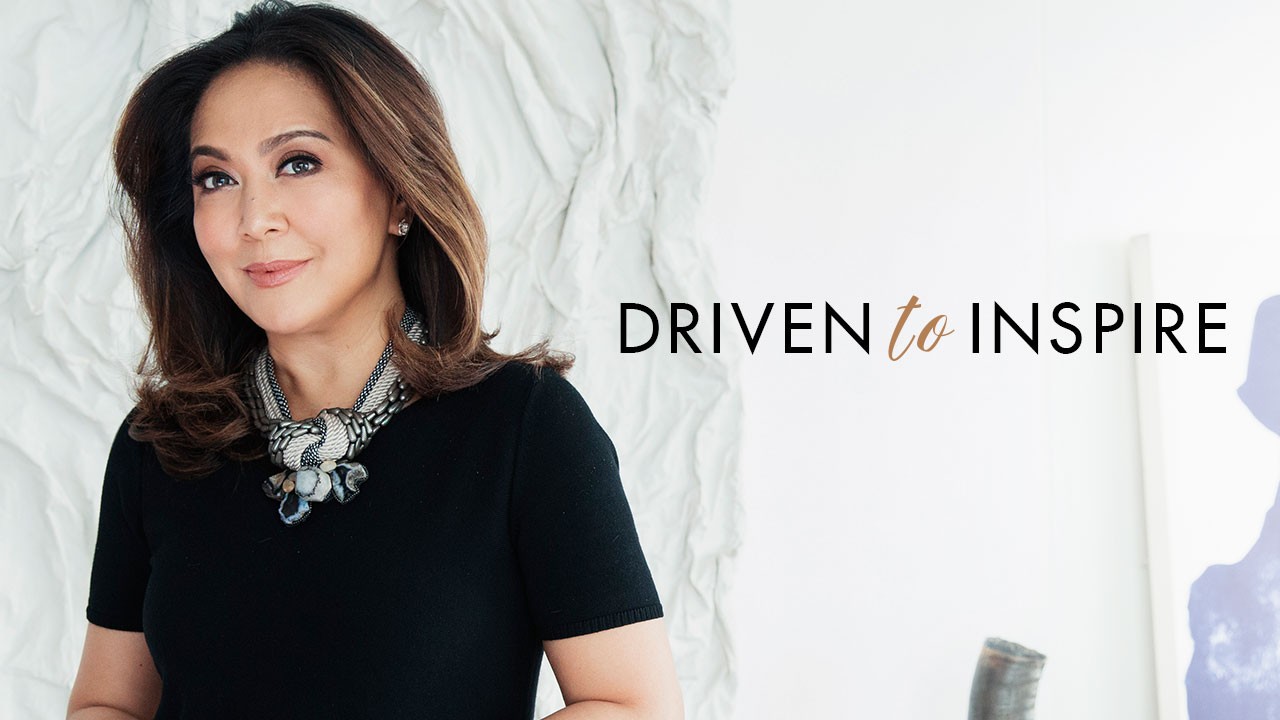 Karen Davila Contemplates Her Second Act
Karen Davila may be petite and slender but when she walks into a room, you know she's in the room. First, if you've watched the evening news or listened to A.M. radio anytime at all in the past two decades, you'd recognize that husky voice anywhere. Second, she has a confidence and polish about her gleaned from years in front of a television audience. Third, if you happen to catch her gaze, those big brown eyes will size you up in an instant and you'll feel as if you're about to have your life opened up and you won't be able to hide from Karen Davila when she starts asking you questions.
We at Calyxta are curious about such a powerful woman. So for once, Karen finds herself at the receiving end of questions. She assured us that she will not shy away from anything we ask. We like that. If she can dish it, she should be able to take it! And Karen is definitely a woman who can take on anything. That's why we're happy to have Karen as our Calyxta Cover Girl this March, celebrated worldwide as Women's History Month. And who better to represent our history than a woman who has been reporting it and making it? Listen in our exclusive chat with the award-winning broadcast journalist as she bares her plans and purposes.
Karen, you're possibly the most important journalist right now because of your insightful and fearless views on the political scene. Even in the lifestyle and business segments, you have a say. Is there anything else you want to achieve in your career?
I have been a broadcast journalist for 24 years now. I'm 46 years old and feel I still have so much more to learn. I've done a range of things on television, from writing and producing documentaries for "The Correspondents," which I miss, been anchoring newscasts from "TV Patrol" and now late evening [show], "Bandila", anchoring a political commentary radio show "Pasada 630," and hosting and writing for "My Puhunan," which I consider a personal advocacy and interviewing newsmakers on "Headstart" every day.
"I have a responsibility to share my story."
I want to tap the new media, which is social media, and make sure my interviews and commentaries remain relevant and help the Filipino make better decisions. It's hard to say what the future will hold for us, but I love my job and feel extremely blessed. I want to be more active in the international scene—only if I can find the time [laughs]!
Many women have second acts. A housewife became an entrepreneur. An employee built her own business. A working woman gave up her career for her family. What's next for you that isn't related to journalism?
I would like to be an entrepreneur—both in trying out another business and discovering where my personal and professional brand will take me. I wish I could travel the world and do nothing but that's not what God called me to be. I'm seen as an empowered woman by many young ladies today and I feel I have a responsibility to share my story. We were a middle class family, went through financial hardships and, being the eldest, I knew that I carried a certain burden and responsibility to do my best, be excellent and succeed. I may work less when I'm much older but I think I'll always be working. I believe women should work, find their passions, and not depend on a man alone for her bread and butter and her life!
You support Habitat for Humanity and World Vision. Why homes and education in particular? What other charities or causes do you plan to take up?
I started in Habitat for Humanity as a volunteer in my 20s and for World Vision, I started supporting kids. I've always wanted to find meaning with my popularity and influence, and I devoted a lot of my time to both these organizations—from being an ambassador to being a board member. 
My involvement in Habitat is connected to my personal faith. Its founder, Millard Fuller, was a Christian who gave up his wealth and started building homes in Africa, following the footsteps of Christ of being a carpenter. Homes give people dignity.
"I believe women should work and not depend on a man for her bread and butter, and her life!"
[With World Vision,] I believe education is the great equalizer. It's very close to my own personal story. My mom told me, "I don't have to leave you land, jewelry or wealth, but as long as you finish your education, you can achieve your dreams and be who you want to be." And that is true. I believe every child should be given a chance. World Vision has a very personal approach, with a monthly donation, they will send you a photo and report card of the child you support. 
You're turning 50 in a few years. Are you winding down or revving up? Are you looking forward to retirement?
Wow, I haven't even thought about what to do when I'm 50! I want to make sure I am healthy, get enough sleep, and—I say this in all honesty because I have children—I want to make sure I'm fit.
Winding down wouldn't be the word, but perhaps, streamlining and editing what I involve myself in. When you say 50, it still feels so young actually. I don't think I'll completely ever retire, I would still like to be relevant and contribute 'til I'm 60 and even more. 
"Happiness is the end goal."
What inspires you to look forward to 50, 60, and beyond? 
Travel. Family. Love. Everything is about love and relationships. Happiness is the end goal. 
Next week, our March Calyxta Cover Girl Karen Davila talks about women empowerment in a man's world.
Text By: FRANCES SALES
Photography: JOSEPH PASCUAL
Videography: ANDREW APUYA
Makeup: JIGS MAYUGA
Hair: MACKY HILARIO
Styling: BC STYLE STUDIO
On Karen: BLACK TOP WITH PLEATED DETAIL, LAFAYETTE 148;
BLACK TROUSERS, JESSICA (AVAILABLE AT RUSTAN'S MAKATI,
SHANGRI-LA PLAZA MALL, ESTANCIA, PODIUM MALL);
MULTIMEDIA NECKLACE, BEA VALDES; WHITE SLEEVELESS TURTLENECK,
TAHARI; WHITE PANTS, ADOLFO DOMINGUEZ. LAFAYETTE 148,
TAHARI & ADOLFO DOMINGUEZ AVAILABLE AT RUSTAN'S