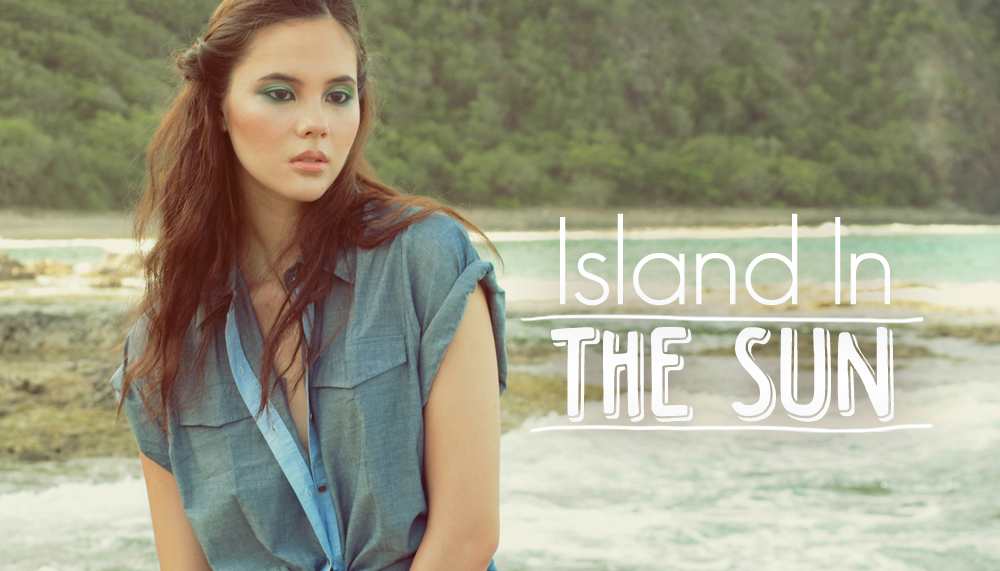 Photographer KENJI ONG
Make Up Artist AMANDA PADILLA
Hairstylist JET BABAS
Videographry DIX PEREZ
Special thanks to COSTA PACIFICA BALER

By Candice Lopez-Quimpo
It's been one shoot at the beach after another, and Catriona Gray could not be more pleased.
The half-Filipina, half-Australian model has embraced the coming summer season, knowing that these beach assignments don't come as often at any other time of the year.
In fact, any chance to get out of the city is more than welcome.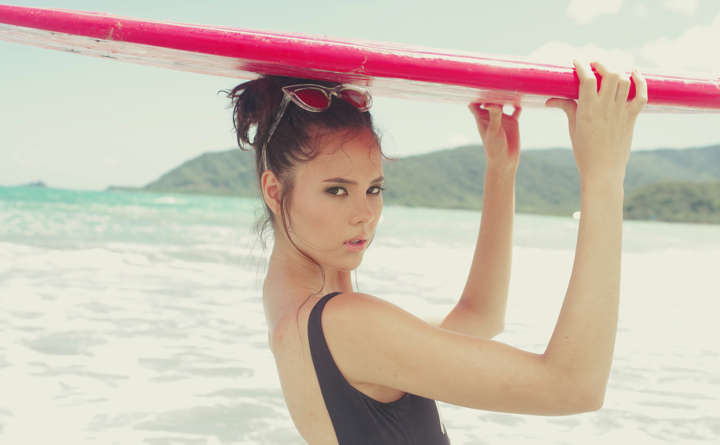 "I grew up in Queensland, in Cairns which is the port of the Great Barrier Reef. So I grew up with a beautiful landscape: mountains on one side and the sea on the other. So I love going to the beach and getting out of the city."
The Calyxta team, with Catriona, had its editorial shoot at Baler, a municipality in Aurora just beyond the famous Sierra Madre mountain range. It was Catriona's first time to set foot there.
"It's really pretty there. The sky was so blue." Catriona relates.
It takes five hours from Manila to get to this surfer's paradise. Baler's coast is well-known for its killer waves.
But no, Catriona didn't get to surf. In fact, she claims, "I'm an Australian who has never surfed although I would love to. I'm unwillingly going against the stereotype."
Surfer girl or not, Catriona wishes she could be at the beach more. "I don't go often enough," she reflects, acknowledging that the recent string of sea-themed shoots is more of a seasonal thing, than a constant.
But more than that, Catriona is just saving for a rainy day. She isn't exactly begging for jobs, but she's looking at the situation with a critical eye.
"I want to save up all the time. Because it's hard, as a model or a singer you can't predict a salary. I can't necessarily say 'I will have this much saved up by June…' So I'm always hoarding my money because I don't always know when my next project is coming."
Perhaps it's because Catriona has had to depend on herself early on that she's adopted a realistic attitude. The admission comes across as a no-nonsense declaration with a touch of lightheartedness.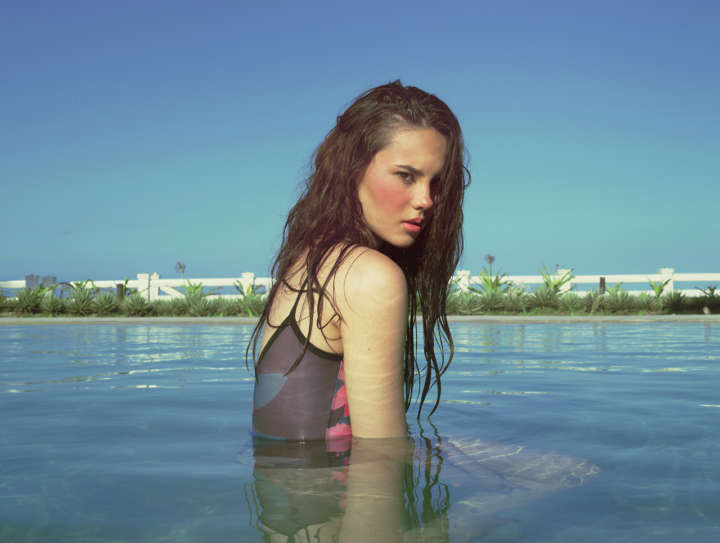 "I had to come to terms that life doesn't always go the way you plan. I'm a perfectionist and I like planning every detail."
Catriona was just 18 years old when she moved to the Philippines to be a model. It was, she says, supposed to be a temporary endeavor, as her gap year after high school.It's been three years since, and it's been period of gracing magazine covers, billboards, catwalks and TV commercials.
"I like that you get to travel" she says about her work as a model. "…and that you get to meet and mingle with other creatives. That's why I'm now leaning towards collaborations than actual shoots. In collaborations, I get to talk with everyone, give input and be a part of the creation of the concept."
Pushing it, in this case, means getting out of the Philippines and heading to Europe—maybe to the UK.
"Well, that's the plan for the moment. I might change my mind," giggles Catriona.
"I'm hoping to travel abroad first. I was signed with a music label here a few years ago, and they didn't know what to do with me. To be successful here, you have to be commercial and I don't want to give up artistry.
Don't let people define you. That's something I've learned.
Many times, it's easy to forget how young Catriona is. Moving to a different country, then depending on one's self, and dealing with whatever life threw her way has pushed Catriona to mature a lot.
It has taught her to let go a bit and be more flexible to life's ever changing nature.
Easier said than done for this lady.
"I had to come to terms that life doesn't always go the way you plan. I'm a perfectionist and I like planning every detail. And so of course, finding myself in this career at 18 when I was so set on going to university… after I had studied so hard academically. I had to try and accept the fact that all that hard work was all for nothing? That was really difficult for me to let go. But in the end I chose to study by correspondence. So I satisfy my academic side while I get to pursue my career here."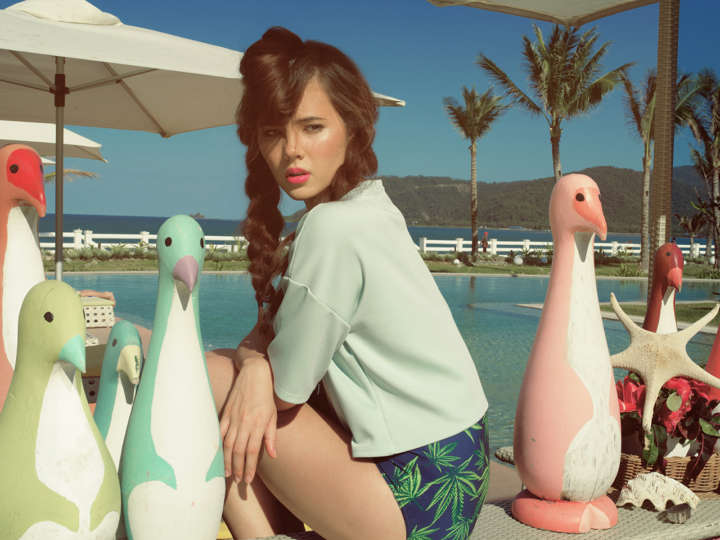 Catriona's musical favorites lie along the lines of Sam Smith, Ella Henderson, Adele and Emeli Sande. These days, she's also studying to play acoustic guitar, piano and writing songs—but her schedule is getting in the way.
If she had her way, she would very much like to have time at home all to herself so she can work on her music.
She explains, "When I'm working I don't get to song-write, and it's something that I need to sit down and focus my energy towards. I can't multitask with it. I can't be at work and be thinking of a song in my head simultaneously—it doesn't work."
An avid music fan who enjoys watching her craft as much as taking part, lately, has lately been quite disappointed."So many international acts are coming and I wont be able to see them like Ed Sheeran and Sam Smith. I just couldn't get tickets."
Sam Smith's name comes up quite often when talking to Catriona about life and music. She names him as one of the people that she appreciates, taking note of his own personal journey, and finding inspiration that for someone who's been trying to make it in the industry for a long time, being promised success and getting nowhere until "Sam said that only when he started to do his own music that he became successful."
Catriona takes stock of this and adds, "Don't let people define you. That's something I've learned."
I look up to people who work hard to be original, who try to be pioneers and create something new in their field. I really admire that..
She understands, though, the job of the model is to be a living mannequin, and though she finds it limiting to "fita-mold", she still enjoys the experience.
Being a model has also opened her eyes to what beautiful means to her, something that may be surprising to others who have a preconceived idea of those who work in the modeling industry.
"I actually grew to appreciate natural beauty more," she reflects. "When you finish getting your makeup done and you're looking at yourself in the mirror, it's like "that doesn't really look like me." Personally, I think I look prettier without makeup because I don't like looking like I've tried to alter my features."
Catriona doesn't take being a model so seriously, believing that it all comes down to having a certain kind of look. She knows that being part Caucasian gets her some jobs that girls with a different look may not, but she feels that they're all on the same page waiting for the client to dictate requirements for a campaign or a project.
I actually grew to appreciate natural beauty more.
"I've worked with girls who've lived here their whole lives, with girls who fly in for three months and others who've relocated here. So there's quite a mix. I haven't experienced a bias where I've been put above someone else because of my ethnicity. We all have the same starting point."
In some ways, Catriona goes against the stereotype of a model too. The original plan, she tells us, was to spend three months in the Philippines then hop on a plane for another three months to Hong Kong, Singapore and Bangkok. The end point would be back in Australia, to university to pursue a dual course in science and journalism.
What a different life it would have been, and who knew that the alternative path was an academic one?
Catriona, actually, was just going with the flow of her childhood years, which conditioned her for University. It would be a stretch to say she had any solid plans of what to study after school; more than anything, she was simply taking one day at a time, and in bit of a shortsighted way many teenagers do.
"In school, I did electives like math and science. So when I was choosing a course in university I thought, I might as well choose something science."
She would have preferred a dual in science and fine arts to satisfy the creative part of her, but the option did not exist.
"I really love creating," she declares wistfully. In Manila, though, she's yet to do anything grand with her artwork. Of late, it's been just "sketches, mostly of hands."
It's a hobby though, more than a serious career path, Catriona clarifies. It's something to do on the side, but she hopes to have an art exhibit before she turns 30. (She's 21 now.)
What's keeping her busy and happy creative-wise, is her music. She may not have pursued her science studies in university, but she's currently enrolled at the Berklee College of Music, undertaking a Master Certificate in music theory.
"It's so funny that I find myself going into music, because growing up I never thought I'd make anything out of it. But now I really want to push myself and see what I can do with it."
Highlight your natural beauty
Catriona Gray is young, tall, and beautiful. She's also healthy and strong, but this is a change that came about only a mere 3 years ago.
She says, "Being introduced to a job where you are required to wear so much makeup and your hair gets styled so much, really made me appreciate skin care and having good health because wearing all that makeup makes me break out. So I had to figure out what skin care and health regime worked for me."
She makes sure that her beauty routine is built around healthy habits and conscientious skin care, which benefit in the long term instead of short-term tactics to looking good.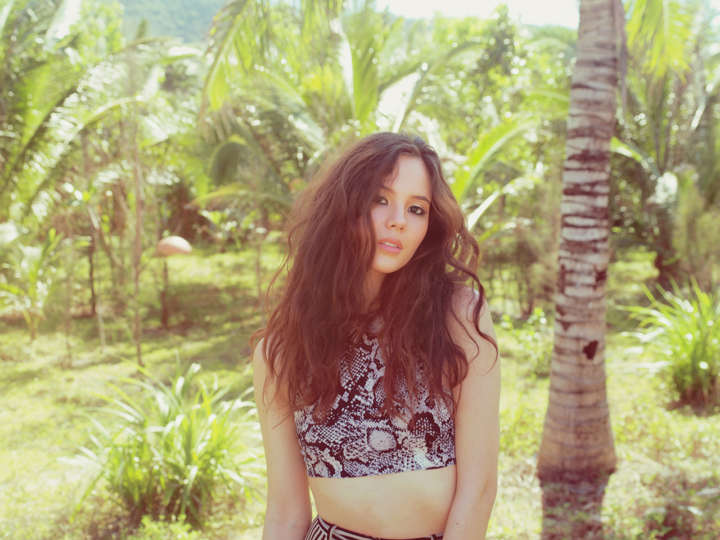 Here are the lessons and lifestyle changes she adopts now:
1. Drink water
"I was really unhealthy when I was younger because I never drank water. It's something so basic but I never realized its importance and consequently I had a lot of health and energy problems. So when I moved over here and was living on my own, only then did I realize how little water I was drinking. And so, from then on I started to make a conscious effort to drink at least 3 liters of clean water a day."
2. Protect yourself from the sun
"As for going out in the sun in the tropics, SPF is really important. I make an effort to wear a SPF moisturizer every day and integrate it into my daily skincare routine. In the long term, I believe it's about looking after your skin: after all, skin damage is easier to prevent than to cure."
3. Think minimalist when applying makeup
For a sun-kissed look perfect for summer, Catriona advises, "I'll always use a good bronzer on the high points of my cheeks and temples, one that has a hint of shimmer that can give my skin a natural, healthy glow. I'll then curl my lashes and go for a natural-colored lip tint. In the summer, for me it's all about minimalistic beauty."
4. Prioritize skin care.
"I have two different routines, depending if my skin is normal or breaking out.
"When I have normal skin days, I'll use a very mild cleanser. And follow up with oil: my favorites are jojoba or rose hip oil.Finally, I'll put on a moisturizer with SPF. The one I'm using now is by Lush. It's called Million Dollar Moisturizer it smells so good and has an SPF of 30+."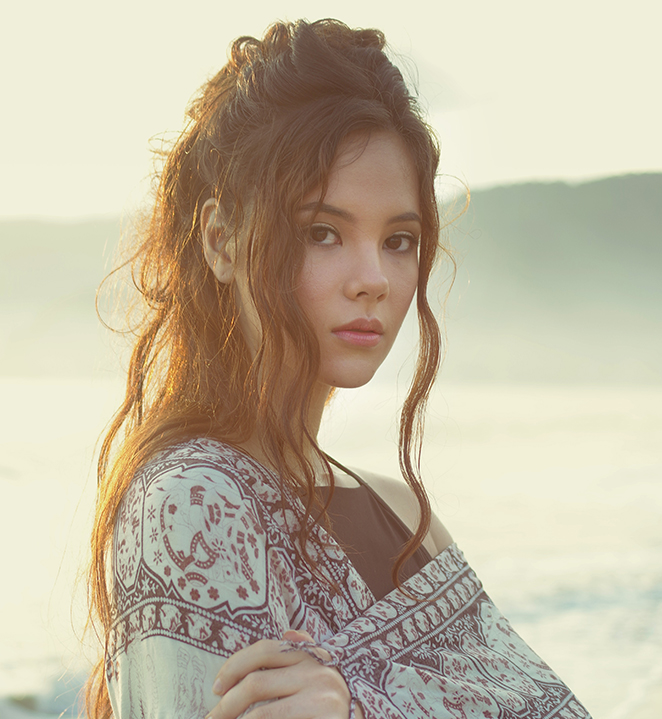 "And then if I'm having a bad skin day, I'll use my gentle charcoal-based cleanser. Afterwards I'll grab for my apple-cider vinegar solution (1 part raw, apple cider vinegar to 1 part distilled water) that I have in a spray bottle and I use that as a toner. And when that dries, I'll follow up with oil and moisturizer.
"Raw apple cider vinegar is like my holy grail. If I have a pimple, I just get a cotton bud and tip a small amount of vinegar on it, and then I'll put it directly on my blemish for about thirty seconds and it will dry the blemish out. It's also my favorite toner. It smells like a salad. But it works wonders for me and its completely natural."