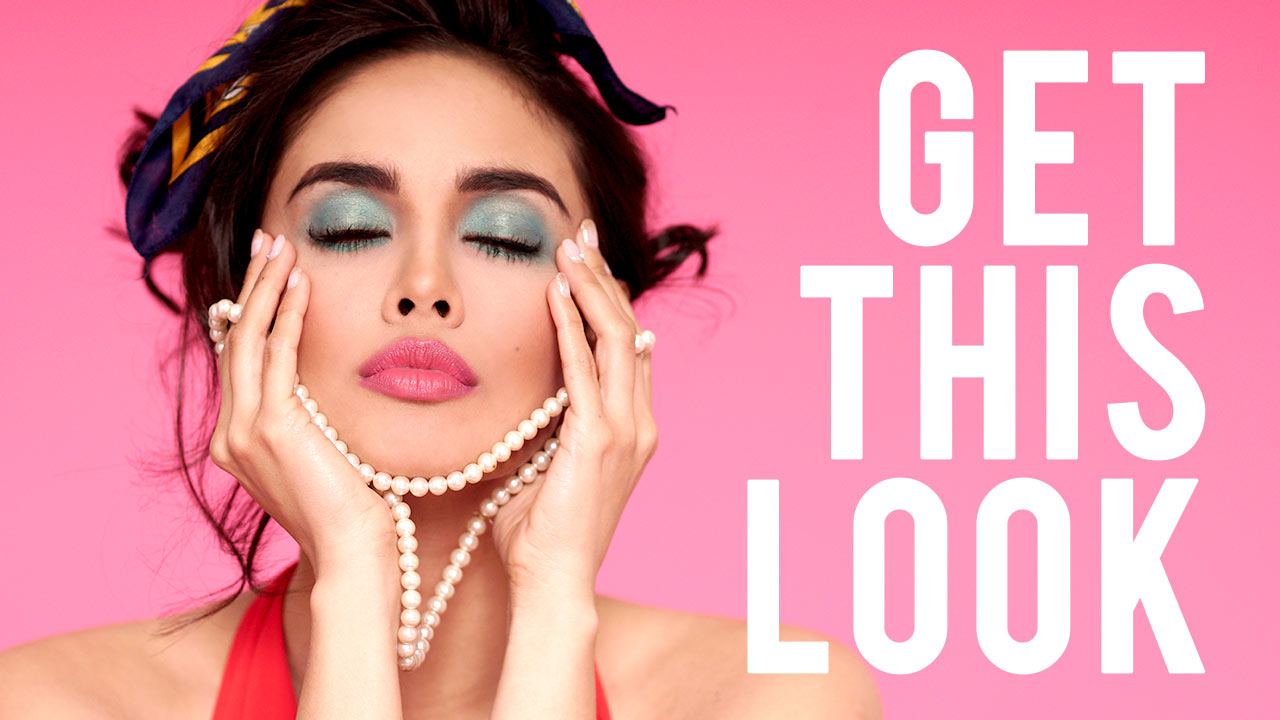 There's no better way to celebrate in style by channeling your inner Madonna! Let your true colors shine through by going for bold and colorful hues to welcome this festive season.
Pull off the look by reading up on these steps:
1. Before starting off any look, quickly apply a primer and allow it to set for a while before moving on to your foundation. Try the W7 Prime Magic Clear Face Primer, P449, to create a smooth and perfect makeup base.
3. If you have stubborn, dark circles under your eyes, counter it with a lightweight concealer that won't cake up or crease. Better try the COLOURPOP NO FILTER CONCEALER, P450. It's a lightweight, creamy concealer that gives you a full coverage with a matte finish.
4. Apply a light, loose powder under your eyes to set your concealer in. This step will make sure that your concealer stays in place and doesn't crease. Apply the ultra-smooth powder of the COTY AIRSPUN LOOSE FACE POWDER, P630, which also hides tiny lines, wrinkles, and blemishes.
5. Give your face that extra definition by using the dark side of the MAYBELLINE FACE STUDIO V-FACE DUO STICK, P499, for quick and easy sculpting. Apply along your hairline, along the sides of your nose, in the hollows of your cheeks, and on your jawline. Blend well to achieve a natural finish!
6. Fill in your brows with the MILANI STAY PUT BROW COLOR, P500, which is a long-wearing, waterproof color that will define and sculpt your brows into looking on point!
7. Before playing up your lids, apply a bit of concealer as your eyeshadow primer to avoid shadow fallouts and smudging. You can use the same COLOURPOP NO FILTER CONCEALER, P450, which you used to conceal your under eyes and allow it to set for a while before applying your eyeshadow. Achieve this eye makeup look with the PINK SUGAR EYE CANDY EYESHADOW PALETTE in Eye Candy 1, P699. Don't be afraid to fill your whole eyelids and along your lower lash line with the aqua blue shade from the palette and blend it well for a seamless finish.