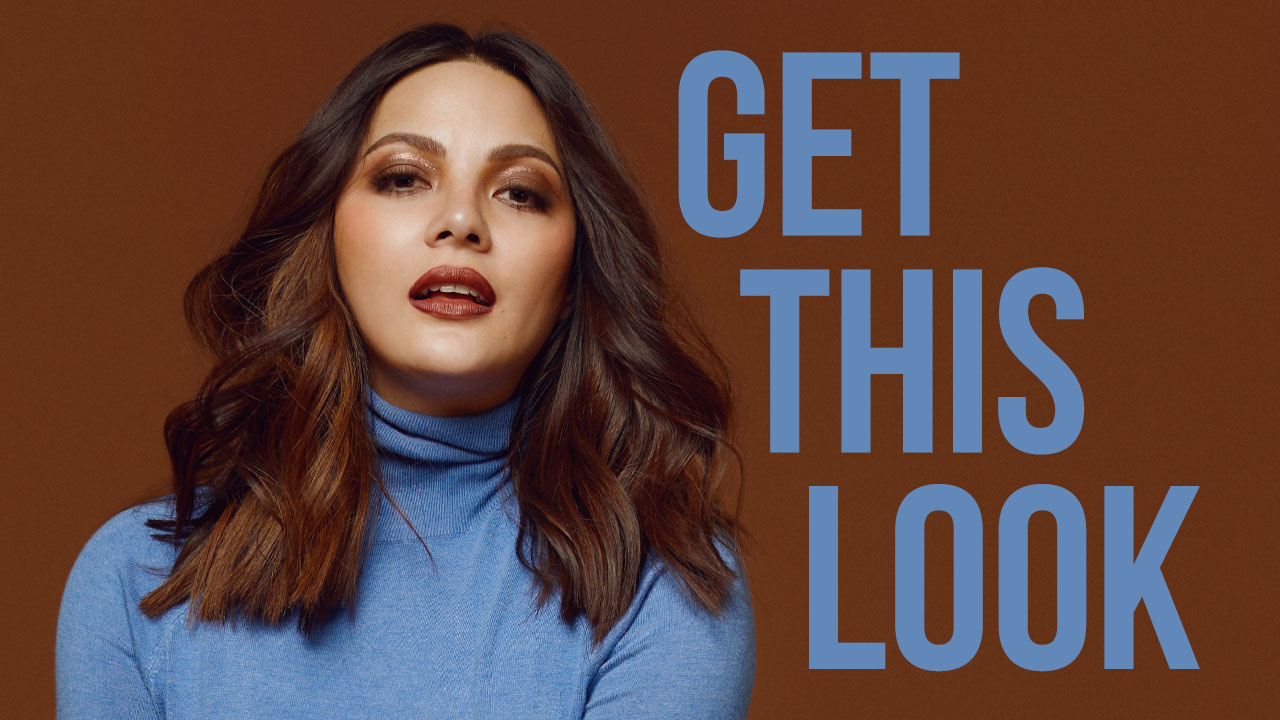 Being born into a superstar family—and developing her superstar status herself as well—means that KC Concepcion knows glam like the back of her hand! She has the ability of taking any look to the next level, which is exactly what she showed us for this layout. Putting a twist to a deep brown smokey, KC amps it up with a gorgeous crease outline in metallic, golden glitter as well as a luscious burgundy lip for classic elegance with a little star power.
Learn how to get this look and rock a night out—or even an extra glam day at the office!
1. The most important part of going full glam is nailing the base. Give yourself the perfect canvas with this two-in-one loose mineral concealer and foundation to effortlessly cover blemishes and imperfections. Take this onto a dense brush and buff it into the skin. Build up coverage on problem areas by layering up using a smaller concealer brush. You really don't need that much powder to cover the whole face, so tap the product out sparingly! Bonus tip: be sure to prime and moisturize well before use.
2. KC's jawline and cheekbones are already immaculate but enhancing them never hurt! To bring out your bone structure like KC, take this bronzer onto a contouring brush and warm up the outer edges of your face, blending towards your hairline for a more natural appearance. Sculpt your cheekbones by gently bronzing the hallows of your cheeks. Don't forget to shape out that jawline by running your brush along the bottom of your jaw as well!
3. This look doesn't go too heavy on the blush, so lightly dust some of this warm peachy shade on the apples of your cheeks and blend gently towards the outer edges of your face. I know it's hard, but resist the urge to create a drunk flush, ladies!
4. For picturesque arches like KC's that'll last you the whole day without smudging, we recommend this brow pomade from L'Oreal. Using your nose as an anchor point, start drawing your brows from the point where your brow aligns with the outer edge of your nose. To find your arch, simply take your brow pencil—again, anchored by the edge of your nose—and tilt the pencil until it crosses diagonally across your pupils. The tip of your brow can be found by taking your pencil, having it cross until the outer edge of your eye, and connecting that point to the rest of the brow. Now, fill in the outline and blend.
5. I think it goes without saying that eyeshadow primer is an invaluable part of any makeup maven's glam kit. Take some product onto your finger and lightly dab it onto your eyelids to help your eyeshadows pack on and stay on with ease.
6. Beneath the glitter outline comes a gorgeous brown gradient, and this palette from Detail—local, by the way—is perfect for just that. Take a lighter tan color like Knox and swipe it all over the lid and crease as a transition shade, blending the pigment outwards. Then, take Harkin and pack it onto the lid. Blend well, then take some of the same shade underneath your lower lash line. Add definition with Opal at the outer edges of your lids, close to the upper lash line, and under the lower lash line. Finish it off with a beautiful light shimmer on your inner corners.
7. Glowing is what stars do best, and what better way to achieve a superstar glow than with some sparkle? Take a flat brush—emphasis on the FLAT, as you will not be able to do this with anything fluffy or rounded—and moisten it with setting spray to help the brush better pick up product. Then, carefully line your eye shape right under the brow bone and build up as needed. Remember to do this slightly above the crease so the outline can be seen in all angles! Allow the tail ends of your outline to be thinner, creating a more dynamic and seamless appearance.
8. Finish off the look with a luscious velvet matte lip. Take this highly pigmented—and hydrating!—lippie from Malissa Kiss and glide over the lips.
9. Last but not least, lock in your beautiful creation with one of our favorite setting sprays!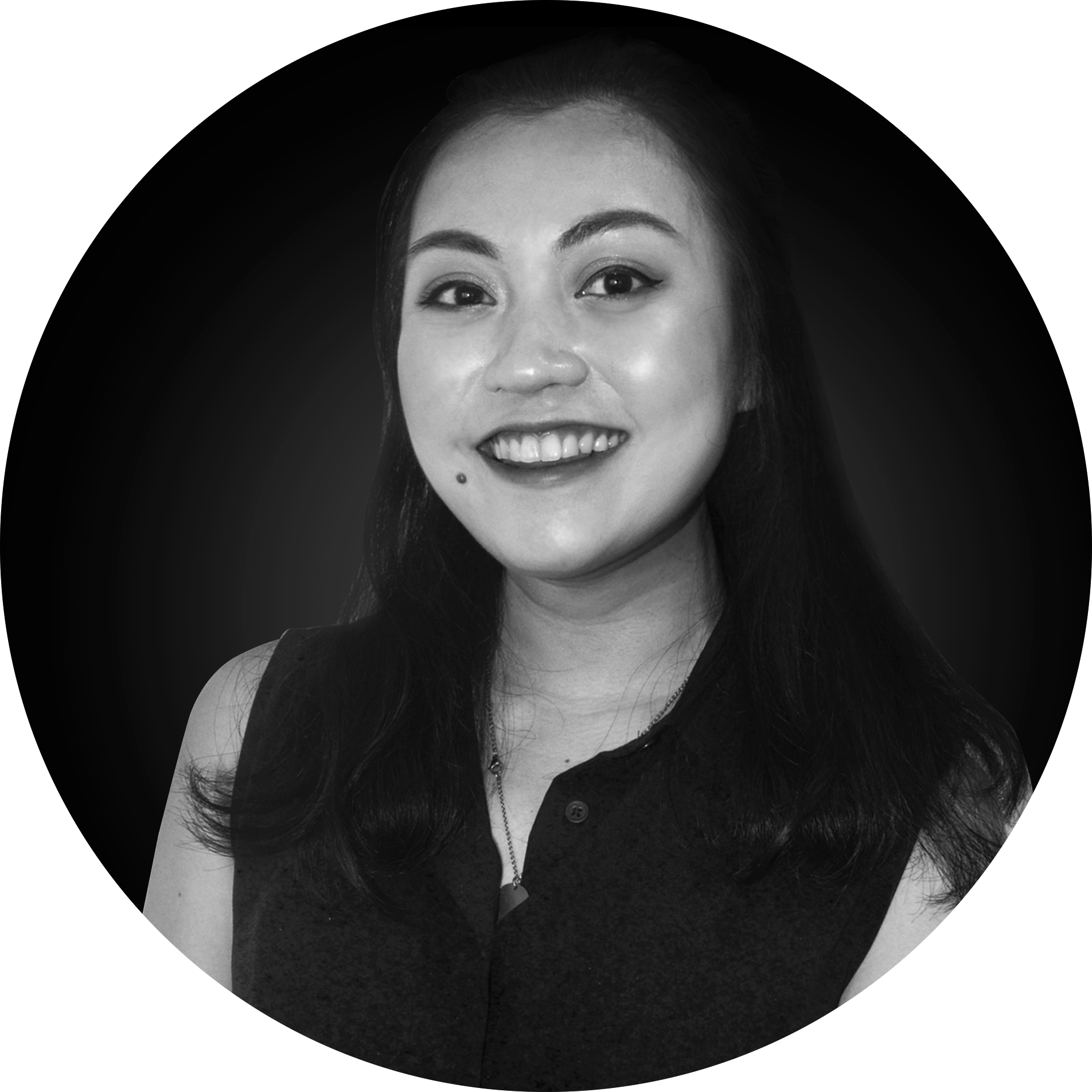 Written by:
Julia Benito
Julia is Calyxta's resident crazy plant lady with an unstoppable caffeine addiction and an ever-increasing love for glitter eye shadow. When she's not staring out the window mulling over the correctness of her grammar, she can be found drawing on eyeliner, watching anime, reading books, or petting strangers' dogs.
Other Products You Might Like: