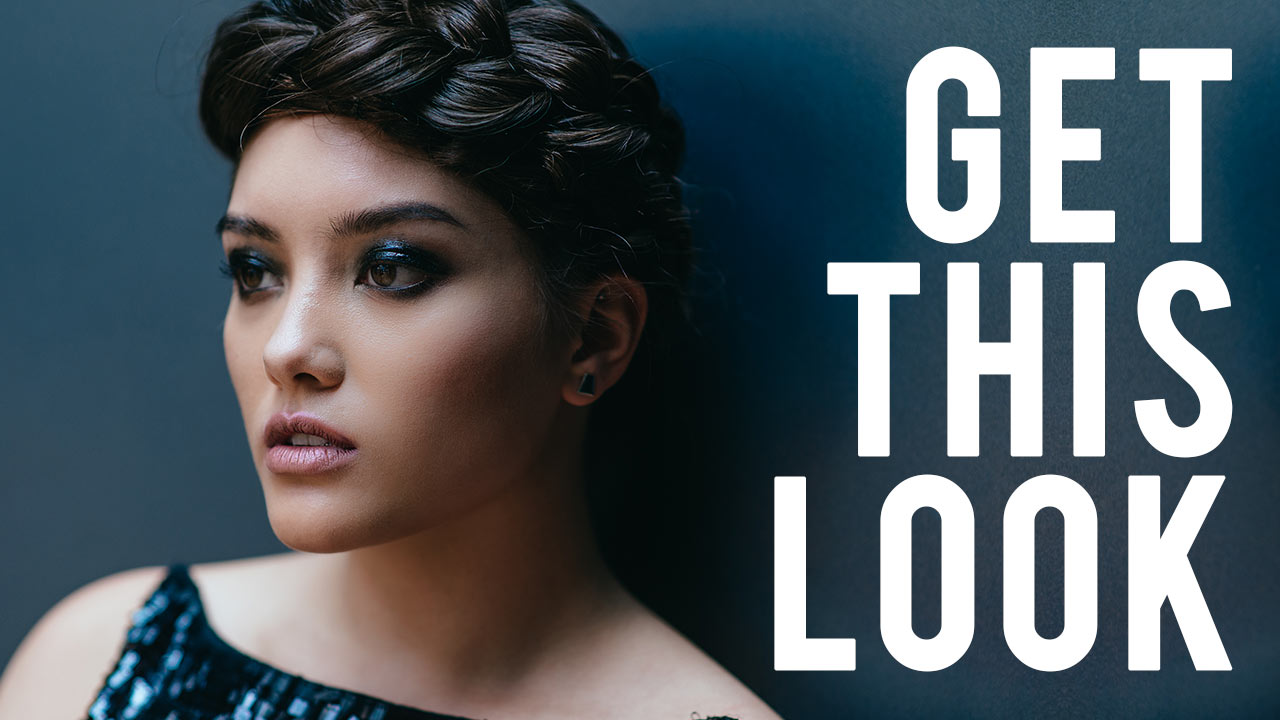 Lauren Reid is absolutely stunning as she struts her way into fashion-forward glam in our highly-awaited Fashion Month. With her gorgeous long locks braided up in a crown and full-on black lids that were made to be just as sparkly as her sequined Rosenthal Tee frock, all eyes were no doubt on her as she looked like she just walked in from the future.
Achieve the look by following these steps:
1) As with any look, start by properly priming your face. You can give the RIMMEL LONDON STAY MATTE PRIMER, P550, a try for this one. Its ultra-lightweight formula can help control shine for up to 8 hours. Allow your skin to absorb the primer before moving on to your foundation.
4) Before moving on to the rest of your face, set your foundation and concealer well to avoid it from caking. The ELLANA SHEER VELVET HD POWDER REFILL, P499, is an ultra-sheer translucent powder that gives off a colorless coverage. Plus, it greatly absorbs oil under your makeup!
5) Give your face extra definition by using the CITY COLOR CONTOUR EFFECTS, P400, which is already a 3-in-1 contour palette with a gorgeous highlighter included to add a glowing radiance to your face!
6) Onto the star of the look—those black glossy lids! Properly prime them with the URBAN DECAY EYESHADOW PRIMER POTION, P1,395, which is THE most coveted eyeshadow primer in the beauty industry. It's an ultra-sheer, nude base that effortlessly glides on skin. It guarantees a more vivid and intense pop to your eyeshadow and allows it to last longer without creasing.
7) After priming, the first step to glossy lids is to choose your shimmer or metallic shadow right. Try the black shadow from the PIXI GET THE LOOK – ITSEYETIME, P1,495. Apply with a brush or a clean finger, making the color as opaque as you can if you want to recreate Lauren's look.
8) For the second step, it's time to get glossy! Byrdie.com suggests the GLOSSIER BALM DOTCOM, P950, as their pick for least sticky balm. Apply a thin layer with your finger while avoiding the crease! This is the trick to avoid your lids from feeling too sticky—and voila! You've got some gorgeous glossy lids working for you!
11) With the heavy eye makeup, balance the look by going nude on those
puckers. Just apply a bit of the GIRLACTIK STAR PLUMPER, P1,140, or any
clear gloss of your choice, to give lips that extra plump.
12) Lastly, spray some of the PIXI GLOW MIST, P950, to make sure your makeup stays in place all day. Plus, it adds a subtle glow to your look!