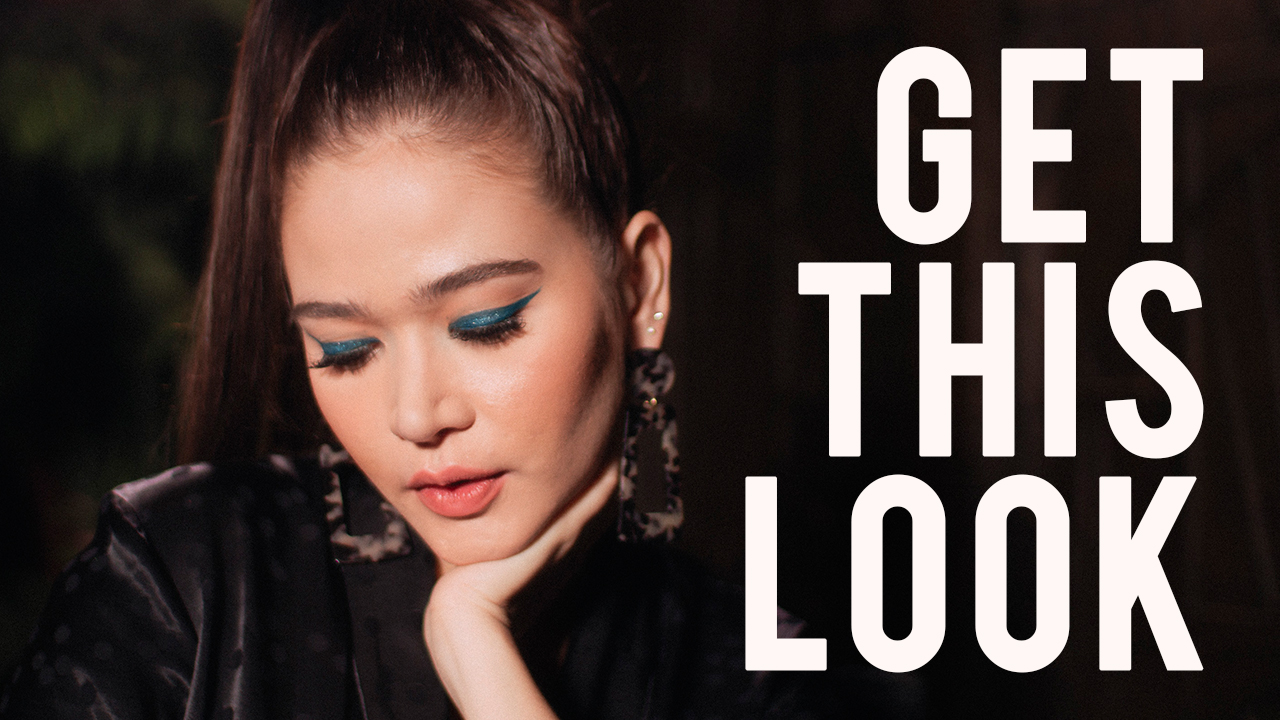 All-Around Artist, Bela Padilla, is showing us that she can quickly go from high-fashion to a more laid-back style. Today's look is all about taking the classic school girl look—white polo shirt, a bun, and clean makeup while taking a chic spin to it.
Dive into our simple makeup tutorial below!
Apply a thin layer of primer to prep the skin for makeup. Apply it with a brush, sponge, or your fingertips.
With a light hand, apply and blend a layer of foundation all over the face. If you're wearing this look out during the day, try selecting a foundation that's a little bit on the thin consistency. Make sure to blend it all the way down to your neck.
Conceal and correct any dull spots, under eye circles, and blemishes with a trusty concealer. Dab a salmon shade over dark circles to neutralize the blueish hues. The Missha Closing Cover Palette Concealer is perfect for this!
Add a layer of powder to your makeup to set and finish your base! If you're having trouble choosing between a translucent or colored powder, try assessing the foundation that you've already laid on. If you want extra coverage, select a colored one in the same shade as your liquid foundation. If you feel like your foundation and concealer are good without any extra coverage, select a translucent powder to finish and set the entire base.
Add color back to your cheeks by selecting a blush that matches your skin's natural undertone. If you have a pink undertone, feel free to reach for bright pinks and if you have a yellow undertone, a peachy flush will appear well on your skin tone. For those with neutral undertones, feel free to mix and match any shade!
Draw on some fleek arches with L'Oreal Paris Brow Artist Pomade. Simply take the brush and dip into the pomade. Use a light hand to draw a soft and natural arch like Bela's.
For the eyes, start by sweeping on a peachy-coral shade all over the lid and bringing it up to the crease. Make sure to blend it well to create a hazy effect!
Bela's lips have that "been sipping on wine all night" look that we all love. To start it off, apply foundation or concealer on your lips and blend it out with a sponge. Apply a watery lip tint on the inner part of the lips and dab it out. Fade it on the edge with a Q-tip or your fingertips to create that gradient effect.
Brush your hair with a large comb, making sure that there are no tangles.
Pull your hair up to a high ponytail and secure with an elastic. Twist the
hair and wrap it around the base of the ponytail and secure with another
elastic and hairpins. Smooth any baby hairs with hairspray or leave it down
for a messy-chic look!
We're gushing over Bela's intricate but eye catching nail design that she's got on. She switched up the traditional French tip for cute glitter tips that definitely look too good to pass on. Start by grooming and filing your nails into perfection. Apply a base coat on your nails and wait for it to dry. When the base coat is dry, add the same polish only to the tips of your nails (if you're having a hard time focusing it on just the tips, try applying tape to the rest of your nail so that only the tips are exposed). While the polish is still wet, dip your finger into glitter or apply sequins or rhinestones on top. Dust off any excess once it dries fully and apply a top coat to make sure your design doesn't budge.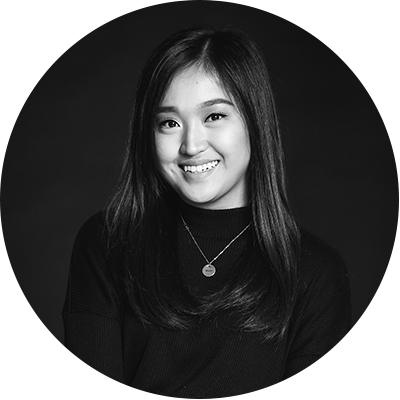 Written by:
Maan Fernandez
EDITORIAL ASSISTANT
Maan loves her a good brow pencil, mascara, tint, and anything pink! She has combination skin, so a trusty oil blotter is all she needs to keep her t-zone in check. She'll never get too old for a trip to the amusement park, and a half-dozen basket of Garlic Parmesan wings is the key to her tummy!