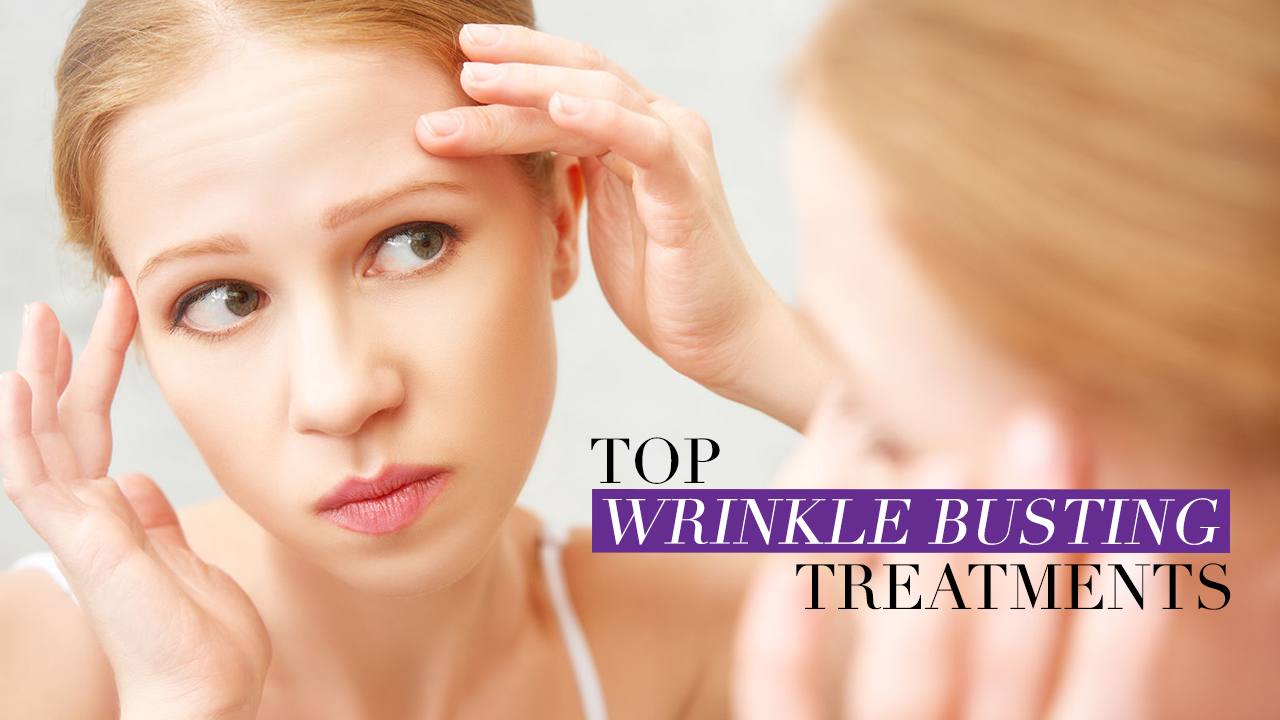 By Cat Juan Ledesma
When you reach your 30s, you begin to notice some fine lines creeping on your beautiful face. They often start beside your eyes and on your forehead, making you wonder if it's all downhill from thereon. Fear not, you can slow down time, and you don't need to go under the knife to make it happen. Here are some wrinkle-busting treatments that will you help you stay younger looking for longer. 
Sun Protection is Key
If you haven't already, you need to be wearing sunblock every day. Let me repeat that: every single day. The sun is wrinkles' best friend, and the longer you leave your skin bare to take in the UVA and UVB rays, the more your skin will show its appreciation by drying up, darkening, and hatching fine lines. Go for a sunblock of at least SPF 30 or more, even if you plan to stay indoors. We love the VMV Armada Face Cover SPF 30 for daily use. It goes on clear, and is light enough to be used as a primer. 
Bring on the A Team
When it's time to pull out the big guns, but you don't want to pay for expensive Botox (which will probably make you look frozen and unnatural anyway), we can't recommend Vitamin A enough. Coming in the form of Retinol or Tretinoin, the Vitamin A is still one of the most effective wrinkle reducers around. It allows cell renewal to happen faster (which is why you initially get flaky), and plumps up collagen in your skin's lower layers. We recommend trying the Odbo Wrinkletox Serum, which is formulated with Vitamin A, Adenosine, and EGF (Epidermal Growth Factor). It helps fade away blotchy skin, and actually filling in fine lines.
Give Extra Care To your Eye Area
The skin around your eyes is thinner. It also has lesser pores, which means that it doesn't get as much moisture as the rest of your face. Give it some extra tender loving care by putting an eye cream at least twice a day. We favor the Welskin Time Stop Recover Eye Cream because it is loaded with peptides and adenosine that moisturize the area and smooth the skin too. 
Exfoliation is essential
One of the best ways to keep wrinkles away is to exfoliate your face and neck regularly. By removing the dead skin above the layer, you're allowing dewy skin with lesser wrinkles to shine through. If you don't want to spend a fortune heading to the derma every week, you can take the plunge and invest in the Aesthetique Microdermabrasion Kit + Skincare Line that will give you professional level microdermabrasion at a price that will be worth it once you see the results. 
There is no product to show